Grand Final screening event at Whitten Oval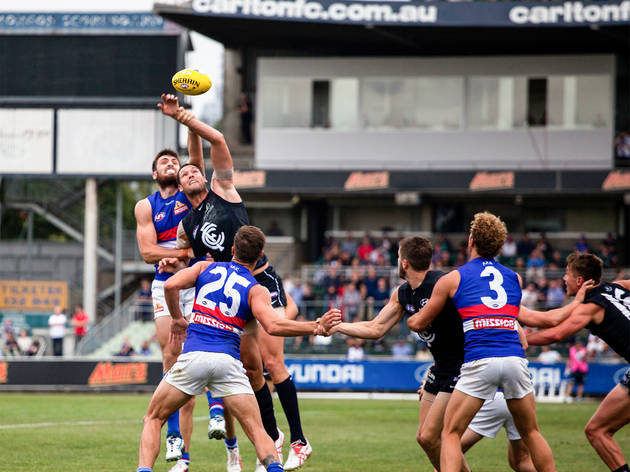 Share your Western Bulldogs pride at this inner-west oval on Saturday
The Western Bulldogs have made it to the Grand Final for the first time in 55 years, and footy fans of the western suburbs are celebrating like it's their collective birthday. It's been incredible to see the western pride that this landmark moment has evoked – bars and pubs are painting their exteriors in Doggies colours, plenty of them are putting on Grand Final parties, and Whitten Oval – the headquarters of the Western Bulldogs – is putting on a huge screening of the big game.
The game kicks off at 2.30pm, but the gates will be open from 1pm. You can bet that the oval will be a magnet for all true Doggies supporters who didn't manage to get tickets to the match – so if you're not prepared to support the red, white and blue, then it's best to steer clear. For everyone else, Whitten Oval is shaping up to be one of the hottest places to watch the game, with food trucks serving lunch and snacks all afternoon.
Whitten Oval is located at 417 Barkly Street, Footscray. Parking will be limited, so it's best to catch public transport.
See you there, Doggies fans!