The best vegan restaurants in Miami even meat-eaters will love
Want to know a secret? You don't have to be vegan to love the best vegan restaurants in Miami.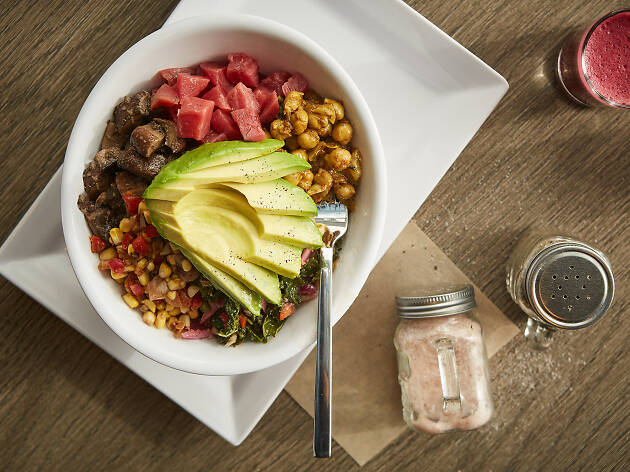 April 2019: Our latest refresh on the best vegan restaurants in Miami adds a couple of new faces to the list. Delicious Raw joins the club at number seven thanks to its accessible and tasty menu. And the newest location of Love Life Cafe takes the number one spot. Find those vegan heroes inside Time Out Market Miami.
Tell someone you're on the hunt for the best vegan restaurants in Miami and they probably won't bat an eyelash. The stigma around vegan food is not as strong as it was even just a few years ago. Today, the rise of mainstream vegan food like the Impossible Burger has shown eaters around the globe that the word vegan does not mean less flavor. It's quite the opposite. In Miami, some of the best vegan restaurants serve burgers that stack up against the best burgers in Miami and veggie sushi that doesn't lag too far behind the best sushi in Miami. You can find these restaurants in just about every one of Miami's major neighborhoods and you can feel confident about bringing your friends here—whether they're vegan or not. Because this kind of flavor is undeniable.
Best vegan restaurants in Miami
Want to put that vegan food to good use?
Things to do, Classes and workshops
So you can be ready for the beach