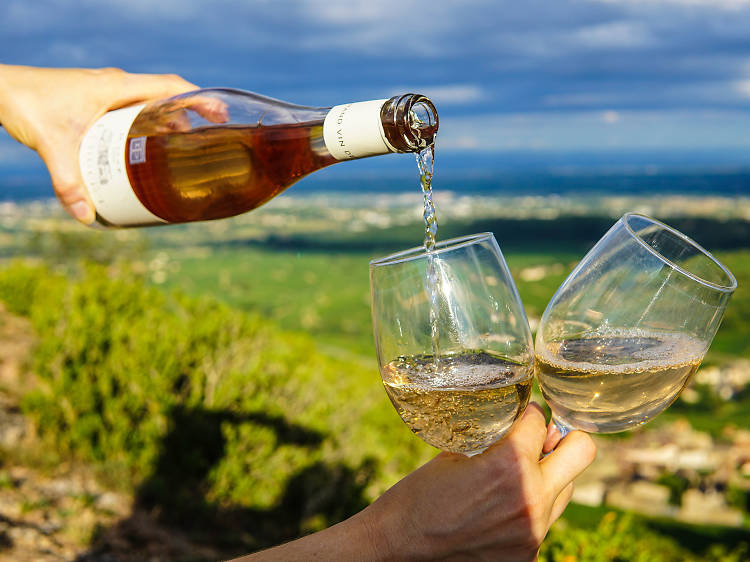 Photograph: Unsplash/Elle Hughes
Be a BYOB a badass
Lessen the blow to your billfold by bringing your own booze to these spots.
El Carajo International Tapas & Wines
Bring your own or, for $15 corkage fee, pick a bottle from the wine shop.
Pack your favorite beer or wine and crack it open at no extra charge.
The restaurant waives wine-bottle corkage fees every Monday and Tuesday.
Pony up $15 to pop open your preferred bottle of bubbly or wine any day of the week.
Sawaddee Thai & Sushi Restaurant
Pair your pad thai with your wine or beer of choice and never pay a corkage fee. 6968 Bay Dr, Miami Beach (305-866-8111)
Inside the adorable garden center is Nomade, a tiny café that allows outside boozy beverages. Stop by the liquor store across the street if you're dry.
Photograph: Unsplash/Elle Hughes