Chinatown, Montreal neighbourhood guide
We've got the lowdown on Chinatown, Montreal and all of the hidden gems it holds—here's the best of them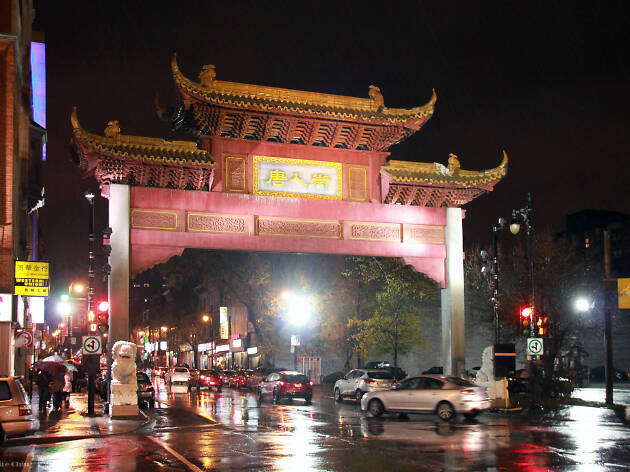 Though small in size—the whole of the neighbourhood spans just a few blocks—there's plenty to do in Montreal's bustling Chinatown, including some of the best bars and best restaurants in the city. Sure, most look to this hood for the Chinese restaurants and superb dim sum services, but look closer and you'll find there's more to it than just a bite to eat. Despite being sandwiched between Downtown Montreal and Old Montreal, visiting this compact neighbourhood has managed to remain well-loved by locals and visitors alike, and one visit will make it clear that one visit simply isn't enough. Going here is one of the best things to do in Montreal, hands down.
How to get to Chinatown
Take the Orange Line on the Montreal Metro to Place D'Armes for the quickest route. You can also go to Place des Arts or Saint-Laurent on the Green Line and walk south. Chinatown is concentrated on Saint-Laurent Boulevard between Rene-Levesque Boulevard and Viger Avenue.
Things to do in the Chinatown
More of the best things to do in Montreal