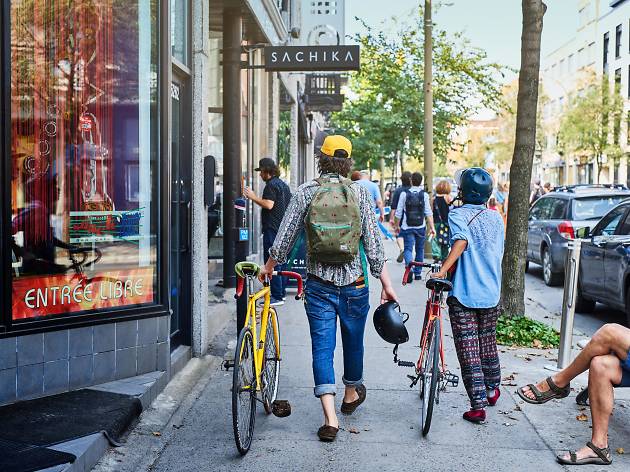 Things to do in Montreal's Mile End
Use this guide to find the best things to do in the Mile End, the world-famous hipster haunt and bohemian borough
When it comes to looking for things to do in the Mile End of Montreal, it's no secret that the has become one of the city's trendiest neighbourhoods over the last few years. That means you're immediately served with an area dotted with new cafés and boutiques, and while all of which make for a great time, don't forget what helped make it famous. Some of the most iconic food in Montreal is found here, decades-old standard-bearers that go from theatres and the best bagels to amazing Italian-style coffee bars that enrich any given walk with local history. It's the combination of both new and old that make this such a fun neighbourhood an attraction worth visiting on a day trip or a night out, ranking among the top places of where to stay in Montreal.
RECOMMENDED: Full guide to the Mile End
What to do in the Mile End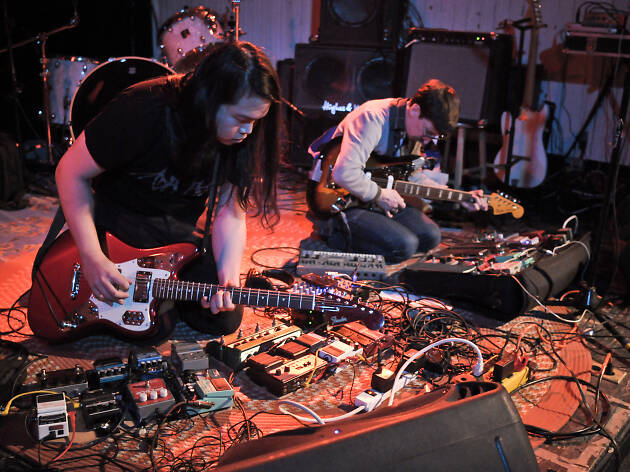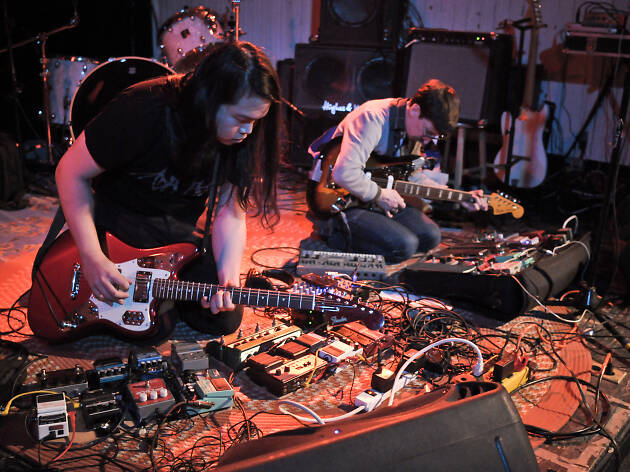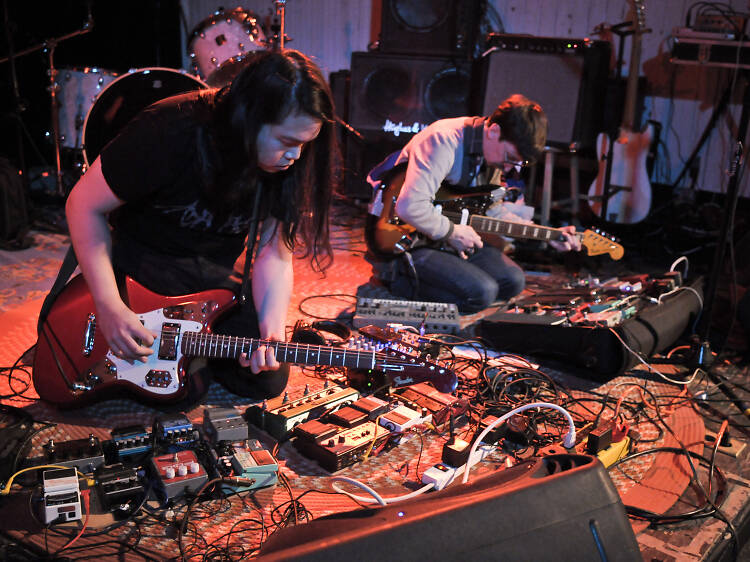 Photograph: Philippe Lamothe
The Mile End is a great place to stop if you're looking for an intimate evening and a low-key live performance. The neighbourhood is a linchpin in the city's indie arts scene with venues like Casa del Popolo—which serves coffee during the day before turning into a bustling bar at night—Sala Rossa or La Vitrola. All of these become go-to spots when the festival Suoni Per Il Popolo starts as well. Grab a drink at any of them and watch whatever's on stage, from improv and sketch comedy to spoken word and live indie music, and enjoy the chill vibes.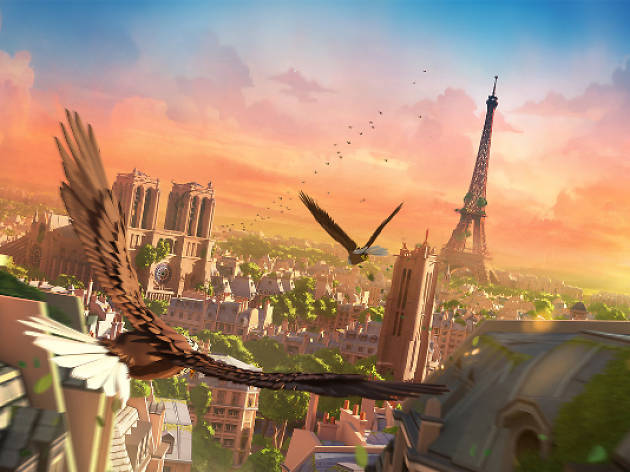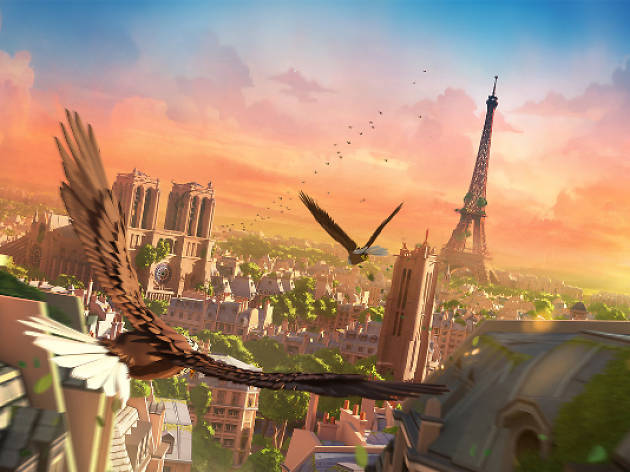 Photograph: Ubisoft
This French video game developer's massive headquarters can be found in the heart of the Mile End, and while its presence there has certainly been controversial, there's no doubt that spending a day testing its games for a bit of extra cash is a blast. Sign up online to playtest on site and you'll be added to a list to be called in whenever you're needed. Have fun, make a few bucks, and—most importantly—have your say in how a videogame looks and feels before it reaches the market.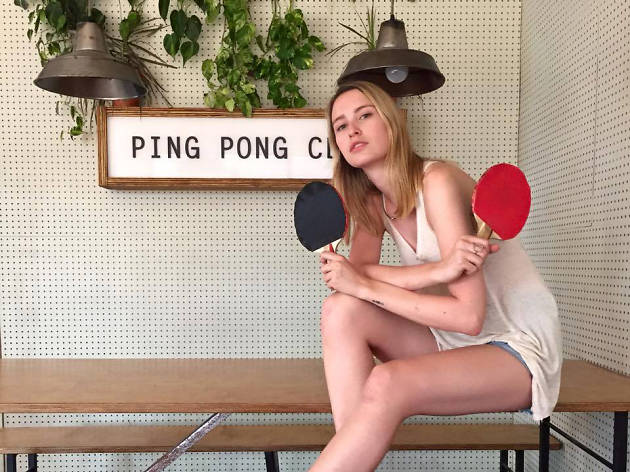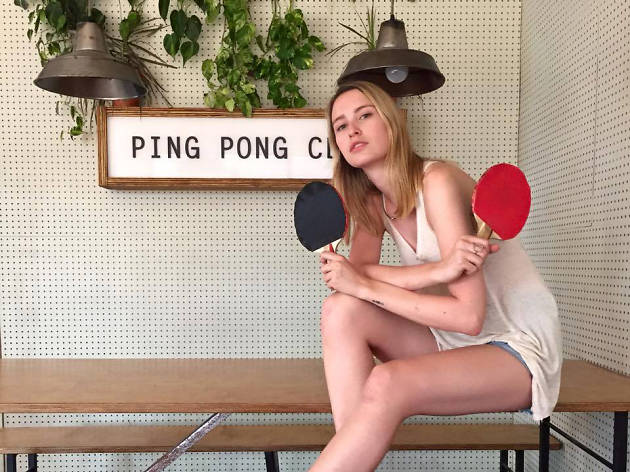 Photograph: @PINGPONGCLUBMONTREAL
Ping Pong Club on Saint-Laurent Boulevard and Bernard Street pulls in hefty crowds on Friday and Saturday nights in part because of its finger foods and creative cocktails, but mostly because of its ping pong tables and assortment of other games. It's a good place to devote a night to rather than simply stopping by; iit can be easy to get sucked into a table tennis tournament with your most competitive friends and, without realizing it, pass the hours away. If you're in the mood to move, drink and win all in one night, this is the place to go.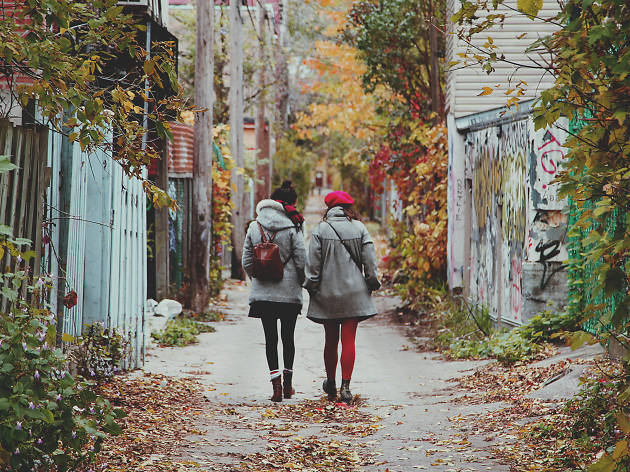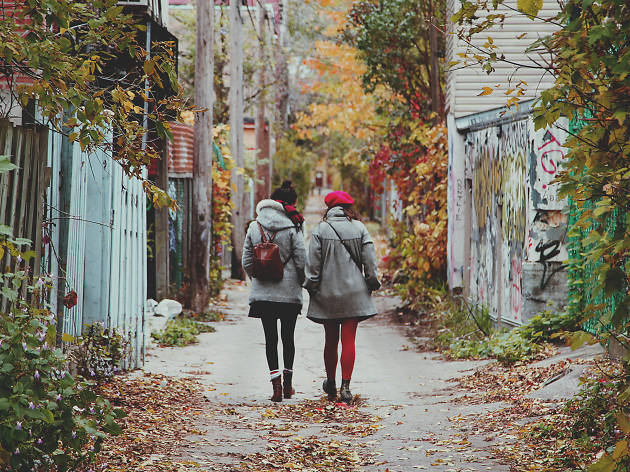 Photograph: Lily-Violette Daumen
4. Stroll through the back alleys
A 'ruelle verte' in Montreal is a strip of the city that's been converted from a drivable passageway into green space to cultivate a sense of community among residents and reduce the impact of cars within the urban landscape. While these little green locales are all over the city—estimated to take up about 69 kilometers of space in total—there are several in the Mile End that are definitely worth checking out. Stop by the short stretch behind Park Avenue between Saint-Joseph Street and Laurier Avenue, or venture just one block north to saunter between Laurier and Fairmount Avenues. Or just walk around with a coffee in hand keep an eye out for greenery; what you find may surprise you.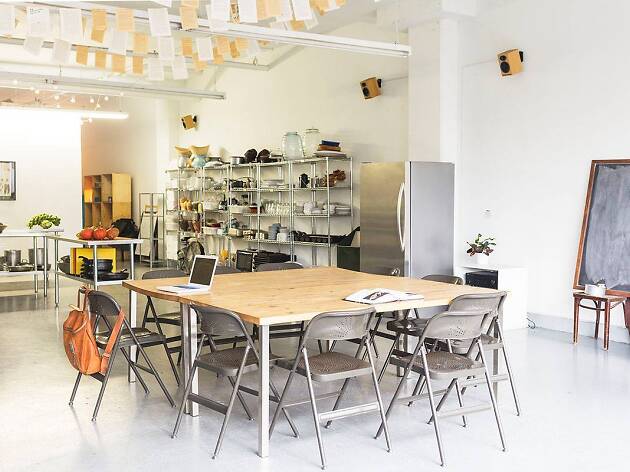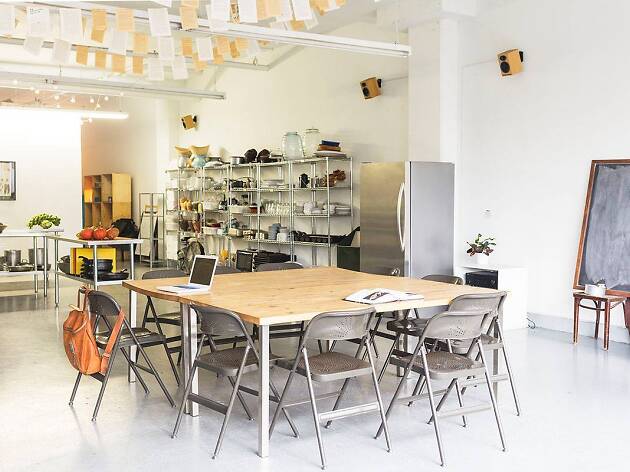 Photograph: Valeria Bismar
5. Attend a dinner or a class
This culinary school, founded in 2013, offers classes, dinners, and rental kitchen space for chefs and foodies across the city. If you're looking to host an event or attend some of the best cooking classes in the city, Centrale Culinaire (found at the corner of Casgrain Avenue and Maguire Street) is the place to go. Dinners hosted by visiting chefs here are generally cheap and communal affairs where there's a different cuisine to taste on any given week.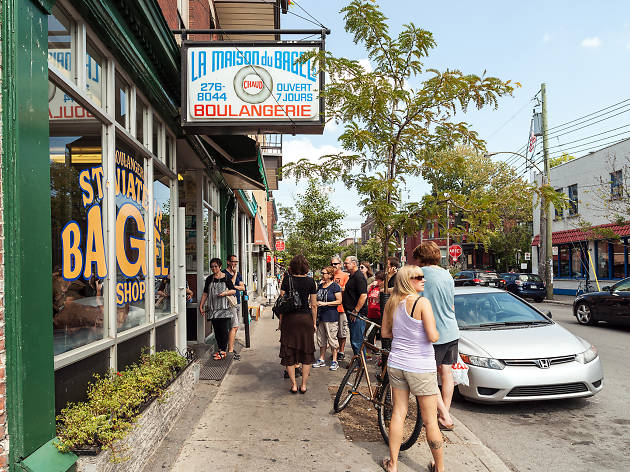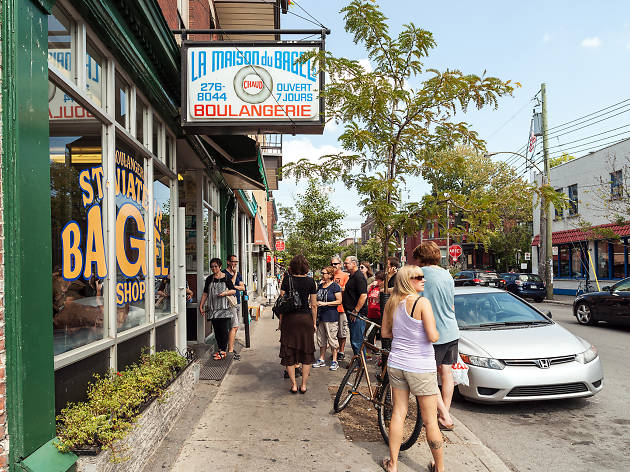 Photograph: Greg Biskup / Local Montréal Tours
6. Bagel hopping, carb crawling
St-Viateur and Fairmount bagel shops are some of the oldest, most well-known establishments in the Mile End and both famously sell the same thing: Montreal-style bagels. The thin, sesame seed-covered doughy circles are a local delicacy and they've been supplying them across the city for decades now. Both bagel bakeries hand-roll and wood-fire their bagels, and both are open 24 hours every day. However, which has the upper hand despite these similarities remains up for debate and has been for years, so stop into both and try each one for yourself.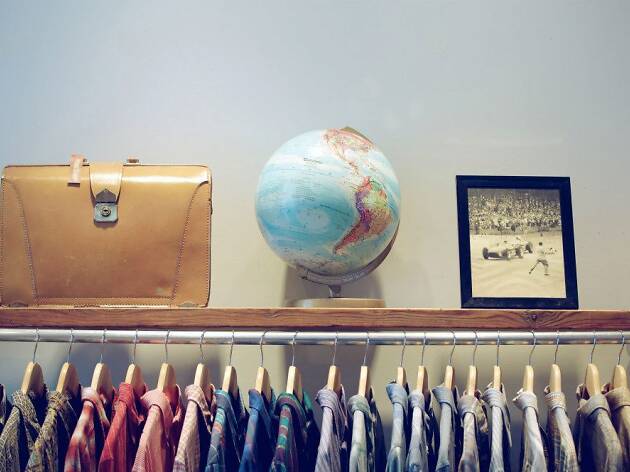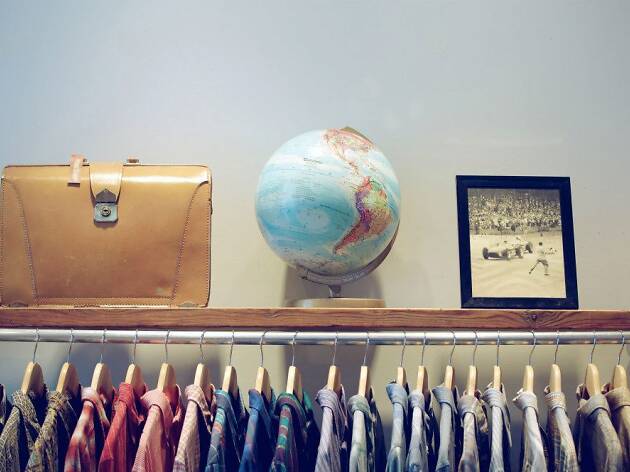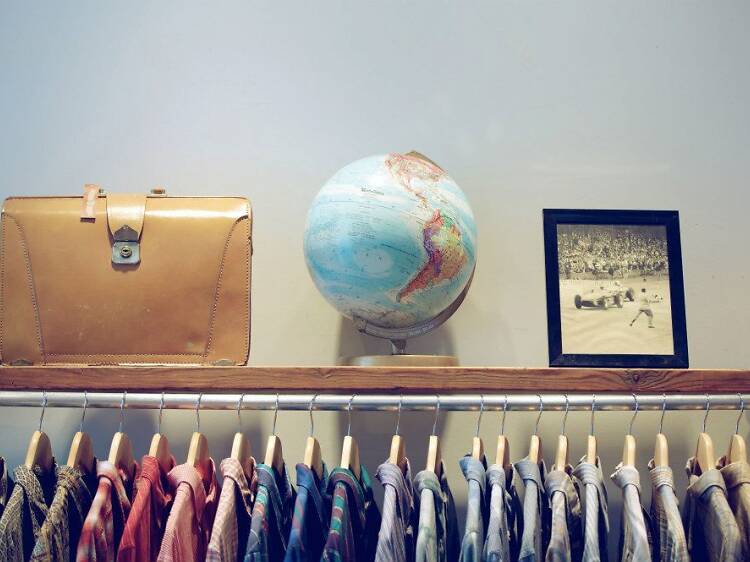 Photograph: Citizen Vintage
7. Thrift through the hood
The Mile End is home to a plethora of well-curated vintage shops—making it a prime spot for some of the best shopping in Montreal—so it's easy to spend a day bouncing between them. For some of the city's best fashion finds, step into Citizen Vintage on Saintt-Laurent Boulevard, Annex Vintage at the corner of Saint-Viateur and Clark Street, or Local 23 on Bernard and Clark. It's hard to go wrong with any of them.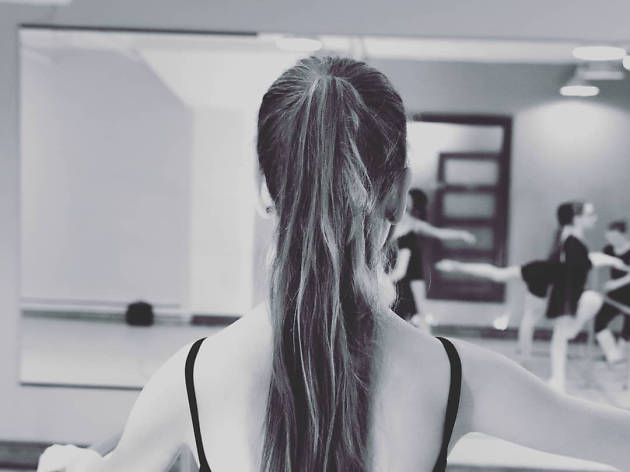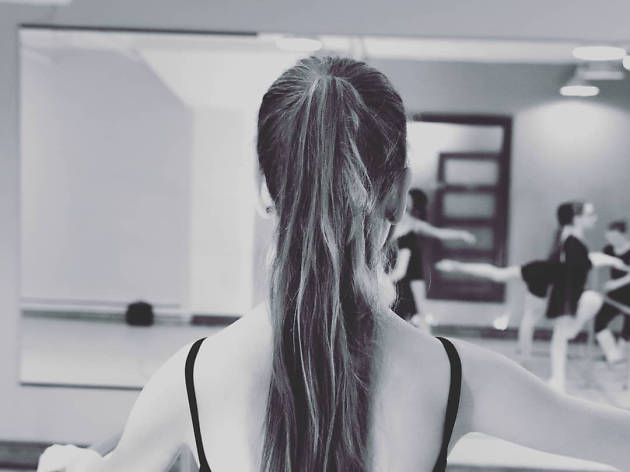 Photograph: @steezsister
Looking to learn a variety of creative dance techniques or watch some of the city's best young dancers? Variations Mile End should be your first stop. The dance school, located on Saint-Laurent Boulevard just above Maguire Street, hosts classes for teens and adults and has a reputation for its welcoming vibe. Even if it's your first foray into the world of dance, this studio and school will be a judgment-free zone for learning the basics and earning some experience points for future dance floors.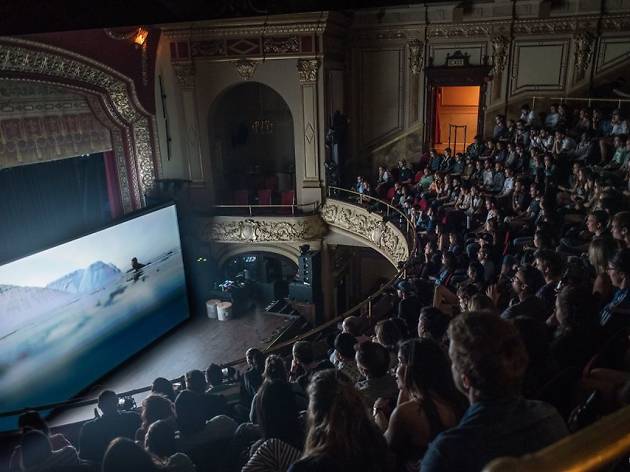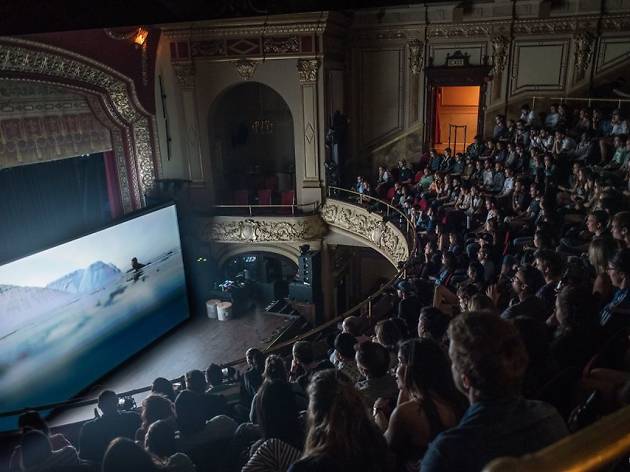 Photograph: Renaud Robert / OuiSurf
9. Stay 'til the curtains fall
Designated as a National Historic Site of Canada, the Rialto Theatre has served the Mile End from its location on Park Avenue and Bernard Street since 1924. Its grandiose external architecture makes it hard to miss on its busy block of the Mile End, but its interior is even better. With intricate gold crown molding lining the ceiling and walls and red velvet curtains bordering the stage, it's hard not to feel like you're transported to another time when you visit this theatre. Stop in for live music, stand-up comedy and more.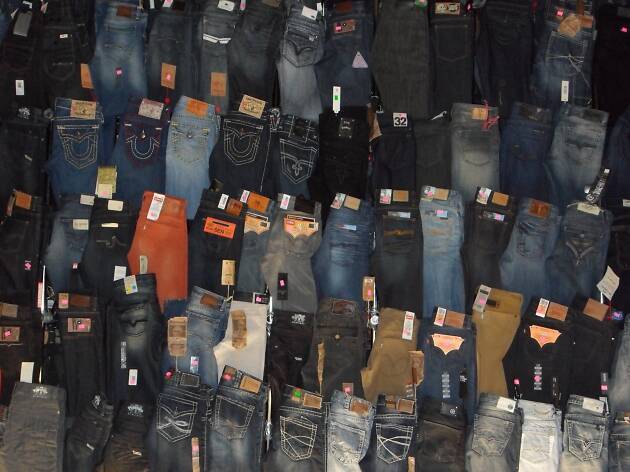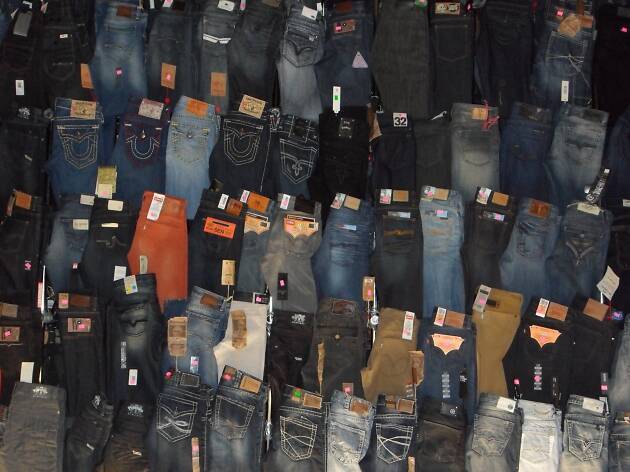 Photograph: Jeans Jeans Jeans
One of the most popular jean warehouses in the city, Jeans Jeans Jeans is exactly what you think it is and going there is probably exactly how you're imagining it to be. If you're willing to wade through a literal sea of jeans and potentially long dressing room lines, this is probably the spot where you'll find your new favourite pair. With the help of knowledgeable staff and tailors prepared to custom hem, rip or alter your jeans as necessary, this is where you go for an excellently fitting set of new duds.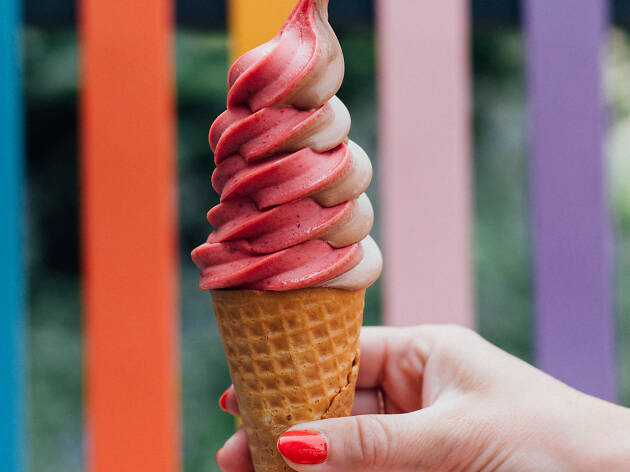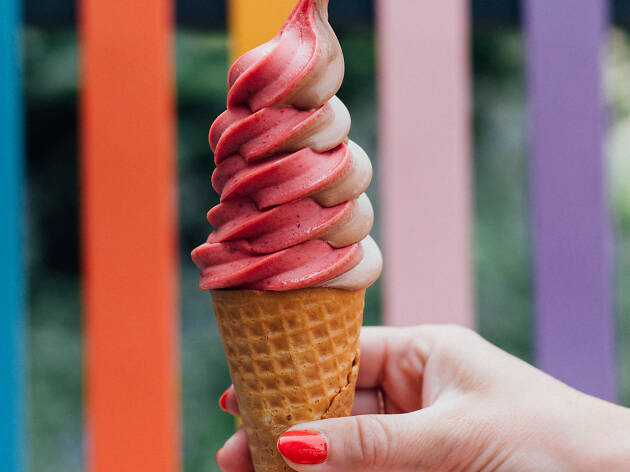 Photograph: Alison Slattery
11. Stand in a long line for ice cream (that's worth it)
Kem CoBa is hard to miss along Fairmount Avenue, especially during the summer. The ice creamery often garners a line wrapping around the corner and down neighbouring Clark Street, made up of loyal patrons awaiting salted butter ice cream and colourful soft serves. While this spot might not be the best if you're in a rush, it is certainly possible (albeit quite difficult) to stop by without waiting in a massive line. Pro-tip: Just check @KemCobaLine, the Twitter account devoted to tracking the status of the line outside the ice cream shop before you go.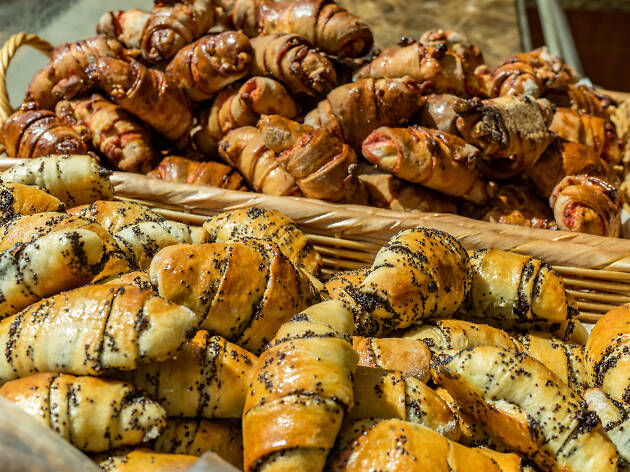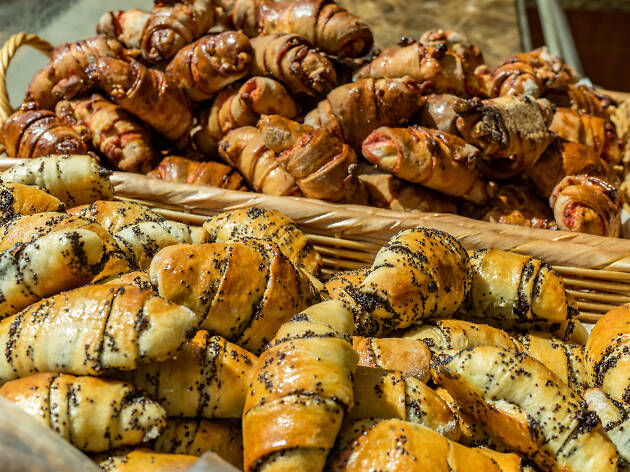 Photograph: Paul Shio
This Kosher bakery bordering the Mile End and Outremont along Bernard Street and Park Avenue is home to a delectable array of rugelach, croissants, Danishes, cookies and more—the babka alone is one of the best desserts in town. While down-to-earth, Cheskie's is among the best bakeries in Montreal for its decadent treats made simple and affordable. With efficient service and all goods ready-made, it's a quick spot to stop into for carry-away pastries to eat in the nearby Saint-Viateur or Outremont parks.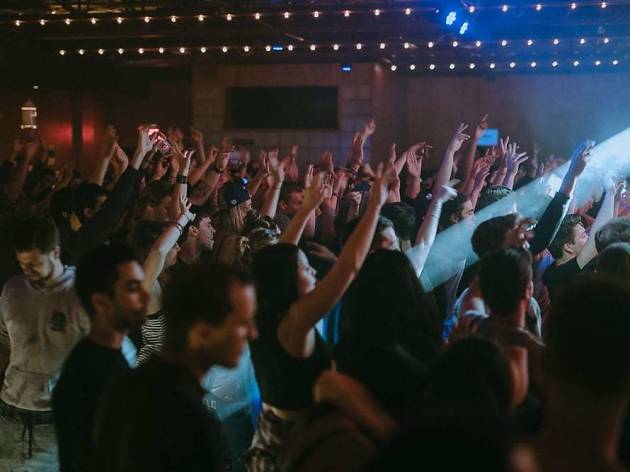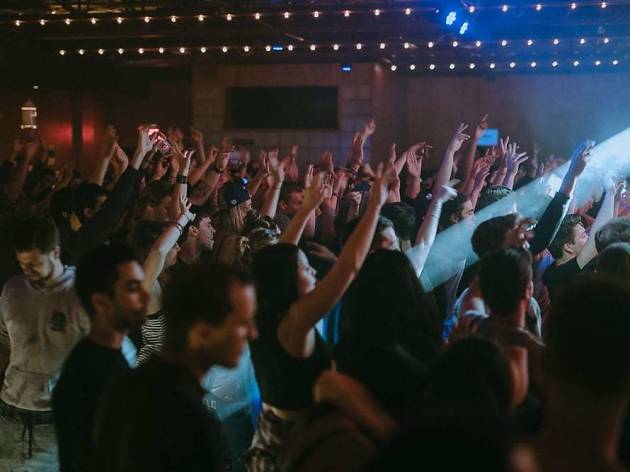 Photograph: Courtesy Yelp/Théâtre Fairmount
The intimate concert venue Théâtre Fairmount has hosted an eclectic range of indie acts like Unknown Mortal Orchestra, Kali Uchis and more since its opening in 2015. The venue's stage is low to the ground, bringing performers close to the audience for a tight-knit experience. Those who are more familiar with the downtown core of Montreal may appreciate the venue's history; the space was once occupied by Club Soda, another concert venue that has since relocated further south to the Quartier de Spectacles.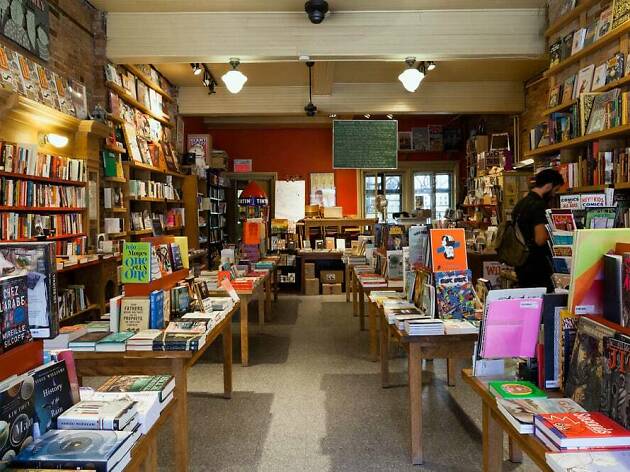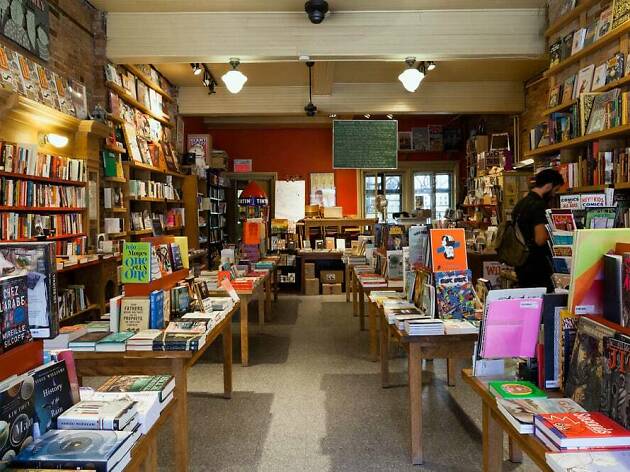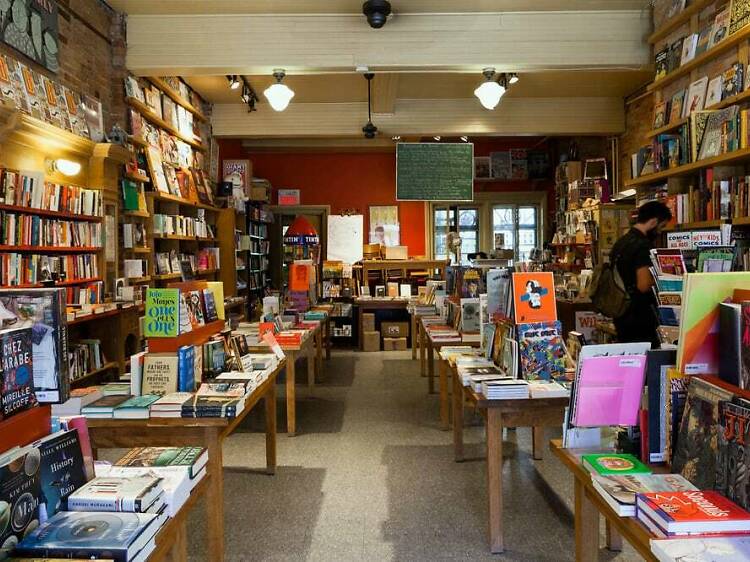 Photograph: Courtesy Yelp/Matthew B.
Two storefronts for graphic novel publisher Drawn & Quarterly can be found across the street from one another, one for children's books and the other a book shop that's absolutely worth stepping into and so hard to leave. While the store's specialty is cartoons and comics—they sell everything from classic superhero tales to autobiographies and works of political commentary, all in illustration-form—it also houses a range of written works, too. This colourful, homey bookstore is responsible for turning tons of Montrealers into secret graphic novel fanatics and is a must-visit in the Mile End.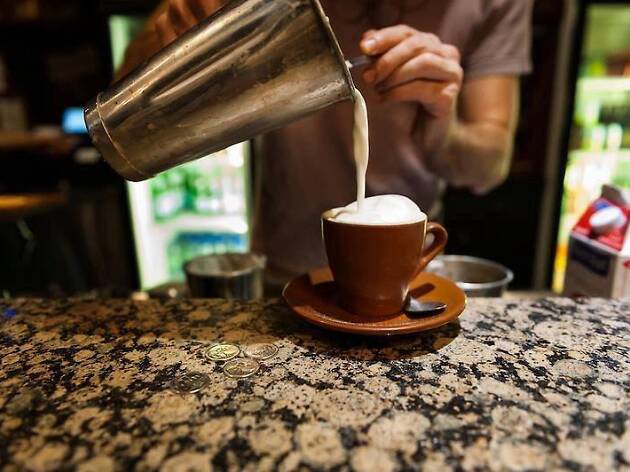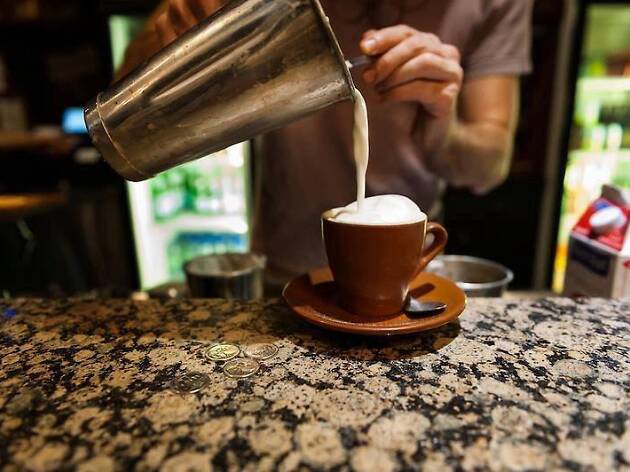 Photograph: Courtesy Café Olimpico
15. Buongiorno, un caffè per favore
Café Olimpico has been a landmark in the Mile End since it first opened in 1970. An authentic Italian-style coffee bar on Waverly and Saint-Viateur streets, it's constantly bustling with loyal local visitors who flock for its fast and friendly service pumping out well-made espressos alongside an array of Italian pastries. Some say it's got some of the best coffee in town, and we're inclined to agree. During the summer, Olimpico is home to a spacious patio, making this a pleasant spot for sitting and socializing over a latte. Note that the cafe is cash-only—while it has an ATM in-house, it's best to avoid last-minute fees by coming prepared.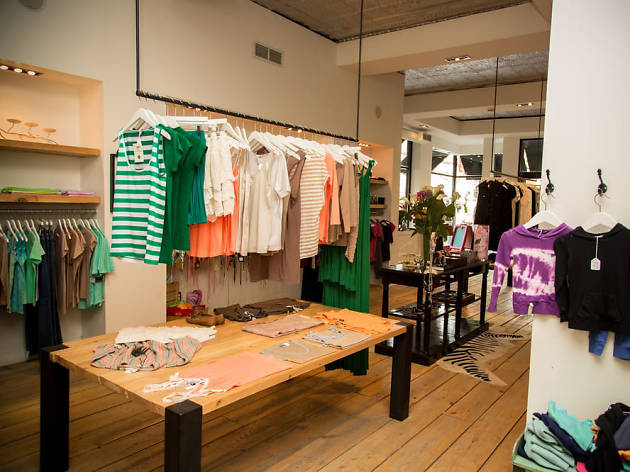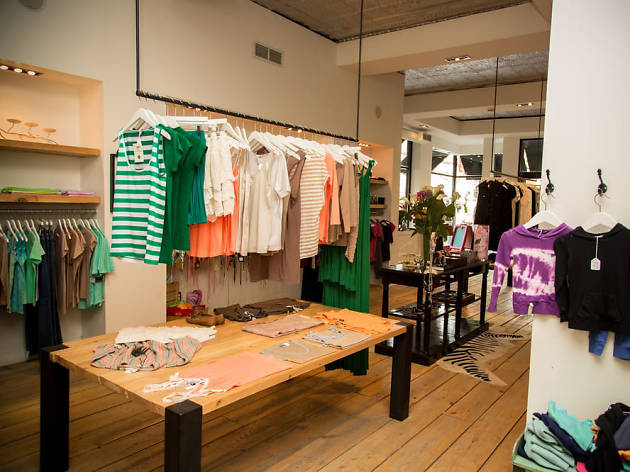 Photograph: Courtesy Yelp/Risa D./Darren Curtis - ActaeonPhoto.com
If you're looking for more modern upscale garb, Laurier Avenue is the place to go. The stretch of this trendy street between Querbes Avenue and Saint-Urbain Street is dotted with tiny clothing boutique, like Tres Chic Robes on Durocher Street or MIMI & COCO on Esplanade Avenue. It's worth noting that most of the offerings on this street are on the high-end side, so if you're looking to save a buck, window-shopping or sale rack-browsing might be the move. But don't worry: There are so many shops to weed through along Laurier that it'll make for a fun-filled afternoon no matter how much dough you spend.
Photograph: Courtesy Yelp/Jet P.
17. Stop and smell (and grab a gram of) the flowers
It's nearly impossible to miss the florist Dragon Flowers when walking down Bernard Street. This Mile End institution has been open for nearly 30 years and is known in part for its exterior: Its storefront is decorated with dozens of hanging white birdcages. Owner Tamey Lau is both friendly and incredibly knowledgeable about plants, so it's a great spot to grab a bouquet. Don't forget to grab a photo on your way out; it's one of the neighbourhood's most Instagrammable locales.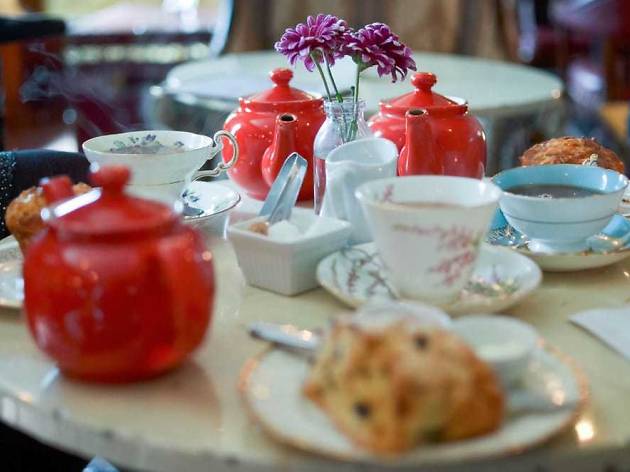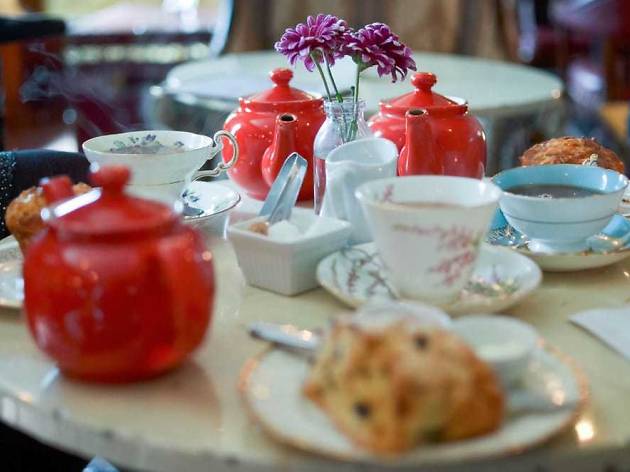 Photograph: Courtesy Yelp/David N.
In a neighbourhood rich with cafes and restaurants, drinking tea might not be the first thing you think of when searching for something to do, but the 1920s-themed Cardinal Tea Room is a necessary stop. Since opening in 2013, the vintage ceiling lamps, rose wallpaper and intricate ceiling tiles that make up its décor have garnered tons of attention for how it instantly transports you back a century. Sip on any number of classic teas like black, green or rooibos and munch on delicate finger foods in a classy, old-school environment.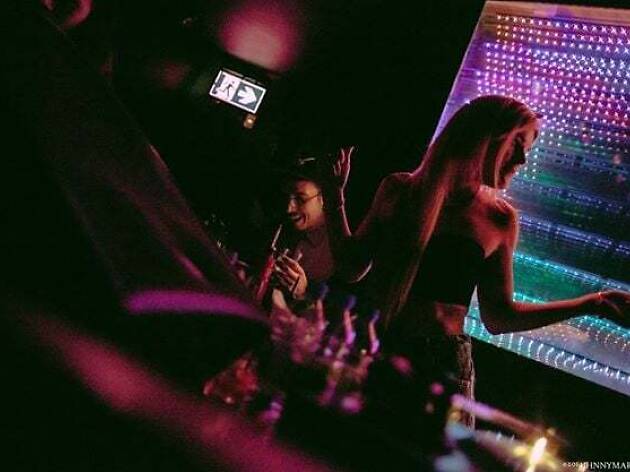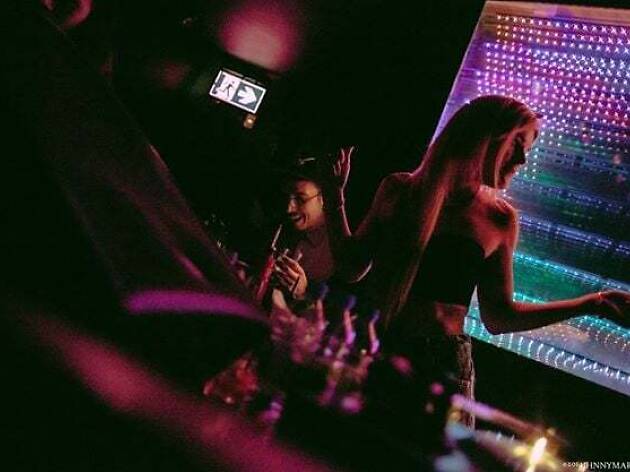 Photograph: Courtesy Yelp/Datcha
19. Grab a drink, dance your heart out
The one-two punch of Bar Kabinet and Datcha make up one effortlessly cool nightlife destination on Laurier Avenue, and make for a great evening out when visited in combination. Bring your group to Bar Kabinet, a cozy daytime coffeehouse and evening cocktail bar (with a terrasse during warmer months) and enjoy any number of Russian-inspired concoctions. Then step into adjoining sister bar Datcha for a wild night of dancing to local DJs. Well-known as one of the best nightlife spots in the city, Datcha is the place to go if you're looking for a wild time out.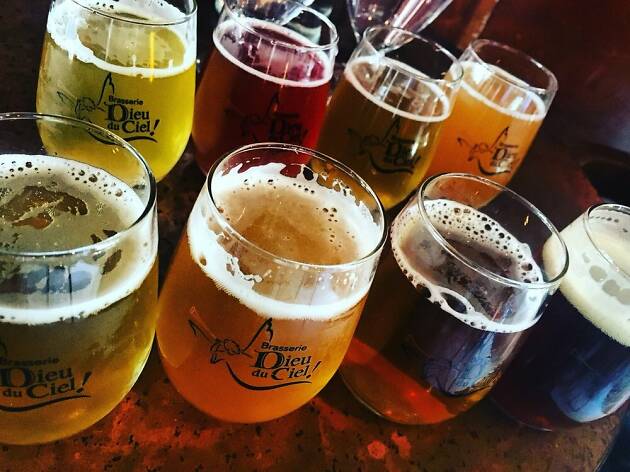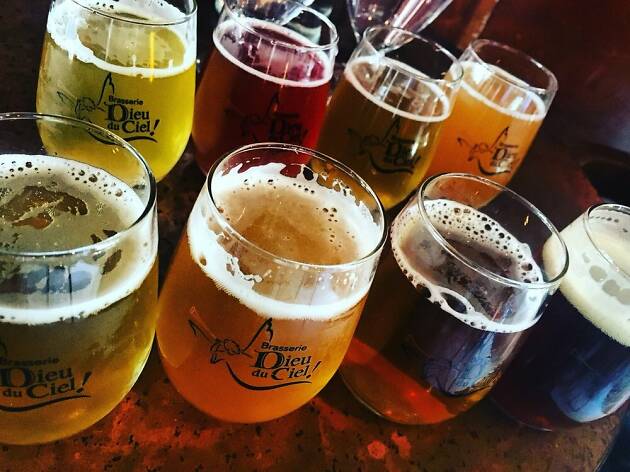 Photograph: Courtesy Yelp/Stacie S.
One of the city's most popular places for the best beer in Montreal, Dieu du Ciel! is sure to show your group a good time. Stop by for a drink or five at any time between noon and 3 am; it's just as fun to visit for a midday or happy hour drink as it is for a full, bubbly evening. Be warned that this spot often garners a long line, so plan your visit strategically. If you find yourself at the end of a long wait, stop by Siboire down the street, a casual watering hole with craft beers and down-able pub fare, like fries, pizza and tacos.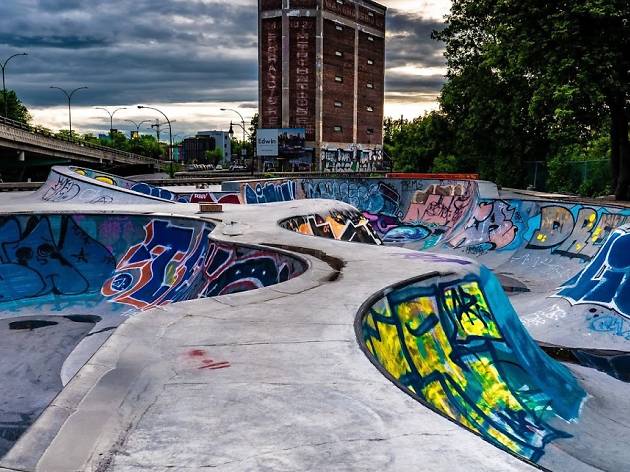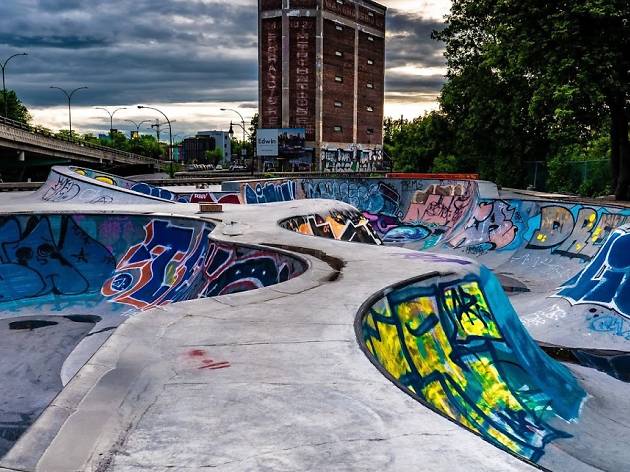 Photograph: Luc Desjardins
21. Street art, skate park
If you're looking to supply your Instagram with eye candy during your trip through the Mile End, the Van Horne Overpass is a must-visit. The passage underneath the stretch of highway marking the northernmost border of the neighbourhood is also home to an array of street art on every supporting pillar. Drop by with your camera to grab a great shot, or just relax while watching skaters hitting the ramps and pipes of the underpass' skatepark, built in 2017 and said to be one of the largest of its kind in the city.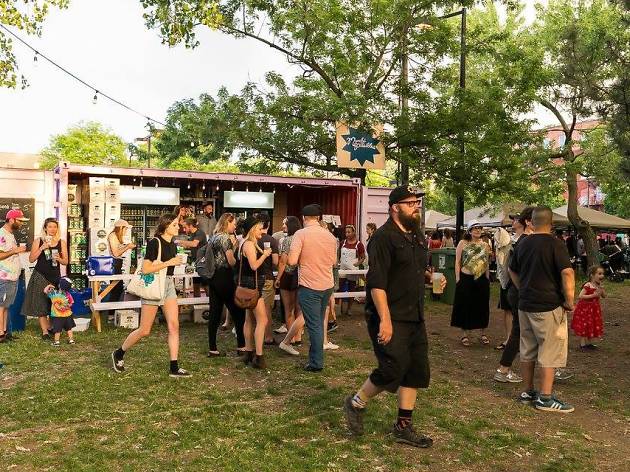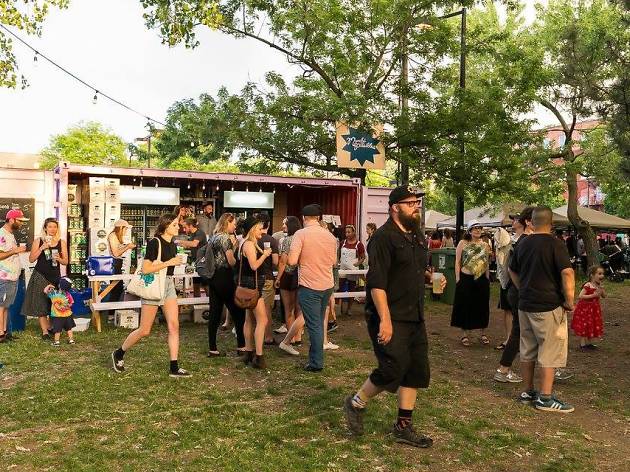 Photograph: Vivien Gaumand/@marchedespossibles
22. Take in the open-air market
One of the best open-air venues in the city, Le Marché des Possibles is located at the border of the Mile End. Running throughout the middle of the summer every year, this family-friendly spot at the corner of Saint-Dominique and Bernard Streets serves snacks, beers and goods from local vendors and pop-up shops. Best of all, it's free to get in. If your timing is right, you might even catch a free film screening or musical performance while you're there.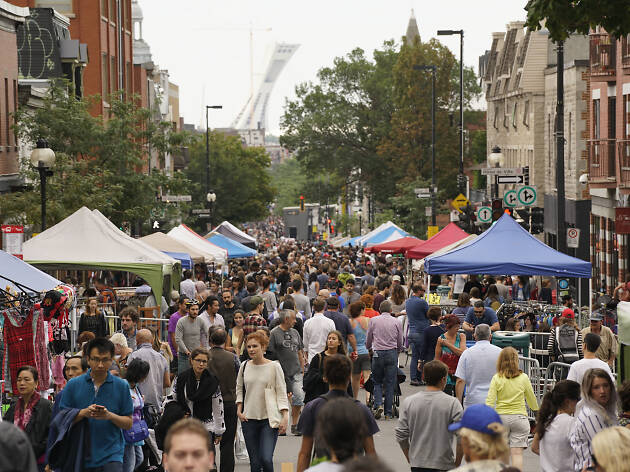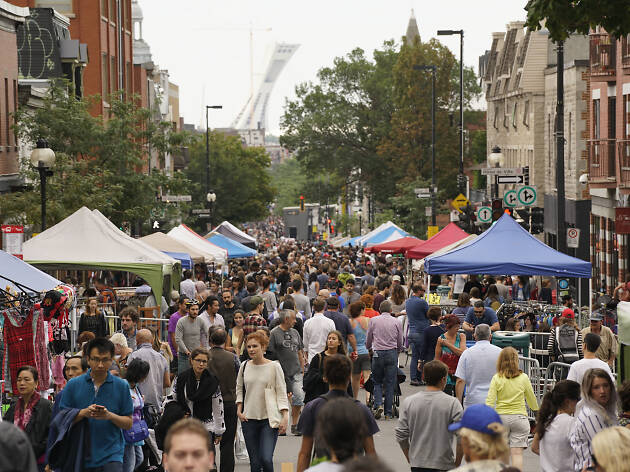 Photograph: Jean-François LeBlanc
23. Walk through a street fair
Ring in the beginning of summer with the Mont-Royal Street Festival. This annual celebration turns one of the busiest commercial streets in the city into a pedestrian-only haven for snacking and shopping, with storeowners and small local businesses setting up tents along the road for sales. Keep an eye out for this annual event every May or June. You won't want to miss it.
What to eat in the Mile End
Small and sturdy, the best Mile End restaurants help make its neighbourhood one of the coolest spots in town to dine out.
What to drink in the Mile End
The best bars in Mile End are a motley crew of neighbourhood haunts, local beer champions and swanky digs.
More of the best things to do in Montreal
Here's your list of essentials for the best things to do in Montreal, from fantastic attractions to cultural powerhouses.
Best selling Time Out Offers