Calling all steak lovers !
Just in time for Grand Prix weekend, fans of one of the city's favourite steakhouses have cause to rejoice.
Moishes—the iconic Montreal restaurant who closed their doors almost three years ago—is reopening at 1001 Square-Victoria in the Quartier International near Old Montreal on Wednesday, June 14, 2023.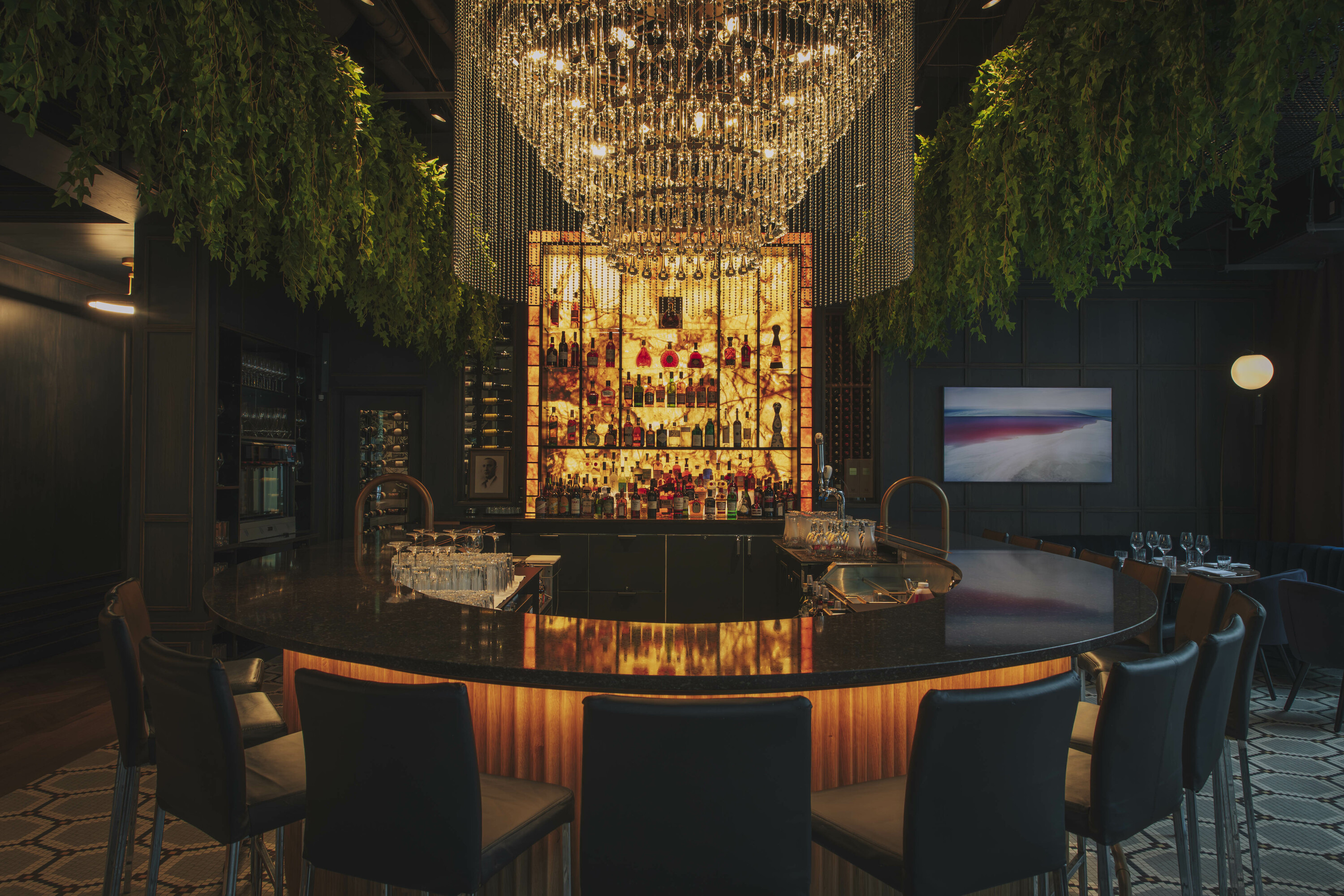 The swanky Old Montreal-adjacent address is new to Moishes who operated at their original location in the Plateau—home to some of the city's best bakeries, delis, nightlife and restaurants—on St-Laurent Boulevard from 1938 to 2020.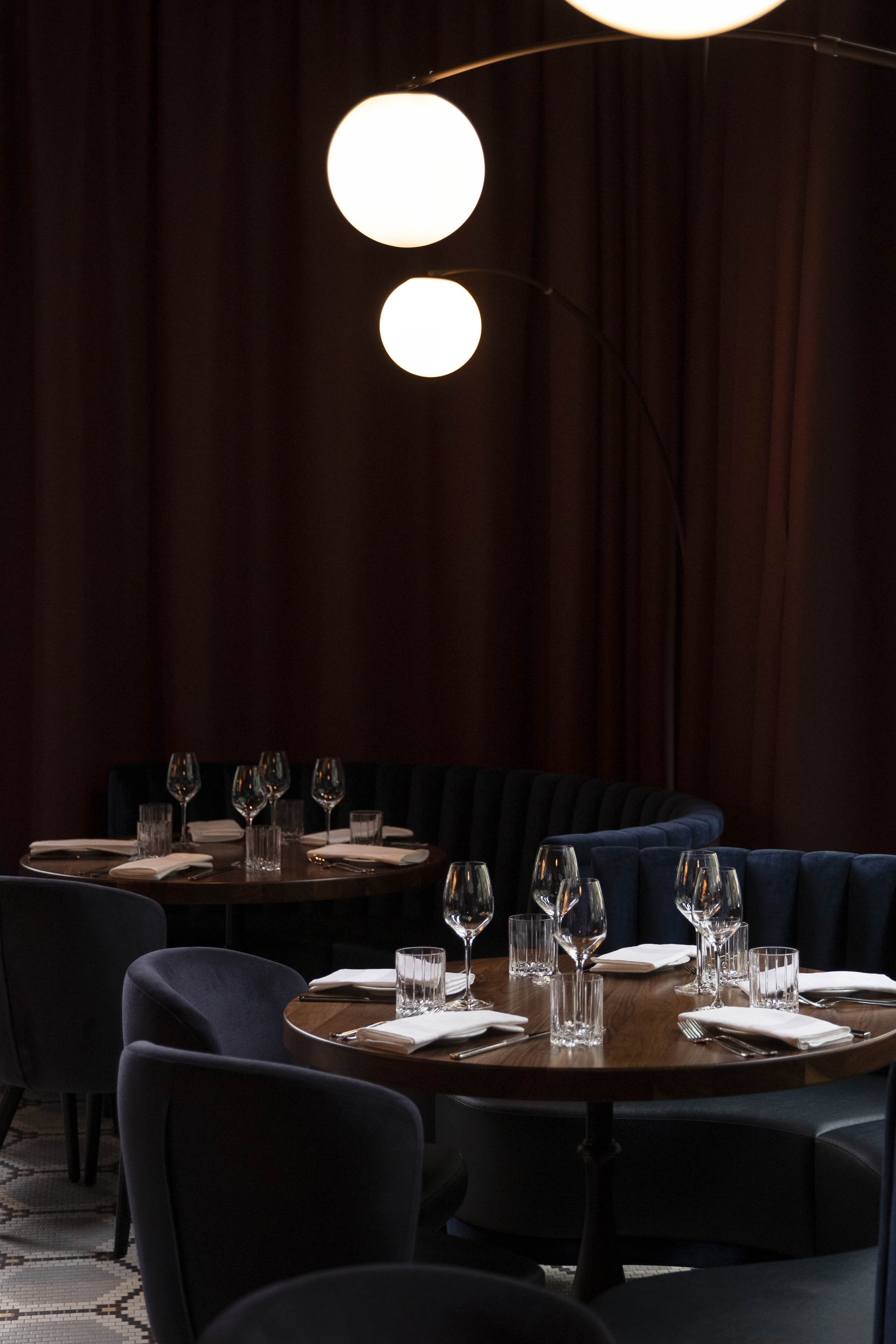 Founded in 1938 by Moishe Lighter, Moishes steakhouse was acquired in 2018 by Groupe Grandio, and has since benefited from an investment of more than $5 million.
The new location can host over 200 diners in the 7,000-square-foot space, and will welcome guests with a team of 80 employees.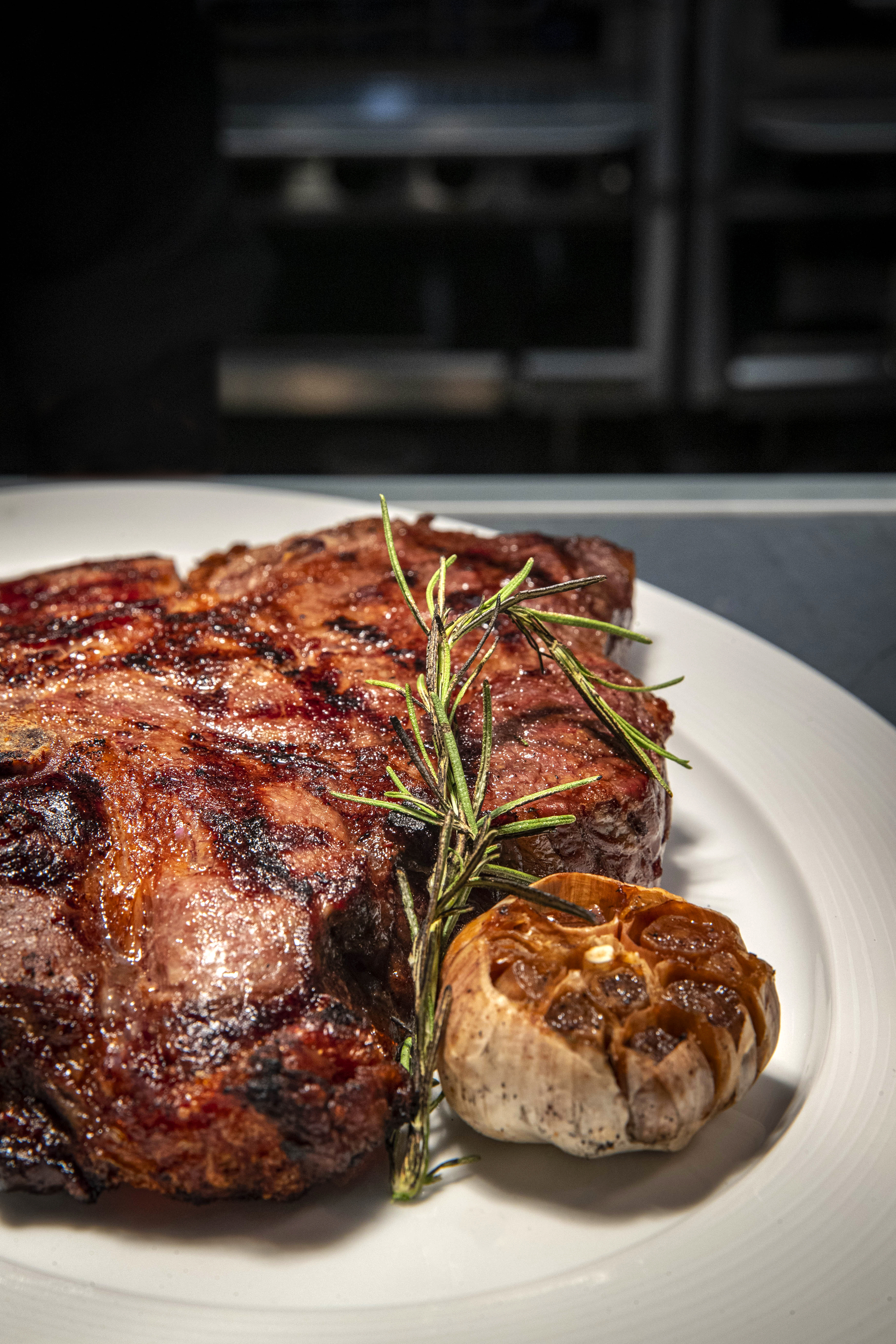 Each of the restaurant's spaces have been designed with the collaboration of local artists to pay homage to the memories and traditions of Moishes. The new concept was created by Patty Xenos Design (PXDI), who had previously worked with Leonard Lighter, son of Moishes' founder, on the renovation of the Montreal dining institution in 2011.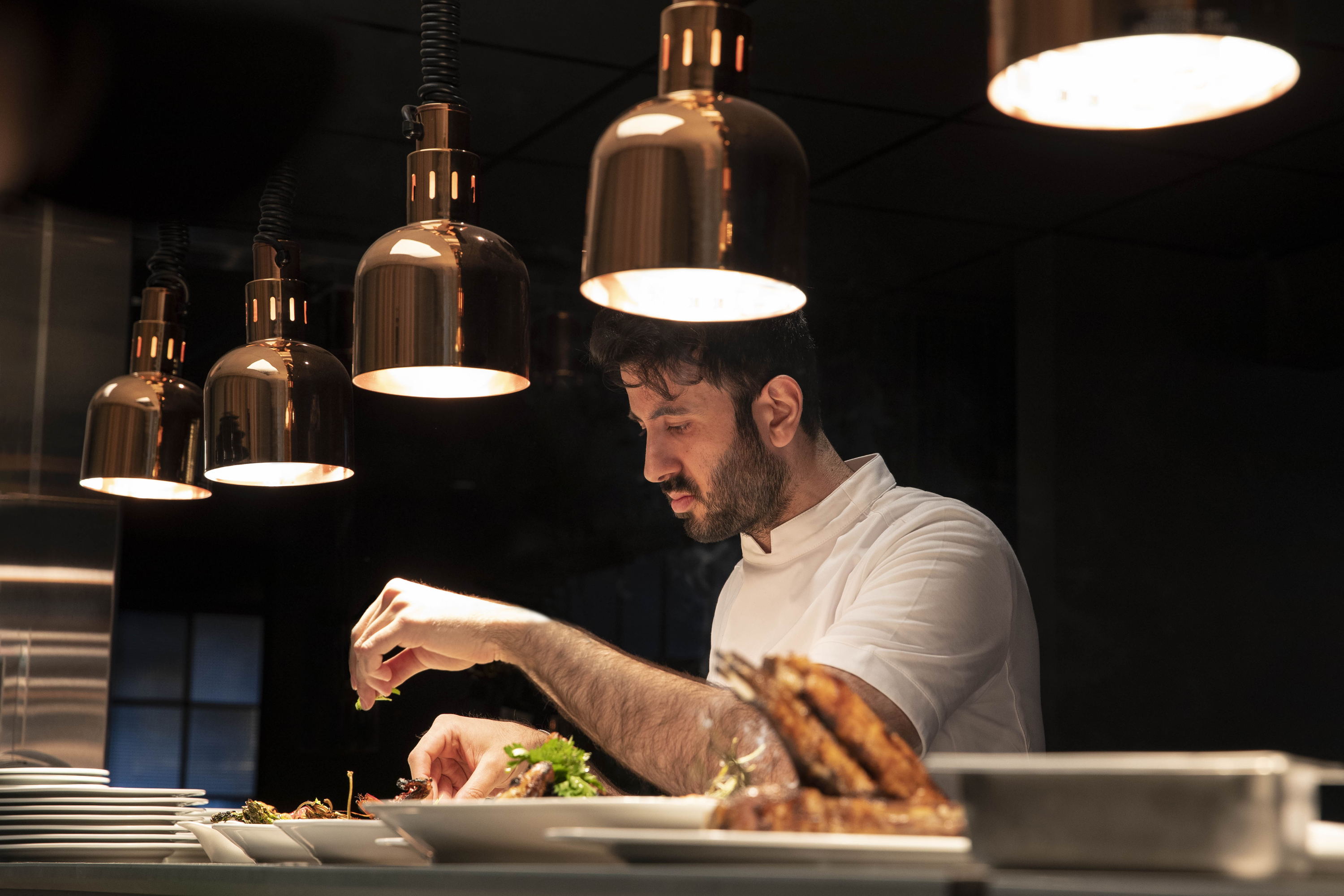 Diners should expect a few nods to Moishes original decor in the restaurant's new setting (an original chandelier adjacent to the bar, and the butcher's scales on display in the open kitchen) and a few nostalgic design nods (check out the pewter ceiling tiles reminiscent of the former location).
Don't miss the stand-out design feature: an epic black-and-white mural by Jason Wasserman that takes over the entire entrance, featuring many familiar Montreal faces (Leonard Cohen, Lili St. Cyr, Oscar Peterson, Jackie Robinson and "Rocket" Richard, for starters) alongside some of the city's landmarks and attractions.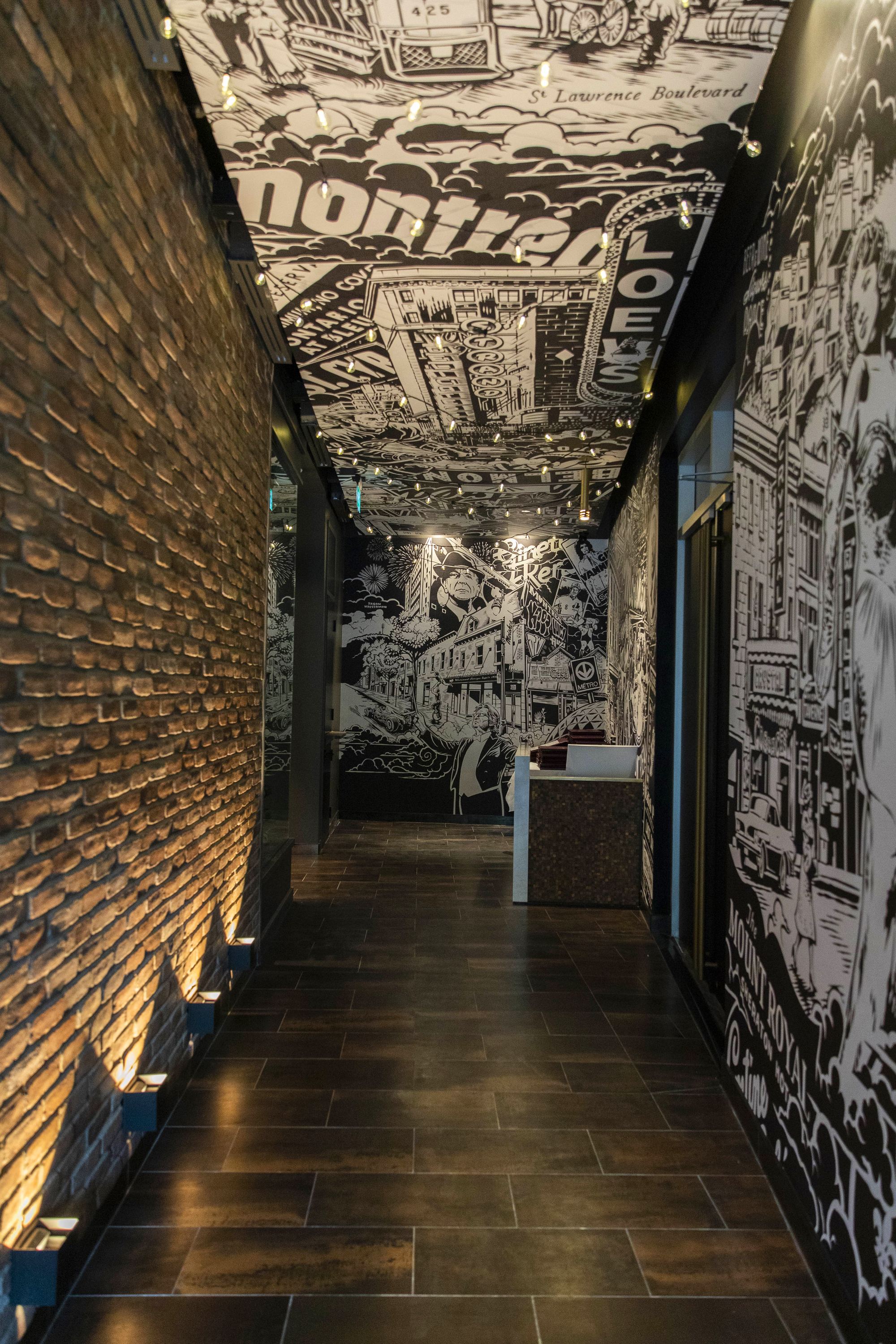 When it comes to the menu, the three dining areas promise to be "more dedicated than ever to re-affirming authenticity, consistency, and culinary excellence for generations to come."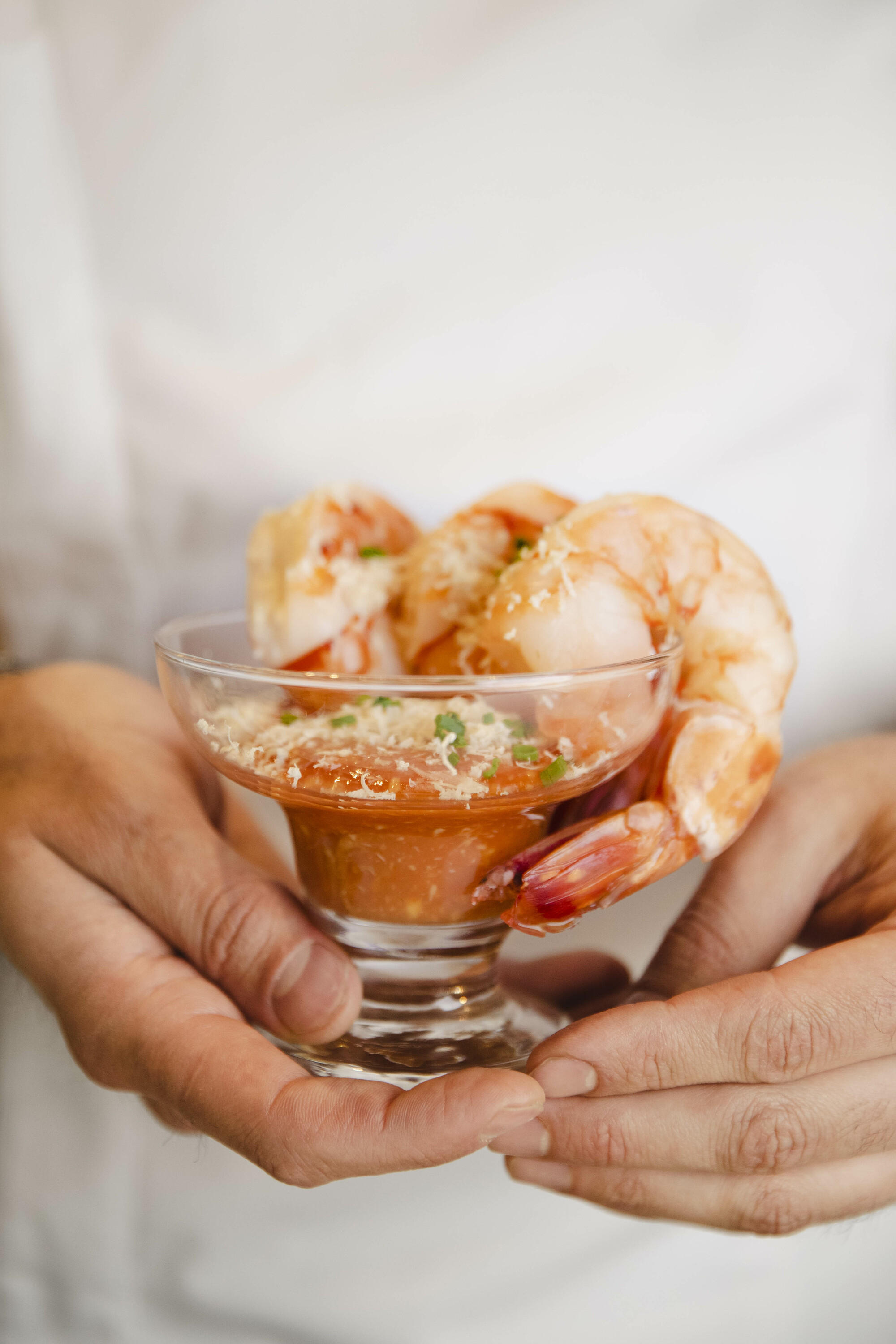 Retaining several Eastern-European-inspired dishes from the original menu, new dishes by Chef Murteza Talu will also be on offer. In addition to USDA Prime Beef, a variety of seasonal dishes will be in rotation, including fish and vegetarian dishes, among others, with a focus on local produce and ingredients.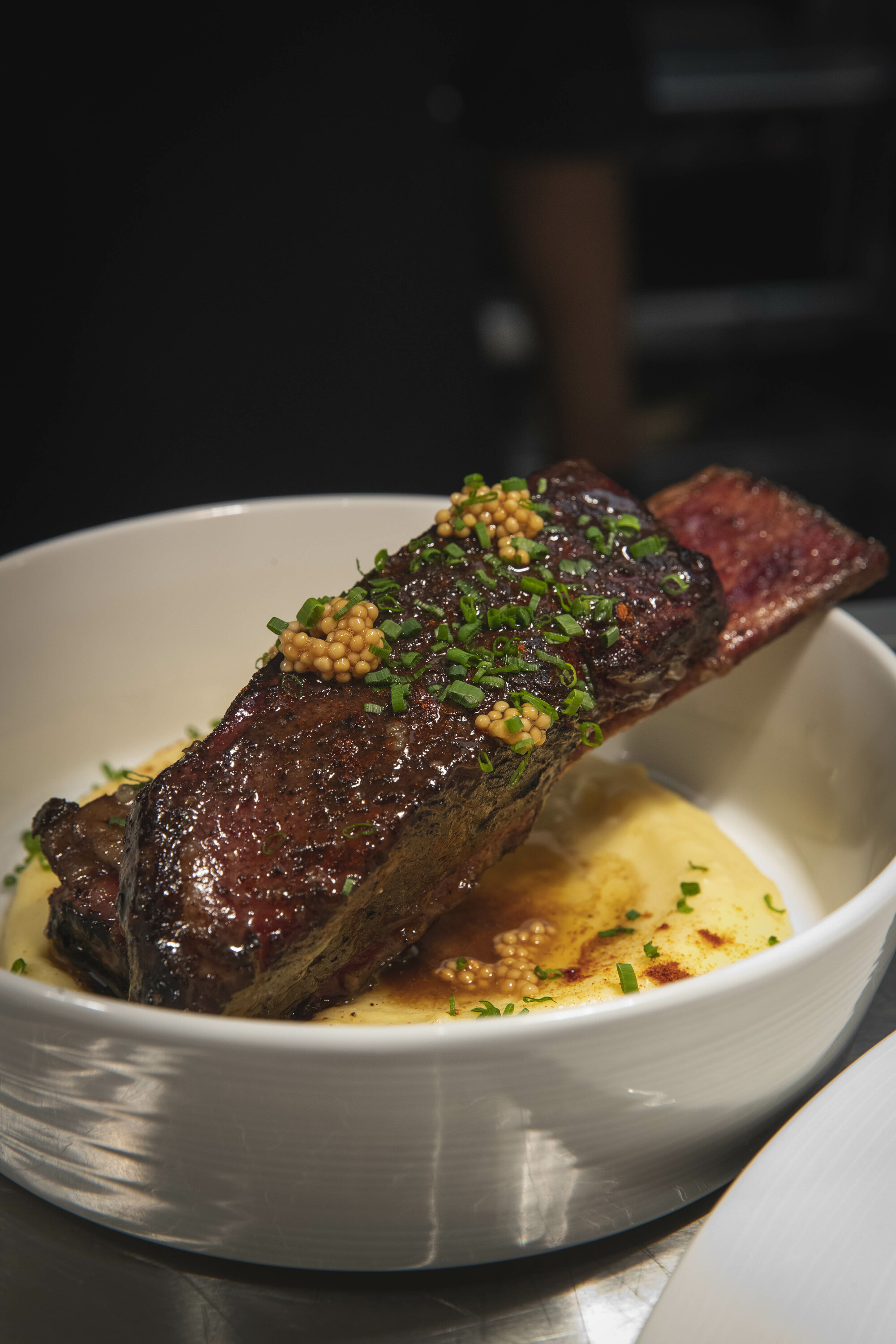 Don't miss the framed original 1938 menu that lists the filet mignon at a whopping (wait for it) $4.
For more information about Moishes and the full menu, click here.
RECOMMENDED:
Full guide to the best restaurants in Montreal
Essential Guide to Grand Prix Weekend in Montreal
Best steakhouses in Montreal
33 best downtown Montreal restaurants