This next-level spot should be your next vacation destination.
We all know there are plenty of stunning beaches in and around Montreal that are just a walk, metro ride or day trip away.
From Clock Tower beach in Old Montreal to gorgeous, sandy spots that are just outside of the city, our local beaches (and pools!) are where it's at once the temperature starts to rise.
Ranked by The World's 50 Best Beaches, this bucket list Canadian destination is known for its crystal waters, limestone rocks and massive boulders that channel the Caribbean.
Seriously.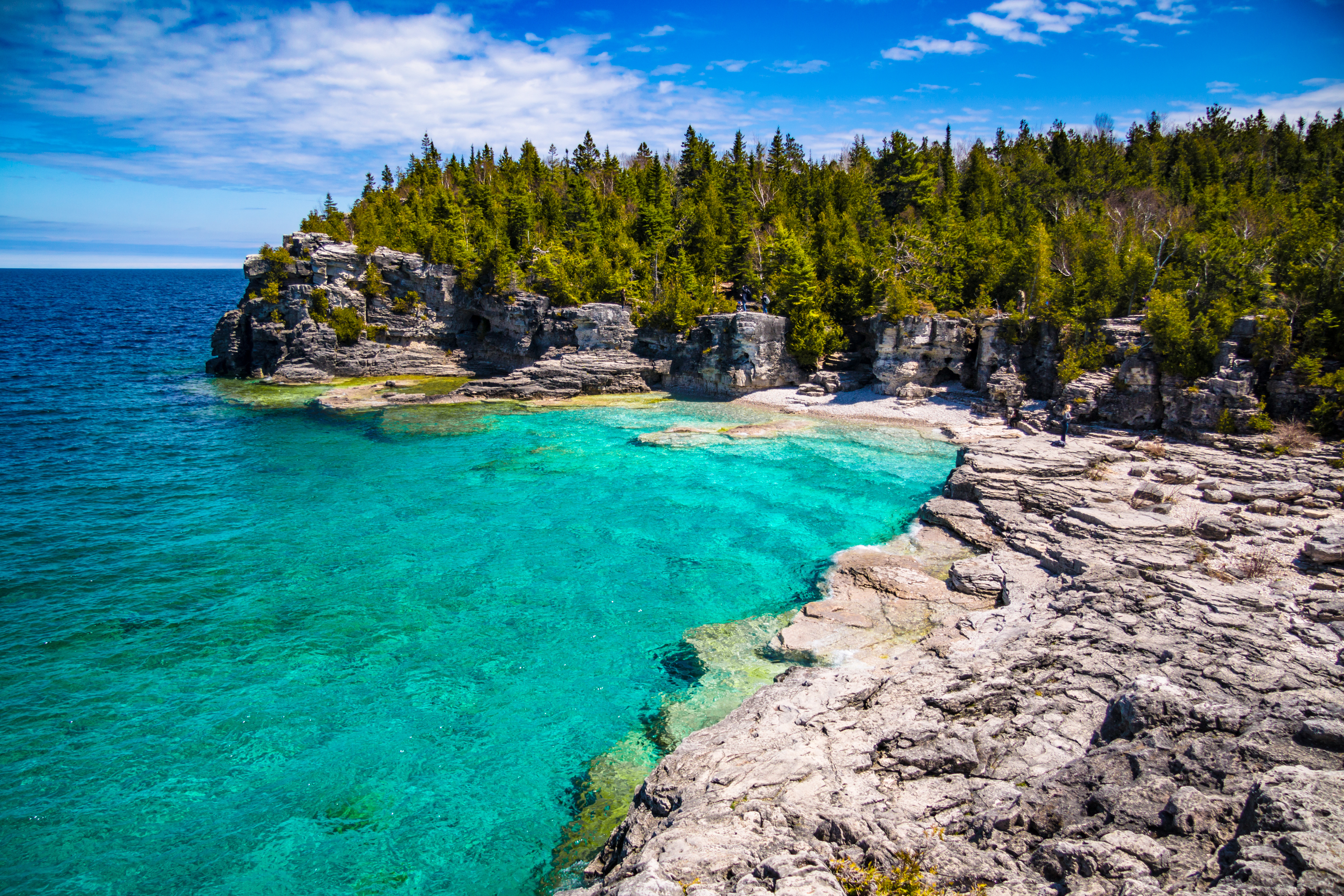 We're talking about stunning grottos, breathtaking views, scenic beaches and inlets—all just an eight hour drive from Montreal.
Whether you're looking for hiking, water sports or beach vibes, Bruce Peninsula National Park located in Tobermory, Ontario, is it.
Tobermory, known as the scuba diving hub of the Great Lakes thanks to the Fathom Five National Marine Park (home to around twenty-four sunken ships) is also a destination for outdoor enthusiasts (hikers can explore the renowned 700 km Bruce Trail).

Time to plan that getaway and enjoy the great outdoors!