Heads up! We're working hard to be accurate – but these are unusual times, so please always check before heading out.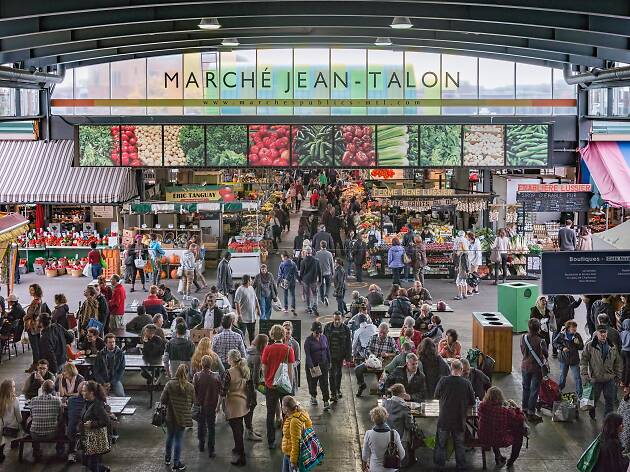 Things to do in Little Italy, Montreal
There's more to the best things to do in Little Italy than just mangia this and mangia that—but we got that covered too
The Italian presence in Montreal dates back to the nineteenth century and is an indispensable element in the makeup of the city. The early Italo-Canadians that settled in Montreal were thoughtful enough to bring with them their myriad rich cultural traditions, and today these roots run strong and deep among the best things to do in Little Italy. The district is a dense little chunk of the city that is full to bursting with iconic bars, Michelin-calibre restaurants, international festivals and some of the most interesting ways to spend your time all year round. Read on to find out what makes it all so great.
RECOMMENDED: Full guide to Little Italy
Things to do in Little Italy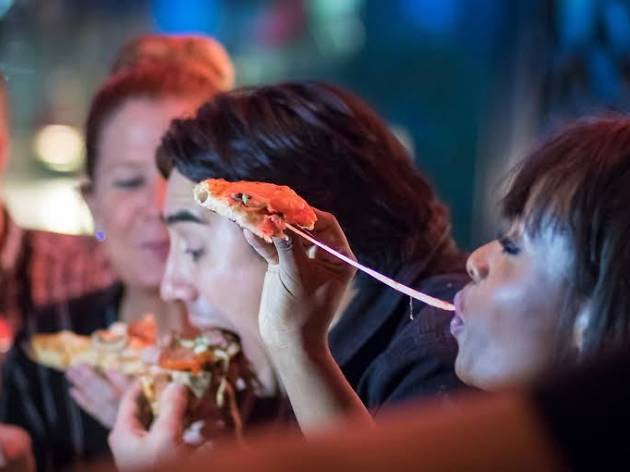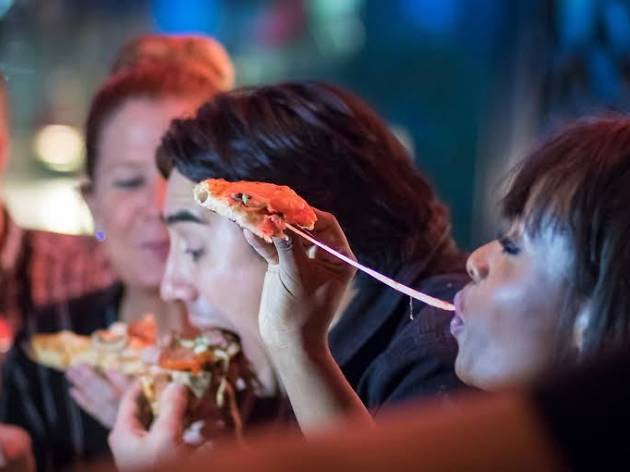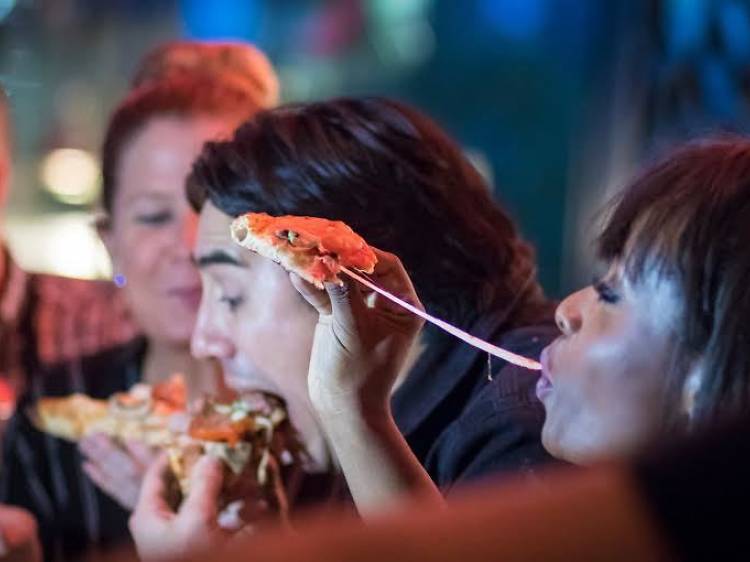 Photograph: Sean Mollitt
Arguably, pizza is the most iconic of Italian contributions to the pantheon of world cuisine, and it should come as no surprise that Little Italy hosts a longstanding tradition of providing the best pizza. What may be surprising though is that in addition to the thin-crust Neapolitan pies at Pizzeria Napoletana, Bottega or Gema Pizzeria, you'll also find guerrilla-pizza pioneers like Pizza Bouquet slinging New York-style pizza by the slice in the back of local bar Notre-Dame-des-Quilles.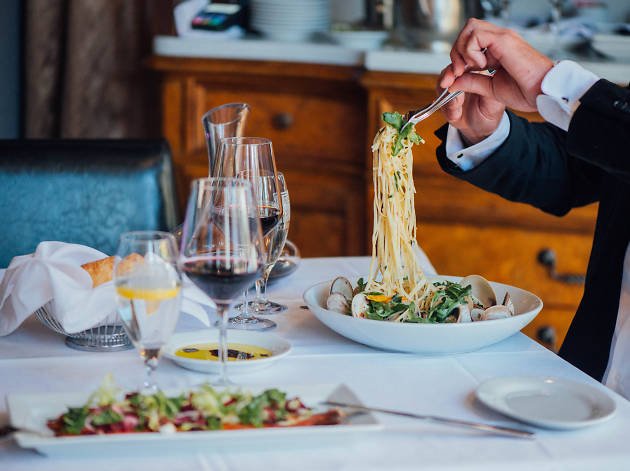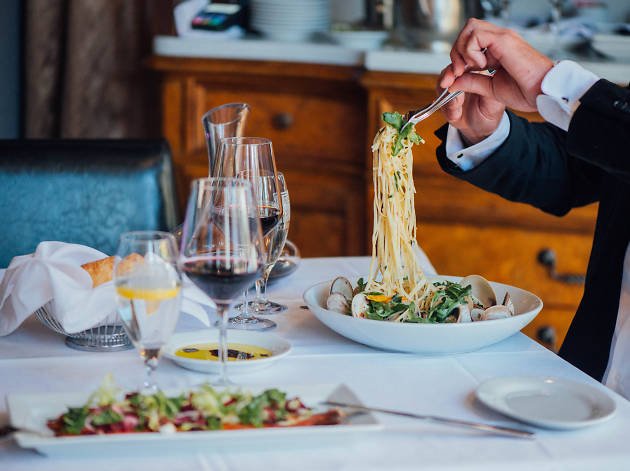 Photograph: Alison Slattery
Runner-up for most iconic of Italian culinary contributions is, without a doubt, pasta. Montreal's Little Italy is no slouch when it comes to this mother of all comfort dishes, and the rich local produce of Montreal's surroundings shine in a wide array of Italian restaurants with dishes that range from the timeless cacio et pepe at Ristorante Pomodoro and the succulent snow crab culurgiones at Impasto to rustic fennell and rabbit tagliatelle at Lucca.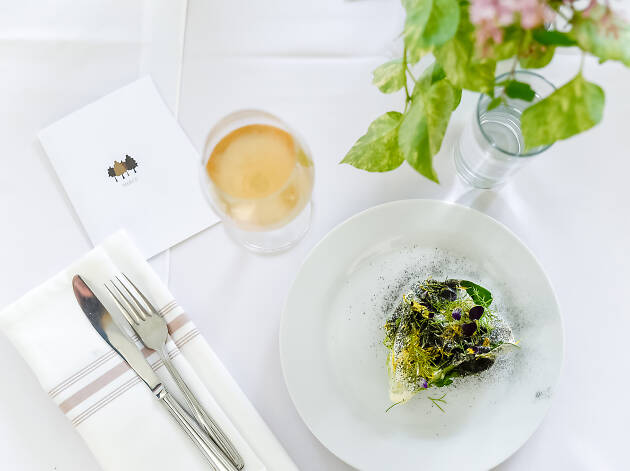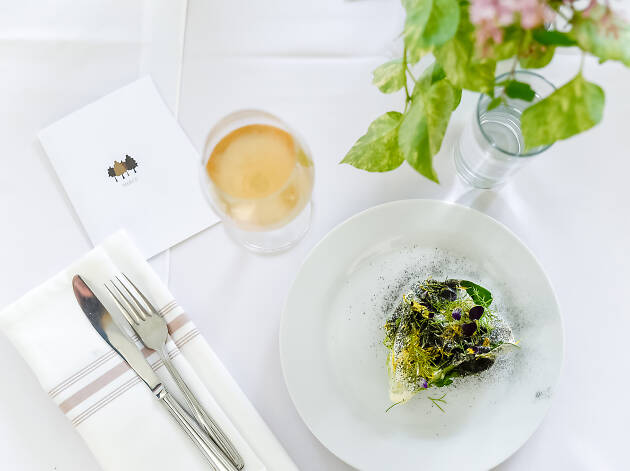 Courtesy Manitoba
Naturally, Little Italy's cuisine may lean heavily on its Italian roots, but that's just the tip of the iceberg: This neighbourhood boasts some marvelous alternatives, ranging from Southern comfort food at Dinette Triple Crown—inquire about their picnic baskets for dining in the park!—and legendary homemade hot dogs, burgers and shakes at Chez Tousignant to contemporary Canadian-ingredient-forward cuisine at Manitoba. Even those looking for a quicker snack would do well to hit up the gourmet and vegetarian-friendly sandwiches at dépanneur-cum-diner Dépanneur Le Pick-Up. Many of these are among our picks for the best restaurants in Montreal.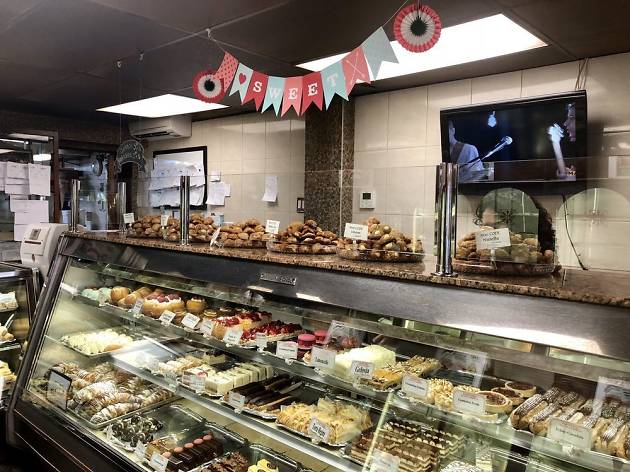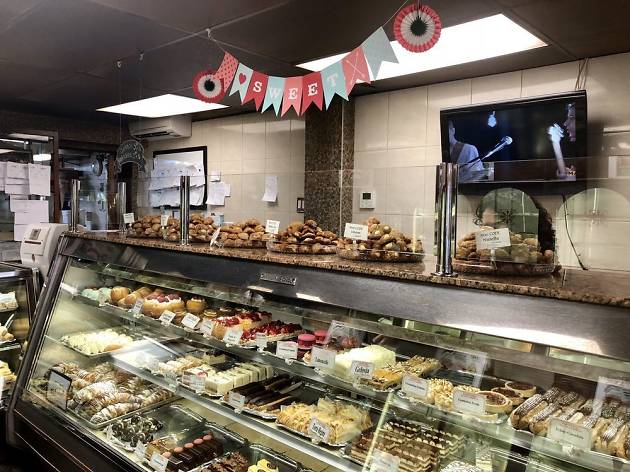 Photograph: Courtesy Yelp/Paula K.
Got yourself a sweet tooth? Little Italy does too. The neighbourhood is no stranger to a craving for the sweeter stuff and notable institutions include: Trou De Beigne, a doughnut lover's kingdom come with surprising flavours the likes of lime-coconut and maple bacon, or the classic Italian pastry shop Alati-Caserta's specialization in candies, cannolis, cakes and—most famously—their Zeppoles, a specialty for the feasts of Saint Joseph's Day every March 19th. That latter address is a must, being among our list for the best bakeries in Montreal.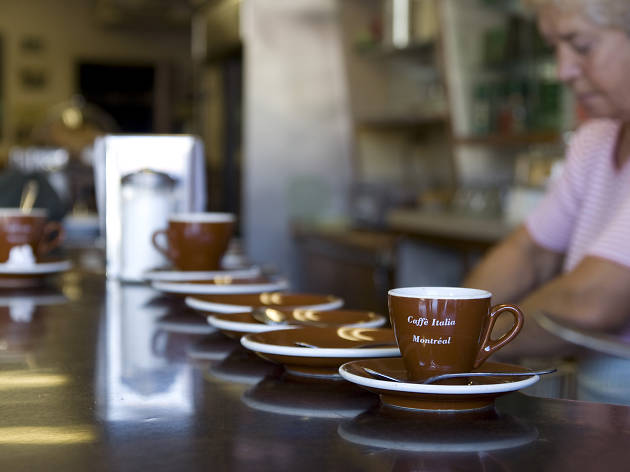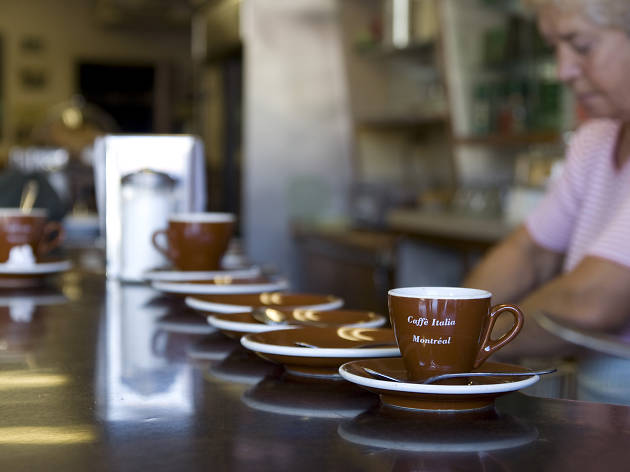 Photograph: Tourisme Montréal / Sid Lee
Coffee is a ubiquitous and often daily tradition for many and businesses in Little Italy are successfully representing both the old world and the cutting-edge of contemporary coffee culture; an excellent representation of the best coffee in town. Classic coffee den Caffè Italia keeps the old ways alive and feels very much like a time portal into the 1950s, whereas Dispatch Coffee is a champion of the third wave with their dedication to the details coupled with sights fixed on the future. It's good wherever you choose to gulp.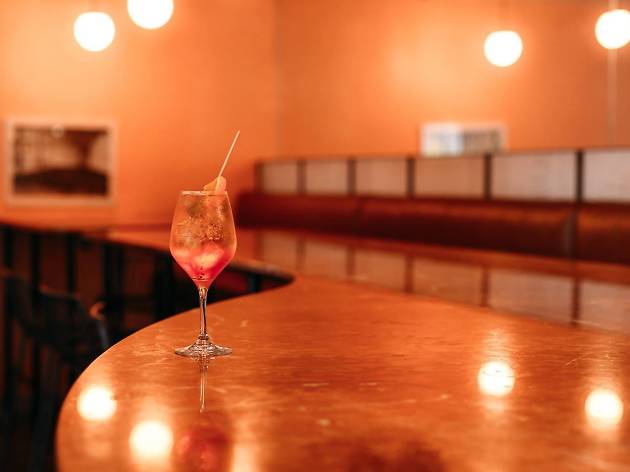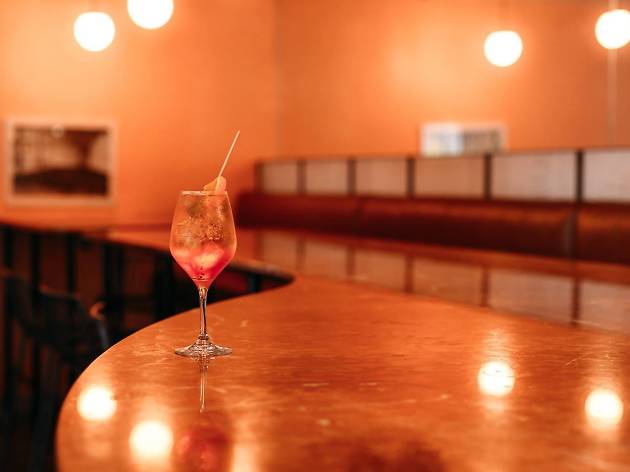 Photograph: Celia Spenard-Ko / @cicchetti.mtl
No Montreal neighborhood would be complete without more bars than you could shake a stick at. The offerings in little Italy are a varied bunch and you might opt for a classic Italian aperol and Venetian-style appetizers at Bar Cicchetti one night, a daring cocktail at the open-air bar Alexanderplatz one afternoon, or even a full weekend discovering the local craft beers at Harricana or Vices et Versa. These (and more) are among the best bars for mood and occasion, and in Little Italy, they're likely only a stone's throw from each other.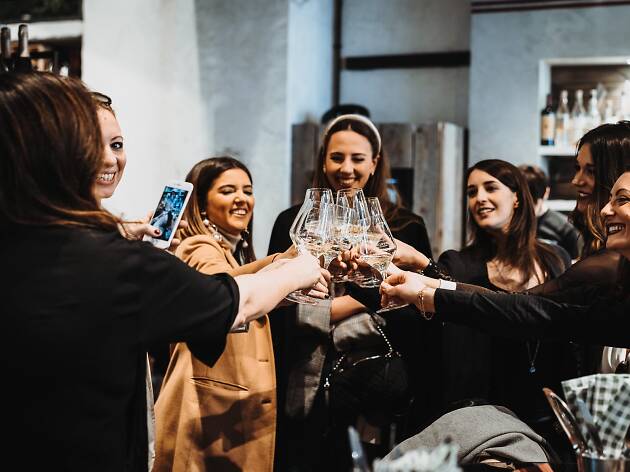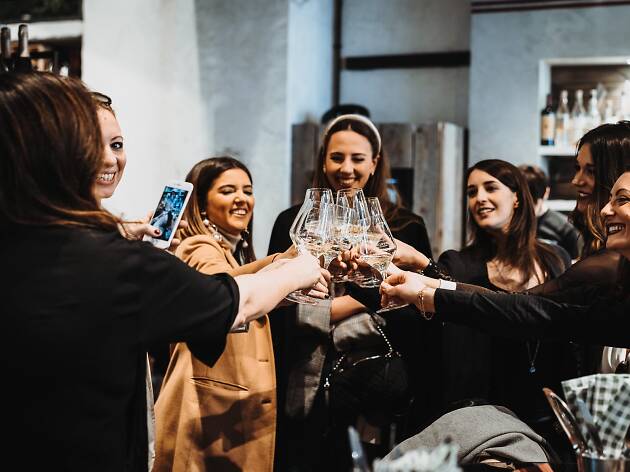 Photograph: Courtesy Signorvino
Wine has always played an important role in the lives of Montrealers and it's no small wonder that Little Italy has its fair share of the city's best wine bars. Cul-Sec and Signorvino are both private import houses where you can stop in for a glass and a bite to eat, or you can carry out a few fine vintages for a later date—remember, if you can't finish your bottle, it's not against the law to take it to go! There's also Mon Lapin on the other hand, a quaint new venture from the Joe Beef empire that pairs small, daily plates with hard-to-find natural wines.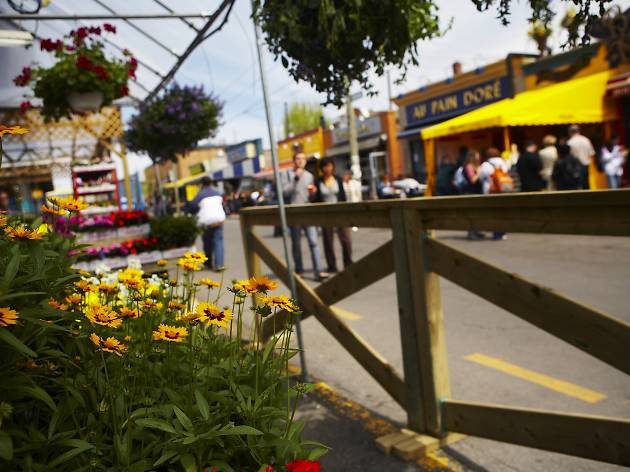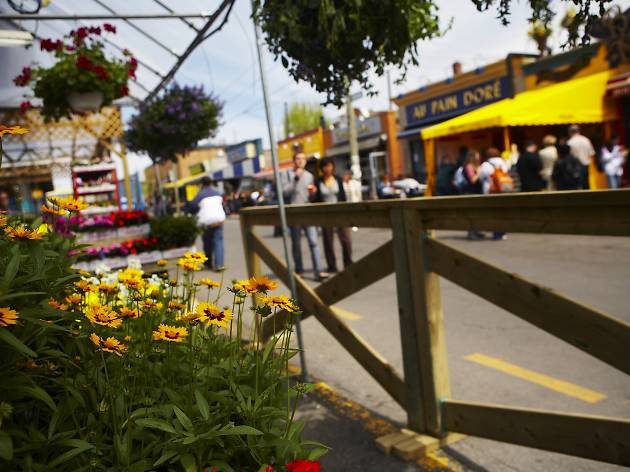 Photograph: Tourisme Montréal / Pierre-Luc Dufour
Montreal's Little Italy is awash in history and the neighborhood—in conjunction with the Jean-Talon Market and the Institut de tourisme et d'hôtellerie du Québec—has compiled a brand new audio guide comprised of interviews with local family business owners, providing an intimate and anecdotal look into the area's past. Presently, the guide is only available in French, but what better way than to brush up on la belle langue?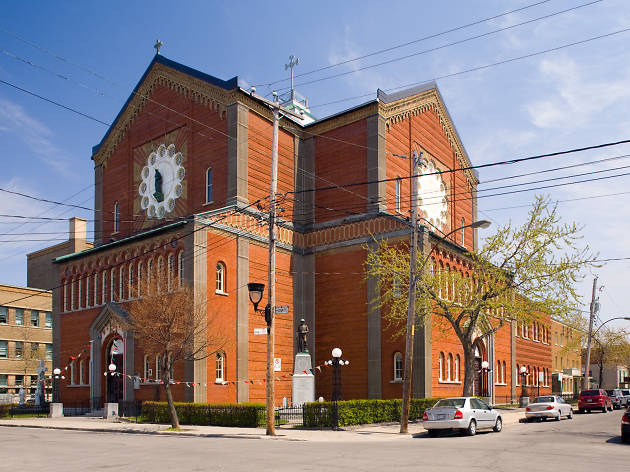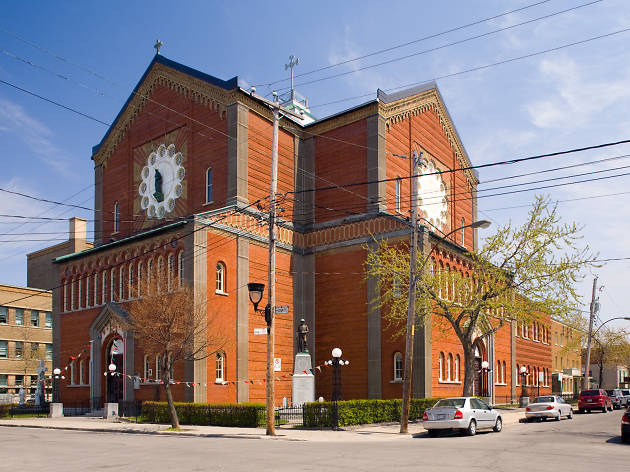 Photograph: Tourisme Montréal / Mario Melillo
Inaugurated in 1919, the imposing Romanesque Church of the Madonna Della Difesa is a bulwark of the community and a designated National Historic Site of Canada. The Little Italy church is particularly celebrated for its massive cupola, imposing brick facade and its breathtaking ceiling frescoes painted by Canadian artist Guido Nincheri, depicting moments like the signing of the Lateran accords in 1929 by Benito Mussolini.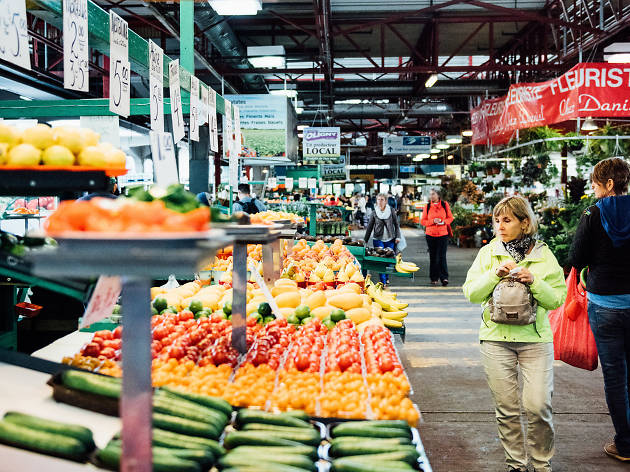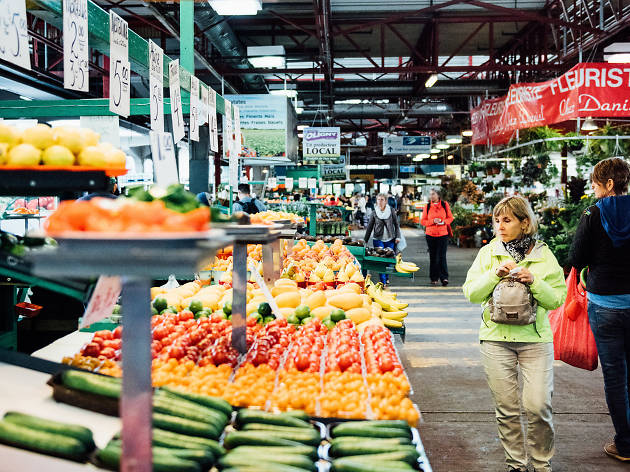 Photograph: Alison Slattery
10. Take yourself to the market
The heart of the city may be Place Ville-Marie, or perhaps Mont-Royal, but the Jean-Talon Market is Montreal's stomach. Open year round, the market really shines between May and October when the open-air arcades surrounding the central pavilion are filled with over 300 local farmers and their stalls. Furthermore, the businesses surrounding the market include fishmongers, cheese shops, bulk goods stores, butchers, bakeries, spice merchants and more. Every week of the summer is a great time to go when the seasonal produce shifts wildly.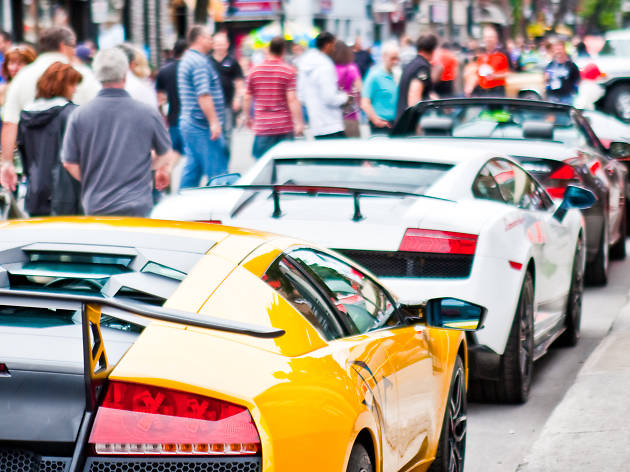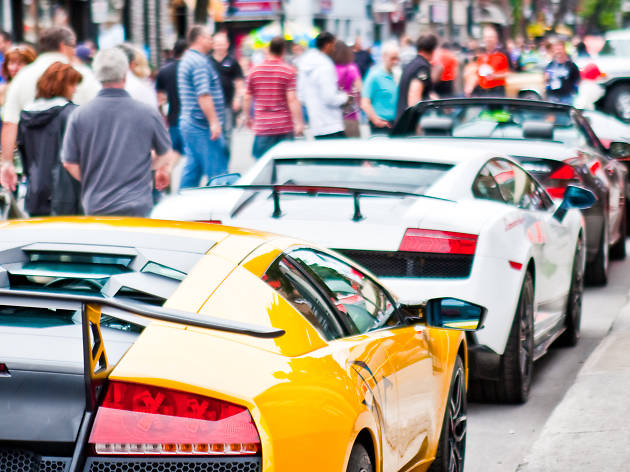 Photograph: SDC de la Petite Italie
One of the harbingers of summer in Montreal is undoubtedly the Vivere Grand Prix Festival, an exhibition of exotic Italian cars and a 1.2km gastronomic street festival running through the heart of Little Italy. The most recent incarnation of the festival has included a pedal-powered go-kart circuit, a giant foosball table, a 9-hole mini-putt course, an Italian brass band, dozens of speciality food and drink merchants and more than 40 exquisite examples of Italian automotive engineering. If that doesn't sound like a good time? Get out. Go home.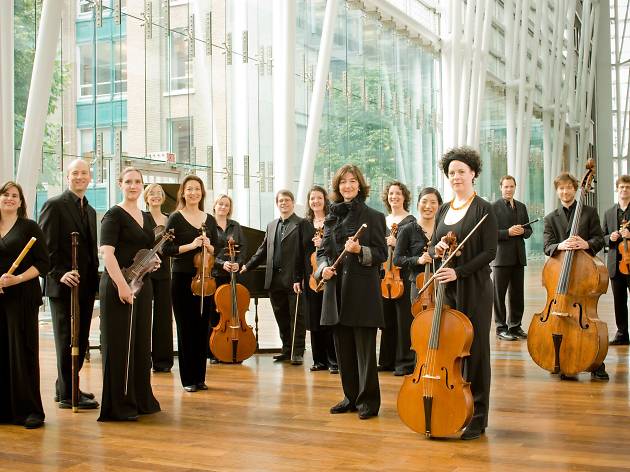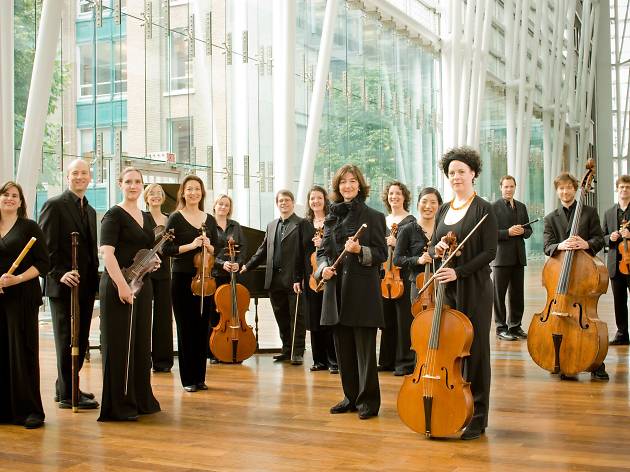 Photograph: Pierre Charbonneau / Arion Orchestre Baroque
12. If it isn't Baroque, don't fix it
Montreal's Baroque Musique Festival is a one-of-a-kind event based in Little Italy that began in 2003 and features concerts and conferences from local, national and international artists performing primarily Renaissance and Baroque music with authentic period instruments. Often for free and at interesting and often unlikely venues spanning Little Italy and the city at large, it's an event you can seldom find elsewhere in the city.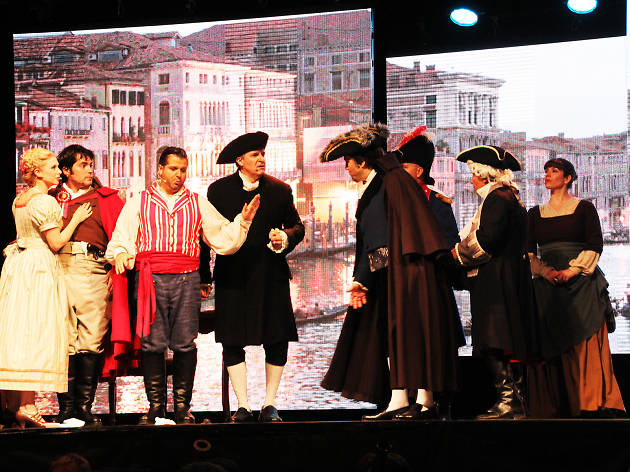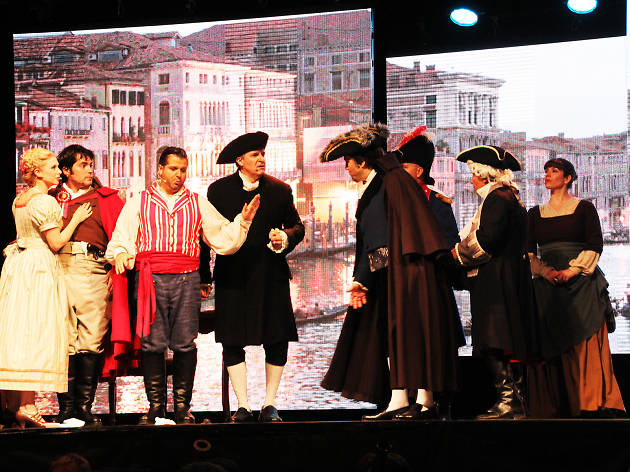 Photograph: Sara Barone
One of the best ways to experience all that Montreal's Little Italy has to offer is to visit during Italian Week, an event that has been showcasing the neighborhood's best for over 25 years. Taking place in the early August, the festival is famous for its open-air opera, fashion shows under the stars, musical concerts, pastry showcases, bocce competitions in the park, classic Italian cinema showings and more.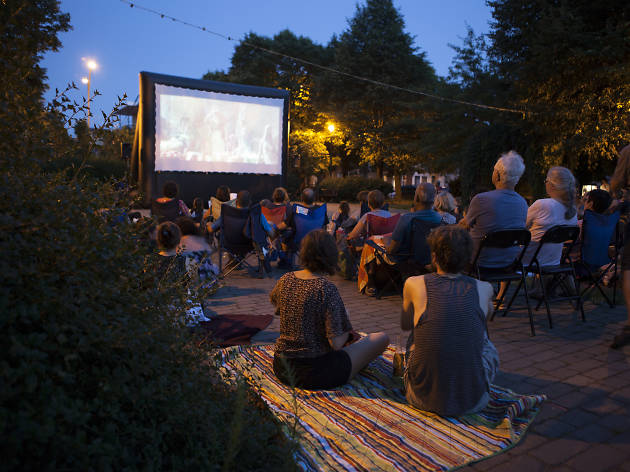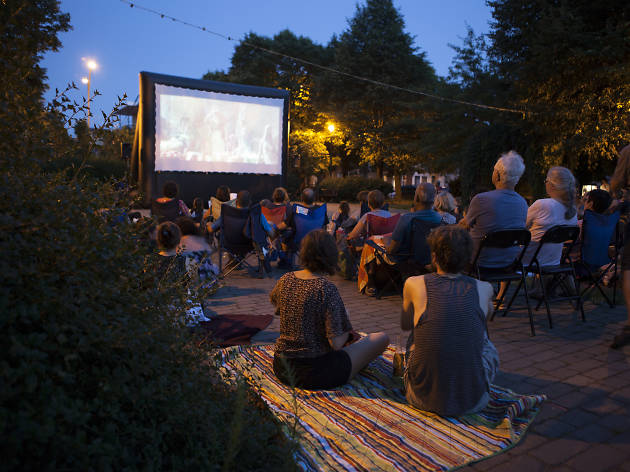 Photograph: SDC Petite-Italie / Marché Jean-Talon
What's better than watching an excellent Italian film in a cinema? Watching it in the park for free! A relatively new tradition, Cinéma Beaubien and Ciné-Parc Dante have been setting up shop in Little Italy's Park Dante for the last few years and, in conjunction with various institutions, festivals and partner cinemas, has been showing classic and contemporary Italian films on Wednesday nights in the late summer. Not just for cinephiles, curious amateurs and passers-by alike will love whatever's up on the silver screen.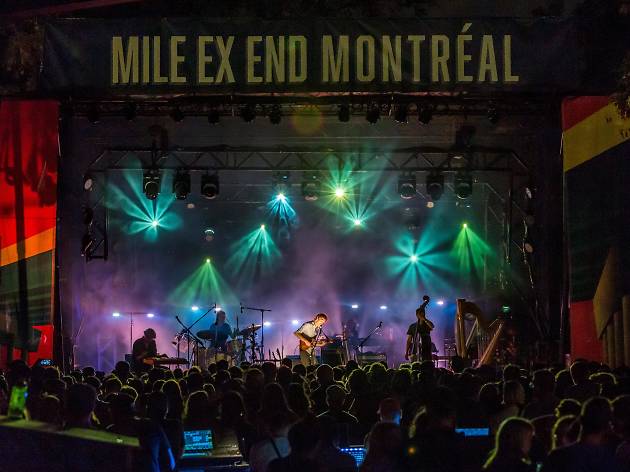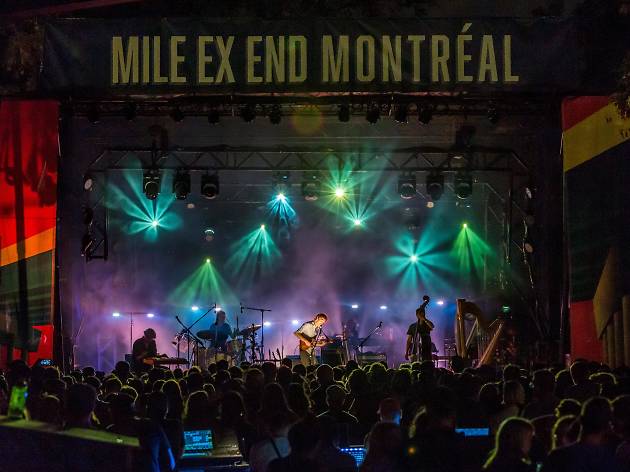 Photograph: Eva Blue
In a city already brimming with festivals, the upstart festival of Mile Ex End Festival has managed to make quite the splash. Set in early September, the festival lies right on the southern border of the Little Italy neighborhood and it all takes place under an underpass. Yep, an underpass; the unlikely formula seems to be working and previous bookings have included the likes of Cat Power, Godspeed You Black Emperor!, City and Colour, Patrick Watson and more.
Where to eat in Little Italy
One of Montreal's most vibrant neighbourhoods, Little Italy's restaurants are a combo of what's classic and classy.
Where to drink in Little Italy
The neighbourhood may be small, but the bars in Little Italy got it all, ranging from dive bars to wine bars.
More of the best things to do in Montreal
Here's your list of essentials for the best things to do in Montreal, from fantastic attractions to cultural powerhouses.