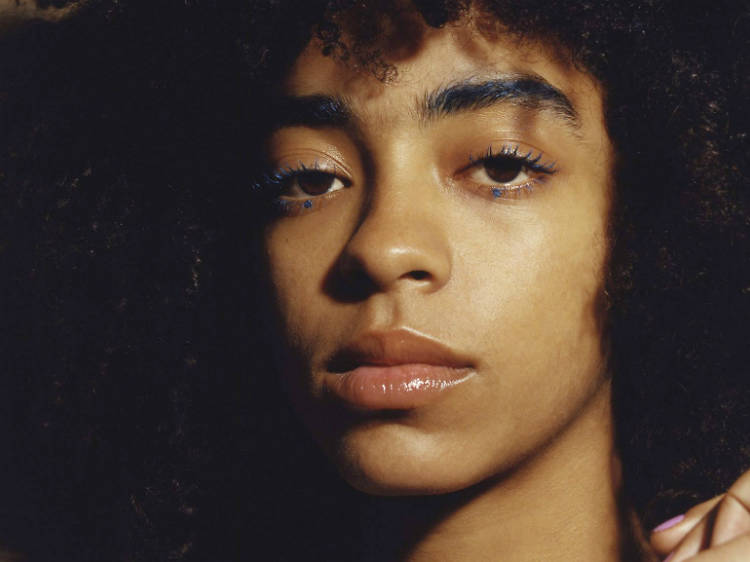 Kelsey who?
Meet Kelsey Lu McJunkins, or Kelsey Lu for short. She's an incredibly talented classically trained cellist and composer who's started making some pretty big waves, musically speaking.
We're talking Elgar, right?
Wrong. She may have studied cello at the North Carolina School of the Arts (not far from her home town of Charlotte), but she's played with hip hop crews and pace-setting indie artists like Blood Orange, Kelela and Chairlift, appeared on the ridiculously cool Young Turks show on NTS radio, and written her own shape-shifting songs – six of which have just seen the light of day on her debut EP, 'Church'.
'Church'? She must be kind of Goddy.
On the contrary. Although she was raised a Jehovah's Witness, Lu swapped religion for music after her older sister was 'disfellowshipped' (expelled from the church). That EP title refers to the Roman Catholic Church of Holy Family in Williamsburg where she recorded it, capturing a live solo performance: just her, her cello and a loop pedal.
Wow. So what does she sound like?
Dreamy. Six tracks become a seamless tapestry of eerily pretty sound, with Lu's voice pirouetting across octaves as she extracts beautiful and unconventional noises from her instrument. It's a faithful version of her hypnotic live set, minus the self-deprecating comments and occasional political interjections.
Don't tell me – she's a Brexiteer.
Nope, an outspoken Black Lives Matter activist and Bernie Sanders supporter. She's also appeared in a lingerie campaign that celebrated imperfections such as scarring and body hair. In fact, for a cellist, Kelsey Lu has an awful lot of strings to her bow.

By James Manning