Behind-the-scenes tours in NYC
Get the inside story on these local landmarks.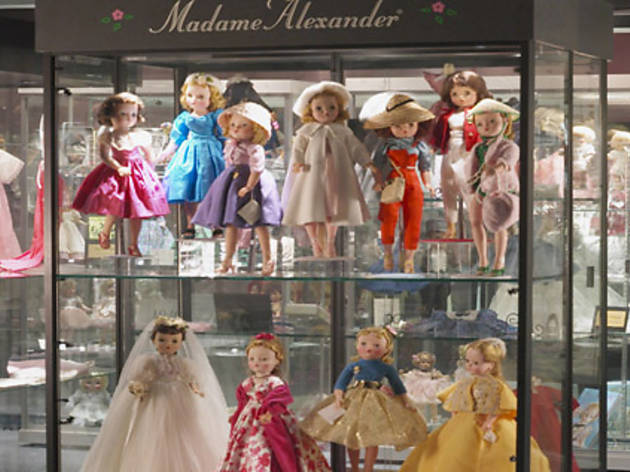 1/7
Madam Alexander warehouse and company store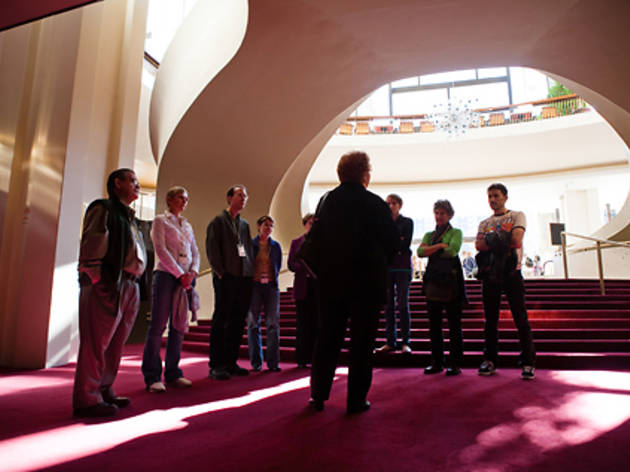 2/7
Metropolitan Opera House backstage tour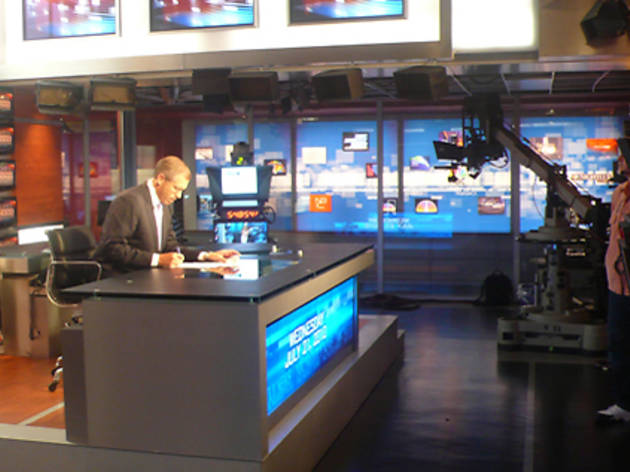 3/7
Nightly News Studio NBC Tour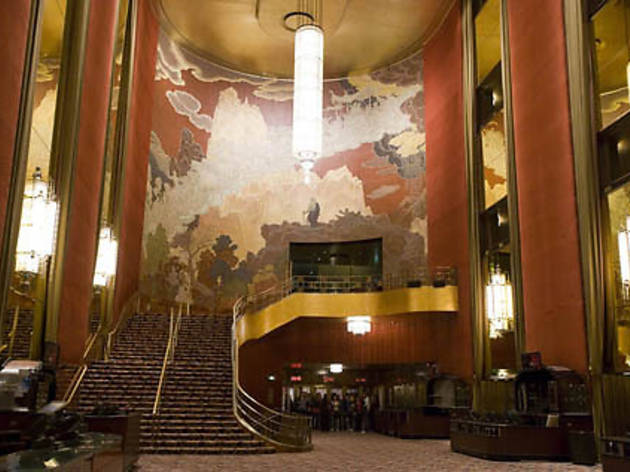 4/7
The Radio City Stage Door Tour at Radio City Music Hall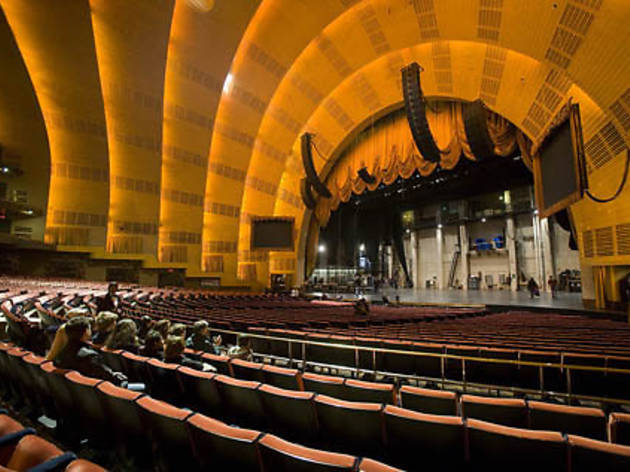 5/7
The Radio City Stage Door Tour at Radio City Music Hall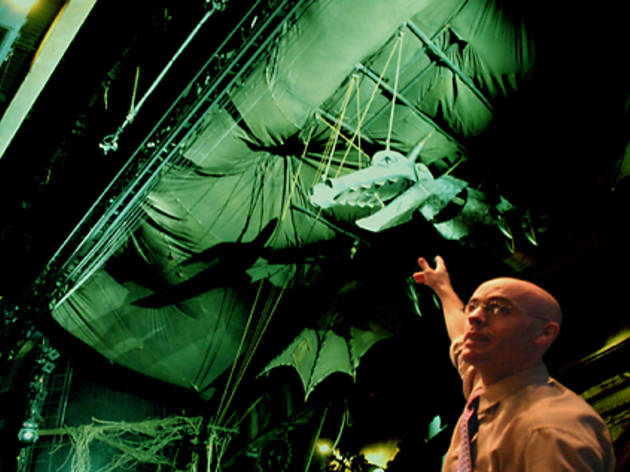 6/7
Behind the Emerald Curtain at Wicked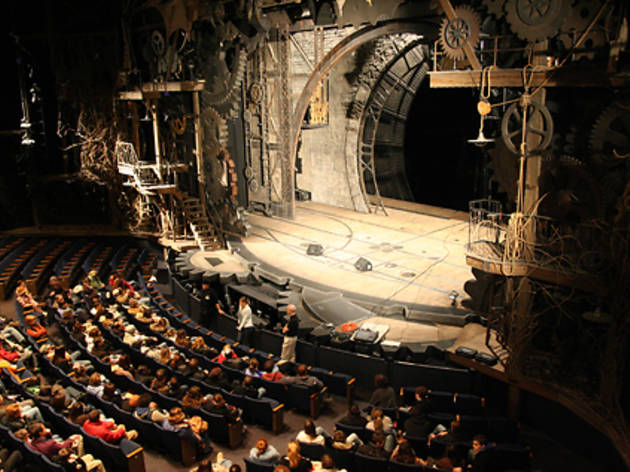 7/7
Behind the Emerald Curtain at Wicked
On October 9 and 10, curious New Yorkers of all ages will be lining up to get a normally off-limits look at places like the Chrysler Building and artist Tom Otterness's studio during Open House New York (ohny.org). But don't confine your touring adventures to this one fall weekend—there are plenty of other behind-the-scenes sights to take in all year long.
Behind the Emerald Curtain of
Gershwin Theater, 222 W 51st St between Broadway and Eighth Ave (emeraldcurtain.com). Saturdays at 10am. $30. Ages 8 and up.
The gist: During the 90-minute tour, young fans can ogle costumes originally worn by Kristen Chenowith and Idina Menzel and watch a "making-of" video in the theater. Unfortunately, kids don't get to ride on Elphaba's broomstick, but they do get to hear what it's like.
Who will love it:Glee fans and theater-obsessed tweens and teens. They'll hear dishy backstage tales from one of the musical's ensemble members.
Madame Alexander Doll Factory
615 W 131st St at Broadway (212-283-5900, madamealexander.com). Mon--Fri 9:30am--4:15pm. Free. All ages.
The gist: Free tours of the 87-year-old doll factory include a walk through the showroom and museum, a film about the history of the company and, of course, a stop at the gift shop, where dolls start at $10. Make a reservation to view the doll hospital and the design area ($8, children ages 3--12 $4).
Who will love it: Girly girls, from toddlers to grandmas. They'll see hundreds of pieces, including such favorites as Angelina Ballerina, Eloise and dolls draped in Jason Wu couture (the designer of the gown Michelle Obama wore to the Inaugural Ball).
Metropolitan Opera House
Lincoln Center, Columbus Ave at 65th St (212-769-7028, metguild.org). Mon--Fri 3:30pm; Sun 10:30am and 1:30pm. $16, children and full-time students under age 29 $10. Ages 7 and up.
The gist: Held during opera season (October to May), the 90-minute tour begins in the grand lobby of the Met and moves through the design and carpentry shops and rehearsal rooms and, finally, on to the grand stage itself.
Who will love it: Divas-in-the-making and musically inclined youngsters. Both will be wowed by the elaborate sets, costumes and wigs stashed backstage at the Opera House—even if they originally thought Wagner's Ring Cycle had something to do with Hobbits.
NBC Tour
NBC Experience Store, 30 Rockefeller Plaza between 49th and 50th Sts (nbc.com/tickets). Mon--Thu 8:30am--5:30pm; Fri, Sat 8:30am--6:30pm; Sun 8:30am--4:30pm. $19.25, children 6--12 $16.25. Ages 6 and up.
The gist: After watching a Matt Lauer-- and Meredith Viera--hosted video about the peacock network's history, NBC pages (no, not Kenneth) escort guests to some of the studio's most famous sets. Faves include those of NBC Nightly News with Brian Williams and Saturday Night Live.
Who will love it: TV-loving tots (and their parents) and newsroom wanna-bes. At the end of the tour, visitors get to partake in a fake newscast—volunteers read the day's biggest headlines and the weather report while watching themselves "broadcast" on the small screen.
Radio City Music Hall Stage Door Tour
Radio City Music Hall, Sixth Ave between 50th and 51st Sts (radiocity.com). Daily 11am--3pm. $18.50, children 2--12 $10. All ages.
The gist: Families learn the history of the Art Deco masterpiece's lobby murals and the makeup chairs in the ladies' powder room. Exploring the hydraulic system below the stage is a highlight of the tour, as is visiting the digs of original producer "Roxy" Rothafel, now a green room.
Who will love it: Kids who are into dance, ornate buildings or New York City history. Before heading out, little ones can have their picture taken with a real-live Rockette. Don't forget to bring your camera!