"Curious George: Let's Get Curious!"
Young Curious George fans get up to monkey business at a new CMOM exhibit.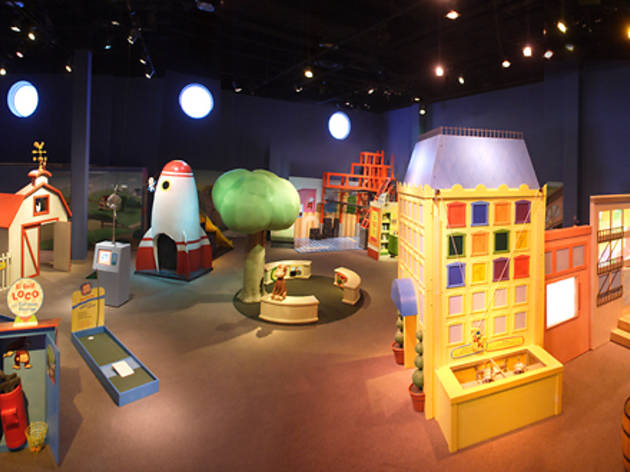 1/5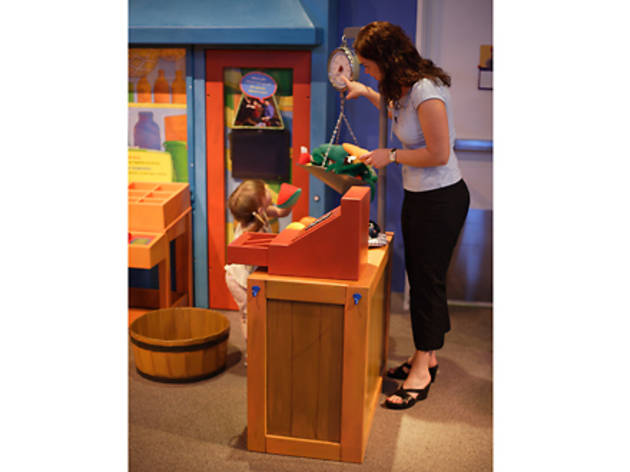 2/5
3/5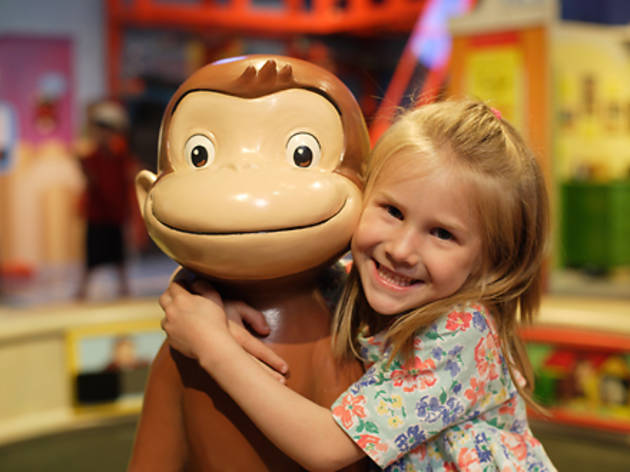 4/5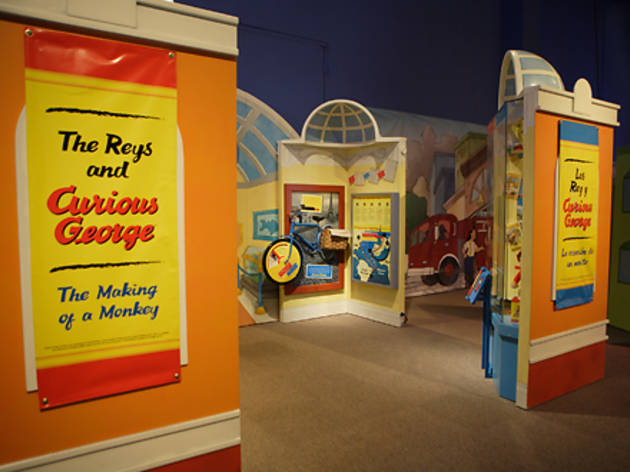 5/5
Curious George has been getting into trouble—and captivating children—for more than 70 years. Now fans of the mischievous monkey can explore the neighborhood where he lives with the Man in the Yellow Hat in , a new exhibit opening on June 11 at the Children's Museum of Manhattan. Moms and dads will love introducing their kids to the interactive math, science and engineering-based adventures—and kids will be having too much fun to notice that their parents are sneaking in some summer learning. Here's what not to miss before the traveling exhibit moves on at the end of September:
Case of Curious Objects
Get your curious juices flowing by identifying some rather unusual items. Parents will revel in nostalgia explaining what a record player, rotary telephone and Polaroid camera used to do, while kids answer riddles scattered throughout the case.
Apartment Building
Operate wheels to move George from window to window on pulleys; climb the fire escape and play with color, light and shadow; and meet all the characters in George's world. In the pretend building's lobby, kids can also find out what's hidden in the mailboxes.
Farm
Take a vacation to the country, where kids can use wind machines to activate whirligigs, windsocks and wind chimes. Young visitors construct pinwheels and other crafts at the art tables inside.
Mini Golf
Children maneuver their ball over a water hazard, a moving bridge and turntables in search of a hole-in-one in this physics experiment cleverly disguised as a three-hole putting green.
Sidewalk Produce Stand
Play customer or salesperson at this fruit and vegetable stand and explore shapes, sorting, weighing and counting with the produce. The cash register is even filled with George's money.
Construction Site
Little ones design a building in the construction trailer, then load building blocks and crank a conveyer belt to get them moving. A secret trap door sends the blocks tumbling back to the beginning.
Space Rocket
Climb into the rocket George took on his space adventure and take a picture from the control station before sliding back to Earth.
"Curious George: Let's Get Curious" is on view June 11 to Sept 24 at the Children's Museum of Manhattan (212-721-1223, cmom.org).