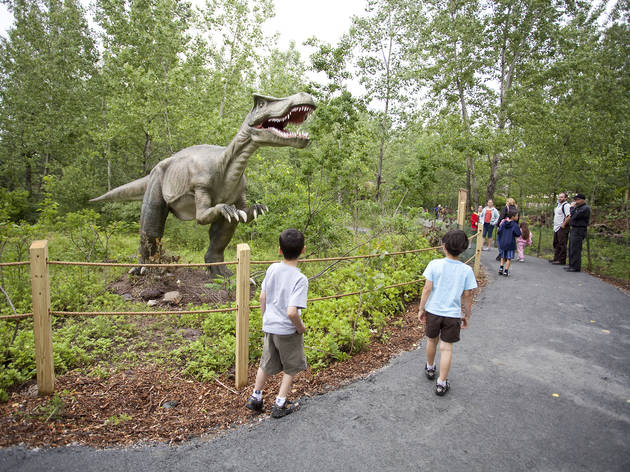 1/30
Photograph: Virginia Rollison
Field Station: Dinosaurs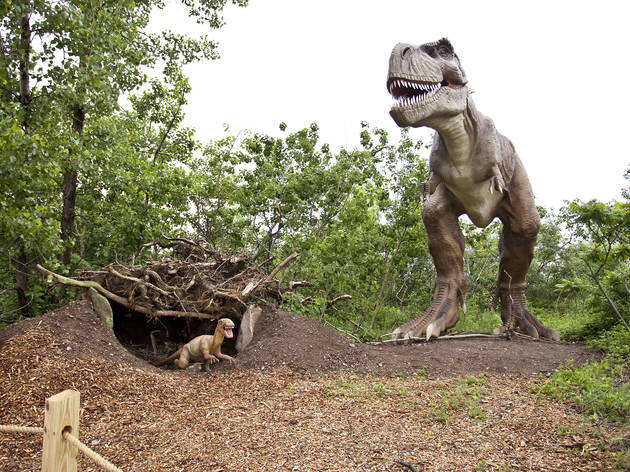 2/30
Photograph: Virginia Rollison
Field Station: Dinosaurs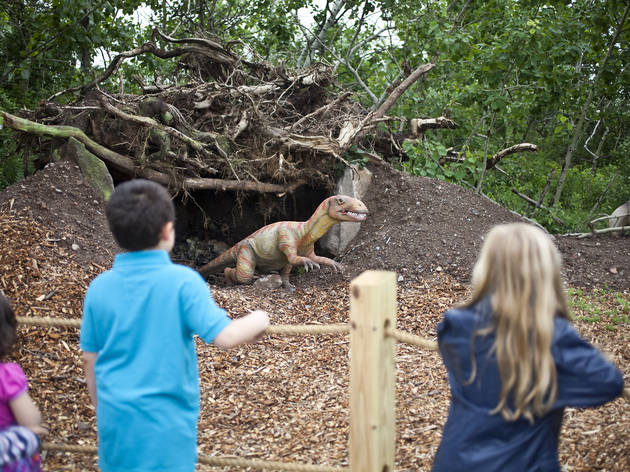 3/30
Photograph: Virginia Rollison
Field Station: Dinosaurs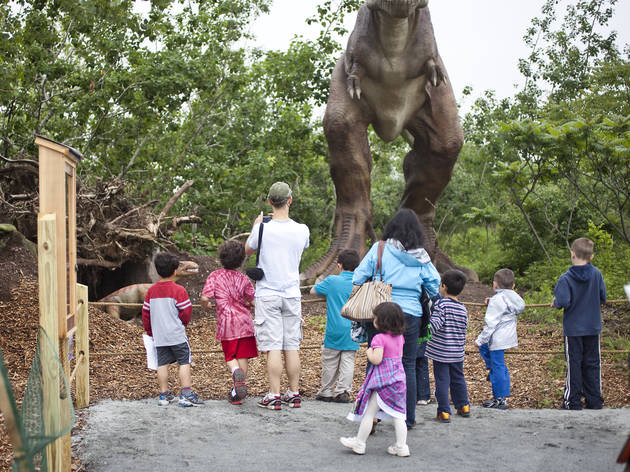 4/30
Photograph: Virginia Rollison
Field Station: Dinosaurs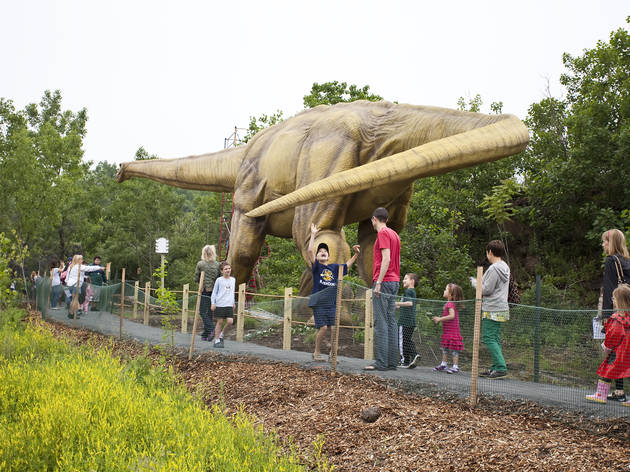 5/30
Photograph: Virginia Rollison
Field Station: Dinosaurs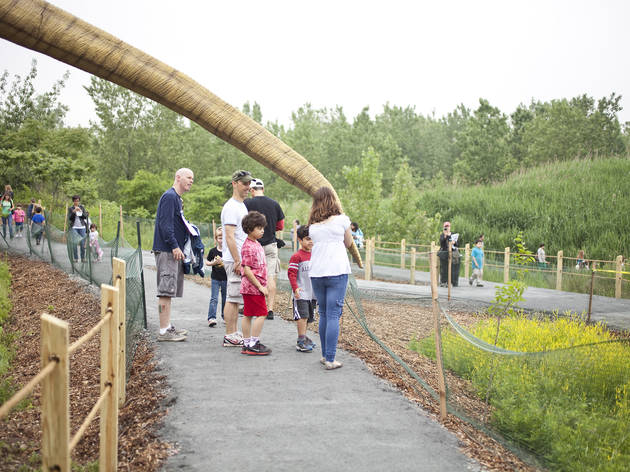 6/30
Photograph: Virginia Rollison
Field Station: Dinosaurs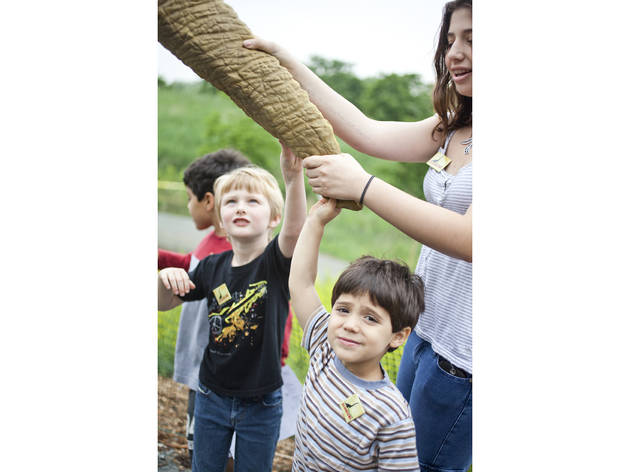 7/30
Photograph: Virginia Rollison
Field Station: Dinosaurs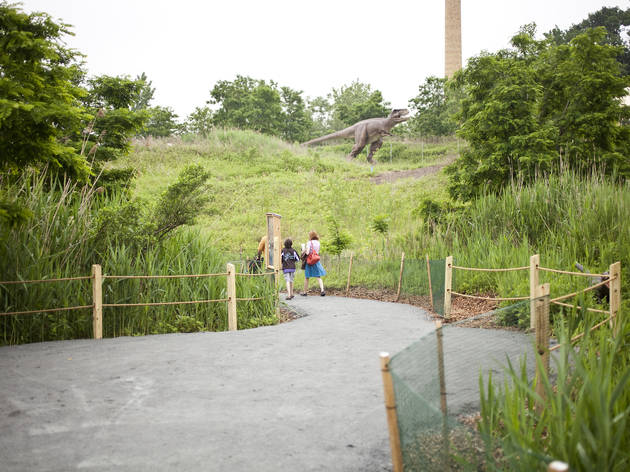 8/30
Photograph: Virginia Rollison
Field Station: Dinosaurs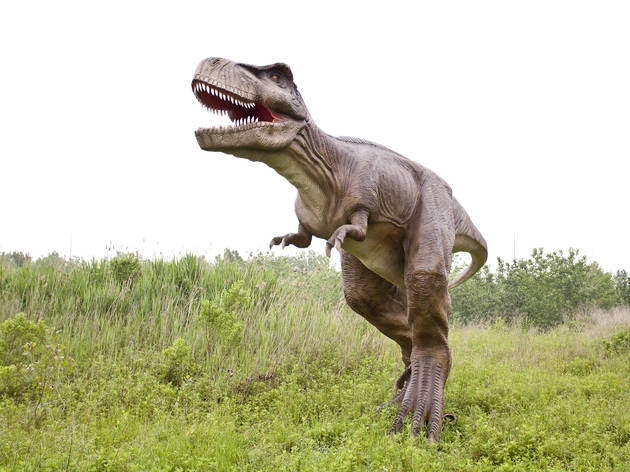 9/30
Photograph: Virginia Rollison
Field Station: Dinosaurs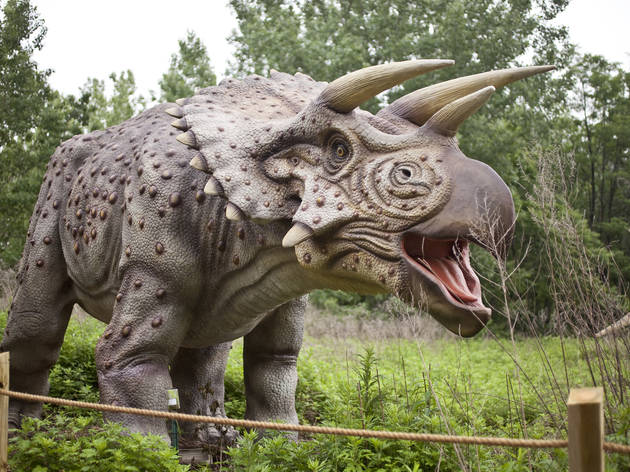 10/30
Photograph: Virginia Rollison
Field Station: Dinosaurs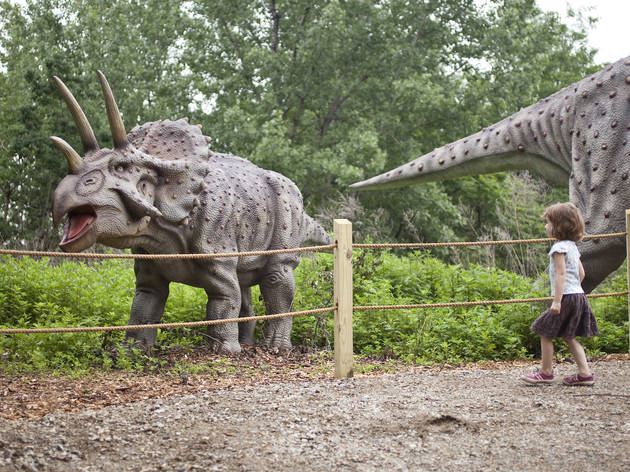 11/30
Photograph: Virginia Rollison
Field Station: Dinosaurs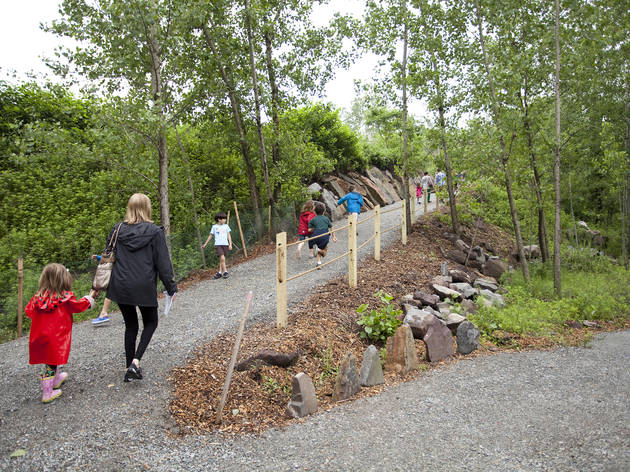 12/30
Photograph: Virginia Rollison
Field Station: Dinosaurs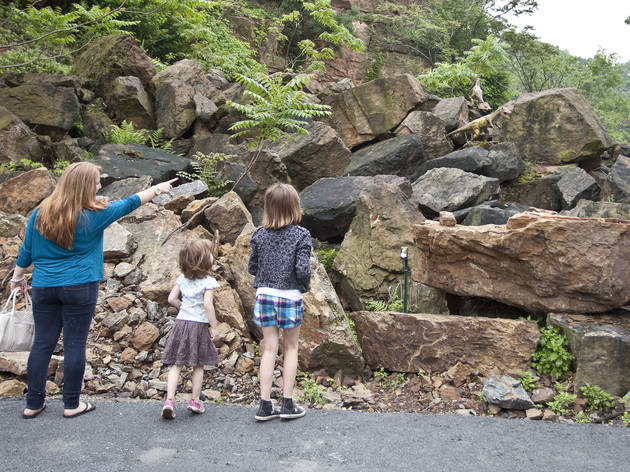 13/30
Photograph: Virginia Rollison
Field Station: Dinosaurs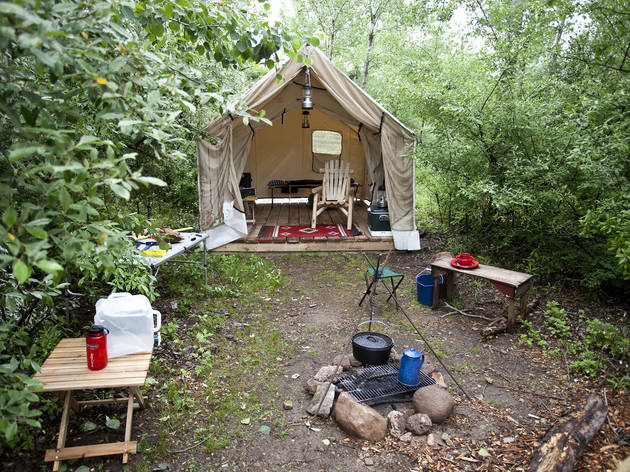 14/30
Photograph: Virginia Rollison
Field Station: Dinosaurs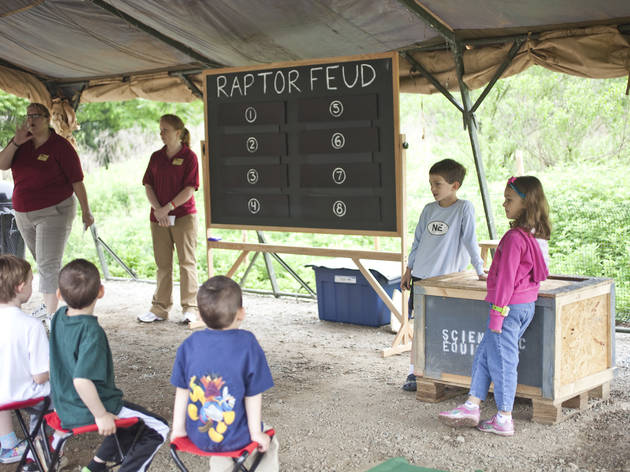 15/30
Photograph: Virginia Rollison
Field Station: Dinosaurs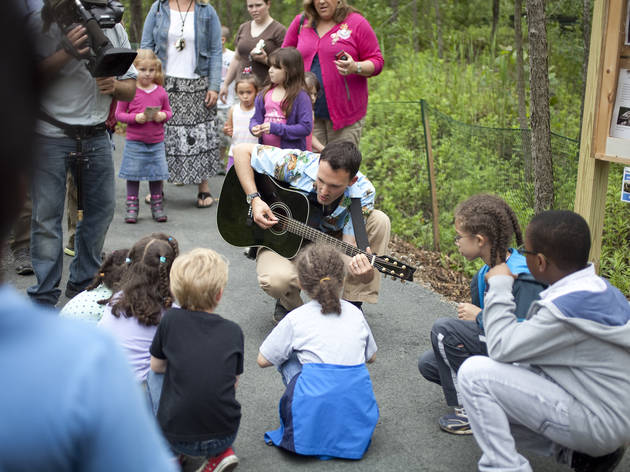 16/30
Photograph: Virginia Rollison
Field Station: Dinosaurs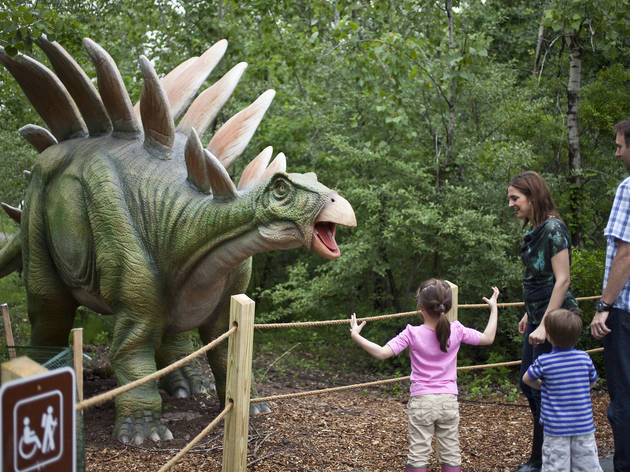 17/30
Photograph: Virginia Rollison
Field Station: Dinosaurs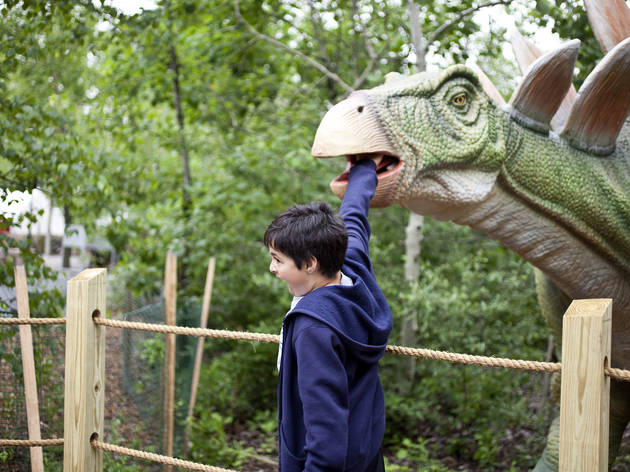 18/30
Photograph: Virginia Rollison
Field Station: Dinosaurs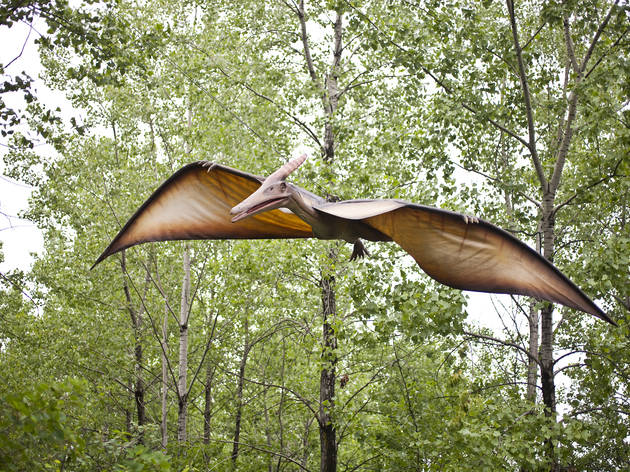 19/30
Photograph: Virginia Rollison
Field Station: Dinosaurs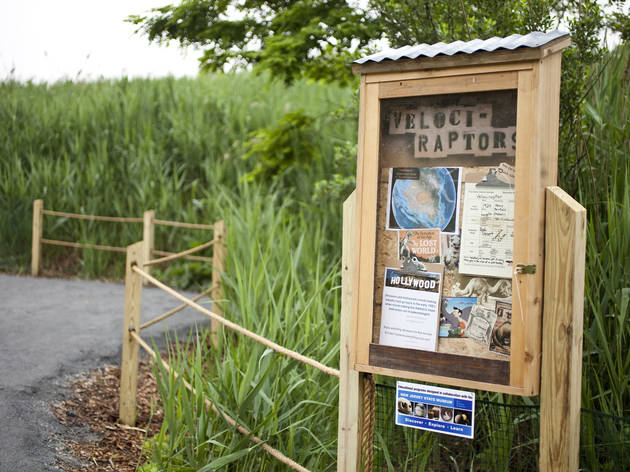 20/30
Photograph: Virginia Rollison
Field Station: Dinosaurs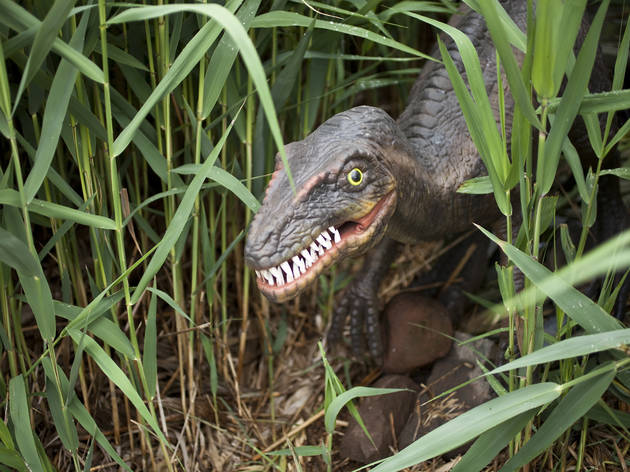 21/30
Photograph: Virginia Rollison
Field Station: Dinosaurs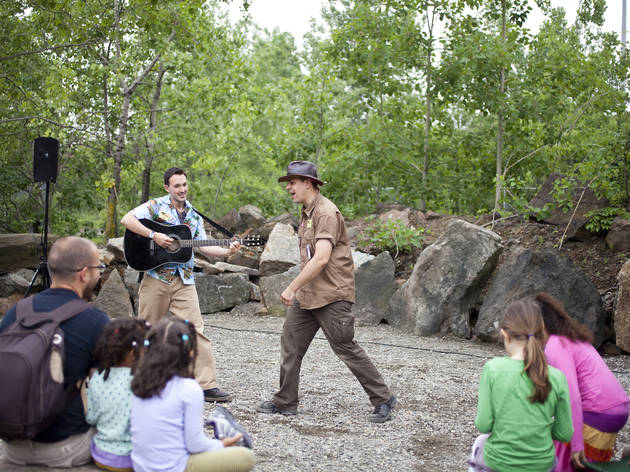 22/30
Photograph: Virginia Rollison
Field Station: Dinosaurs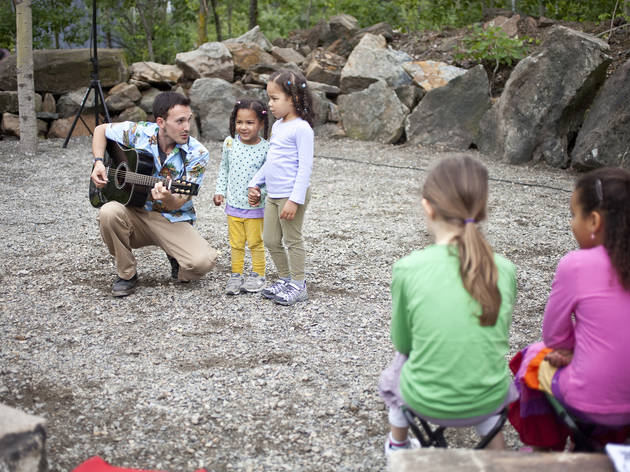 23/30
Photograph: Virginia Rollison
Field Station: Dinosaurs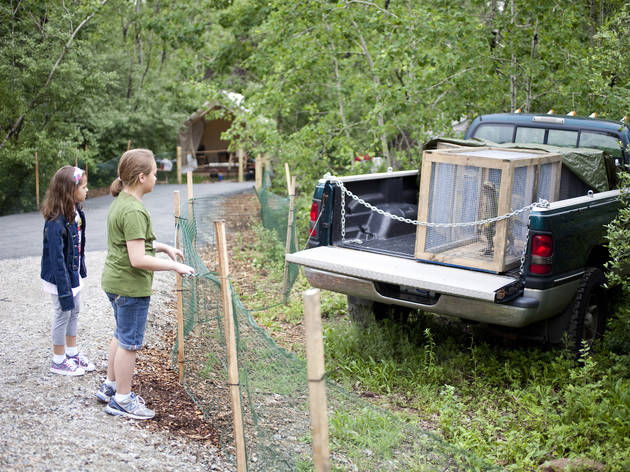 24/30
Photograph: Virginia Rollison
Field Station: Dinosaurs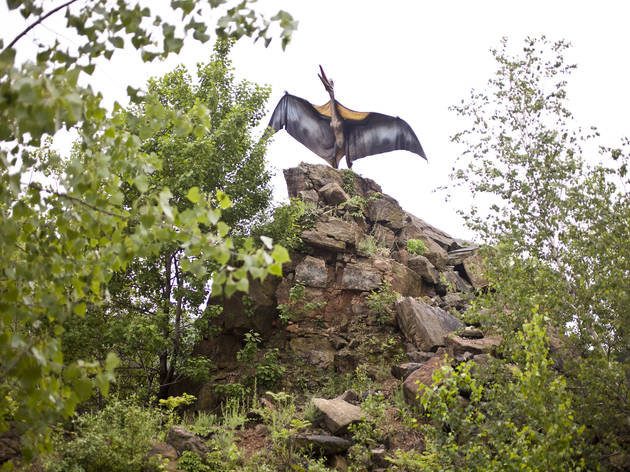 25/30
Photograph: Virginia Rollison
Field Station: Dinosaurs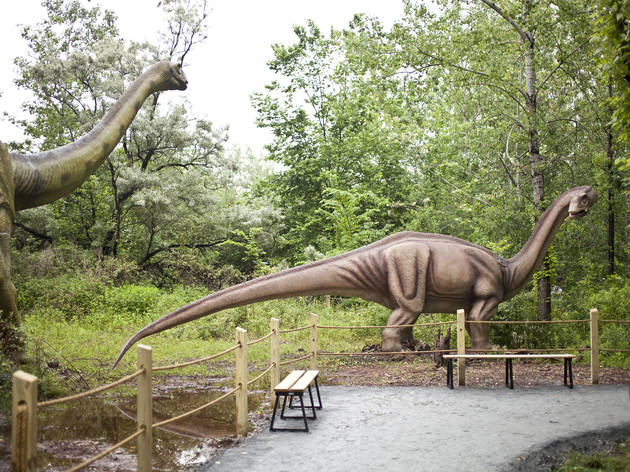 26/30
Photograph: Virginia Rollison
Field Station: Dinosaurs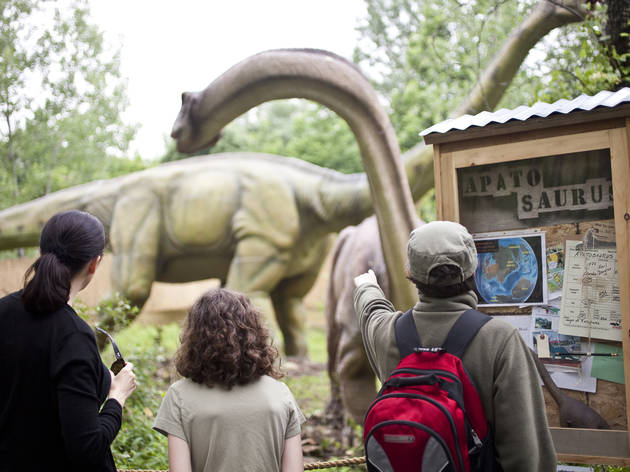 27/30
Photograph: Virginia Rollison
Field Station: Dinosaurs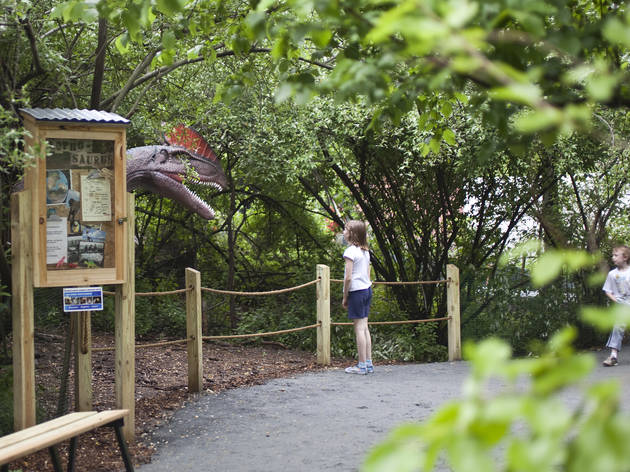 28/30
Photograph: Virginia Rollison
Field Station: Dinosaurs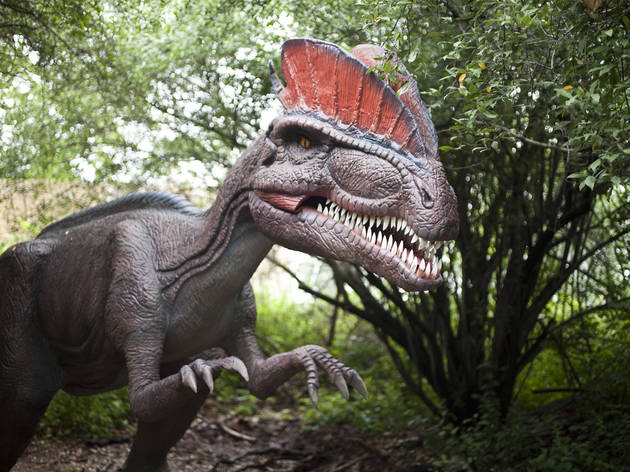 29/30
Photograph: Virginia Rollison
Field Station: Dinosaurs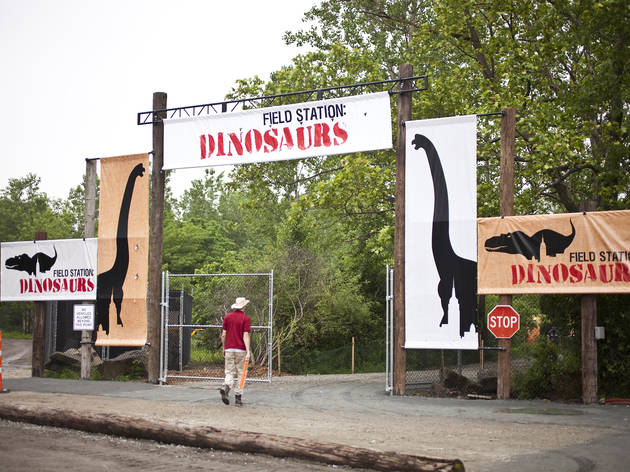 30/30
Photograph: Virginia Rollison
Field Station: Dinosaurs
Kids can pretend to be prehistoric explorers in Field Station Dinosaurs' new location. The theme park features life-sized dinosaurs built with sensors and facial-recognition technology that makes them move as visitors draw near; the whole family will tramp alongside animatronic dinosaurs including an Argentinosaurus and Parasaurolophus! Daring little ones will get a thrill from hearing a 15 foot tall T-Rex roar in response to their excited shouts, plus there are fun activities for the smaller set, too. Ages 3 to 11.
Venue name:
Field Station: Dinosaurs
Contact:
Address:
Overpeck Park
40 Fort Lee Road
Leonia
07605

Price:
$15 day pass if purchased on or before June 30, 2016. Starting July 1, day pass $17.50, Explorer's Pass $22.50, Commander's Pass $42.50, season pass $60; see website for additional pricing.
Super Stars of Science

Field Station: Dinosaurs is taking full advantage of summer, and little paleontologists will reap the benefits. The weekly Saturday program, Super Stars of Science, will introduce visitors to a new guest each week. The schedule is listed below. All ages.  July...

Saturday July 21 2018 - Saturday August 25 2018