Mother's Day 2012 events for New York City families
Make this Mother's Day a memorable one with our list of family-friendly activities.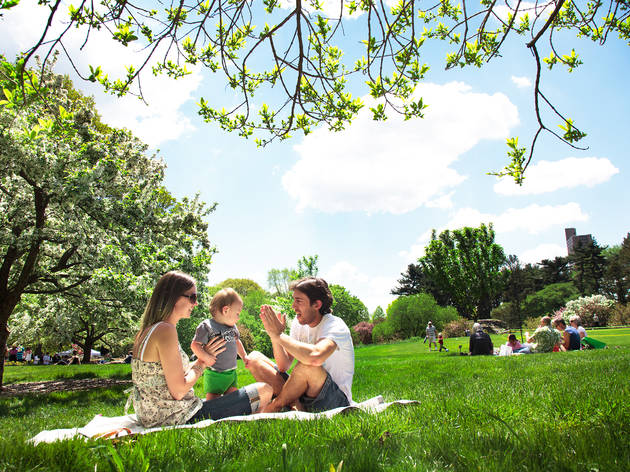 1/7
Photograph: Talisman Brolin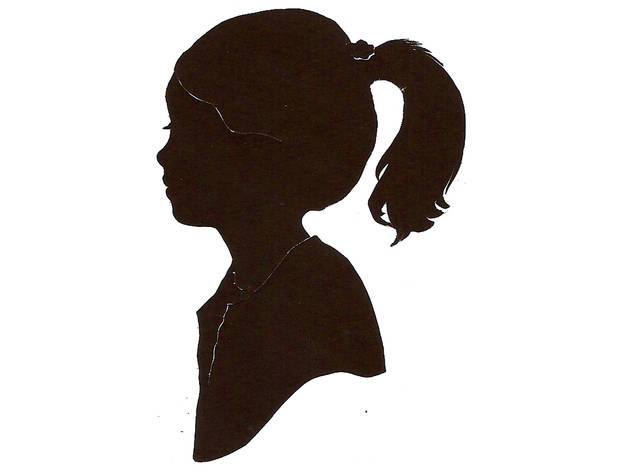 2/7
Silhouettes at Arts Cetera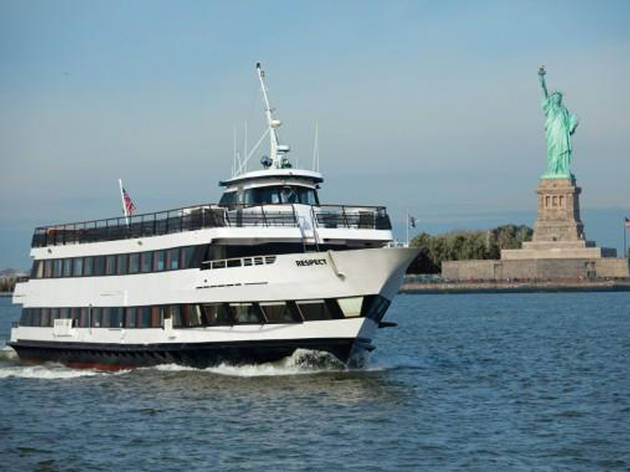 3/7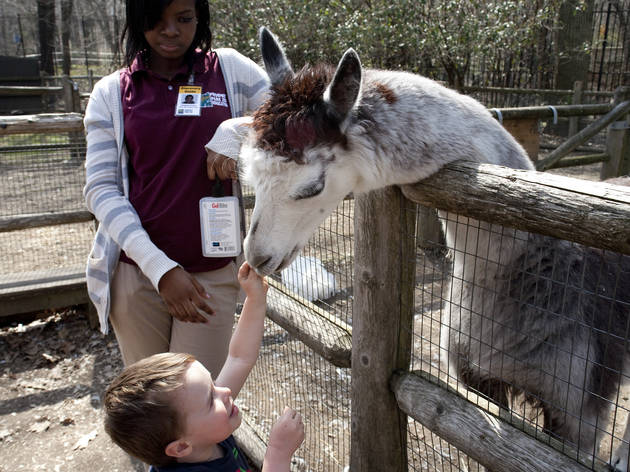 4/7
Photograph: Jolie Ruben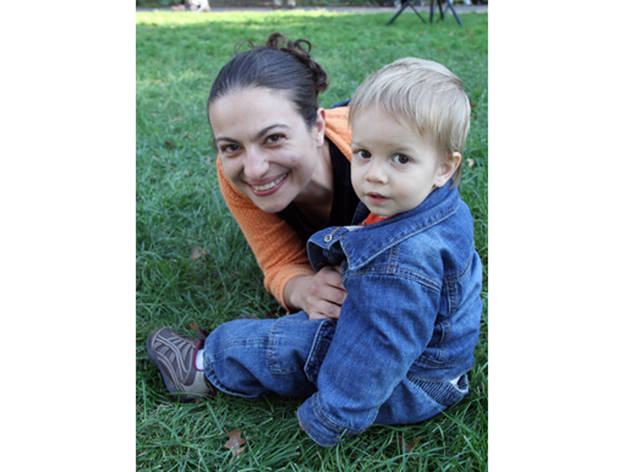 5/7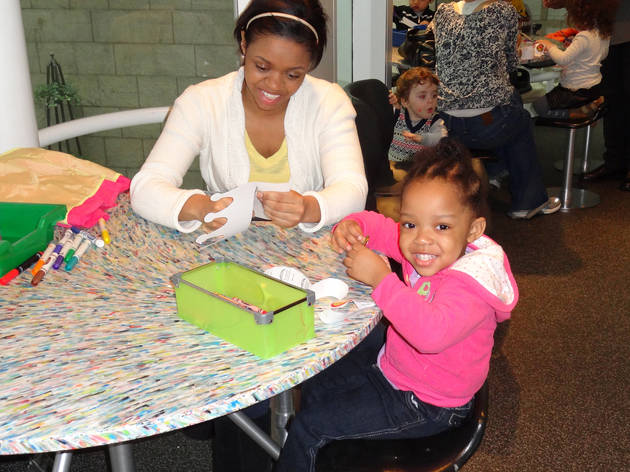 6/7
Family Workshop at Sony Wonder Technology Lab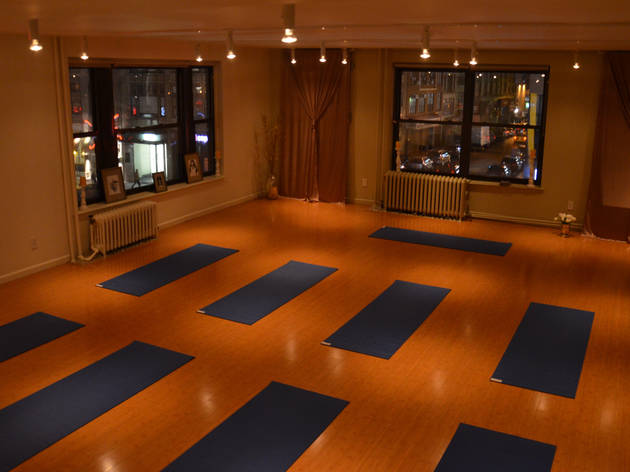 7/7
No Mother's Day gifts are better than the company of one's family—or those hand-spun by the kids. That's why we've rounded up a host of Mother's Day events around town on or near Sunday, May 13, that let moms spend quality time with their family and, in some cases, even give the kids a chance to create something for that special someone the day honors.
Family Art Project: Sachets and Floral Fantasy for Mom
This art workshop is all about creating homemade gifts for mom. (Mother's Day is, after all, just a week away.) Kids make unique floral gifts, such as paper flowers or fragrance satchels filled with lavender, and decorate them with buds and other natural materials. Sat May 5, Sun May 6 10am--1pm. Wave Hill. Free. All ages.
Learn to Cook A Mother's Day Dinner for Kids and Dads
Debbie Koening, author of Parents Needs to Eat Too, teaches dads and kids how to cook the perfect three-course meal for Mom on her special day. Participants will learn how to make gazpacho with honeydew, linguine with pecorino, and rich chocolate Amazon cake. A signed copy of Parents Need to Eat Too is included in the admission price. Sat May 5 at 2pm. Caribou Baby, 272 Driggs Ave between Eckford and Leonard Sts, Greenpoint, Brooklyn (347-460-2229, cariboubaby.com). One class (kids included) $35. All ages.
Mother's Day Silhouette Event with Andrea Peitsch
Silhouette artist Andrea Peitsch will be on-site at ArtsCetera Studio to create multigenerational silhouette portraits for Mother's Day. Reservations are recommended. Sat May 5 3--6pm, Sun May 6 9am--5pm. ArtsCetera. $35 and up for a single portrait. All ages.
Mother's Day Craft Lesson
Kids design their own mug for Mom by coloring and drawing in a coloring book--style picture on a slip of paper to be inserted inside the mug's plastic exterior. To reserve a spot, register at the store or at bitzkidsnyc.com. Thu May 10 at 4pm. Bit'Z Kids. Free. Ages 2 to 8.
Family Workshop: Mother's Day Spa Surprise
Save Mom a trip to the spa by surprising her with a set of homemade, sweetly scented bath products. Reserve your child's spot ahead of time starting the Monday of the week of the program. Thu May 10, Sat May 12 noon--1pm. Sony Wonder Technology Lab. $5. Ages 6 and under.
Yoga With Mommy
Spend Mother's Day stretching it out in a yoga class designed especially for moms and babies. A light breakfast will be served after. Sat May 12 9:45--10:30am. Swanand Yoga, 171 W 29th St between Sixth and Seventh Aves, third floor (212-502-4181, swanandyoga.com). Subway: 1, 2, 3 to 34th St--Herald Sq. $35 per mother-child pair. Ages newborn to six months.
Let's Make "Mum" Cupcakes
Moms and kids can whip up cupcakes, learn easy decorating techniques and then enjoy the fruits of their labor. Sat May 12 at 10:15am, Sun May 13 at 10:15am, 11:30am. Taste Buds Kitchen. $20 per person. Ages 2 to 8.
Mother's Day Card Workshop
Kids craft architecture-themed greetings to present to their mamas on the big day. To register, e-mail education@skyscraper.org or call 212-945-6324. Sat May 12 10:30--11:45am. The Skyscraper Museum. $5. All ages.
Bayou n' Brooklyn Music Festival
Make it a multicultural Mother's Day weekend at the Second Annual Bayou n' Brooklyn Music Festival, featuring Cajun Zydeco tunes from a host of Louisiana-based musicians, fiddle workshops, jam sessions and concerts. On the festival's third day (a.k.a. Mom's Day itself, and the only festival day with kid-specific activities), join the Offshore Aces for a family dance session, then stick around to listen to "Un-Written Stories," about Louisiana music and culture. Last year the weekend sold out, so be sure to grab your tickets in a timely fashion. Fri May 11 at 5pm, Sat May 12 noon--10pm, Sun May 13 11am--9pm. Jalopy Theatre and Music School. $15 per day, children under 12 free. All ages.
Mother's Day Weaving Workshop
Artistic moms and kids can try their hands at weaving in this fun and educational mommy and me workshop. Moms and kids will spend the afternoon getting hands-on with a tutorial of fused weaving techniques. Interested weavers should be sure to RSVP before May 7th for this event. Sat May 12 noon--3pm. Weaving Hand Studio. $65, $15 material fee per person. Ages 3 to 7.
Mother's Day Weekend Garden Party
Take Mom to the mother of all Mother's Day locales: the New York Botanical Garden. Families can pose for pictures taken by professional photographers, fly a kite, play badminton, enjoy ragtime music and try their hand at watercolor painting. (Little ones can also craft a special card just for Mom.) When hunger sets in, they can enjoy a picnic on Daffodil Hill with treats from various food trucks. On Sunday, the Bronx Arts Ensemble Family Concert puts on an interactive performance of the classic Beauty and the Beast (1, 3pm). Sat May 12, Sun May 13 noon--5pm. New York Botanical Garden. $20, children ages 2--12 $8, children under 2 free; food costs extra. All ages.
Family Workshop: Mother's Day Flower Fun
Pay tribute to one of the coolest moms out there: Mother Nature. Learn about how plants grow and design your own planter to take home. Sat May 12 2--3pm. Sony Wonder Technology Lab. $5. Ages 6 and under.
Michael Hearst CD Release Show
Join singer-songwriter Michael Hearst in celebration of his new record, Songs for Unusual Creatures, which celebrates some rather bizarre animals (like the beloved aye-aye and the elephant shrew). Showcasing a variety of just-as-bizarre instruments, Hearst's five-piece band shows off such obscurities as the claviola, daxophone and stylophone. Pack a lunch and watch the band perform right next to the sea lions at the Prospect Park Zoo. Sat May 12 2--4pm. Prospect Park Zoo. Free with zoo admission. All ages.

Mother's Day at the Staten Island Zoo
Spend Mother's Day checking out the critters at the Staten Island Zoo. Special Mom's Day pricing includes a two-for-one admission special. Sun May 13 10am--4:45pm. Staten Island Zoo. $8, seniors $6, children ages 3--14 $5, children under 3 free. All ages.
Yiddishe Mama's: A Mother's Day Walking Tour
Celebrate the women in your life with bagels, rugelach and a mimosa at Eldridge street, then walk in the footsteps of the countless female heroines who lived in the neighborhood. Mom and guests will receive a special Yiddishe Mamas shopping list. Sun May 13 at 11am. Museum at Eldridge Street. $20, students and seniors $15, Facebook friends $10. All ages.
Mother's Day Cruise
Seafaring moms can celebrate their special day on the yacht Respect, part of Statue Cruises. An on-board meal features fresh breakfast choices, lunch options (like free-range rosemary garlic chicken) and entre selections including seafood ravioli. For the evening cruise, Mom gets a complimentary rose, a four-course meal, and a sweet dessert sampler with a glass of sparkling wine. Sun May 13 at noon, 7pm. Pier 40. Brunch $58, dinner $99 per person. All ages.
Mother's Day Fun at the Queens Botanical Garden
Put a smile on Mom's face by bringing her to the Queens Botanical Garden for a stroll through its 39 gorgeous acres. Kids will want to stop by the Children's Activity Table to whip her up a treat in commemoration of the special day. Sun May 13 1--4pm. Queens Botanical Garden. Free with garden admission. Ages 3 and up.