Museums in NYC: Best museum family days in fall 2013 (slide show)
Not only are museums in NYC opening a slew of new exhibitions this fall but they're also adding family days where kids and parents can bond over art and ideas.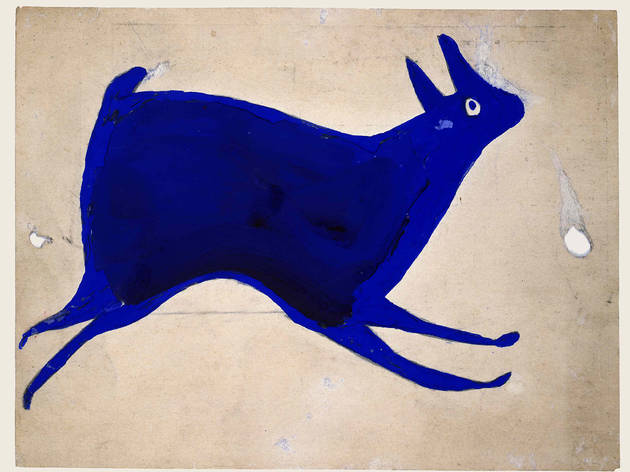 1/11
Courtesy American Folk Art Museum
Bill Traylor Family Day at the American Folk Art MuseumSept 21 1–2:30pmJoin museum educators for an interactive, guided tour through the exhibition devoted to self-taught maestro Bill Traylor, focusing on the theme "Bill Traylor's Lexicon: Shape, Silhouette and Symbols." Among the tour givers will be author Don Tate and illustrator R. Gregory Christie, who'll share their children's book It Jes' Happened: When Bill Traylor Started to Draw. After the tour, families will take part in a Traylor-inspired workshop, drawing and stenciling (or writing) a personal story or memory, then mounting their work on a journal they can take home. Reservations are required at folkartmuseum.org. Ages 4 to 12.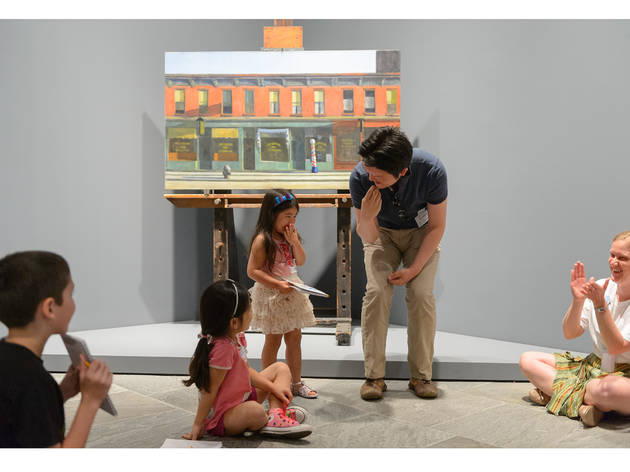 2/11
Photograph: Filip Wolak
Hopper Drawing Family Day at the Whitney Museum of American ArtSun Sept 28 10am–1pmThis family day fetes the Whitney's summer blockbuster, "Hopper Drawing," by offering exhibition tours, art workshops and a collaborative drawing project (with artist Jason Polan), among other fun activities. Kids will learn how the artist used his imagination to give his realistic images their moody, evocative resonance.  The museum will open one hour early, so that families can have the museum to themselves from 10 to 11am. Ages 4 to 12.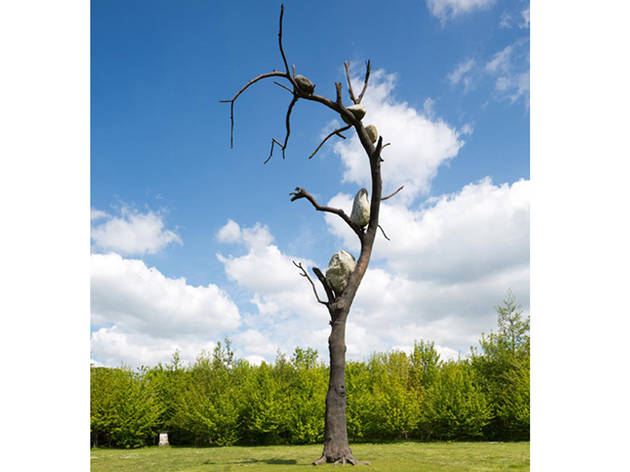 3/11
Courtesy Marian Goodman Gallery
Familly Art Workshop: Boulder Bash in Madison Square ParkSat Sept 28 10am–12pm, 1–3pmThis family day may not take part in a city museum but we couldn't bring ourselves to leave it out of this roundup. Inspired by artist Giuseppe Penone's installation Ideas of Stone in Madison Square Park, this collaborative art project invites families to create a work called Mad. Sq. Community Tree. Participants will decorate their own "boulders" (Penone's sit perched precariously amid tree branches) out of natural and recyclable materials, which will then come together to create the new artwork. The workshop will take place rain or shine, and attendence is first-come, first-served. All ages.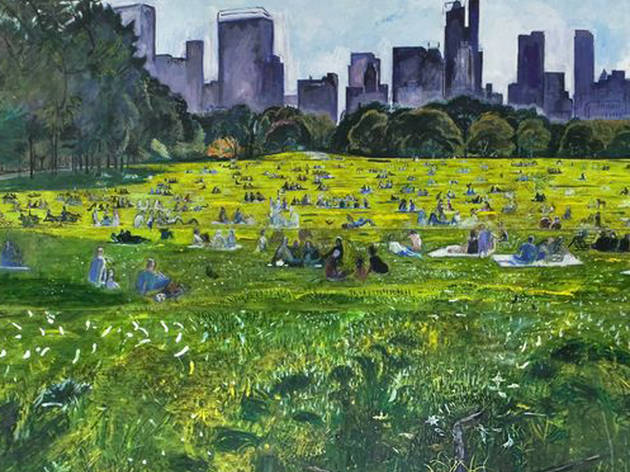 4/11
Courtesy Museum of the City of New York
Central Park: Then and Now at the Museum of the City of New YorkSun Sept 29 noon–2pmThe Museum of the City of New York is offering families the chance to get hands-on with the history of Central Park in honor of its new show, "Picturing Central Park: Paintings by Janet K. Ruttenerg." They'll look at historical sources to learn how the park has change since it opened nearly 150 years ago, then create their own guide to the park—which is, of course, just across the street from the museum. All ages.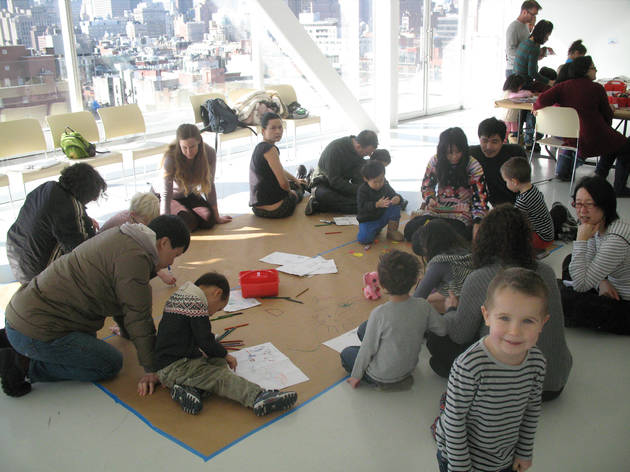 5/11
Courtesy the New Museum
First Saturdays for Families: Chris Burden: Building with a BoatSat Oct 5 10am–noonThe New Museum's October family day invites participants to tour the show "Chris Burden: Extreme Measures," exploring such themes as limits, play and speed in artworks like Ghost Ship, All the Submarines of the United States and The Big Wheel. Afterward, families will get busy building a boat of their own in the Sky Room. Note that preregistration is not required; tickets are limited, and are distributed on a first-come, first-served basis. Ages 4 to 14.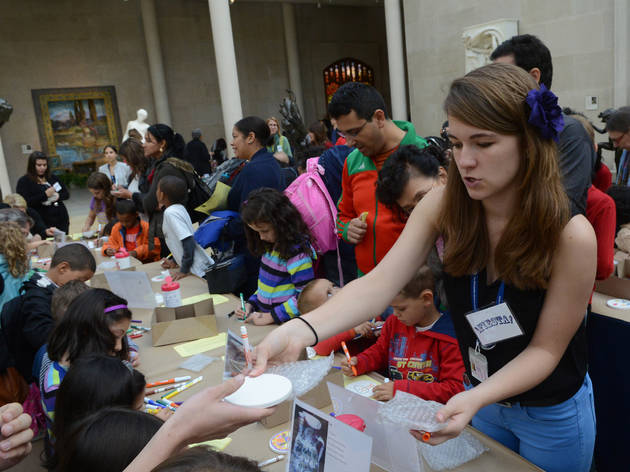 6/11
Courtesy the Metropolitan Museum of Art
¡Fiesta! Celebrating Hispanic and Latin American Culture at the Metropolitan Museum of ArtSat Oct 5 1–5pmCelebrate Hispanic Heritage month with this sixth annual fiesta at the Metropolitan Museum of Art. Kids can celebrate Latin American and Hispanic culture by taking in Taino tales with poet and storyteller Bobby González (1:30, 2:30pm), being part of a drawing workshop inspired by the decorative art of Islamic Spain (1–5pm) and watching an exuberant performance by Mariachi Flor de Toloache (4:30pm), the city's first all-female mariachi band, among other festivities. All ages.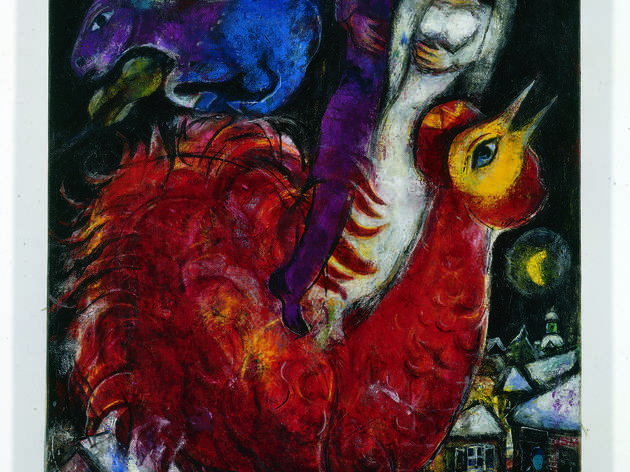 7/11
Chagall Family Day at the Jewish MuseumSun Oct 6 noon–4pmThis Marc Chagall–themed afternoon in honor of the new show "Chagall: Love, War, and Exile" invites families to groove to the live sounds of the Pop Ups (12:30, 2:30pm), don giant puppet costumes made by the Puppet Cooperative (12:30–2:30pm), and drop in on art-making sessions where they can make Chagall-inspired pupptes, work on a large-scale collaborative collage (both noon–4pm) and paint some of their life stories (12:30–3:30pm). Self-guided family tours of the exhibition are on tap as well. Ages 3 and up.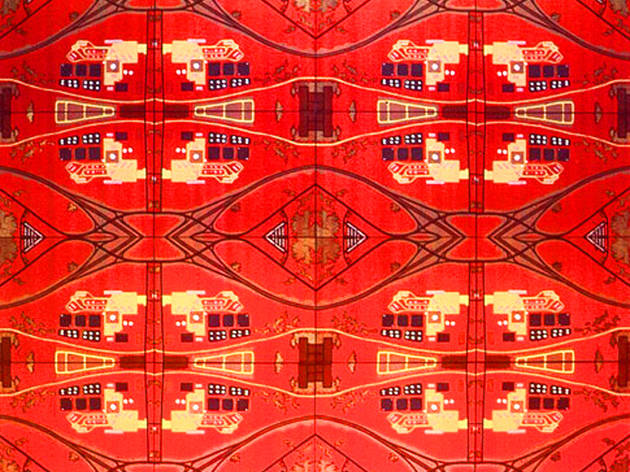 8/11
Courtesy Lehman College Art Gallery
Family Focus Workshop at Lehman College Art GallerySat Oct 19, Sat Nov 9, Sat Dec 7 10–11:15amFamilies with kids of all ages are invited to the Lehman College Art Gallery for a crash course in contemporary printmaking. First they'll tour the new exhibition "Morphology of the Print," featuring diverse works by such luminaries as Kiki Smith, Sarah Sze and Andrea Zittel, then undertake a printmaking project of their own. Art materials and take-home activities will be provided. All ages.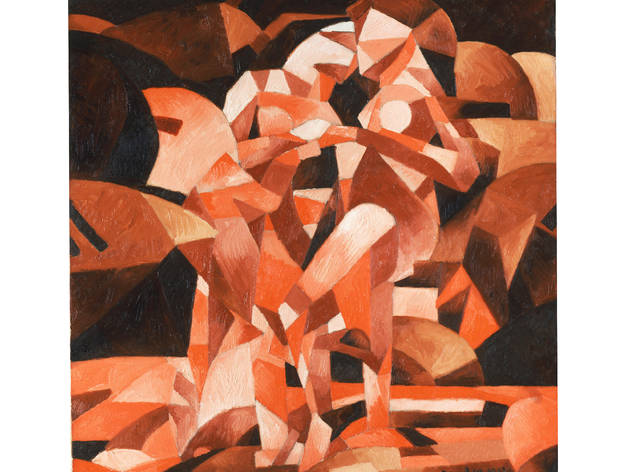 9/11
Courtesy New-York Historical Society
Armory Art for Kids at the New-York Historical SocietySat Oct 19, Sun Oct 20 noon–3pmThis special family day event introduces kids to the work in the seminal exhibition "The Armory Show at 100: Modern Art and Revolution" with an interactive tour, then has them get to work on art inspired by such concepts as color theory, drawing from life and mixed media. Ages 5 to 10.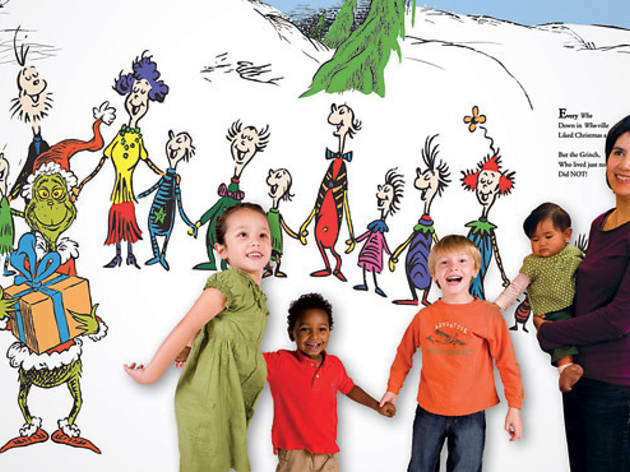 10/11
Courtesy the Children's Museum of Manhattan
"The Grinch's Holiday Workshop" Opening Day at CMOMFri Oct 25 10am–5pmOn the first day of this exhibition's kickoff (it returns again in 2013 after debuting last year), kids can fashion "rhyming mobiles" inspired by Dr. Seuss, create a Who-ville story tree, make a Who-ville poem, belt or necklace, and design a Who-ville recycled toy. Plus, they can try out an ice-skating rink made of synthetic ice—new this year—by slipping out of their shoes and onto the rink in their socks. Ages 1 to 9.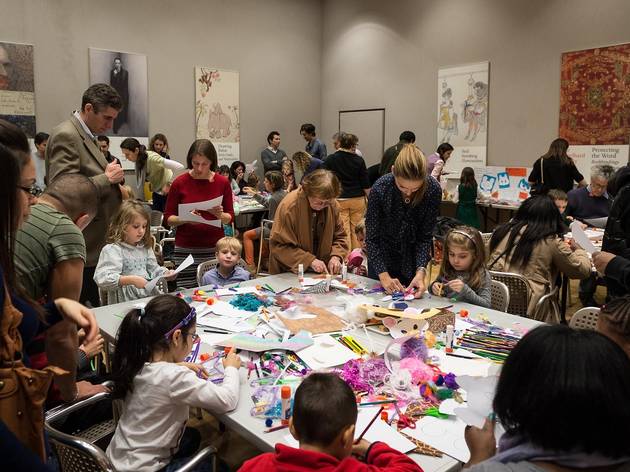 11/11
Photograph: Filip Wolak
Winter Family Day at the Morgan Library & MuseumSun Dec 8 2–5pmCelebrate the approaching winter with the Morgan's annual Winter Family Day! This year's festivities are dedicated to the exhibition "Edgar Allan Poe" and will tap into the writer's penchant for ghosts and mysteries, from puppet shows and art workshops to strolling characters and costume photo shoots. Additionally, the Morgan is not skipping its traditional display of Dickens's A Christmas Carol, for those in need of some serious holiday spirit. Ages 3 to 12.
RECOMMENDED: More things to do in the fall with kids
Museums in NYC are brimming with amazing new shows for families this fall, which look at everything from birds to the history of poison and modern American masterpieces, but also families-only programming that lets parents and their children explore these shows to their hearts' content—and, quite often, get busy creating themselves. You get to spend time with art, spend time with your kids and watch how creative they can be. We've rounded up all the fall family days at museums in NYC we could and are amazed at what we found: lots of super-fun ways to enjoy museums as a family this fall.