Celebrate Hanukkah for kids in NYC
Celebrate the Festival of Lights with shows, workshops, family celebrations and more ways to fete Hanukkah for kids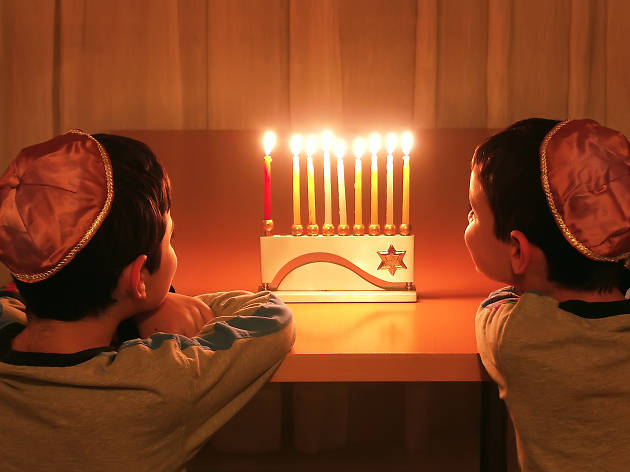 The first in a month full of exciting holidays like Christmas for kids and New Year's Eve for kids, Hanukkah kicks off the holiday spirit! Use the family time to see a massive menorah lighting (woohoo!) or explore our list of top-notch winter activities for kids—there's something for everyone! Other super cool stuff to do this season includes a visit to our favorite kids' ice skating spots or reading new holiday books for kids as a family!
What is Hanukkah?
Hanukkah is an eight-day Jewish holiday that commemorates the rededication of Jerusalem's Holy Temple after the Jewish victory over the Syrian-Greeks in 168 B.C.E.
When is Hanukkah?
Hanukkah begins at sundown on Sunday, December 24, 2016 and ends on the evening of Sunday, Jan 1, 2017.
Guide to Hanukkah for kids in NYC