Celebrate Hanukkah for kids in NYC
Celebrate the Festival of Lights with shows, workshops, family celebrations and more ways to fete Hanukkah for kids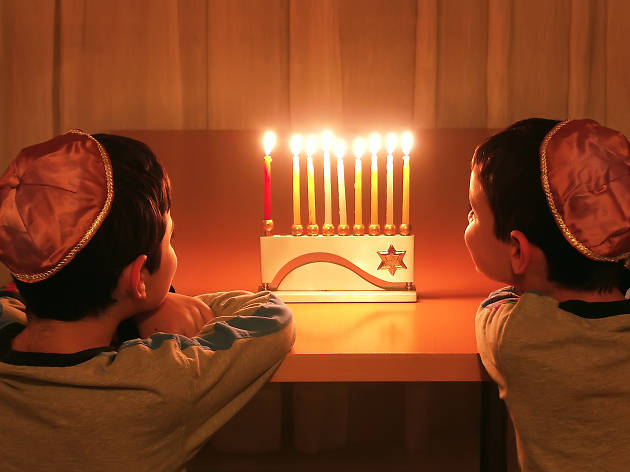 There are so many wonderful ways to celebrate Hanukkah for kids in NYC and it is just the first holiday in a string of happy festivities all month. Head to a menorah lighting ceremony with the family, gather the kids around for story time with Hanukkah books or eat delicious kosher food around NYC. Then keep the spirit of the season alive with the best winter activities for kids in NYC, fun winter weekend getaways and celebrations that ring in New Year's Eve for kids.
What is Hanukkah?
Hanukkah is an eight-day Jewish holiday that commemorates the rededication of Jerusalem's Holy Temple after the Jewish victory over the Syrian-Greeks in 168 B.C.E.
When is Hanukkah?
Hanukkah begins at sundown on Tuesday, December 12, 2017 and ends on the evening of Wednesday, December 20, 2017.
Guide to Hanukkah for kids in NYC