NYC Neighborhood Scavenger Hunt for Families: Greenwich Village
MasterCard and Time Out New York Kids have teamed up to give families a "priceless" new way to explore Greenwich Village. Read on for a virtual walking tour of this collegiate and artistic nabe, complete with an interactive scavenger hunt.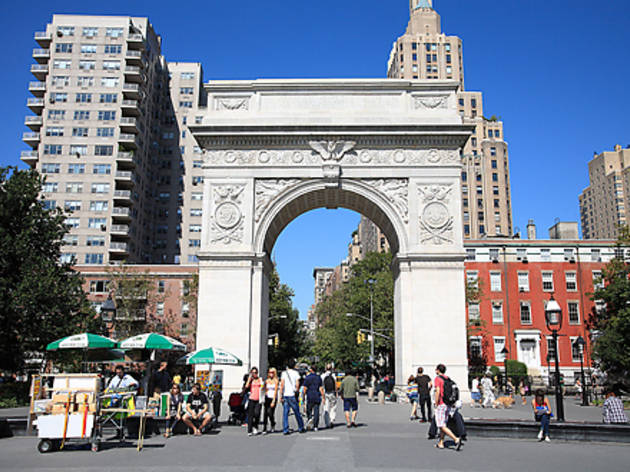 1/13
Photograph: Wendy Connett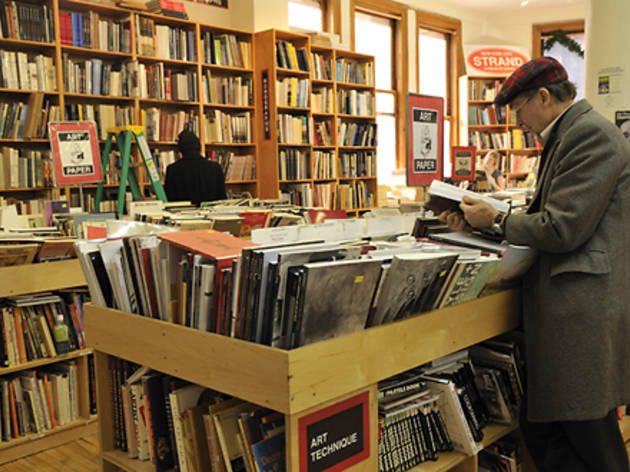 2/13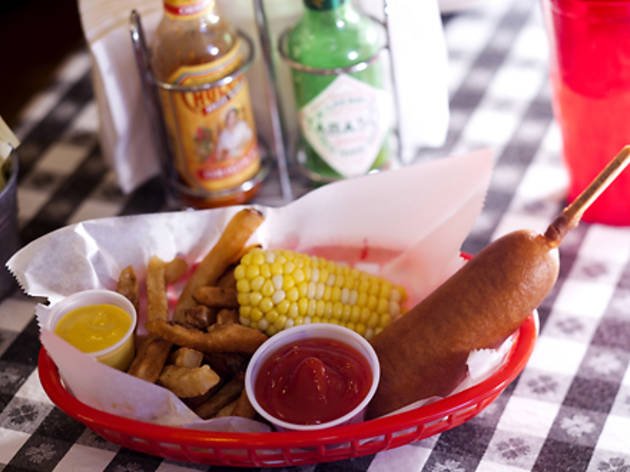 3/13
Photograph: Jeff Gurwin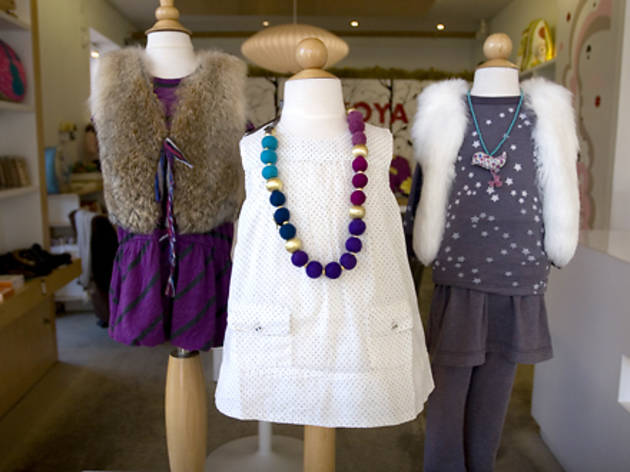 4/13
Photograph: Grant Asken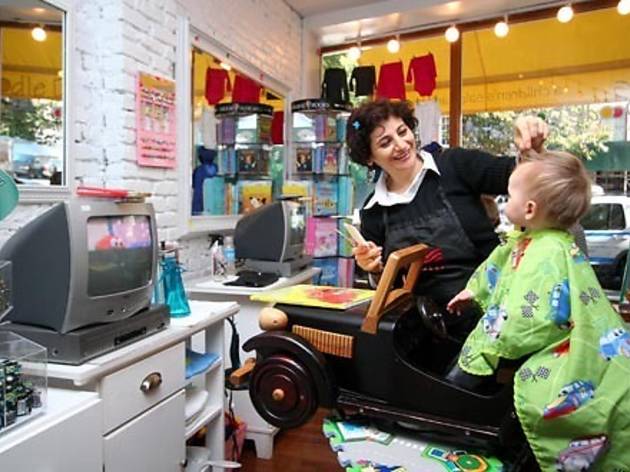 5/13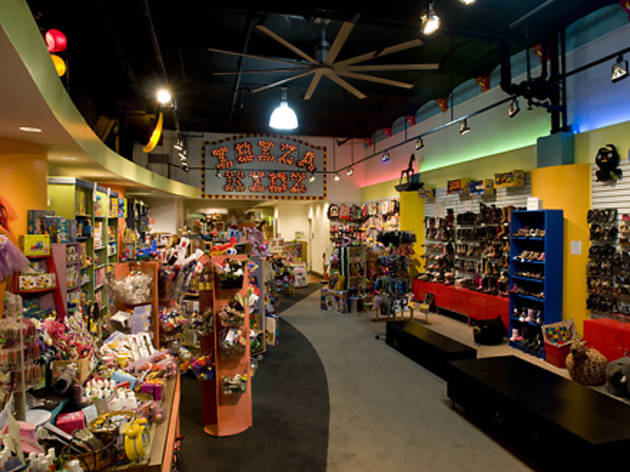 6/13
Photograph: Vital Agibalow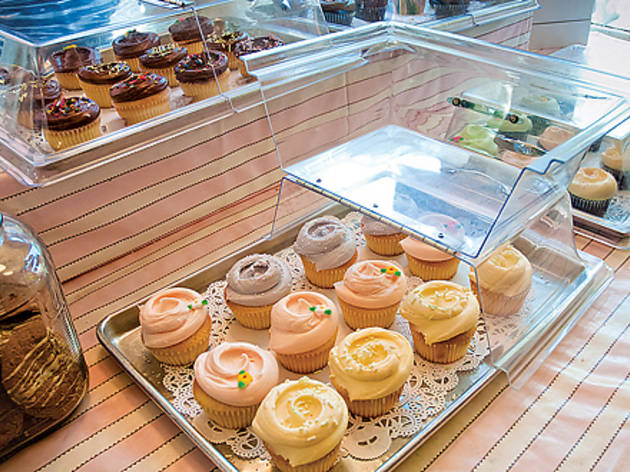 7/13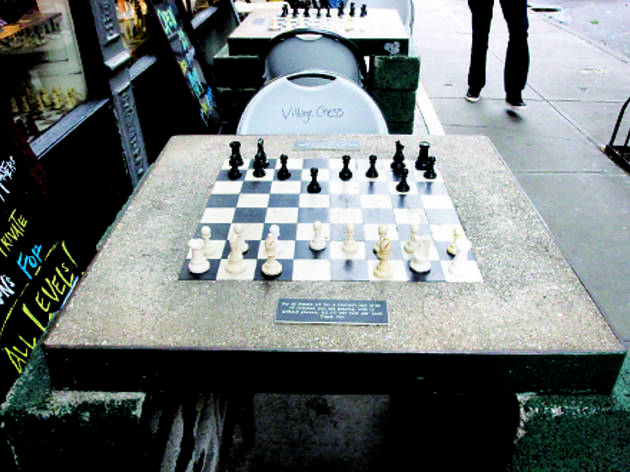 8/13
Photograph: Krista Schlueter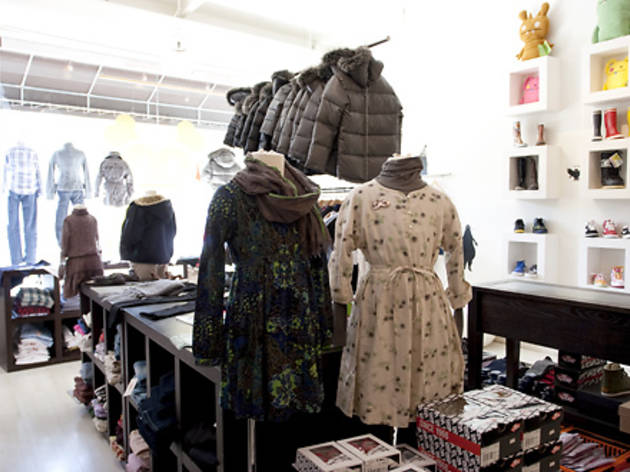 9/13
Photograph: Cinzia Reale-Castello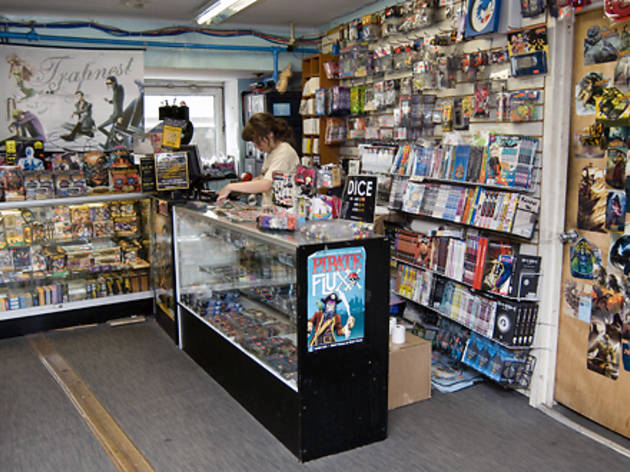 10/13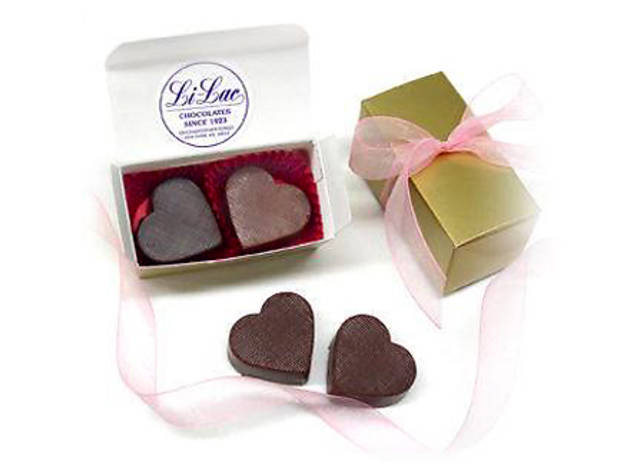 11/13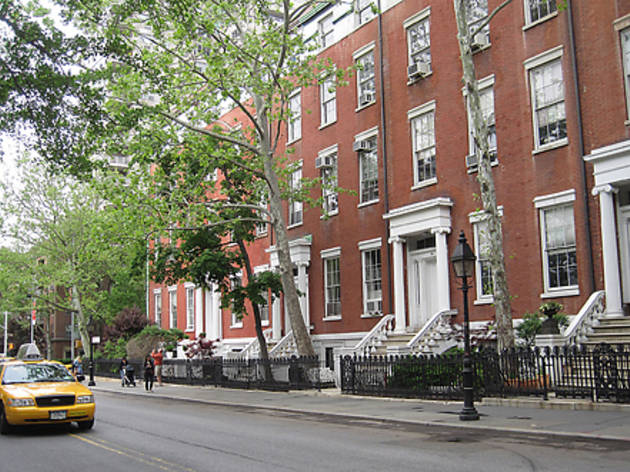 12/13
13/13
Photograph: Courtesy Peanut Butter & Co
Everyone can find something to obsess over in comic superstore Forbidden Planet (840 Broadway at 13th St; 212-473-1576, fpnyc.com), where the diverse stock covers everything from Uglydoll keychains and Harry Potter action figures to manga and back issues of Spider-Man.
Down the block, Ibiza Kidz (830 Broadway between 12th and 13th Sts; 212-228-7990, ibizakidz.com) has the best selection of children's shoes in the Village. The helpful staff will assess your tot's toes and find the best fit from a range of high-quality brands, including Geox, Naturino and Umi. While you're there, check out the huge selection of backpacks, clothes and toys.
Readers young and old can lose themselves among the stacks at the legendary Strand Book Store (828 Broadway at 12th St; 212-473-1452, strandbooks.com), which sells new and used books at a discount. Head up to the second-floor kids' department for picture books about New York City, classic Beverly Cleary novels and whatever vampire series your tweens are currently into.
You can't visit Greenwich Village without stopping in the heart of the neighborhood—Washington Square Park (from Washington Sq North to Washington Sq South between MacDougal St and University Pl). On any given day, musicians, jugglers, college students, yapping dogs, skateboarding kids, tourists and locals mingle by the newly refurbished central fountain. Pick up a "lunchbox special," including a PB&J, chips and carrot sticks, at Peanut Butter and Co., a block south of the park (240 Sullivan St between Bleecker and W 3rd Sts; 212-677-3995, ilovepeanutbutter.com) before you claim a bench.
On Thompson Street, you'll find another local institution—The Village Chess Shop (230 Thompson St at W 3rd St; 212-475-9580, chess-shop.com). Kids can choose from hundreds of sets, from a basic magnetic board for less than ten bucks to models featuring characters from The Simpsons or The Lord of the Rings.
To the west, on Christopher Street, is the bright and airy toy shop--cum--hair salon Doodle Doo's (11 Christopher St between Greenwich Ave and Waverly Pl; 212-627-3667, doodledoos.com). You don't have to submit to a trim to enjoy the beautifully displayed selection of books, toys, clothes and other goodies. Little princesses can find fairy wings, handmade headbands, nail polish and tutus; for everyone else, there are Lego sets, toy trains, science kits and crafts projects.
These days, it seems like there's a cupcake shop on every block, but Magnolia Bakery (401 Bleecker St at 11th St; 212-462-2572, magnoliabakery.com) is where the sweet trend took off—and it still bakes some of the city's most scrumptious red-velvet cupcakes.
For more substantial eats, Cowgirl (519 Hudson St at 10th St; 212-633-1133,cowgirlnyc.com), with its gingham tablecloths and photos of Patsy Cline, is kitschy in the best possible way. Little cowpokes happily chow down on Southwestern fare such as corndogs, mac and cheese, and Frito pie (a ripped-open bag of Fritos topped with chili), while parents can enjoy pulled-pork sandwiches and catfish po'boys. Bribe your little ones to finish their veggies with the promise of a stop at the old-fashioned candy counter on the way out.
Stylish West Village parents stock up on modern kids' furniture, unique toys and cute clothes by gotta-have-it brands like Petit Bateau and Phillip Lim at a pair of chic shops:Yoya (636 Hudson St at Horatio St; 646-336-6844, yoyanyc.com) for toddlers and YoyaMart (15 Gansevoort St between Hudson and 13th Sts; 212-242-5511) for ages four to 16. While you may not be prepared to spend big bucks on a new outfit, the "Blind Chase" special is a fun, affordable buy: Pay between $5 and $15 for a sealed box with a surprise designer toy inside.
The confections at octogenarian Li-Lac Chocolates (40 Eighth Ave at Jane St, 212-924-2280) appeal to both sugar-craving kids and chocolate connoisseurs. The varied selection of handmade candies includes pecan bark, fudge, chocolate-covered cherries, gummies and chocolate cars. But the best bang for your buck is the kiddie pop—a white-, milk- or dark-chocolate cup on a stick for just 45 cents.
Click here to see our family-friendly scavenger hunt in Greenwich Village!