NYC Neighborhood Scavenger Hunt for Families: Lower East Side
MasterCard and Time Out New York Kids have teamed up to give families a "priceless" new way to explore the Lower East Side. Read on for a virtual walking tour of this hip, downtown hood, complete with an interactive scavenger hunt.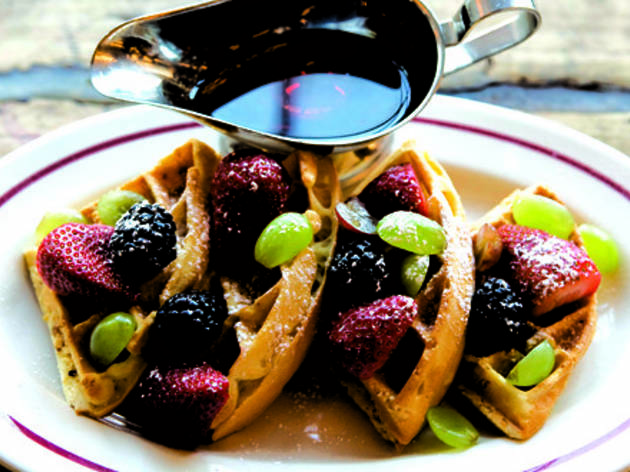 1/7
Photograph: Michael Kirby Smith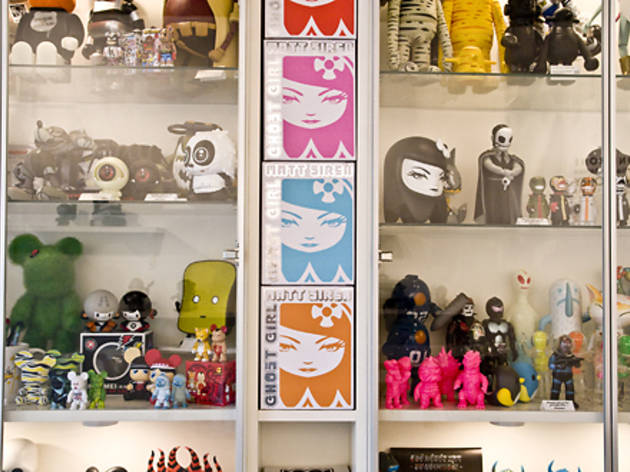 2/7
Photograph: Beth Levendis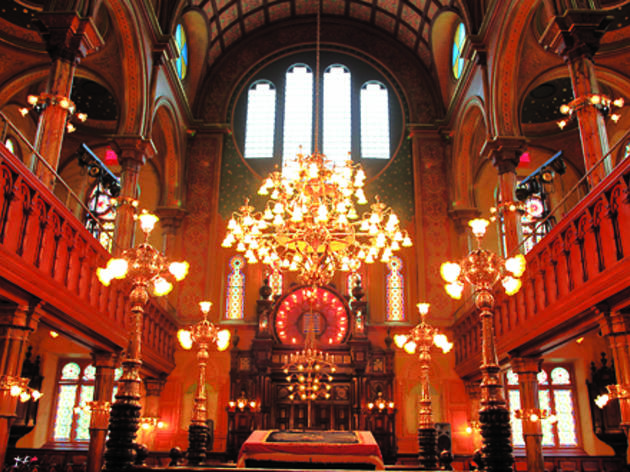 3/7
Photograph: Wendy Connett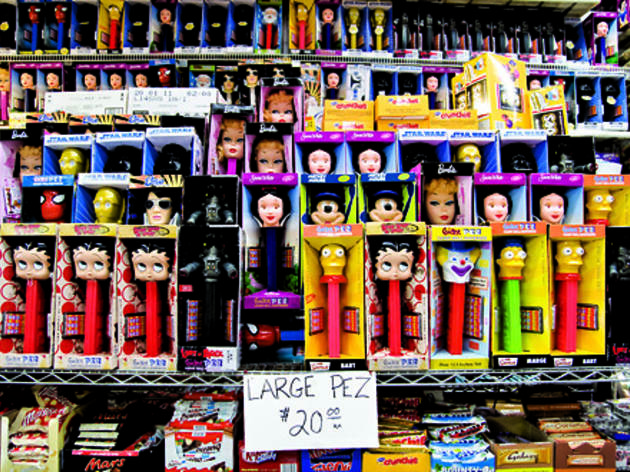 4/7
Photograph: Beth Levendis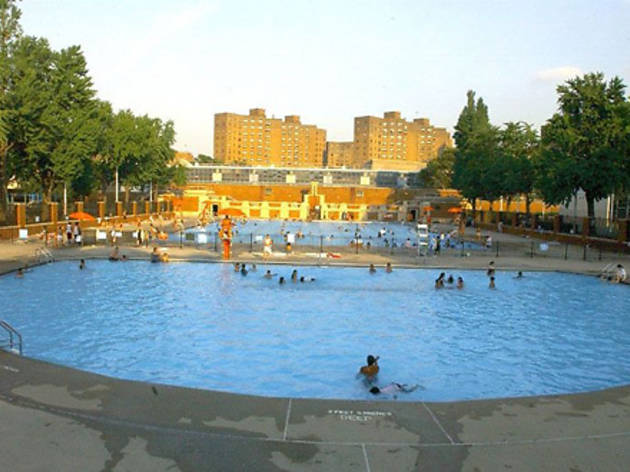 5/7
Photograph: Malcolm Pinckney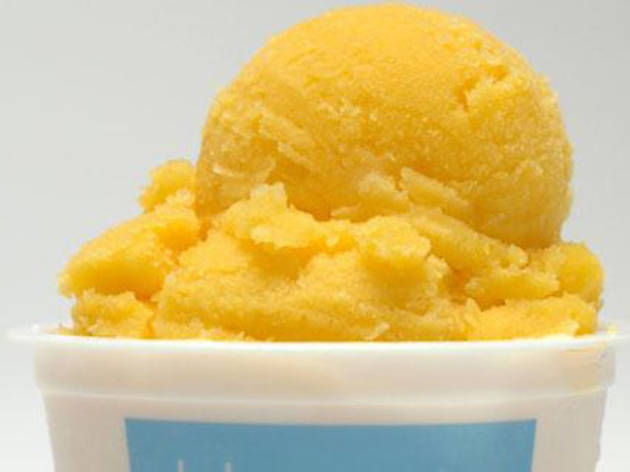 6/7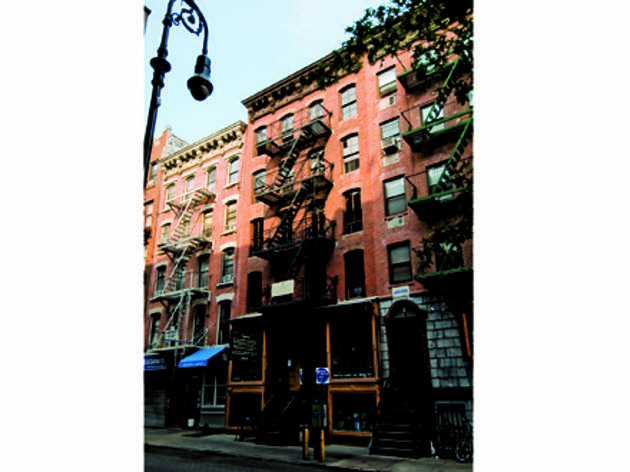 7/7
Photograph: Keiko Niwa
Anyone with a sweet tooth will go gaga at Economy Candy (108 Rivington St between Essex and Ludlow Sts; 212-254-1531, economycandy.com), which has been keeping the LES on a sugar high since 1937. The aisles are cramped and the floor's a little dusty, but who cares about that when the shelves are jam-packed with every kind of candy you can dream of? The selection includes Razzles, rock candy, Atomic Fireballs, mounds of halvah, bulk bins of Tootsie Rolls and bridge mix, and hard-to-find English, Italian and Israeli confections. Be sure to check out the selection of giant Pez dispensers.
If tiny aliens landed in New York, the scene might look something like the interior of My Plastic Heart (210 Forsyth St between E Houston and Stanton Sts; 646-290-6866, myplasticheart.com). The toy store--gallery carries a colorful stock of designer art toys and collectibles in plush, vinyl and wood. Kids will get a kick out of the funky zipper pulls for your backpack, which cost just a few dollars, and adorably bizarre creatures by the likes of Tokidoki and Uglydoll.
The denizens of Little Italy may disagree, but some of the most mouthwatering cannolis in New York can be found at Stuffed Artisan Cannolis (176 Stanton St between Attorney and Clinton Sts; 212-995-2266, stuffedcannoli.com). Kid-friendly flavors such as peanut butter cup, PB&J and birthday cake are available every day, and you could find seasonal specials like candy corn, key lime pie or peppermint bark.
The neighborhood's history as an immigrant enclave comes to vivid life at the Tenement Museum (108 Orchard St at Delancey St; 212-982-8420, tenement.org). Visits take the form of guided tours of restored apartments at 97 Orchard Street, which have been furnished to reflect the stories of the families who lived there in the late 19th and early 20th centuries. The hour-long Confino Family Living History Program, featuring a costumed interpreter playing a 14-year-old Sephardic Greek girl, is suitable for kids ages five and up.
Don't let the name throw you: Schiller's Liquor Bar (131 Rivington St at Norfolk St; 212-260-4555, schillersny.com), part of Keith McNally's hip NYC restaurant empire, is the perfect place for a family meal. In the casual, vintage-style space, kids can enjoy comfort food like mac and cheese, burgers and fries, egg creams and sugar donuts.
Tweens will definitely want to stop at Shut Skateboards (158 Orchard St between Rivington and Stanton Sts; 212-420-7488, shutnyc.com), where the artisanal boards are designed specifically for the streets of New York and are handmade in the USA. Don't want your kid zooming down the street on four tiny wheels? Then pick up a street-style hat or hoodie that will make him (or her) the coolest dude in school.
The majestic 1887 synagogue at the center of the Museum at Eldridge Street (12 Eldridge St between Canal and Division Sts; 212-219-0888, eldridgestreet.org) was once the social and spiritual center of the Lower East Side (and it still has a small congregation). Admire the facade, which combines Moorish, Gothic and Romanesque elements, then step into the soaring main sanctuary, which features hand-stenciled walls and gorgeous stained glass. Downstairs, interactive displays make the past spring to life—kids can touch an image of a local building and read about its history, magically paint their own stained-glass windows, or create their own Yiddish newspaper. If you visit on a Sunday, don't miss the themed Preservation Detectives Family Tour, which encourages kids to examine aspects of the building and its location more closely.
Relive the pushcart days by picking up a quart of half-sours at The Pickle Guys (49 Essex St between Grand and Hester Sts; 212-656-9739, pickleguys.com). Though this stretch of Essex Street used to be teeming with pickle sellers, Guys is the only one left standing. Feeling adventurous? Try the pickled turnips, okra or hot peppers. Note: The strictly kosher shop is closed on Saturdays for Shabbat.
Il Laboratorio del Gelato—the LES caf where genius Jon Snyder has been creating exotic flavors of creamy gelato and fruity sorbet since 2002—recently moved to a huge new space (188 Ludlow St at E Houston St; 212-343-9922, laboratoriodelgelato.com). Join the inevitable crowds to partake of one of his 200 mind-boggling flavors, including black mission fig, Thai chili chocolate, grapefruit hibiscus and even sour cream. If you're more of a vanilla fan, don't worry—they have that too!
To burn off all that sugar-fueled energy, head to Hamilton Fish Park (entrance on Pitt St at E Houston St). The 4.3-acre space has a beaux arts--style rec center, an Olympic-size swimming pool, basketball hoops and sprinklers, plus a playground with monkey bars and slides. And if you gotta go, have no fear: Well-maintained public restrooms can be found on-site.
Click here to see our family-friendly scavenger hunt in the Lower East Side!