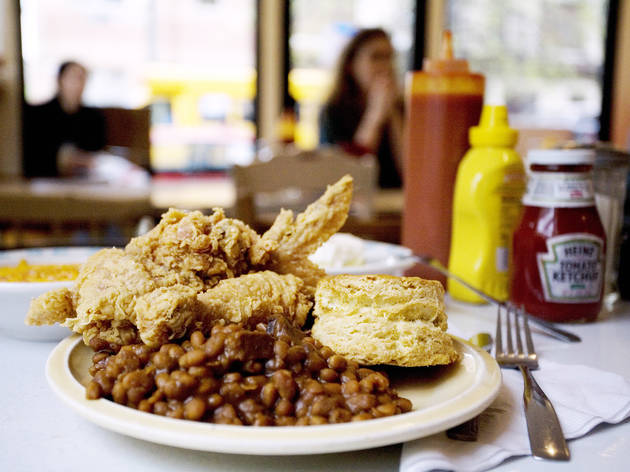 1/16
Photograph: Noah Fecks
Pies 'n Thighs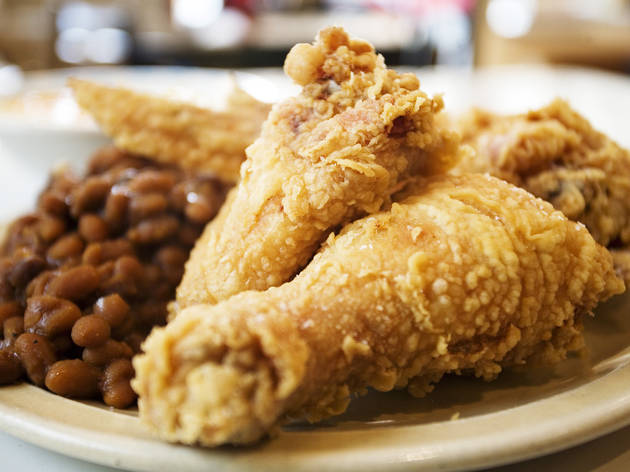 2/16
Photograph: Noah Fecks
Pies 'n Thighs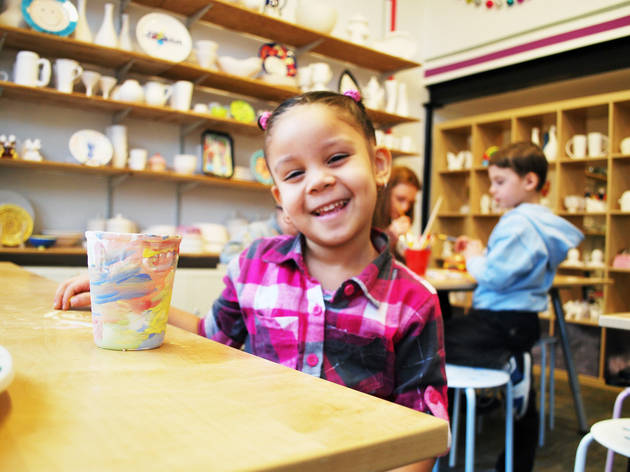 3/16
Photograph: Angela Long
Baked in Brooklyn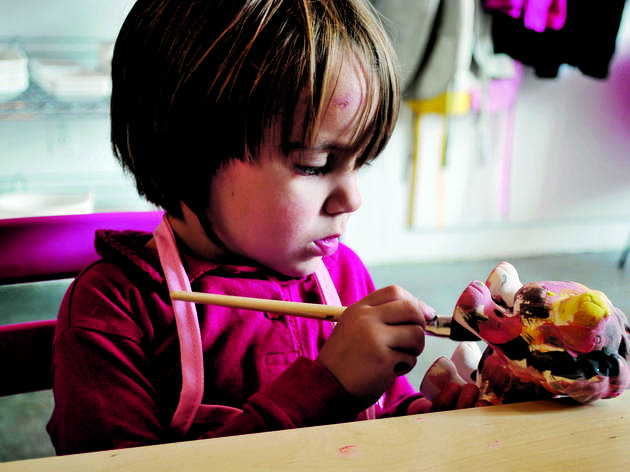 4/16
Baked in Brooklyn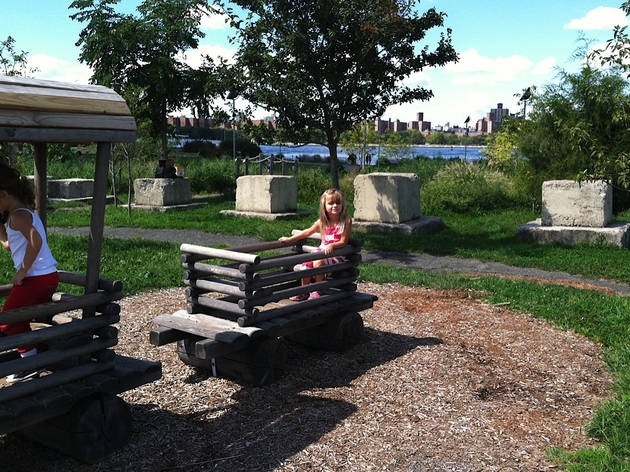 5/16
Photograph: Michele Wallach
East River State Park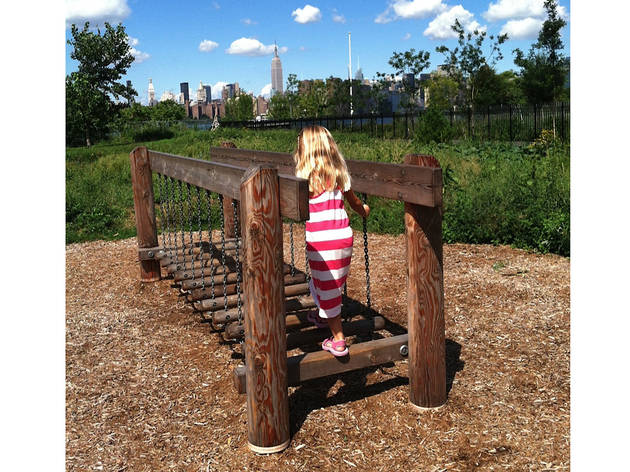 6/16
Photograph: Michele Wallach
East River State Park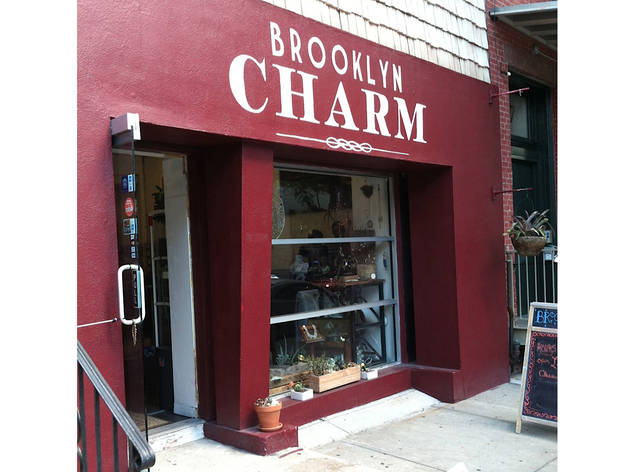 7/16
Photograph: Michele Wallach
Brooklyn Charm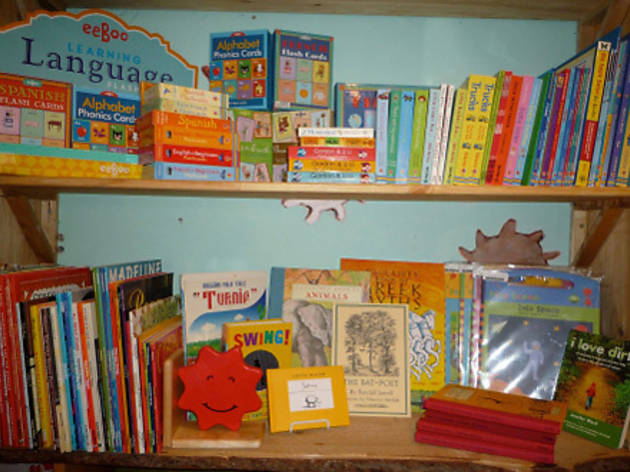 8/16
Flying Squirrel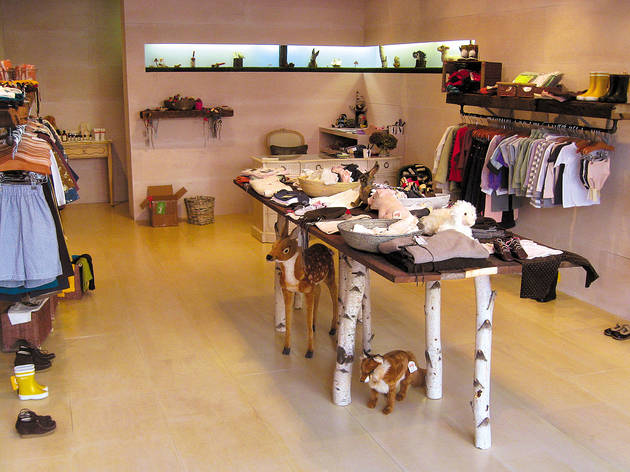 9/16
Sweet William
10/16
Photograph: Cinzia Reale-Castello
Area Kids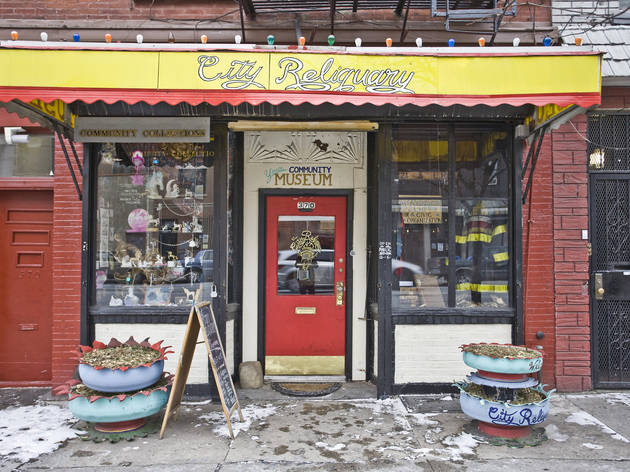 11/16
Photograph: Jolie Ruben
City Reliquary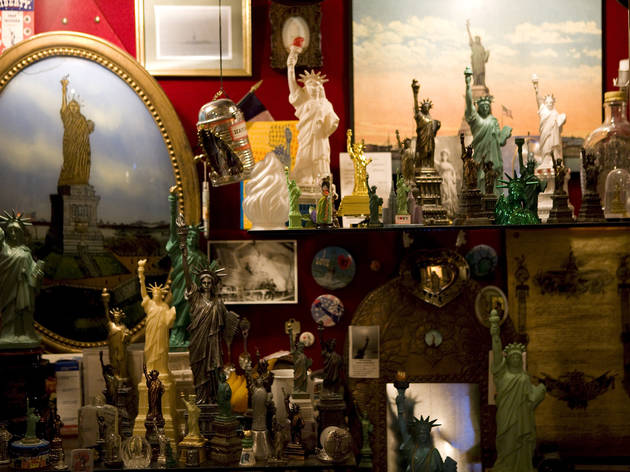 12/16
Photograph: Michael Kirby
City Reliquary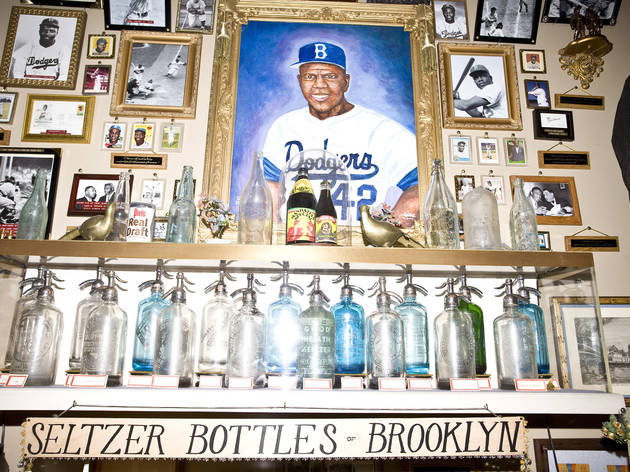 13/16
Photograph: Jolie Ruben
City Reliquary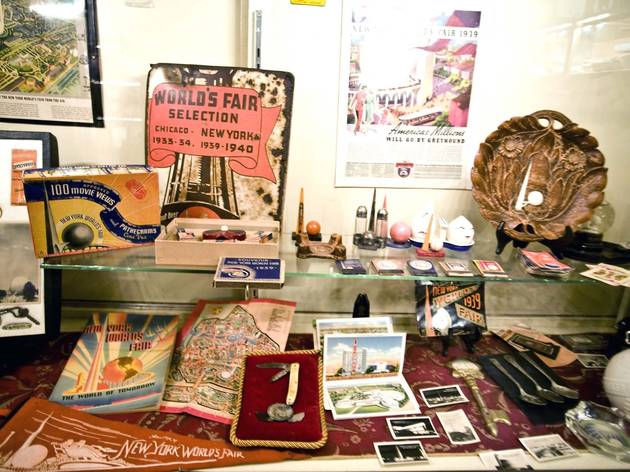 14/16
Photograph: Jolie Ruben
City Reliquary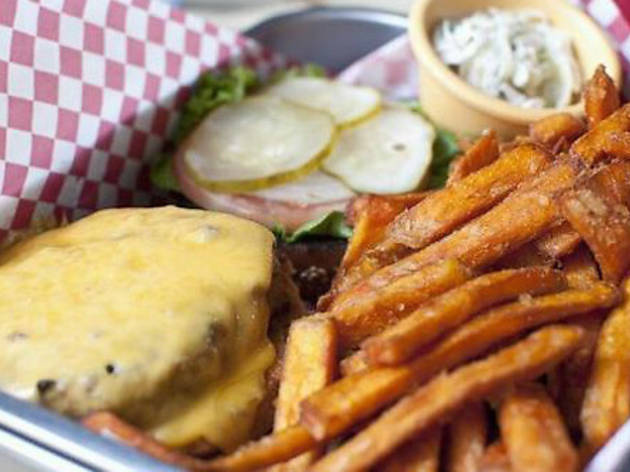 15/16
Burger Guru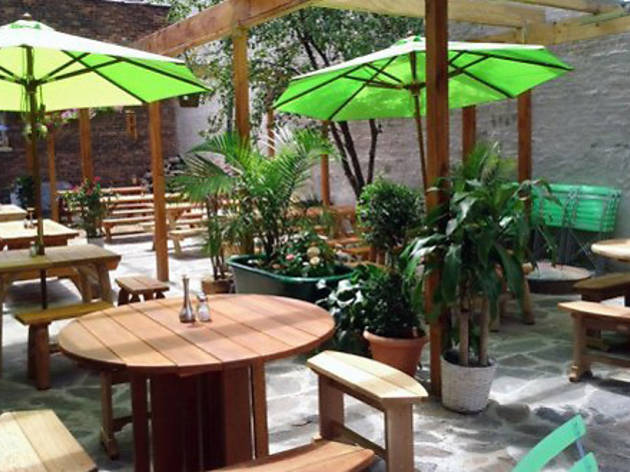 16/16
Burger Guru
Plan a fun day out with the family to Williamsburg
Use our guide to schedule a fun day out to this hipster nabe—restaurants, ice cream shops, parks, museums and shops included.
It doesn't get more accessible than Williamsburg—take the L train, drive in or sail abord a NY Waterways ferry. Quaint shops, panaromic views and kid-friendly restaurants abound in the hipster nabe. We guarantee your crew will have a fun—and memorable—day out.

10–11am
Begin the day with Southern food (read: high in calories but delicious) at Pies 'n' Thighs. The grits with hot sauce are a staple, as are the sweet and savory waffles and chicken. Biscuits with honey butter are sure to please even picky little eaters.

11am–noon
Burn off some calories with a romp through the seven-acre East River State Park. Tykes can climb on the wooden train while older kids check out the large-scale sculptures scattered throughout the young park, which opened in 2007 on the former site of warehouses and railroad tracks. On Sundays though November 18, cross the street and wander the maze of booths that make up the Williamsburg Flea (waterfront between North 6th and 7th Sts, brooklynflea.com/markets). Vendors' wares include furniture, antiques, original art and photography, and new and vintage clothes. We like the hand-printed animal onesies from Gnome Enterprises ($24).

Noon–1:30 pm
Get messy at Baked in Brooklyn, where the whole family can find something fun to paint. The shelves of pottery are lined with everything from figurines and banks to mugs and dog bowls. Kids can use stencils and stamps to make designs, or ask for help from the friendly staff.

1:30–2:30pm
Fornino has an array of artisanal brick-oven pies to satisfy every taste. Keep it simple with the Margherita classica (with tomatoes, mozzarella and basil) or splurge on the pricey but delicious tartufo (mozzarella, black winter truffles, fontina and ricotta).

2:30–3:30pm
Play jewelry designer at Brooklyn Charm (145 Bedford Ave at North 9th St; 347-689-2492, brooklyncharmshop.com) by grabbing a tray and choosing beads, charms and trinkets from the walls and tables that fill the quaint shop. Charm bracelets are a hit with little girls, and boys can get dog tags engraved or pick a skull pendant for a trendy necklace. The staff assembles the jewelry while you wait; watching them use intricate tools and hand stamps is half the fun.
3:30–4:30pm
Customers may have to show ID to sample the wine ice cream—flavors include cherry merlot and chocolate cabernet—at Pagoto Organic Ice Cream (201 Bedford Ave at N 6th St; 347-762-1827, pagoto.net), but there's no age requirement to order flavors like chocolate peanut-butter Oreo or pumpkin. Once you've finished the sweet treat, hit some of the specialty shops that call Williamsburg home. In addition to a great selection of shoes and quirky T-shirts, Area Kids stocks plenty of eco-friendly toys. Sweet William carries gorgeous high-end clothes, including Scandinavian brands and independent designers, for kids ages newborn to eight, while Flying Squirel has a blend of new, secondhand and consignment goods.

4:30–5pm
The City Reliquary (370 Metropolitan Ave between Havemeyer St and Marcy Ave; 718-782-4842, cityreliquary.org. Suggested donation $1) is a tiny museum with an eclectic collection packed into a modest storefront. Little ones will like the slide show of babies getting their first haircut, and sports fans should check out the Jackie Robinson tribute. Mini geologists can explore rock samples from the depths of New York City or ogle the subway-rat skeleton.

5–5:30pm
Stroll the shady paths of the Espiritu Tierra Community Garden (201-203 South 2nd St between Driggs Ave and Roebling St), where colorful murals surround benches and plots of flowers and veggies. Visit on Saturday, October 13, from 10am to 1pm for El Puente Green Light District Family Day—little ones can make sun prints, get their faces painted and learn how to live greener.

5:30pm
Stop by The Burger Guru (98 Berry St at North 8th St; 718-599-4878, theburgerguru.com) for dinner. Ask for a picnic table in the glass-enclosed garden, where kids can work on coloring pages provided by the waiters while Mom and Dad peruse the beer menu. Patty choices include the traditional beef, plus organic ostrich, lamb and antelope. A selection of salads, chicken tenders and grilled cheese rounds out the menu.