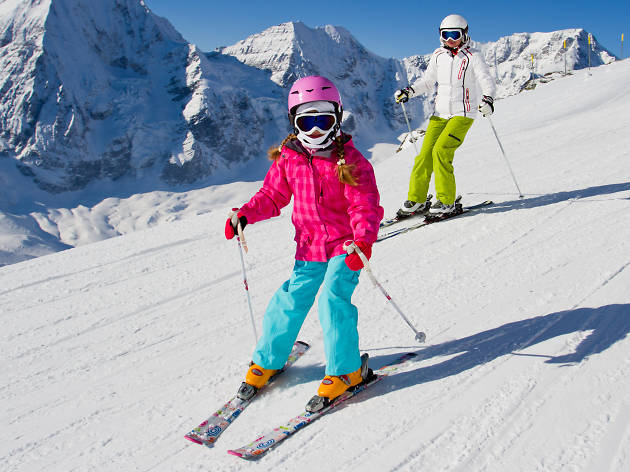 Yes, it's already time to start planning your winter weekend getaways—here's why
Posted: Tuesday September 17 2019, 1:37pm
There are Plan Aheaders, and there Last Minuters. Plan Aheaders know it's time to start booking at family ski resorts near NYC for the midwinter break that's, oh, five months away. Why? Because Plan Aheaders know that the ski industry offers steep discounts in September and October.
At Killington in Vermont, the walk-up price for a lift pass on a Saturday or Sunday is $130 for adults, $100 for youth ages 7-18; that same pass costs just $79 for adults, $69 for youth when you buy a K-Ticket before Oct 17. That's a 41 percent saving.
Many of the big weekend winter getaways offer such discounts. Check out the Triple Play Card at Windham in New York, or the $200 discount on the season pass at Mountain Creek in New Jersey. Generally, savings are at their peak right now. Prices jump around Halloween, when the chill in the air reminds us that there's something called winter. Wait until December, and you're paying the sticker price for high-use periods on weekends and school breaks.
It's not just lift passes. Plan Aheaders take their young ski bums to Paragon for the preseason discount on youth seasonal ski rentals. Right now, a season-long lease for skis, boots and poles or snowboard and boots is $120 for used equipment, $220 for new. After Nov 1 it's $170 for used, $270 for new.
As for snow tubing, the price doesn't change. Plan Aheaders can take it easy, and wait until first heavy snowfall blankets the Northeast.
Sign up to receive great Time Out New York Kids deals in your inbox each day
Share the story