Afternoon tea for NYC kids
Head out for a sophisticated meal with your favorite companion.
1/19
Alice's Tea Cup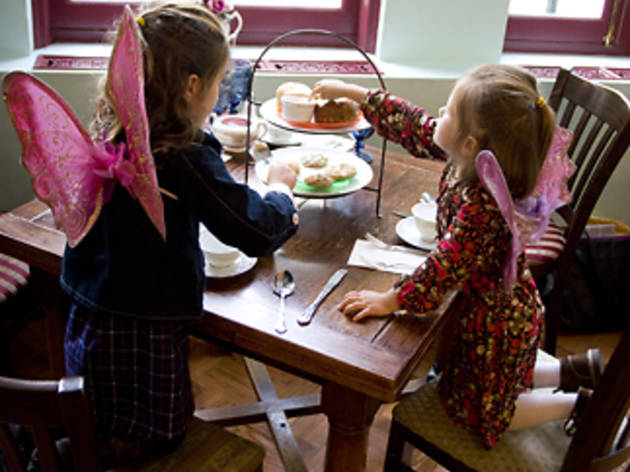 2/19
Alice's Tea Cup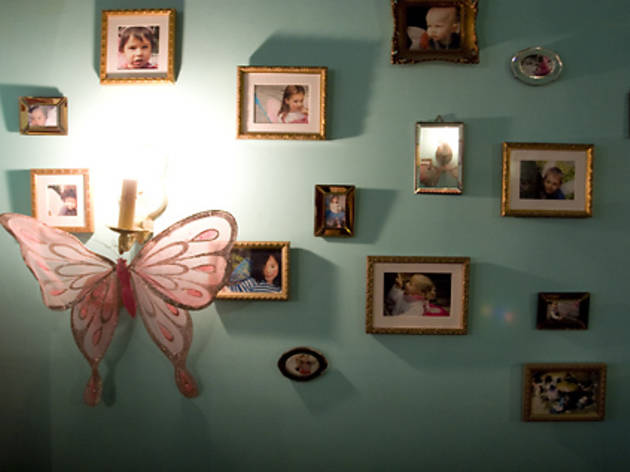 3/19
Alice's Tea Cup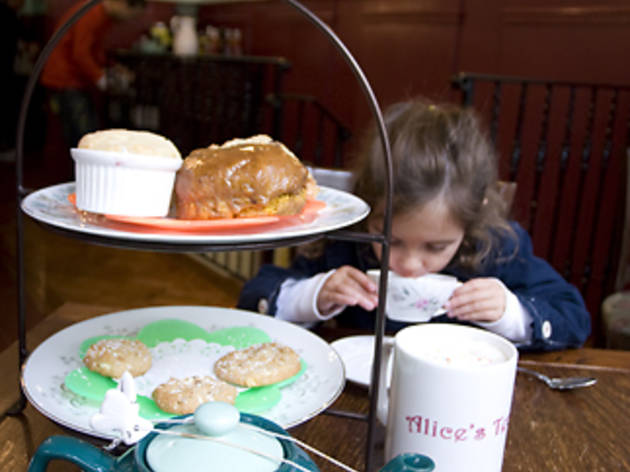 4/19
Alice's Tea Cup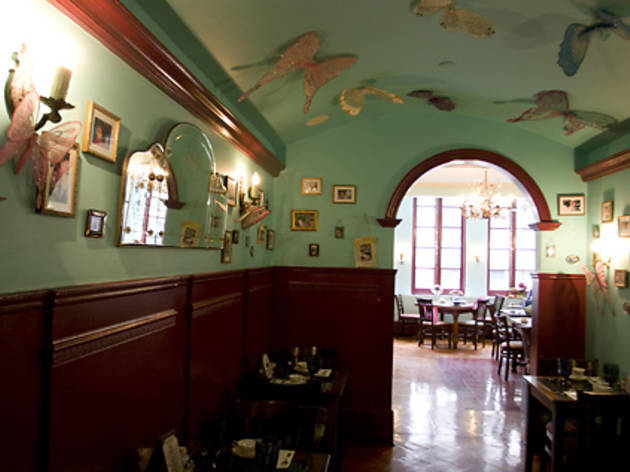 5/19
Alice's Tea Cup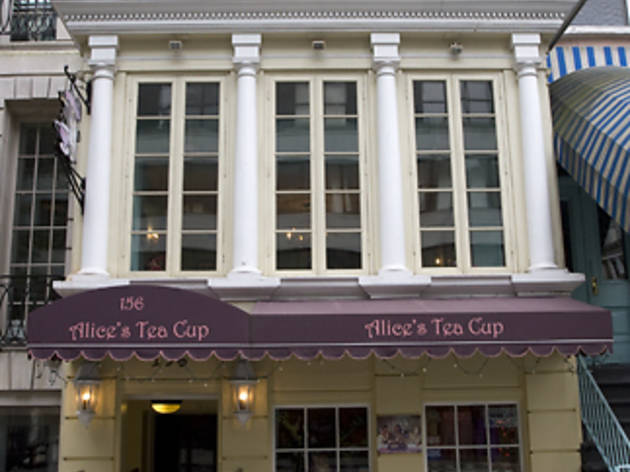 6/19
Alice's Tea Cup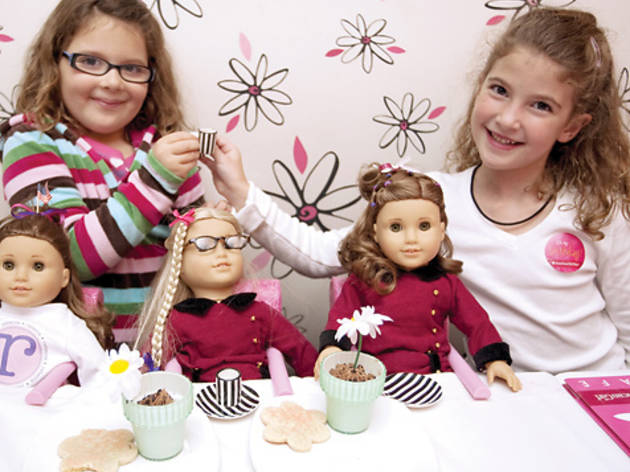 7/19
American Girl Caf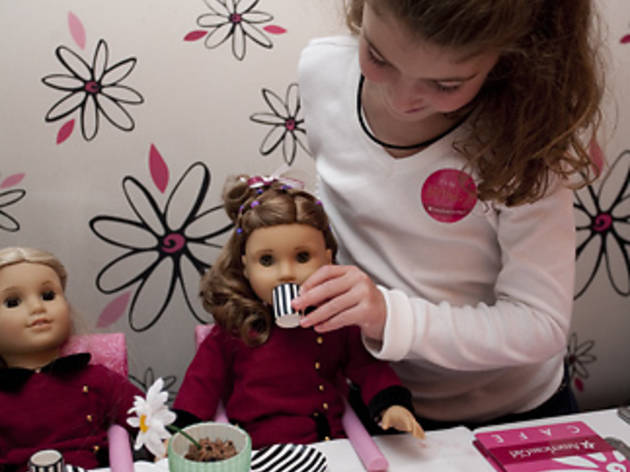 8/19
American Girl Caf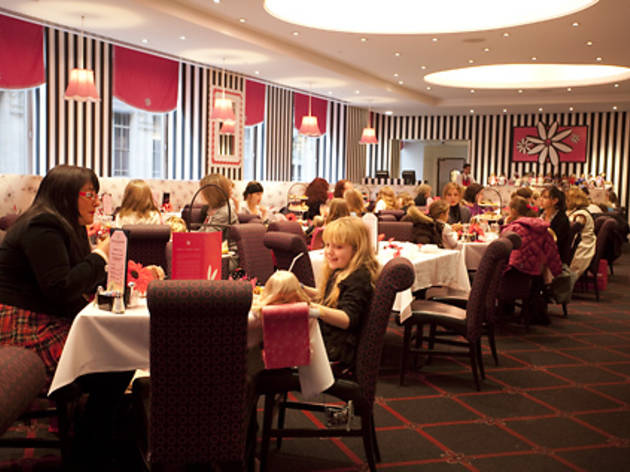 9/19
American Girl Caf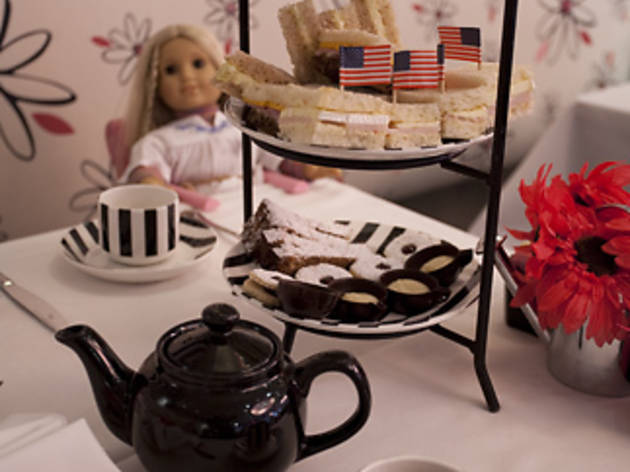 10/19
American Girl Caf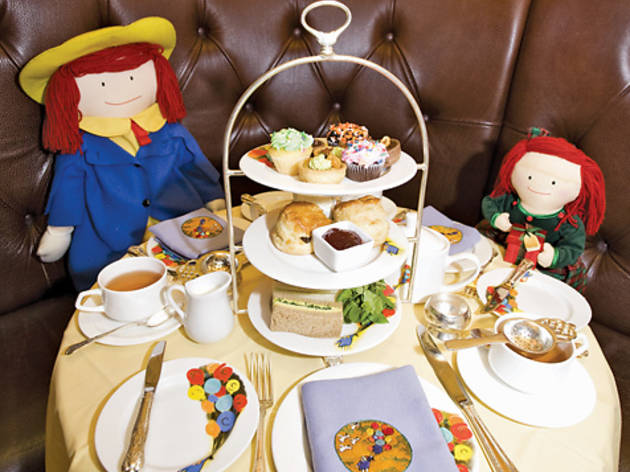 11/19
Madeline's Tea at Bemelmans Bar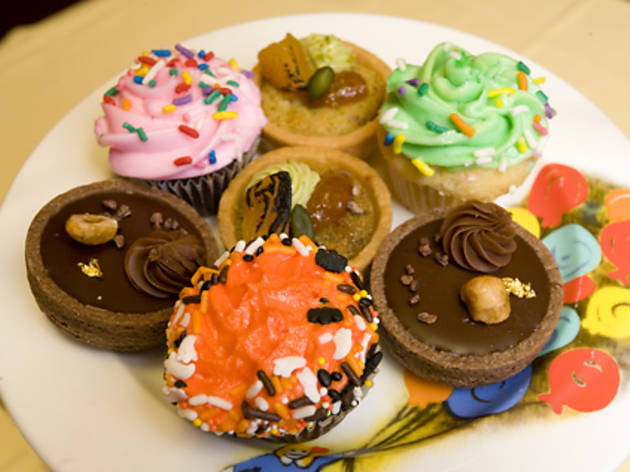 12/19
Madeline's Tea at Bemelmans Bar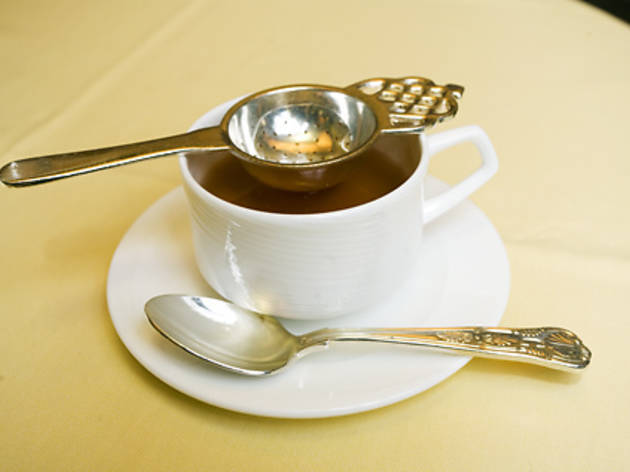 13/19
Madeline's Tea at Bemelmans Bar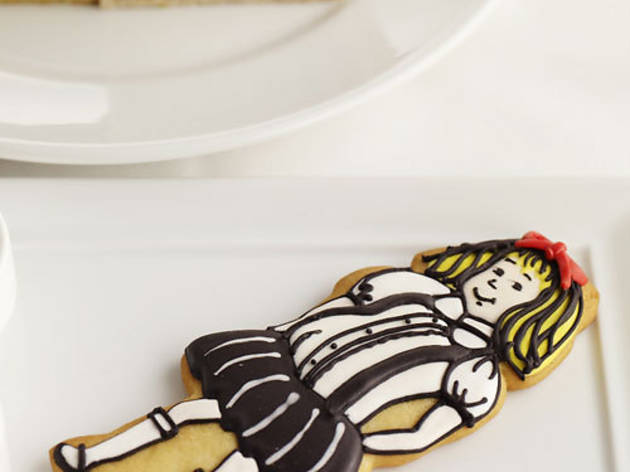 14/19
Eloise Tea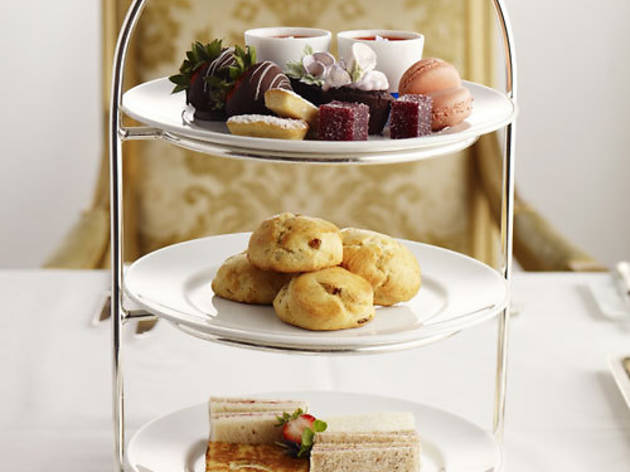 15/19
Eloise Tea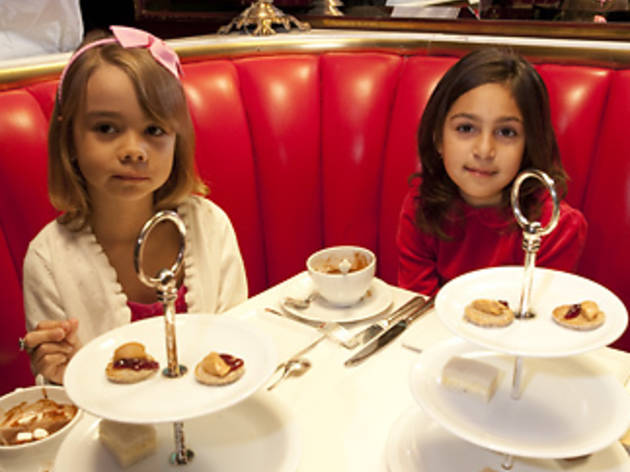 16/19
The Russian Tea Room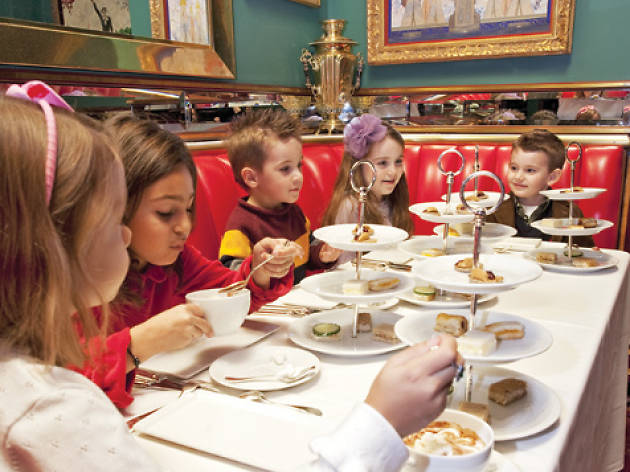 17/19
The Russian Tea Room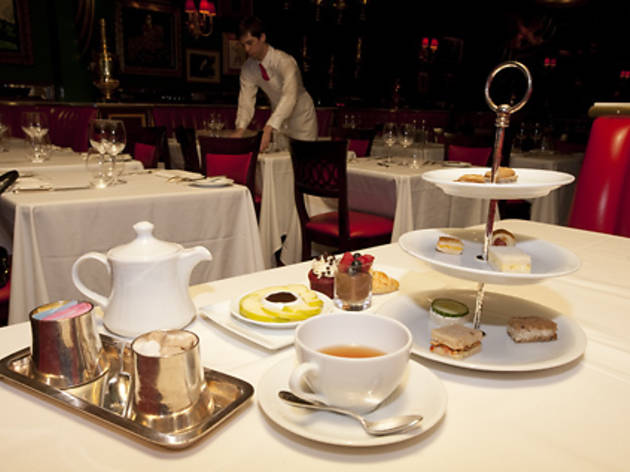 18/19
The Russian Tea Room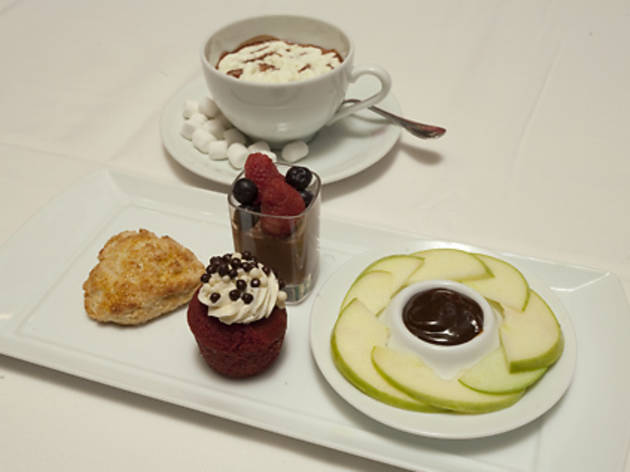 19/19
The Russian Tea Room
Alice's Tea Cup
* 102 W 73rd St at Columbus Ave (212-799-3006, alicesteacup.com).
* 156 E 64th St between Lexington and Third Aves (212-486-9200, alicesteacup.com).
* 220 E 81st St between Second andThird Aves (212-734-4832, alicesteacup.com). Tea served all day. $23--$38; Wee Tea (under age 10) $15. Reservations recommended for parties of six or more.
"Would you like to be sprinkled with fairy dust?" These words are likely to greet your child as you walk into one of this mini-chain's delightful outposts. After she's showered with sparkles and fitted with fairy wings, escort her past walls covered in Alice in Wonderland--inspired photos and Lewis Carroll quotes, and settle in for a tea worthy of any unbirthday party. The Wee Tea begins with juice, a pot of hot chocolate ($2 extra) or any of 150 varieties of tea. Next, a double-decker tray arrives; on the top tier sits a massive, fresh-baked scone of your tot's choice—the savory selections include ham and cheese, but what kid would choose that when there's pumpkin-caramel or chocolate with berries to be had? The bottom plate holds an entre such as grilled cheese or PB&J slathered on banana bread, and a cup of dark-chocolate mousse with whipped cream and sprinkles. For adults, there are three tea-service options sized for varying appetites, but we dare anyone to polish off the surprisingly generous "Nibble."After your meal, you'll likely dance out the door carrying a big box of leftovers, with glitter clinging to your hair and Cheshire Cat--sized grins on your faces.
American Girl Cafe
609 Fifth Ave at 49th St (877-247-5223, americangirl.com). Tea served daily at 4pm. $20 per person. Reservations recommended.
If you're a six-year-old girl, this much you know: American Girl Place is mecca, and enjoying any sort of refreshment there is secondary to the experience of just taking the whole place in. Happily for accompanying moms, afternoon tea in the third-floor caf is well-orchestrated in a comfortable and cheerful room, and can be enlivened with a tipple of champagne. For girls already ecstatic from riding the escalators past heaps of coveted dolls and accessories, the warm cinnamon buns and scones, and chocolate cups filled with cream, stoke the delirium. Guests nibble on finger sandwiches (standard turkey and Brie, egg salad, and ham and cheese, served on the kind of soft bread favored by kids missing teeth) while pouring tea into tiny cups for the dolls—either favorites brought from home or one borrowed from the caf.
Bemelmans Bar, the Carlyle
35 E 76th St at Madison Ave (212-744-1600, thecarlyle.com). Sat 10am, 12:30pm. $45, children under three $20. Reservations required.
Traverse the Carlyle's beautiful black-and-ivory lobby to attend Madeline's Tea, and you'll discover what could be the ultimate piano bar—if your taste runs more to Taylor Swift than to Cole Porter. Once seated, take a moment to admire the mural illustrations by Madeline author Ludwig Bemelmans. Head to the buffet, which is perfect for kid-dining: You can make as many trips as you'd like, and you needn't collar a waiter every time you want more ketchup or an extra fruit cup. Food options include tea sandwiches, salads and chicken quesadillas. Dessert is placed above eye level, so your child might not notice the array of cookies (madeleines, of course), candy and rainbow-colored cupcakes until her second trip.
The Palm Court, the Plaza
Central Park West at Fifth Ave (212-546-5460, theplaza.com). Eloise Tea: $28.
After closing temporarily, the renovated Palm Court reopened in April 2010. Among several afternoon tea options is a great one for kids: The Eloise Tea, named for the hotel's most famous (fictional) resident. Tots can indulge in a variety of sandwiches (among them cucumber on buttered bread, and strawberry and cream cheese), plus fresh-baked scones with double Devonshire cream, and an assortment of cookies and cakes. Peppermint iced tea or "cold cold pink lemonade" is an ideal accompaniment.
The Russian Tea Room
150 W 57th St between Sixth and Seventh Aves (212-581-7100, russiantearoomnyc.com). High Tea served daily 2--4:30pm. $50 (adult menu includes caviar and smoked salmon); Children's Tea (under age 13) $25. Reservations recommended.
When you walk into the venerable Russian Tea Room, you might have trouble believing that children are welcome. With its red-and-gold decor, formally attired waiters and "people who pull the table out every time you get up," as one young visitor noted, you might even feel woefully underdressed. But persevere on for the Children's Tea and expect to be richly rewarded. Choose your beverage: perhaps tea for you, and a signature hot chocolate with whipped cream and marshmallows for your young date. Adults are offered a variety of loose tea and can add a glass of Champagne to their high tea service for an additional $25. Then out comes a three-tiered tower of tea sandwiches, including a blini with PB&J. Finally the dessert plate arrives, teeming with mini cupcakes, berry-topped chocolate mousse, apple slices with caramel dipping sauce, and warm scones.