Mother's Day brunch deals in NYC
These eateries let you splurge without breaking the bank.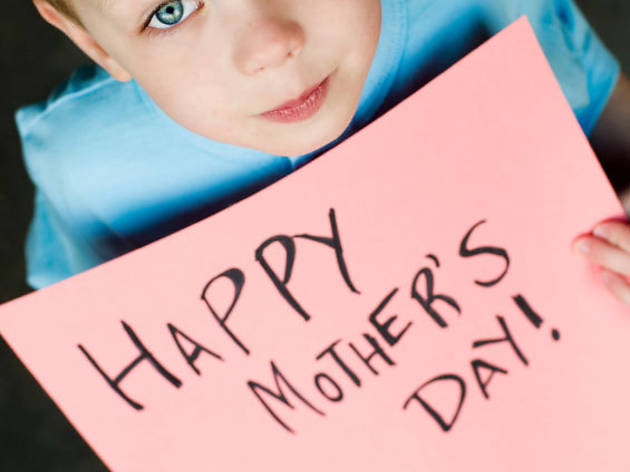 Just because you want to treat Mom to a memorable day doesn't mean you have to go for broke on brunch. Overpriced prix fixe menus may be the norm for the holiday, but these tasty meal deals will leave you with enough cash to buy some flowers for Mama, too. As of press time, reservations are still available at these eateries, but call quickly!
Baci & Abbracci
204 Grand St between Bedford and Driggs Aves, Williamsburg, Brooklyn (718-599-6599, baciny.com). Subway: L to Bedford Ave.
One of the best prix fixe deals around is found at this modern Italian restaurant, where the $35 three-course spread includes goods like pan-fried coconut shrimp, slow-cooked lamb shank, and mango pannacotta with raspberry sauce. Picky kids can snack on the margherita pizza off the regular menu. Reservations recommended.
Back Forty
190 Ave B between 11th and 12th Sts (212-388-1990, backfortynyc.com). Subway: L to First Ave.
Start off with the sweet potato pancakes ($5) at this laidback eatery before tucking into fried chicken and waffles ($14) or the decidedly healthier poached eggs with baby green wheat. Taking reservations for parties of six or more.
Buttermilk Channel
524 Court St at Huntington St, Carroll Gardens, Brooklyn (718-852-8490, buttermilkchannelnyc.com). F, G to Smith-9th Sts.
Pecan pie French toast ($10) and apple, bacon, cheddar grilled cheese ($11) will keep the little ones sated while Mom dines on the short rib hash ($12) or house-cured salmon platter ($11) at this fresh-ingredient-driven restaurant. No longer taking reservations, but will try to accommodate walk-ins.
Delicatessen
54 Prince Sts between Lafayette and Mulberry Sts (212-226-0211, delicatessennyc.com). Subway: 6 to Bleecker St.
Kids get their own special menu today. Among the $12 offerings: a bucket of buttermilk fried chicken or baked mac and cheese, capped off with milk and cookies, or a slice of chocolate layer cake. Mom, meanwhile, can chow down on a Scottish smoked salmon knish or Peekytoe crab fritter Benedict from the $35 adult prix fixe. Reservations recommended.
Henry's
2745 Broadway at 105th St (212-866-0600, henrysnyc.com). Subway: 1 to 103rd St.
Here, Mom can knock back a Wild Hibiscus Mimosa before digging into chilled honeydew cucumber soup and crispy salmon cakes, or a chorizo-potato omelet off the $27 prix fixe menu. The best part: a surprise chocolate parting gift. Reservations recommended.
Lounge 47
47-10 Vernon Blvd between 47th Ave and 47th Rd, Long Island City, Queens (718-937-2044, lounge47.com). Subway: 7 to Vernon Blvd-Jackson Ave.
There's no pretense at this friendly Long Island City spot. Mom can enjoy chunky granola French toast or a traditional Irish breakfast—down to the black and white pudding—in the lovely back garden for just $13, including a Mimosa or Bloody Mary to boot. No reservations, first-come, first-served.
Mercadito
179 Avenue B between 11th and 12th Sts (212-529-6490, mercaditorestaurants.com). Subway: L to First Ave.
At this upbeat Mexican hangout, $28 ($20 for kids under 12) buys you a zesty brunch served family-style. Dishes such as manchego cheese pancakes and chipotle chilaquiles come with sides and dessert, but Mama may want to kick back with the Guavacava, made with tequila, cava, guava, and simple spiced syrup. Reservations recommended.
SD26
19 E 26th St between Broadway and Fifth Ave (212-265-5959, sd26ny.com). Subway: R, W to 28th St.
We admit that at $55 for parents, $30 for children under 12, this Mother's Day brunch isn't so cheap. Yet the three-course meal is still a bargain at this modern incarnation of San Domenico. The star of the show: the rich, egg-filled ravioli with truffle butter. Reservations recommended.
Trattoria Cinque
363 Greenwich St between Franklin and Harrison Sts (212-965-0555, tc5nyc.com). Subway: 1 to Franklin St.
The menu might be limited at this family-friendly Italian joint but chances are Mom will still be torn between dishes like porchetta Eggs Benedict ($15) and ricotta-stuffed Panettone French toast ($13), as well as the five Bloody Mary concoctions (perhaps she can taste test them all). Reservations recommended.

View Mother's Day brunch deals in a larger map
---