Mother's Day brunches for families in NYC
New Yorkers love a good brunch---especially on Mother's Day.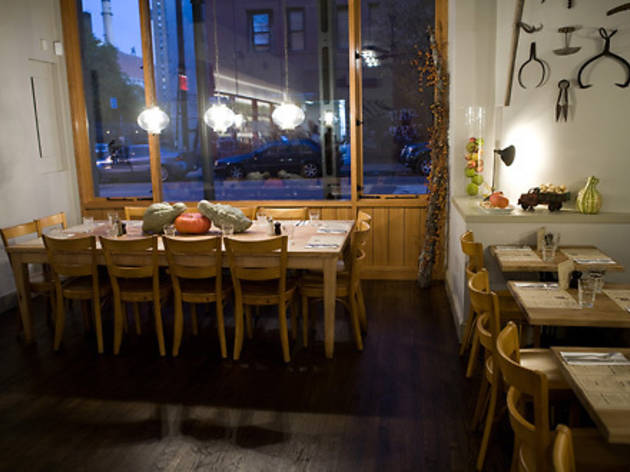 1/6
Jeffrey Gurwin
Back Forty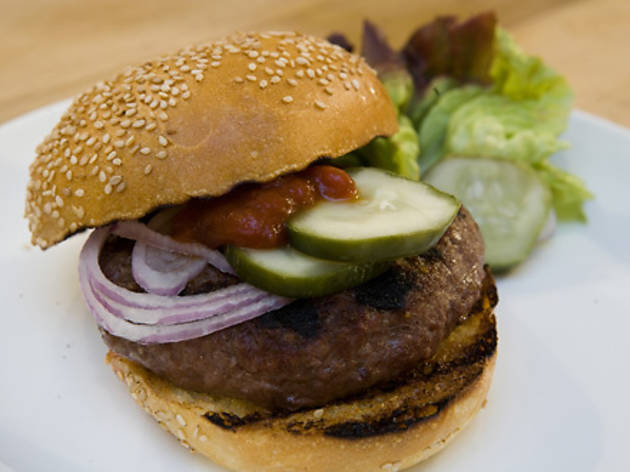 2/6
Jeffrey Gurwin
Back Forty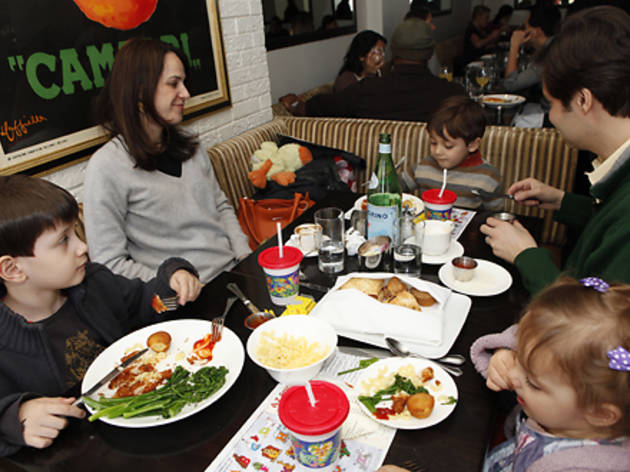 3/6
Photograph: Francine Daveta
Brunch at Parlor Steakhouse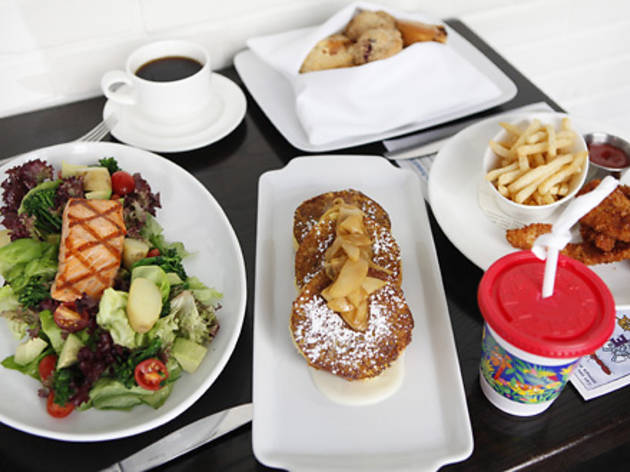 4/6
Photograph: Francine Daveta
Brunch at Parlor Steakhouse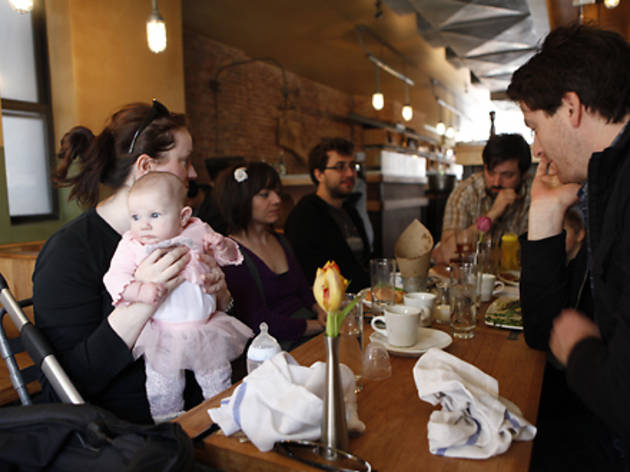 5/6
Photograph: Francine Daveta
Brunch at Strong Place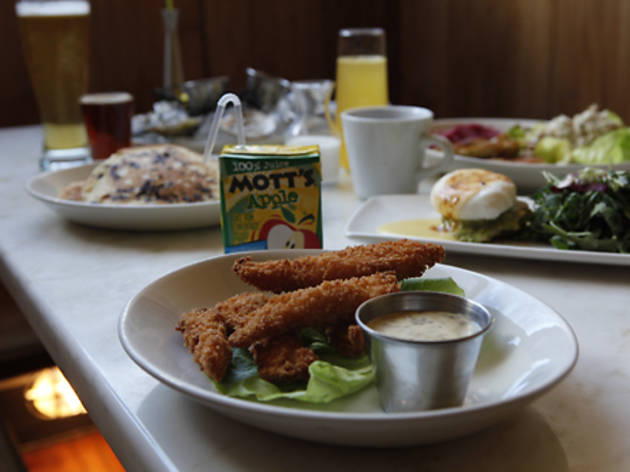 6/6
Photograph: Francine Daveta
Brunch at Strong Place
Back Forty
Start off with an order of buttermilk biscuits for the table before tucking into fried chicken and waffles—a kid and parent fave—at this laid-back restaurant. Their spiced pumpkin pancakes are another crowd-pleaser. Parties of five or more may make a reservation. 190 Ave B between 11th and 12th Sts (212-388-1990, backfortynyc.com)
Lounge 47
There's no pretense at this Long Island City spot. Mom can enjoy chunky granola, French toast or a traditional Irish breakfast—down to the black and white pudding—in the lovely back garden for just $13, including a mimosa or Bloody Mary. Kids will go for the buttermilk pancakes or chicken fingers. No reservations. 47-10 Vernon Blvd between 47th Ave and 47th Rd, Long Island City, Queens (718-937-2044, lounge47.com)
Parlor Steakhouse
Visit the UES eatery on a weekend afternoon and you'll find a mix of twentysomethings and families enjoying prix fixe options. On Mother's Day, though, everything is la carte—faves include the sweet brioche French toast with caramelized apples, mascarpone cheese and vanilla maple syrup, and the savory BLT frittata. Little ones eat off the children's menu: $10 buys them a kid-size meal, drink and dessert (chocolate-chip cookies with a scoop of ice cream). Reservations are accepted. 1600 Third Ave at 90th St (212-423-5888, parlorsteakhouse.com)
Route 66
Like the famed highway that inspired its name and decor, this Hell's Kitchen diner is all-American, with a menu to match. You'll be amazed by the extra-generous portions—the omelettes, salads and sandwiches can easily be shared. A special prix fixe menu will be available on Mother's Day (price wasn't set at press time). Reservations are accepted. 858 Ninth Ave between 55th and 56th Sts (212-977-7600)
Strong Place
This fairly new Cobble Hill bistro (it opened in fall 2010) has an eclectic brunch menu—baked egg casserole, potato pancakes and a BBQ pork sandwich. Kids'-menu items ($5) come with a juice box. 270 Court St between Butler and Douglass Sts, Cobble Hill, Brooklyn (718-522-0913)
Telepan
Chef (and dad) Bill Telepan's UWS spot offers a $35 prix fixe menu for parents—yogurt parfait, ricotta blintzes or crpes followed by an entre. Kids can order any prix fixe dish (say, apple-walnut French toast) la carte. Reservations are accepted. 72 W 69th St between Central Park West and Columbus Ave (212-580-4300, telepan-ny.com).