American Girl Place New York: Dolls for girls, café and toy store
A guide to American Girl Place New York, the popular doll toy shop and café on Fifth Avenue near Rockefeller Center.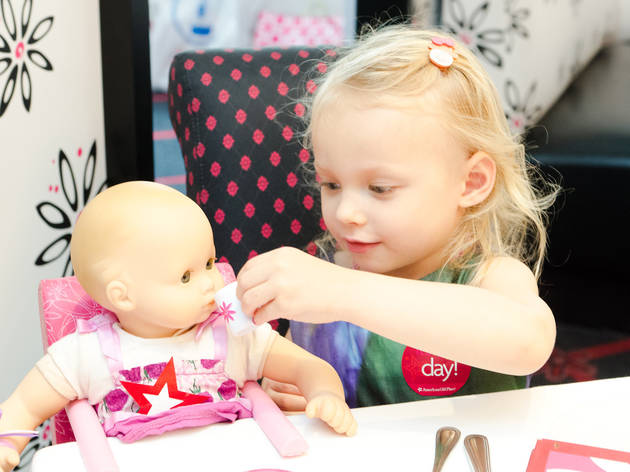 Fans from around the country flocks to this premier shop for all things American Girl. The midtown store is a shopping mecca for little girls, filled with various 18-inch American Girl dolls, as well as corresponding books and a Dress Like Your Doll shop. There is also a cafe that serves brunch, lunch, afternoon tea and dinner.
Where is American Girl Place?
American Girl Place is located in New York City's midtown area. They shop/café is on Fifth Avenue at 49th Street.