Family-friendly bike shops in NYC
Buy your kid a bike that will last.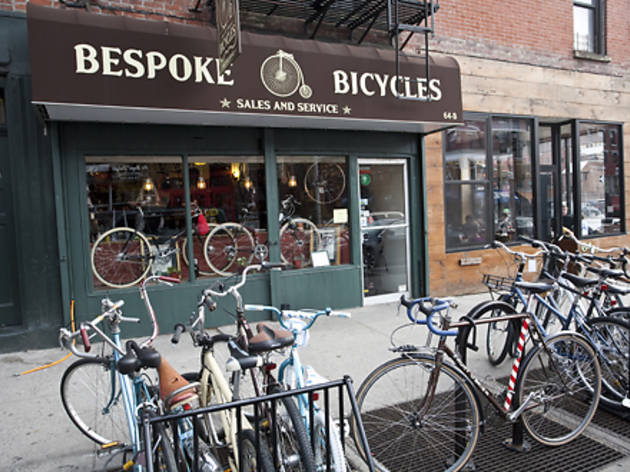 1/8
Photograph: Caroline Voagen Nelson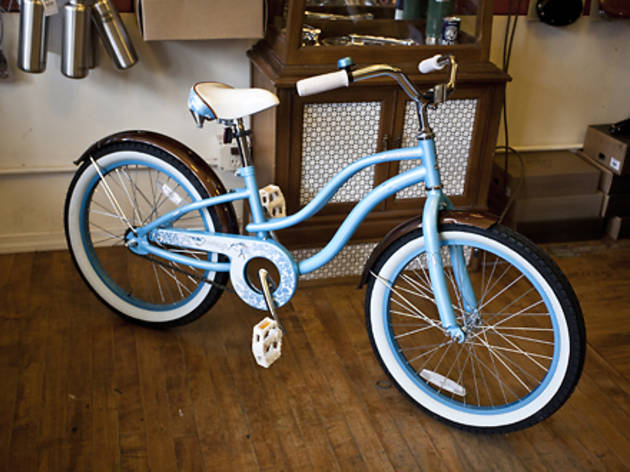 2/8
Photograph: Caroline Voagen Nelson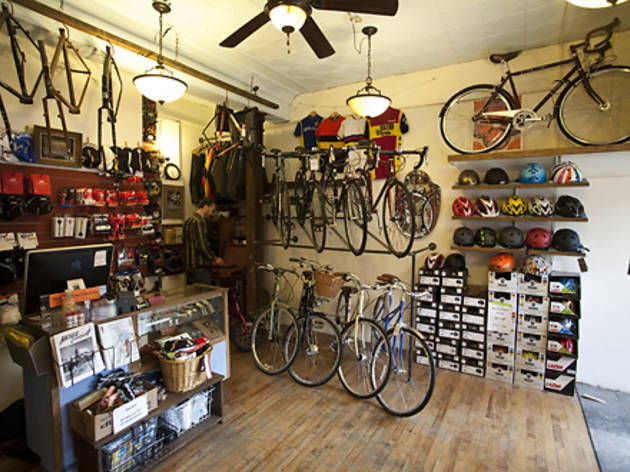 3/8
Photograph: Caroline Voagen Nelson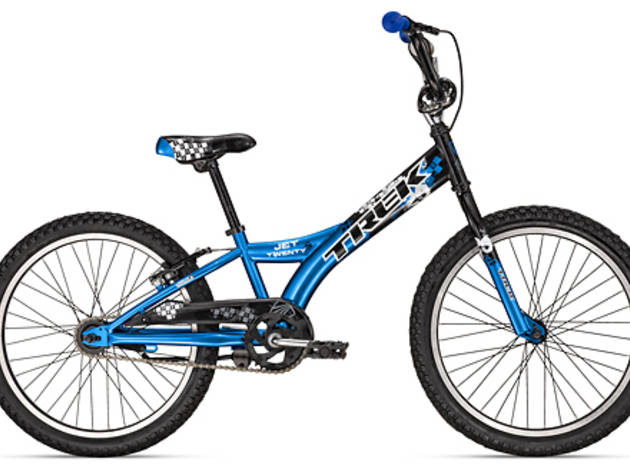 4/8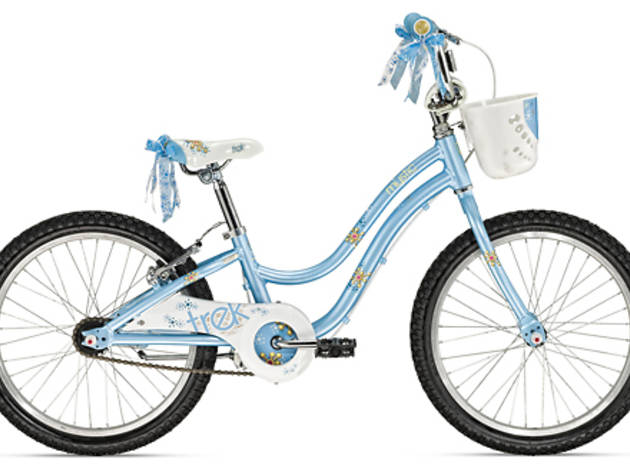 5/8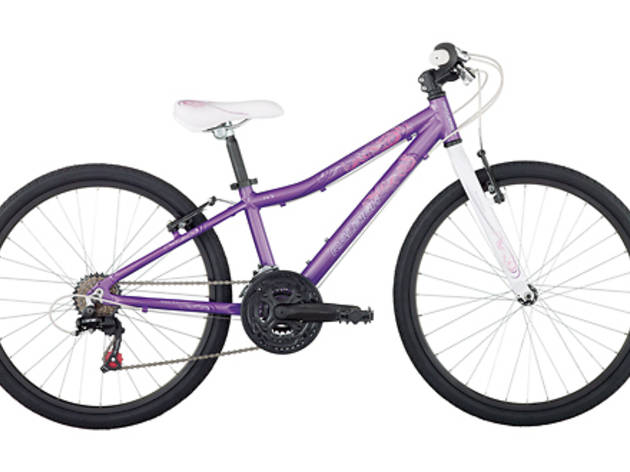 6/8
7/8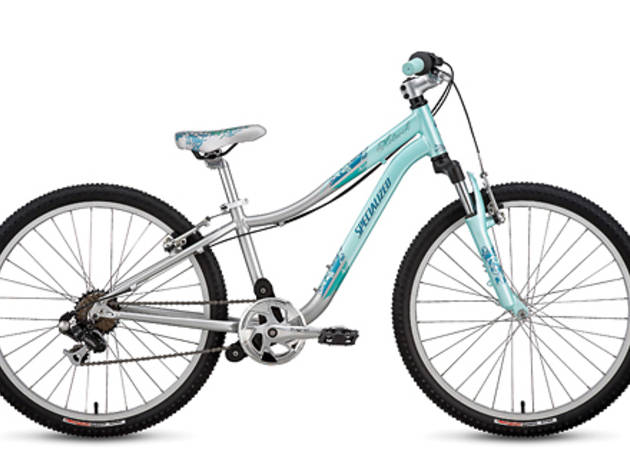 8/8
As any cyclist can tell you, good equipment is a must—and that goes doubly for children's gear. Before hitting the city's bike paths this spring, stop by one of these indie shops: Specialists help kids choose, and stand behind the store's products down the road.
Bellitte Bicycles
The huge inventory at this Jamaica spot ranges from classics like Schwinn to higher-end lines like Trek. Staff are on hand to make sure kids' choices are the right size: perfect to use now but with enough room to last a couple of years. 169-20 Jamaica Ave between 172nd and 173rd Sts, Jamaica, Queens (718-739-3795, bellbikes.com)
Owner's pick Trek 20" Jet and Mystic 20S (ages 6 to 10); $169. "It's good-looking, and has durable aluminum wheels," says Sal Bellitte.
TOK DEAL 15 percent off MSR price of all bikes and accessories through May 31.
Bespoke Bicycles
The Fort Greene shop's specialty is classic touring bikes—that and a staff with serious repair expertise. Owner Cassidy Vare values comfort and practicality, so all the kids' bikes are from Raleigh: well made but not too costly. 64-B Lafayette Ave between South Elliott and South Portland Pls, Fort Greene, Brooklyn (718-643-6816, bespoke-bicycles.com)
Owner's pick Raleigh Retro, 16" (ages 3 to 6) and 20" (ages 6 to 10); $185--$200. "It looks like a beach cruiser, with big fat balloon tires and fenders."
TOK DEAL 10 percent off through May 31.
Bicycle Habitat
Maverick biking advocate Charlie McCorkell's shop carries two premium kids' brands and offers a buy-back program for repeat customers: Bring in your child's outgrown bike and you'll likely get back 50 percent of the original purchase price (depending on the bike's condition) to put toward a new bicycle. 244 & 250 Lafayette St between Broome and Spring Sts (212-431-3315, bicyclehabitat.com)
Owner's pick Specialized Hotrocks, 12", 16", 20", 24" (ages 3 to 13); $160--$440. "It's lighter than anything, which is key for a child to progress."
TOK DEAL 10 percent off all bikes, 15 percent off accessories through May 31.
Ride Brooklyn
Thanks to its unusual mix of brands (Diamondback, Electra and KHS for kids), the newcomer has won over many locals. Adventurous tykes should go for a BMX-style bike that can take a beating, while those of a more cautious nature can stick with a standard model with a coaster break. 468 Bergen St between Flatbush and Fifth Aves, Boerum Hill, Brooklyn (347-599-1340, ridebrooklynny.com)
Owner's pick 24" Raleigh Ivy and Mountain Scout (ages 9 to 13); $299. "Kids will keep up," says Pete Kocher, "since it's got an aluminum frame."
TOK DEAL 10 percent off all kids' bikes and gear through May 31.
United Spokes
The Bronx newbie's owner, Ian Jacob, has a thing for mountain and BMX-style bikes from lines like Torker and Kona. (They're perfect for the city's uneven sidewalks.) Bonus: The shop's right across the street from lush Van Cortlandt Park. 207 W 242nd St at Broadway, Bronx (718-432-2453, unitedspokes.com)
Owner's pick Kona 20" Makena (ages 6 to 10); $349. "It's made of aluminum so it's lighter, and it has a suspension fork and a full range of gears."
TOK DEAL 15 percent off kids' bikes (sizes 12" to 24") and all accessories, 10 percent off all BMX bikes, 8 percent off other adult bikes. Through May 31.