Stores for NYC tweens
A mom and her two daughters tour popular city boutiques.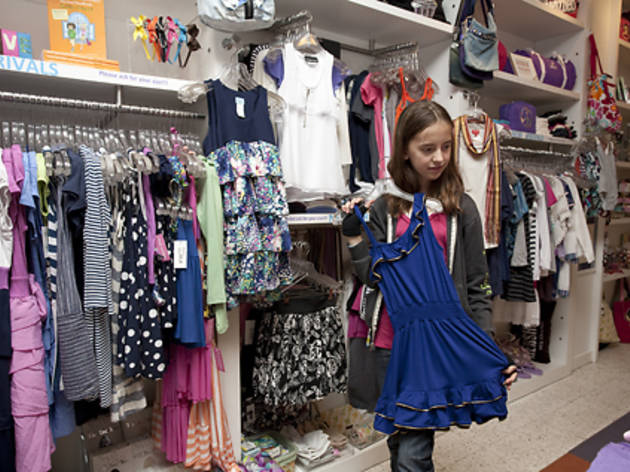 1/19
Berkley Girl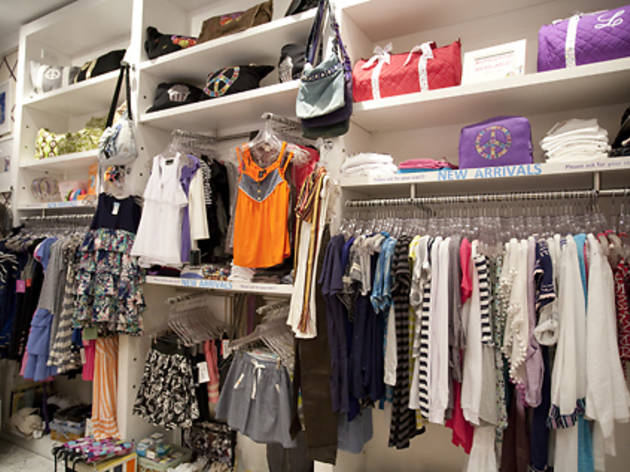 2/19
Berkley Girl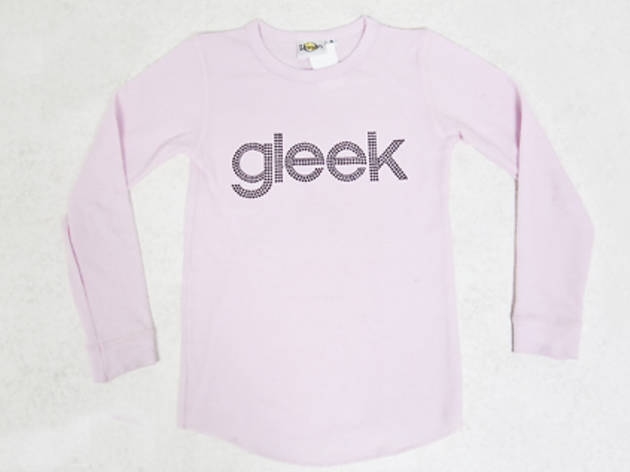 3/19
Gleek sparkle shirt
4/19
Mogo magnetic bracelets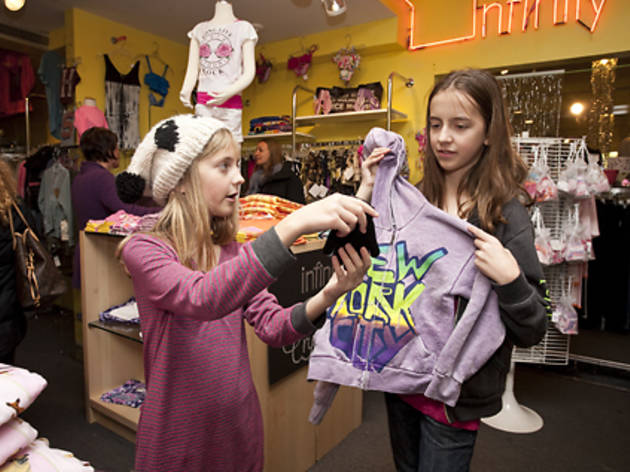 5/19
Infinity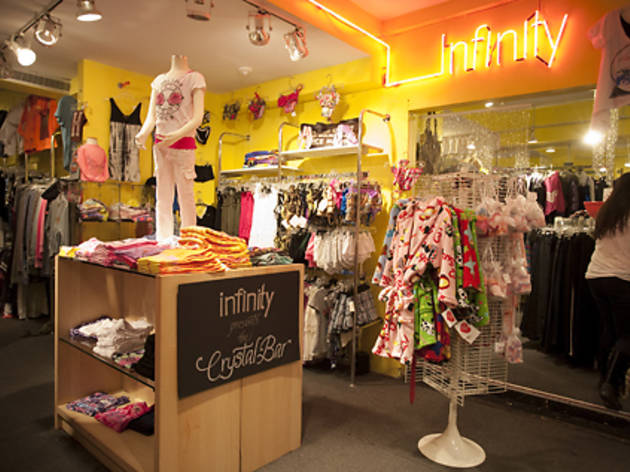 6/19
Infinity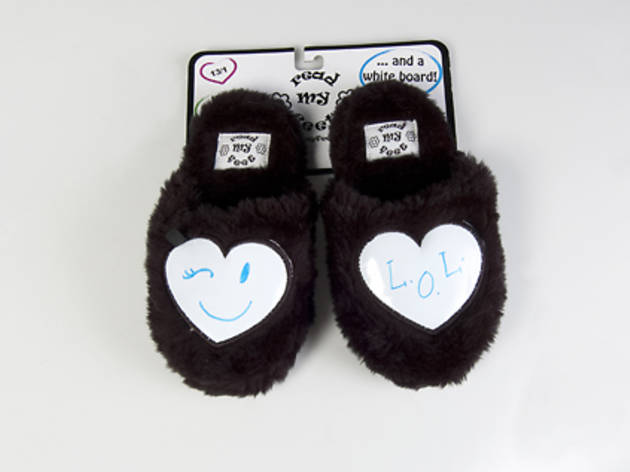 7/19
Slippers with whiteboard toes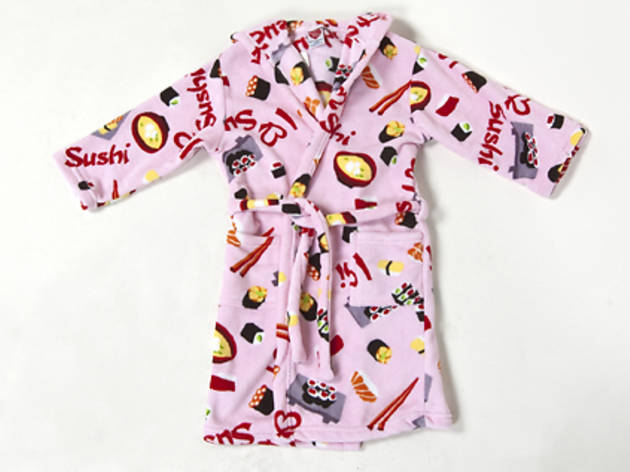 8/19
Sushi bathrobe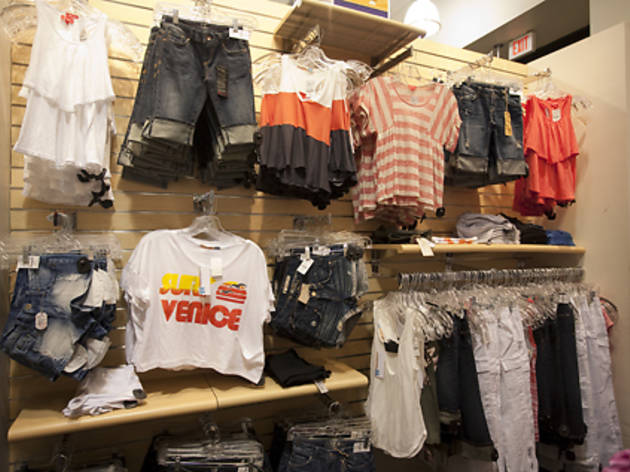 9/19
Lesters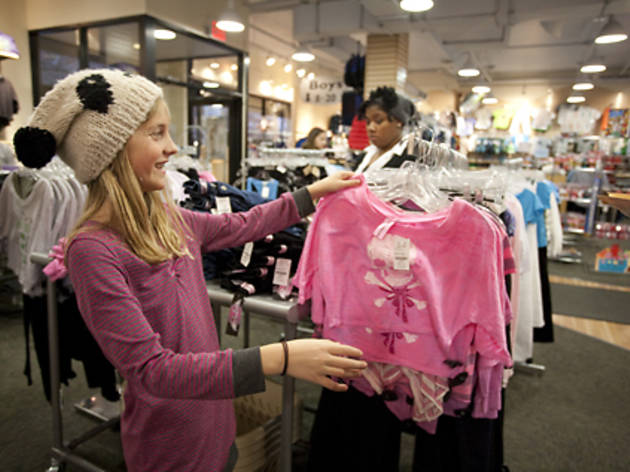 10/19
Lesters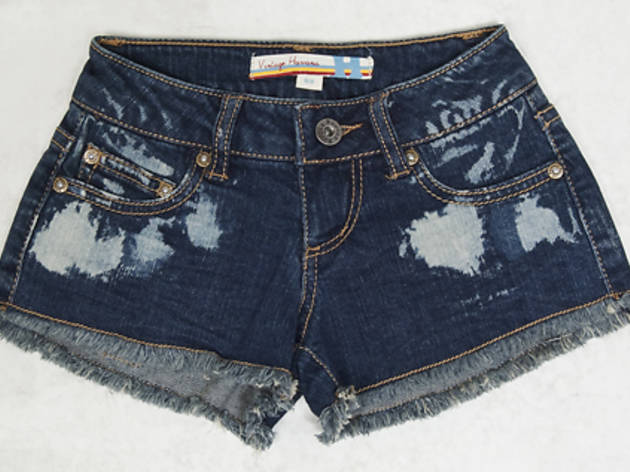 11/19
Denim shorts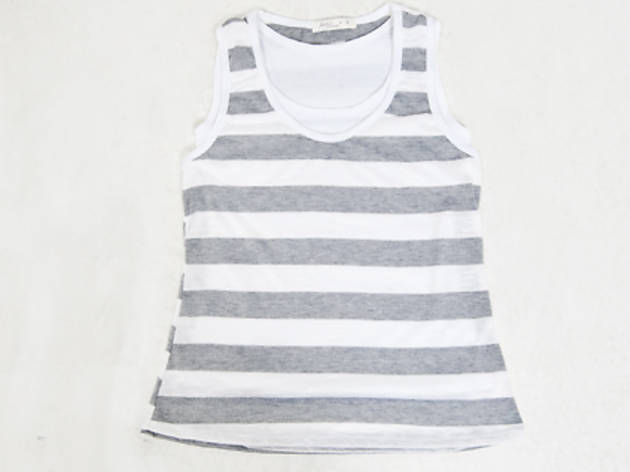 12/19
Striped tank top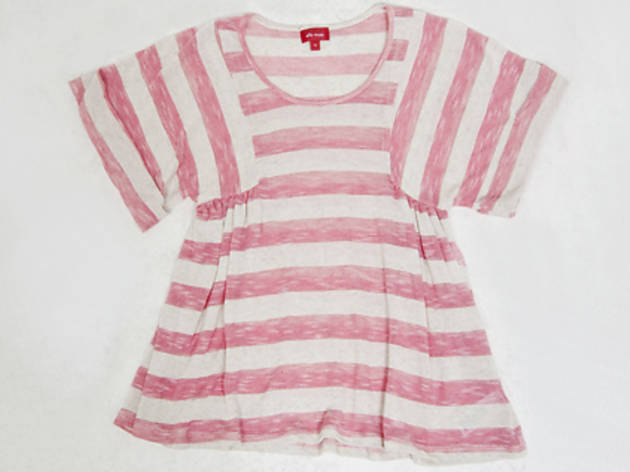 13/19
Red and white top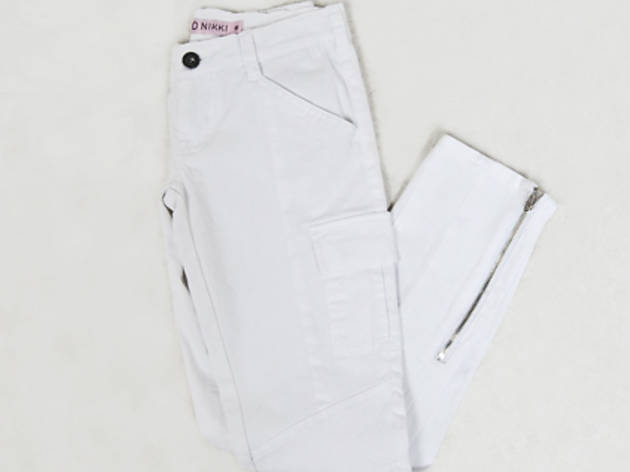 14/19
White cargo pants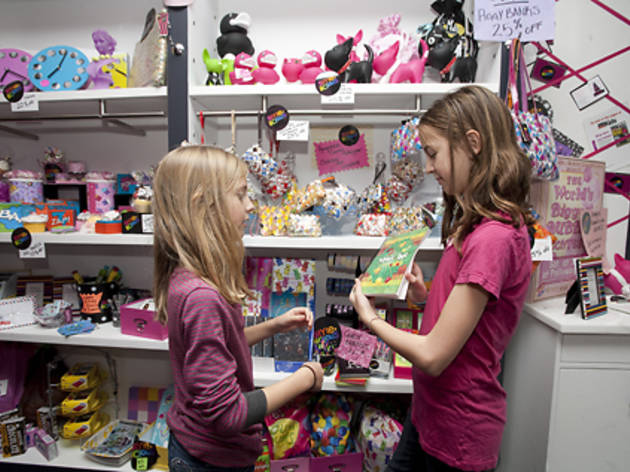 15/19
Style-licious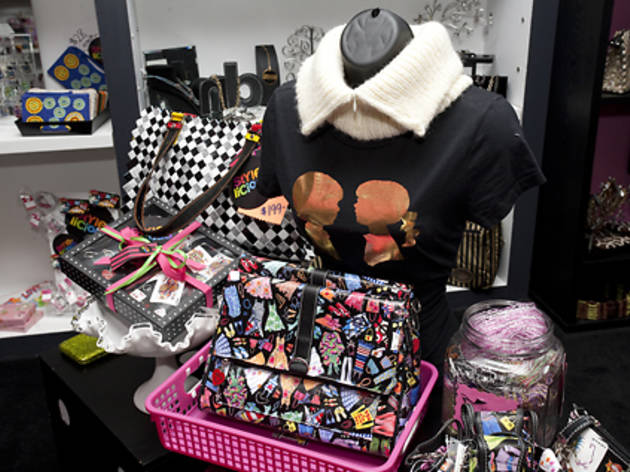 16/19
Style-licious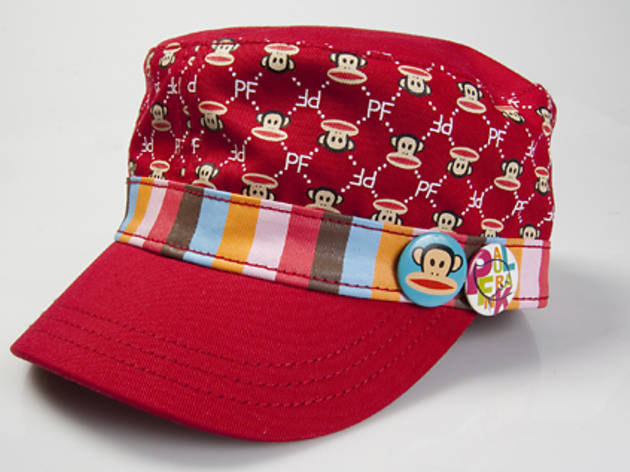 17/19
Paul Frank cap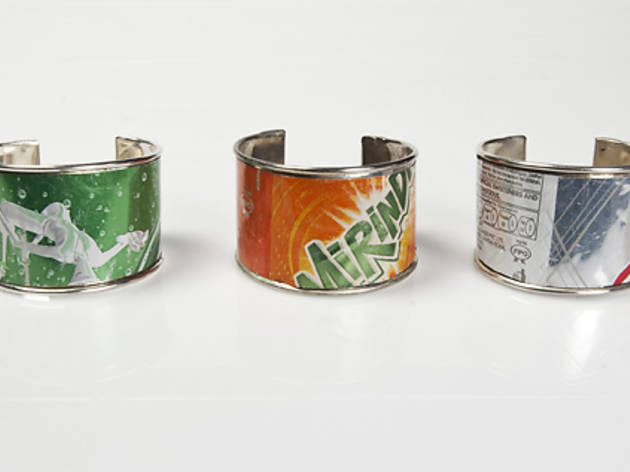 18/19
Recycled soda can cuffs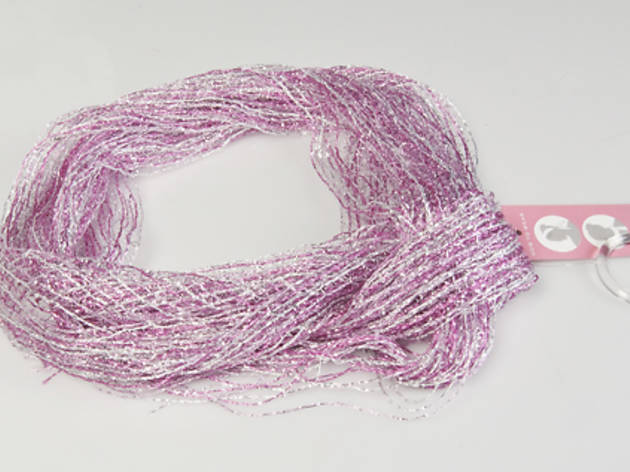 19/19
Two-in-one sheer belt/scarf
Shopping with girls of a certain age can be tricky. Take mine, for example—Isabel, 12, and Fiona, 10. They read Girls' Life and glance at People, but haven't a clue yet that Teen Vogue exists. They're itching to leave the sequins of the Children's Place behind, but aren't nearly ready to slip into Bebe's short designs. To split the difference, we visited four city shops to find out what's hot—and appropriate—for my future fashionistas.
Berkley Girl
Seven For All Mankind and Juicy Couture wares are stocked alongside quilted overnight bags and sporty wristwatches at this UWS fave. The owner, Jen Bruder, uses a local focus group to gauge the best tween trends—and it shows. Nearly everything the girls picked up was a hit, from flapper-like dresses (just right for upcoming bat mitzvah season) to sweet—but not babyish—bathing suit cover-ups. 410 Columbus Ave between 79th and 80th Sts (212-877-4770, berkleygirl.com)
Top picks Isabel was all over a GLEEK sparkle shirt ($43); Fiona went for the Mogo magnetic bracelets ($14) with add-on charms ($4 each).
Infinity
The boutique carries a number of popular tween brands (Butter, Littlefox), but offers a more individual touch: free alterations and a "crystal bar" where kids choose sparkly designs to hot-press onto purchases. Some of the sequin dresses seemed a bit over the top, though a black and silver romper was universally applauded (very Willow Smith). 1116 Madison Ave at 83rd St (212-734-0077)
Top picks A bathrobe printed with sushi ($70) was a big hit with Fiona, while Isabel eyed the black slippers with whiteboard toes, above—for scribbling with the included dry erase markers ($32).
Lester's
Racks here are packed with So Nikki tops and Butter hoodies as well as pricey party dresses; treats from Dylan's Candy Bar and funky accessories round out the gift section at the checkout counter. The girls loved selecting separates and creating outfits that soared to well over $100, making this a "bring Grandma along" destination. 1534 Second Ave at 80th St (212-734-9292, lestersnyc.com)
Top picks Isabel chose white cargo pants ($42) and a flowing red and white top ($57); short shorts ($40) and a striped tank top ($35) were Fiona's favorites.
Style-licious
This cozy, pink- and black-striped storefront is all about trendy, reasonably priced accessories: candy wrapper wristlets, wooden hand mirrors and knitted scarves. Most items were ideal for friends' birthday presents—lots of "wow" factor, but not too expensive—including glittery headbands and bejeweled cell phone covers. 1418 Second Ave at 74th St (212-717-8336, styleliciousnyc.com)
Top picks Fiona flipped for most of the Paul Frank inventory, including a sweet cap ($15); Isabel was partial to the recycled soda-can cuffs, left, from India ($16), and a two-in-one sheer scarf/belt ($18).
Outside Manhattan
B'tween
Owner Shelley Kruth, herself the parent of a 12-year-old, stocks her store with jeans from It and Tractor, flip watches, and wallets made from Tiger Beat and other teen-magazine covers. 354 DeGraw St between Court and Smith Sts, Carroll Gardens, Brooklyn (718-683-7993, btweenbklyn.com)
Justice
This mall staple (city outposts are located in Queens and Staten Island) is the perfect spot to load up on basics—graphic T-shirts, sweatshirts, pajamas and more—for tween girls. Go to shopjustice.com for store locations.
Level 2
Young fashionistas will find goodies from brands like Harajuku Lovers, Desigual Kids, In Sound, Tease and Chaser at this airy, purple-painted space. 456 Bergen St between Fifth and Flatbush Aves, Park Slope, Brooklyn (347-599-0543, level2-nyc.com).—Rory Halperin