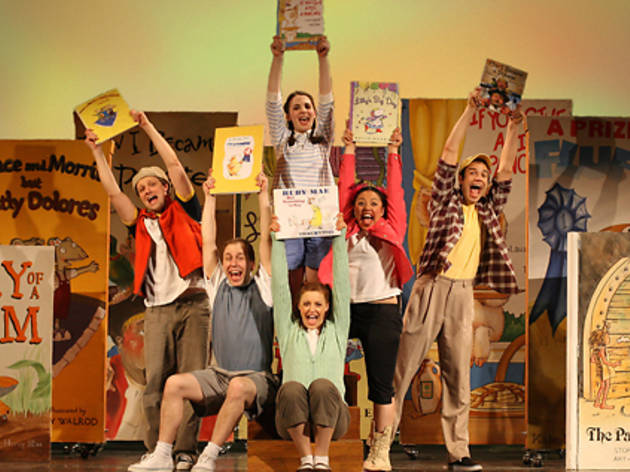 1/6
Theatreworks USA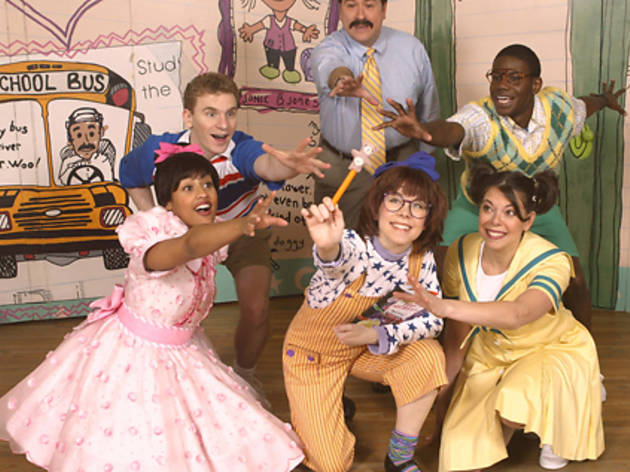 2/6
Theatreworks USA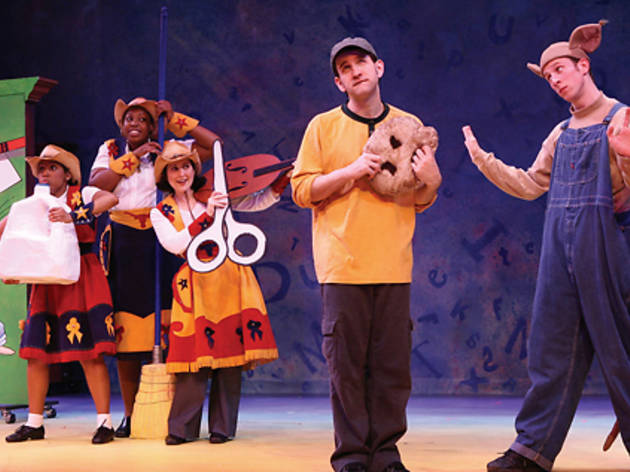 3/6
Theatreworks USA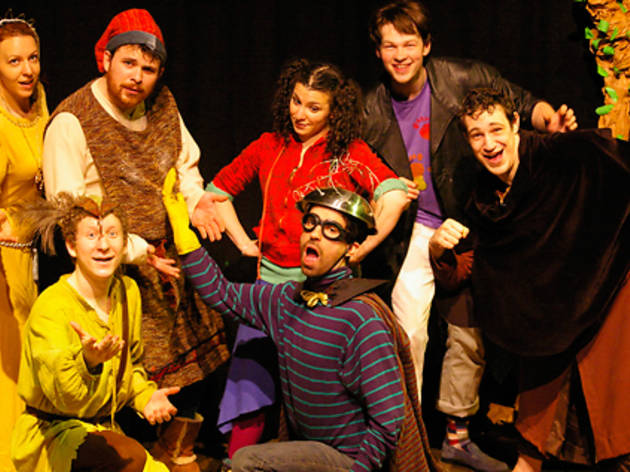 4/6
Monster Literature Theater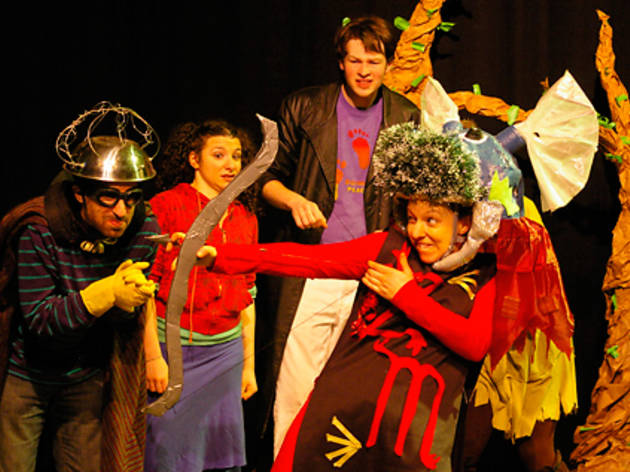 5/6
Monster Literature Theater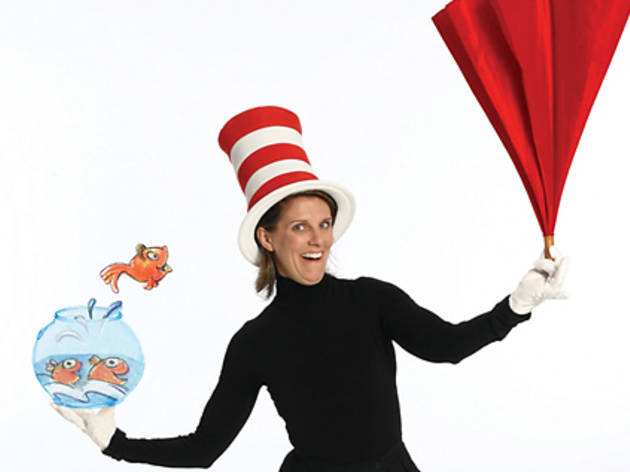 6/6
Brooklyn Center for the Performing Arts
Cheap theater for NYC kids
Catch a show for $10 or less, or snag discounts to Broadway spectacles.
FREE TheatreworksUSA
The nation's largest children's theater company puts on original, G-rated productions at venues across the city all year long. Every July and August, the troupe mounts a new show—for free—at the Lucille Lortel Theatre. 212-647-1100, theatreworksusa.org
FREE CityParks PuppetMobile
With a portable stage and a trunk full of marionettes, a staff of puppeteers presents scaled-down versions of Swedish Cottage productions in city parks and playgrounds every summer. 347-865-5289, cityparksfoundation.org
$5 The Heights Players Storybook Theater for Children
Run entirely by volunteers, this nonprofit theater in Brooklyn Heights produces three or four interactive family musicals per year. 718-237-2752, heightsplayers.org
$5 Monster Literature Theater
Every other month, this troupe enacts a fresh adventure in the lives of two brave kids trying to stop an evil wizard from sending monsters to destroy storybook lands. Catch The Emperor's New...MONSTERS!, a reimagining of "The Emperor's New Clothes," from June 5 to 13 at the Brooklyn Lyceum in Park Slope. 718-857-4816, monsterliterature.com
$6 Target Family Fun Series at the Brooklyn Center for the Performing Arts
From October to late April, the Brooklyn Center presents five family-friendly shows. Upbeat kid classics like Seussical and Beauty and the Beast are on its 2010--11 lineup. 718-951-4500; brooklyncenter.com
$5--$8 Swedish Cottage Marionette Theater
This cozy venue presents puppet versions of well-known tales. Three, a funny mash-up of "The Three Little Pigs," "The Three Billy Goats Gruff" and "The Three Bears," plays through June 25. 212-988-9093, cityparksfoundation.org
$7--$8 Puppetworks
At this storefront theater in Park Slope, kids sit on the floor while grown-ups hunker down on bleachers behind them. The productions (largely adaptations of traditional fairy and folk tales) are written by the theater's artistic director, Nicholas Coppola. See Jack & the Beanstalk through August 22. 718-965-3391, puppetworks.org
$5--$10 Calhoun Performing Arts Series
A variety of family-friendly troupes fill the series' annual lineup, which runs from September to June. After the performances, little ones enjoy milk and cookies. 212-497-6528, calhoun.org
$10 13th Street Repertory Theatre
Every weekend, the group puts on two works: Wiseacre Farm, an interactive show about farm animals and birthday etiquette, and a cute, musical telling of Rumpelstiltskin called 212-675-6677, 13thstreetrep.org
Discounted tickets to Broadway shows
Go online
Visit playbill.com, broadwaybox.com, theatermania.com, lunchtix.com and travelzoo.com for discount codes.
Flash a student ID
At high5tix.org, you can get your middle- and high-school kids $5 tickets to tons of shows. The School Theater Ticket Program (schooltix.com) provides schools with coupons to popular shows, including Stomp and Mary Poppins. Check with your child's school to see if it has any on hand; if not, ask your school to mail in a request.
Buy rush seats
Many Broadway and Off-Broadway shows offer tickets for as little as $20 on the day of the performance—some are first-come, first-served, but most are lotteries. You'll typically have to arrive about two- and-a-half hours before curtain, but it varies by theater.
Visit TKTS
Three booths sell same-day tickets at 20- to 50-percent off. Go to tdf.org for more info.