10 things to do in New York City with kids before summer 2014 ends
Make the most of summer's last days with our list of the best things to do in New York City before the leaves change color.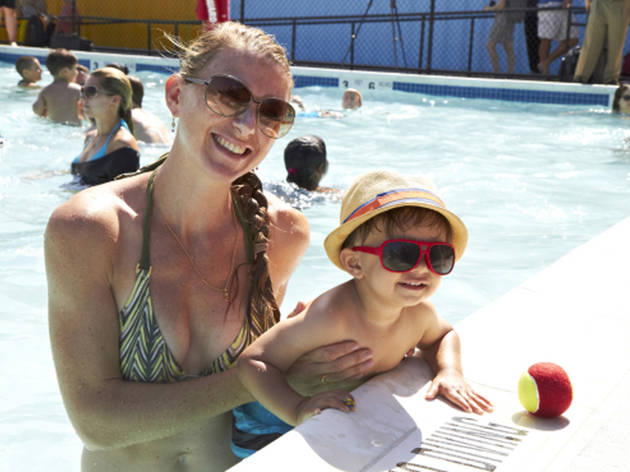 1/10
Photograph: Jena Cumbo
1. Splash in a city pool You've got 'til Labor Day to take a final dip in one of the city's public pools, including our favorites at McCarren Park, Astoria Park and Brooklyn Bridge Park.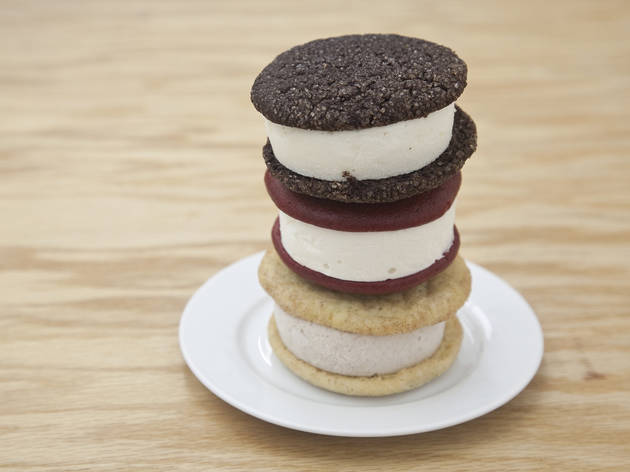 2/10
Photograph: Melissa Sinclair
2. Indulge in a yummy frozen treat There's no better time than hot summer afternoons to treat little ones to a delicious, decadent frozen treats, like the signature ice cream sandwiches at Melt Bakery, which we named one of the best ice cream shops in NYC!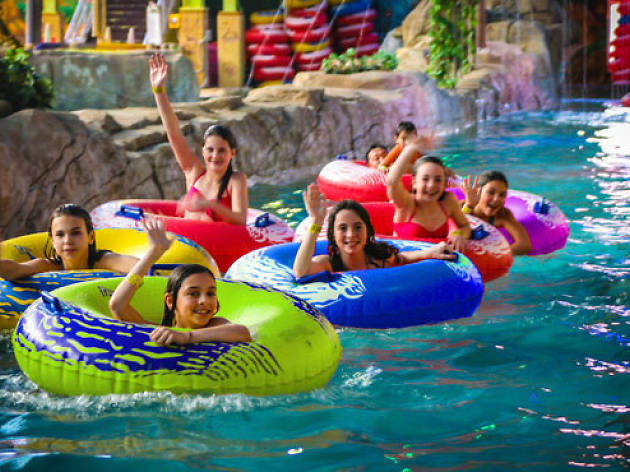 3/10
Photograph: Courtesy of Sahara Sam's Oasis Water Park
3. Plan a last-minute summer getaway Sure, there's plenty to see and do in NYC, but why not take advantage of all the amusement parks, lakes and kid-friendly farms outside of it? Here are seven easy vacation ideas for a final family hurrah to curb the back-to-school blues.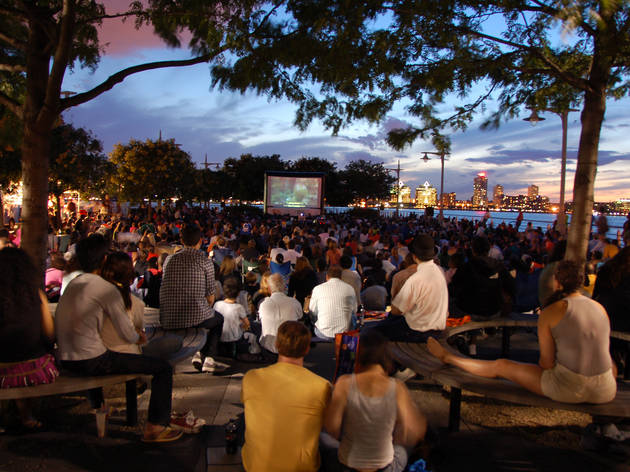 4/10
Photograph: Courtesy Hudson River Park Trust
4. Catch one of summer's last outdoor movie screenings Sadly, most of this summer's free outdoor movie series have ended, but kids can still catch a final RiverFlicks screening Friday, August 22 of The Wizard of Oz, while the South Street Seaport's Front Row Cinema continues through next week with a screening of—wait for it—Frozen!
5/10
Photograph: Alex Strada
5. Build sandcastles at a city beach New York City's public beaches close Labor Day weekend, so plan a visit to one the best beaches for NYC families soon, like Rockaway or Jones Beach!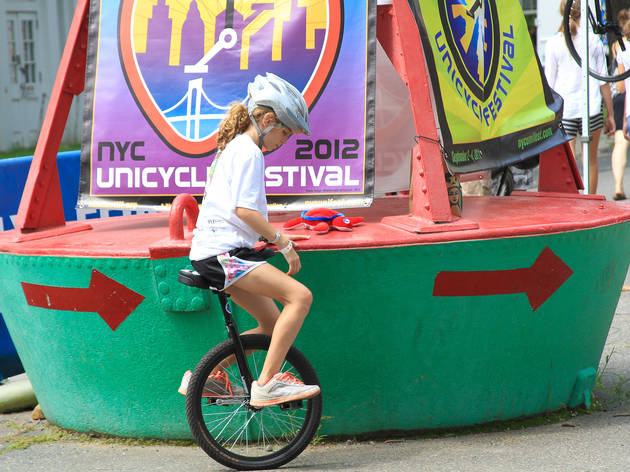 6/10
Photograph: Fiora Watts
6. Gear up for a (very eventful) Labor Day weekend You won't believe how many awesome end-of-summer events are happening this Labor Day, and we've got you covered for all of 'em! Check out our Labor Day weekend family events guide, where you'll find details on the West-Indian American Day Parade, the annual Unicycle Festival and a food and dance festival in Harlem.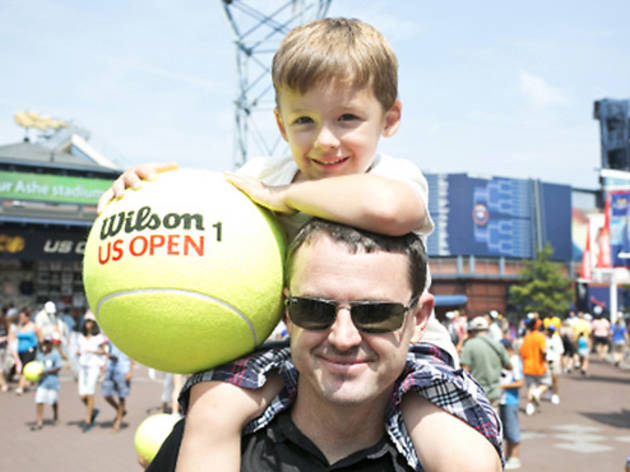 7/10
Photograph: Caroline Voagen Nelson
7. Practice your swing at Arthur Ashe Kids' Day On Saturday, August 23, Arthur Ashe Kids' Day, which our readers named the best annual festival for NYC kids, returns! Each year, the US Open's free family festival invites tennis fans to watch the pros practice, take part in tennis workshops and—if you were able to score a ticket to the stadium show—hear country star Hunter Hayes perform.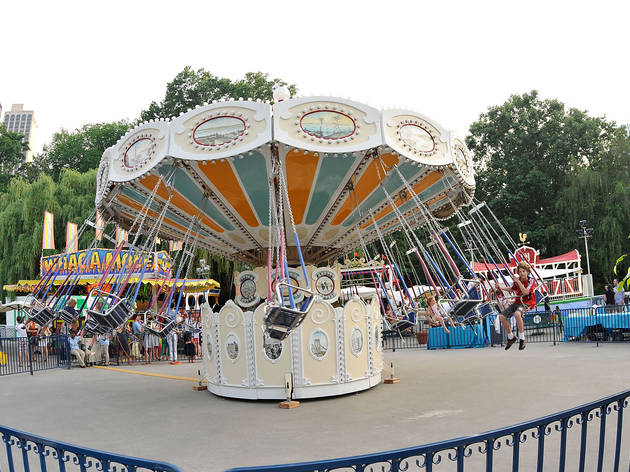 8/10
Photograph: Gary Gershoff
8. Play Whac-A-Mole and Bumper Boats at Victorian Gardens Before it turns back into an ice rink, step back in time to a 19th-century carnival at Central Park's only amuseument park, Victorian Gardens, before it closes September 7.  
9/10
Photograph: courtesy Long Island Children's Museum
9. View a last-chance exhibition In order to make way for museums' exciting new and upcoming exhibits for fall, the summertime shows have got to go. Plan a trip to see the Brooklyn Museum's "Swoon: Submerged Motherlands," (closes Aug 24), the Brooklyn Children's Museum's "Art Inspires Art" and "Brooklyn Block Lab," (both close Aug 31), "The ABC of It: Why Children's Books Matter" at NYPL (closes Sept 7), "Folly" at Madison Square Park (closes Sept 7), "Clouds" at Central Park (closes Aug 24), and "Focus: Artist As Observer" at CMA (closes Sept 7).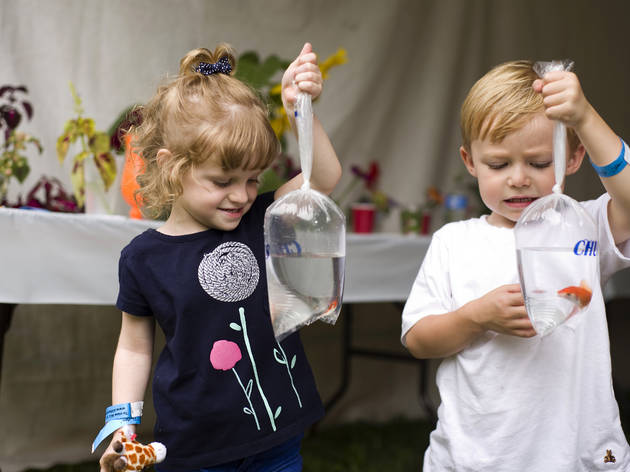 10/10
Photograph: Alex Strada
10. Head to an outdoor family fest Summer is the season of al fresco fun, but thankfully, there are still a few big family festivals where kids can play old-timey carnival games or cheer for a colorful parade. Check out our list of the best August fairs and festivals, including the Richmond County Fair, a family field day in Brooklyn Bridge Park and Hip Tot Family Day.
The summer's not over yet! While you may already have started shopping your family's back-to-school supply list, there's still plenty of time to enjoy some of our favorite warm-weather activities. We've put together a list of 10 things to do in New York before the summer ends—everything from one last splash in the city's pools (our favorite is the Brooklyn Bridge pop-up) to a tennis-themed day for kids at the US Open.