11 awesome open houses in fall 2013 for kids in New York City
Take a stab at a quirky new hobby, like the flying trapeze or textile-weaving at one of these cool open houses—for free (or cheap)!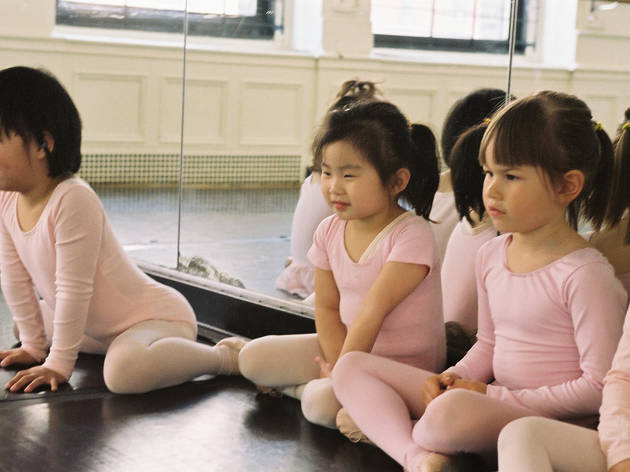 1/11
1. Practice your pointe at 92Y's School of the Arts, where kids of all ages can try dance, music and art (September 8).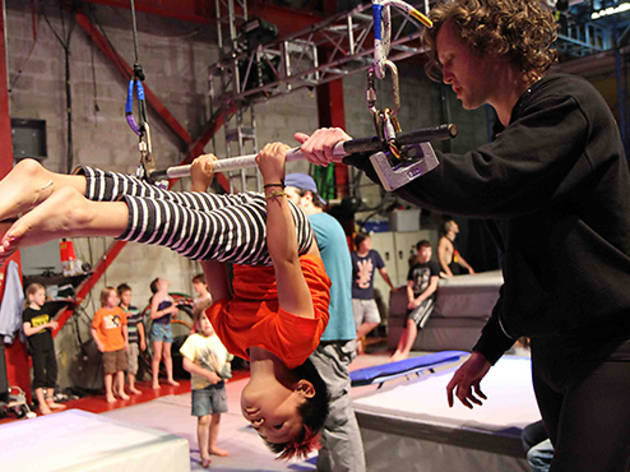 2/11
2. Even (very) courageous parents can get in on the high-flying fun at the Streb Lab for Action Mechanics, where tumblers of all ages can take a spin on the German Wheel or the flying trapeze (Sept 21).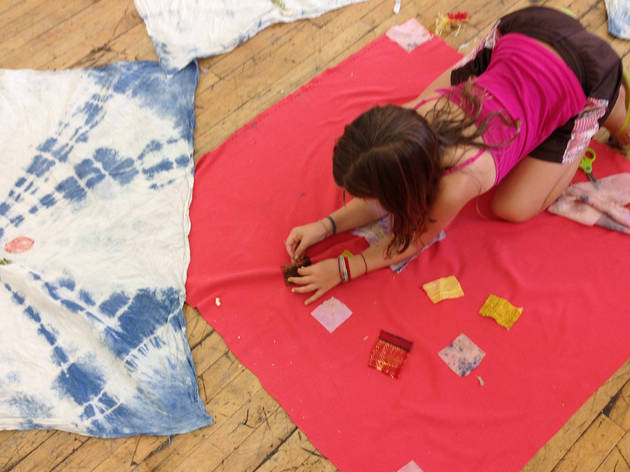 3/11
3. Head to one of the Textile Arts Centers (there's one in Greenwich Village and another in Park Slope) for a dose of weaving, dyeing, sewing and felting (Sept 13).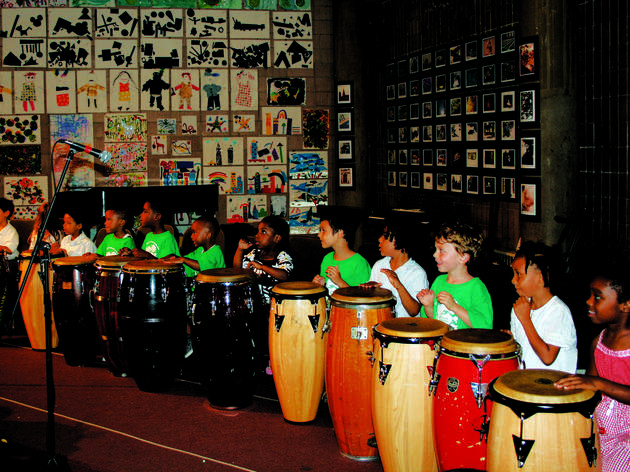 4/11
4. Sample everything from art, dance, music and theater at the venerable Harlem School of the Arts on September 7.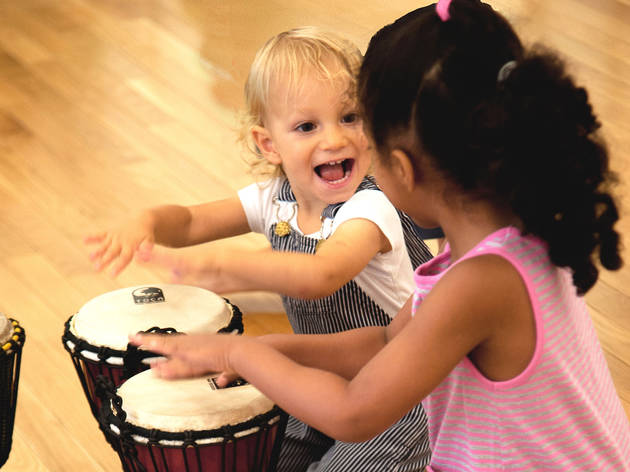 5/11
Inna Penek
5. Hand over whatever your heart desires at the Cumbe Center for African and Diaspora Dance's Pay What You Wish Week, where kids can try everything from hip-hop to capoeira and West African drumming from September 9 to 15.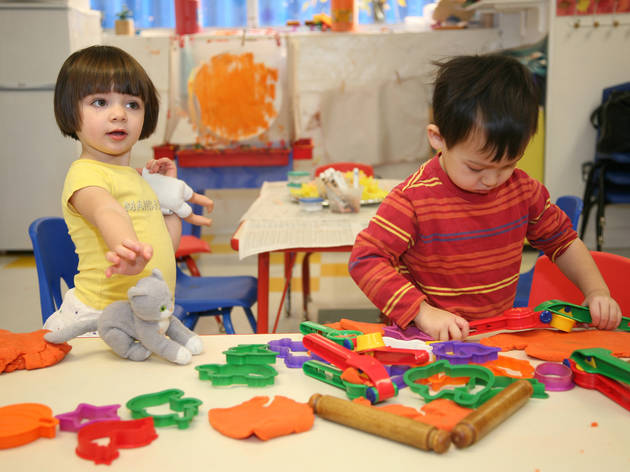 6/11
6. Play family games, take trial classes and watch a mad scientist at work at the UES kiddie castle, 74th Street Magic on September 8.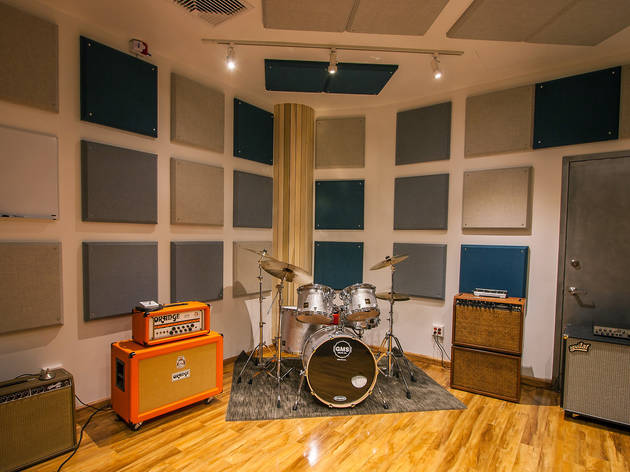 7/11
7. Bring your instrument and some rockin' chops to Replay Music Studios on September 28 and jam with the band coaches.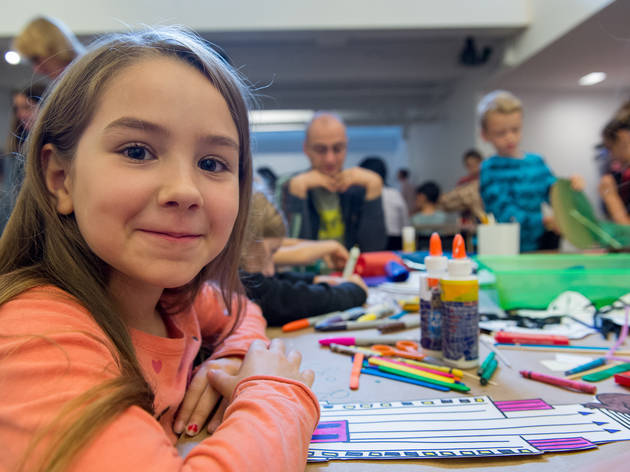 8/11
Photograph: Filip Wolak
8. For the mother of all free class trials, head to one of the many participating instituions at Open House New York, or sample them all at once at the Family Festival on October 12 and 13.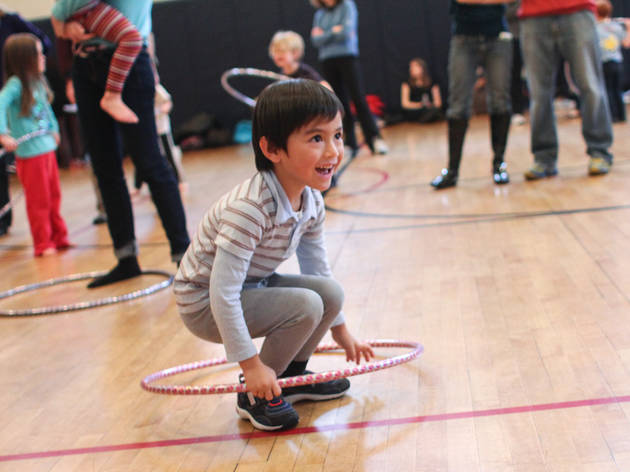 9/11
Photograph: Grace Chu
9. Jam to rooftop tunes while you sample music, film, art, cooking and fitness classes at the JCC in Manhattan on September 22.
10/11
Photograph: Ingrid M. Alvarez
10. Arrive early to Spoke the Hub's weekend-long open house; dance and fitness classes will be on a first come, first serve basis (Sept 7, 8).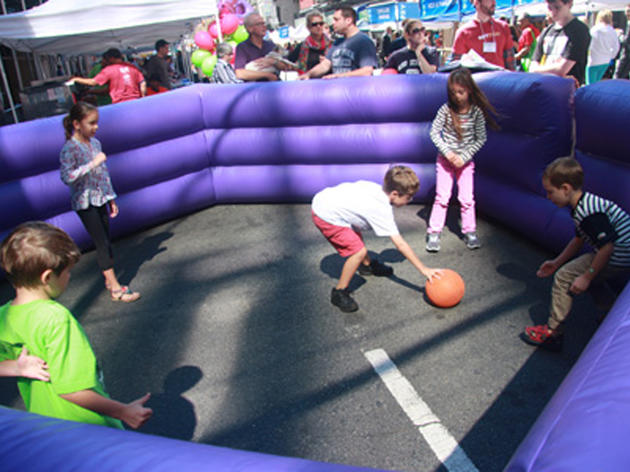 11/11
Photograph: courtesy of 92Y
11. Play in a gaga pit or chill out in pottery, jewelry-making and sculpture workshops along Lexington Avenue at 92Y's annual Street Fest on September 15.
RECOMMENDED: More things to do in the fall with kids
Can't decide on which of the city's coolest classes to tackle this fall? Good news: Your kids can try a whole lot of 'em—for free!—at open houses this September and October. The sessions (we've rounded up 11 of them!) are a great way to sample the autumn offerings at some of our favorite city institutions before signing up your little one for an after-school or weekend class. Scroll through our slideshow for the upcoming events.