11 best places to get dessert in the East Village
Out and about in the East Village? Stop in one of these 11 dessert shops for a yummy sweet treat!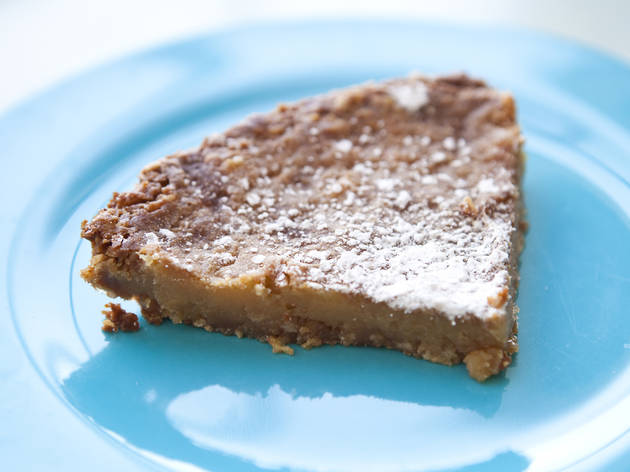 1/8
Photograph: Jessica Lin
Crack Pie from Milkbar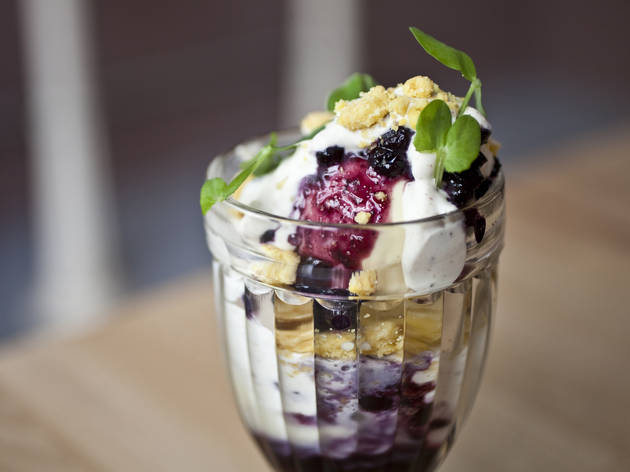 2/8
Photograph: Virginia Rollison
Cornbread Sundae at Odd Fellows Ice Cream Co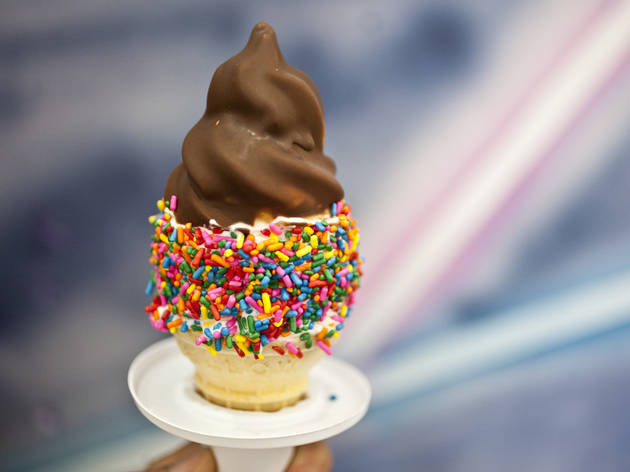 3/8
Photograph: Virginia Rollison
The Merlin cone at Big Gay Ice Cream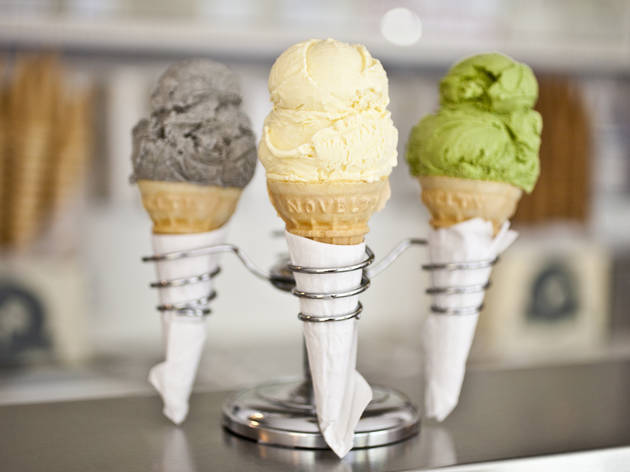 4/8
Photograph: Virginia Rollison
Black Sesame, Corn and Green Tea ice cream cones at Sundaes & Cones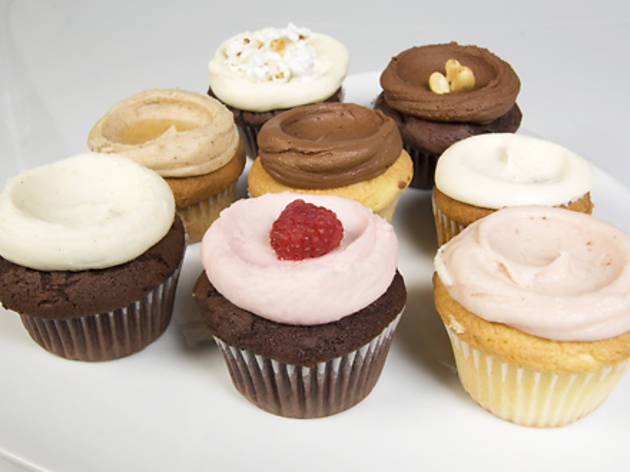 5/8
Photograph: Virginia Rollison
Butter Lane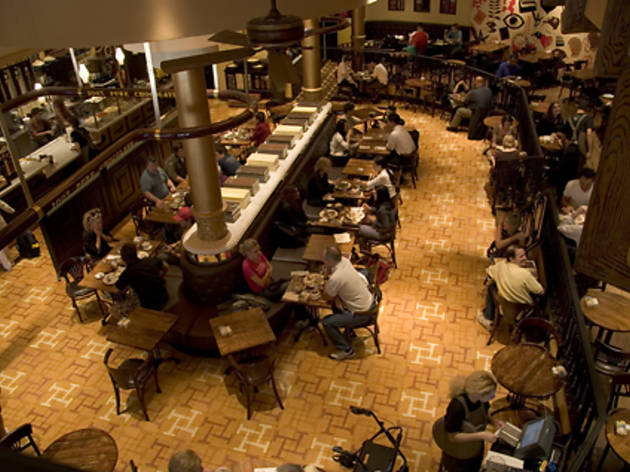 6/8
Photograph: Cinzia Reale-Castell
Max Brenner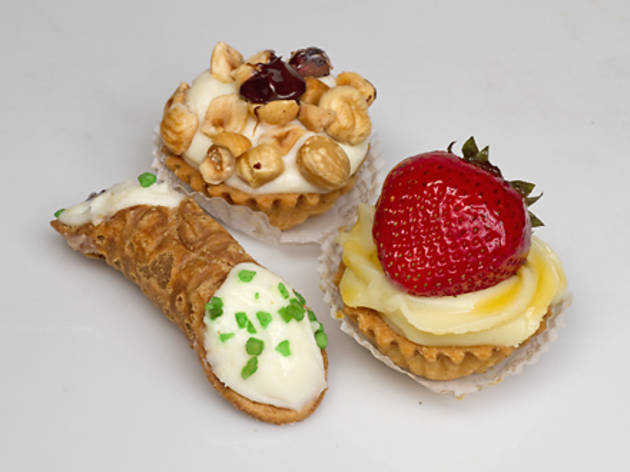 7/8
Photograph: Lindsay Maclean Taylor
Veniero's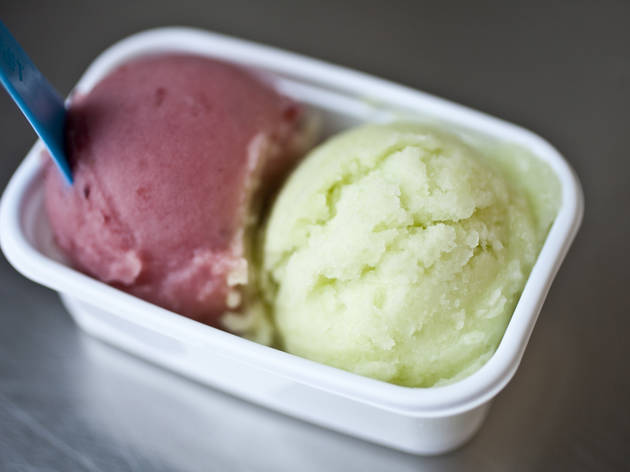 8/8
Photograph: Virginia Rollison
Raspberry and Honeydo Melon gelato at il Labortorio del Gelato
Whether for an after-dinner treat or simply a craving for something sweet, there's no place like the East Village when it comes to dessert. On East 7th Street alone, you'll find everything from artisanal ice creamto buttery cupcakes and sprinkle-topped soft serve. Here, we present our 11 favorite places to indulge in the East Village.

RECOMMENDED: Best desserts for kids in NYC
Momofuku's sweet spin-off purveys such addictive baked goods as the creamy Crack Pie or the fun, festive Birthday Truffles, made with scraps of the bakery's dense Birthday Cake.
Restaurants, Ice cream parlors
The family-owned company has expanded from their Williamsburg flagship to a new outpost in the East Village, where adventurous kids can choose from eight flavors, such as Chorizo Caramel Swirl, Tobacco Leaf Smoked Chili Huckleberry, Buttermilk Biscuit, Beet Pistachio Honey Goat Cheese, Coffee & Coffee Soil, Miso Butterscotch Cherry and Sesame Kumquat Pumpernickel, all created by pastry chef legend Sam Mason, formerly of wd~50.
Restaurants, Ice cream parlors
Extras at the East Village mainstay are about as diverse as the shop's rainbow interior. Here, kids can top their chocolate or vanilla soft-serve with "awesome sauce" (spicy chocolate), Trix cereal and even Sriracha, or go for a Nutella-and-peanut-butter-lined cone. And that's not including those massive sundaes that the shop is famous for, like the Salty Pimp or the autumn-themed Gobbler. But co-owner Doug Quint says the heart of the shop isn't in its decadent desserts but in the kid-approved classics: "We wouldn't have a business if we didn't have rainbow sprinkles!" So crucial are the colorful additions that they're included in the price of a regular cone and are even dumped into the bottom beforehand. Ask for the Merlin (pictured) and get chocolate dipping that looks like a wizard's hat.
Restaurants, Ice cream parlors
Located on a sleepy block of East 10th Street is Sundaes and Cones, an old-fashioned ice-cream shop with wrought-iron chairs, tiled floors and flavors with an East Asian flair. In addition to tried-and-true varieties like cookies n' cream or rocky road, you'll find a variety of unusual flavors, such as corn, green tea and the intense but irresistible black sesame (pictured)—a trio that's as tasty (separately, that is) as it is photogenic. We can attest to their stellar milk shakes too, which sometimes make an even better cool-me-down than ice cream itself.
A trio of Southern belles bake classic cupcakes—like red velvet—in the East Village.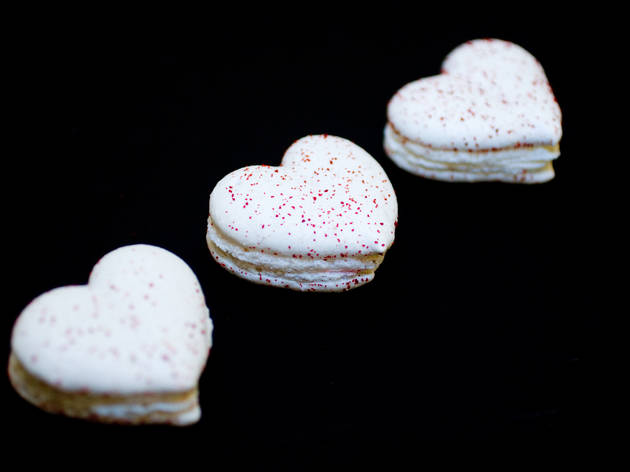 Don and Chika Tillman, owners of dessert-restaurant ChikaLicious and forerunners in the sweets-bar trend, opened this sister concept across the street. Little ones are sure to gravitate toward the cupcakes, which come in flavors like s'mores and banana.
Shopping, Chocolate and candy
While not exactly in the East Village, the Union Square emporium is just a few blocks over, where chocolate-filled pipes weave around the ceiling and decadent confections sit atop tightly packed tables. With a menu that instructs guests to "Get addicted, be happy," this isn't a place for self-control. Expect chocolate to show up in some unexpected places, like waffle fries dusted with chili and cocoa powder and a dessert pizza made to share. The whimsical kids' menu includes such delicacies as the Chocolate Oatmeal Trophy and the Melting Marshmallow Crepe (with gummy bears, vanilla ice cream and, of course, more chocolate). Sweet tooths, rejoice!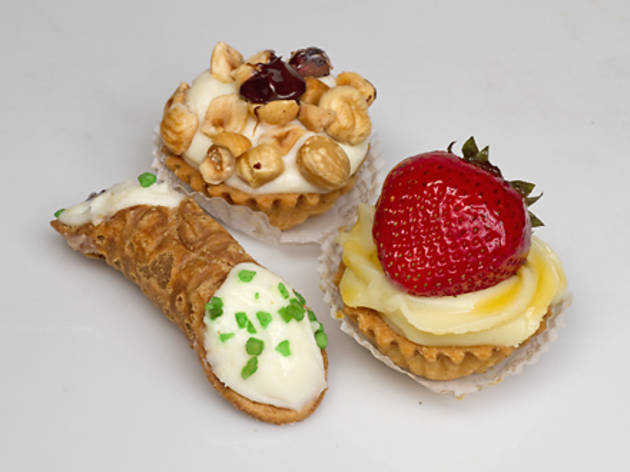 Photograph: Lindsay Maclean Taylor
Step back in time at this Italian pastry shop, where you'll find authentic cannolis and tons of gelato.
Restaurants, Ice cream parlors
Located on the very southern edge of the EV on Houston St, the philosophy behind the former Wall Street exec's gelato shop is simple: Make the purest flavors possible and leave the triple-caramel swirling and the chocolate-fudge chunking to those hippies up in Vermont. One peek into the hospital-clean space gives customers the impression they're subjects in a (very tasty) science experiment, and with a choice of 48 flavors (there are 250 in all), kids get to design their own laboratory creation. Cautious eaters can rest assured there are plenty of recognizable flavors, like banana, coconut or dulce de leche, but encourage their more adventurous sibs to try the rose petal, cheddar cheese or dark-chocolate cinnamon gelato.
Restaurants, Ice cream parlors
Take your pick from pistachio, ginger and even Earl Grey at this old-timey artisanal ice cream shop.
Fill up on small-batch goodies from afar, like chocolate babka, rugelach, lemon bars and honey almond fingers.