20 ways to celebrate Mother's Day 2011 in NYC
Give Mom the props she's due at one (or more) of these family-friendly events.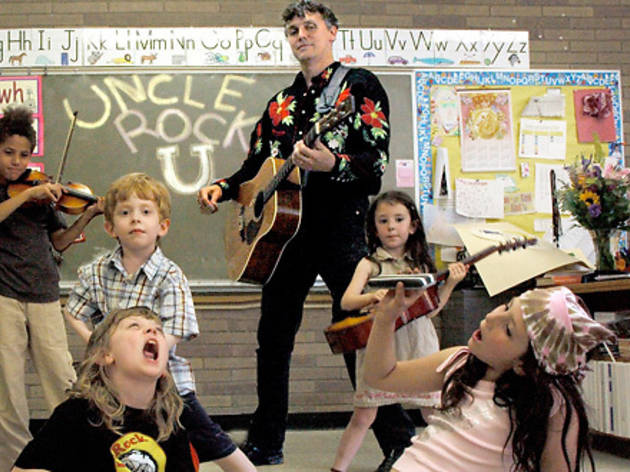 1/9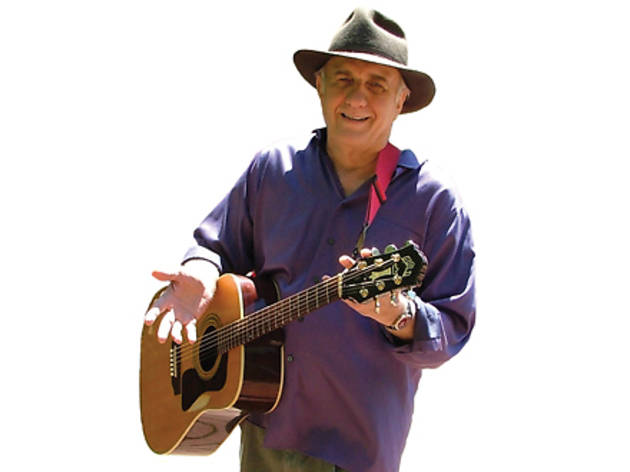 2/9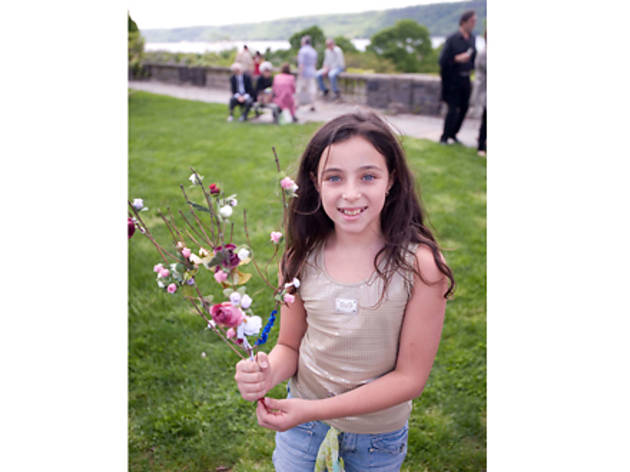 3/9
Photograph: Joshua Bright
66familyartprojectfloralfantasyformom01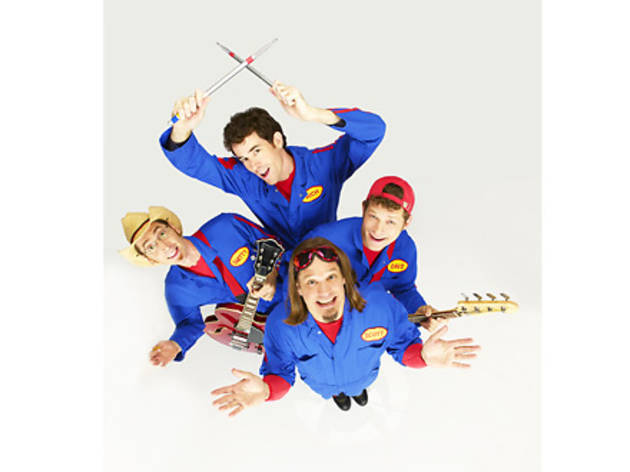 4/9
Photograph: Bob D'Amico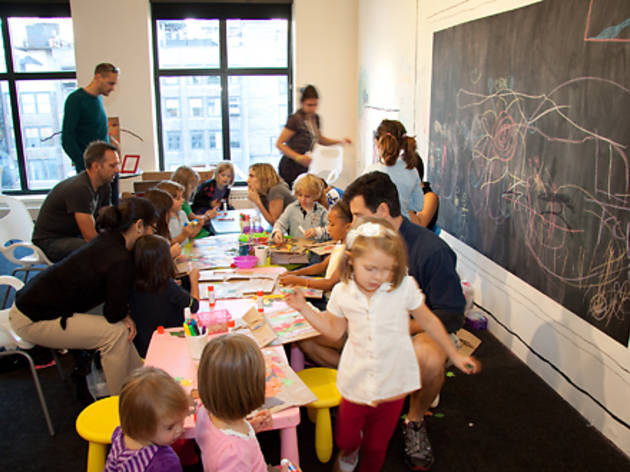 5/9
Photograph: Alex Benchimol
66newyorkaffordableartfair3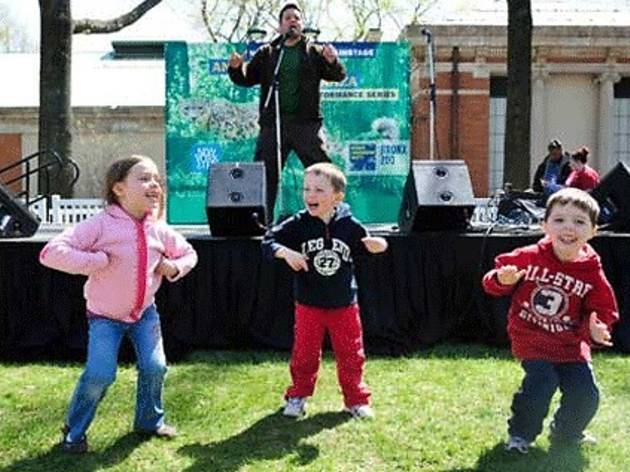 6/9
Animal Tales Extravaganza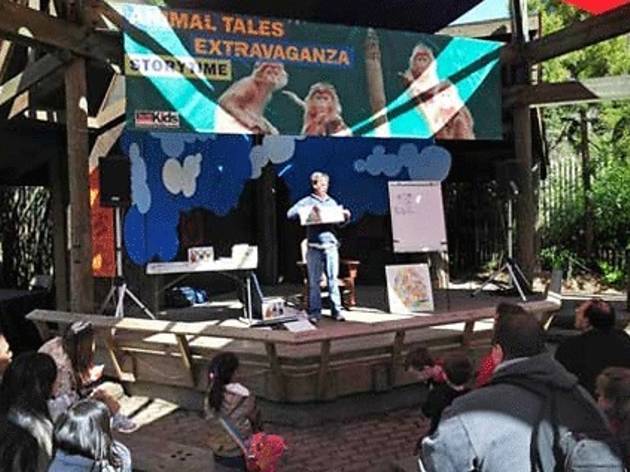 7/9
Animal Tales Extravaganza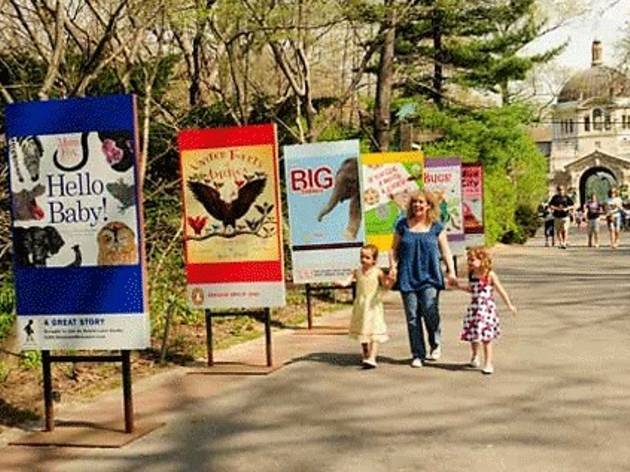 8/9
Animal Tales Extravaganza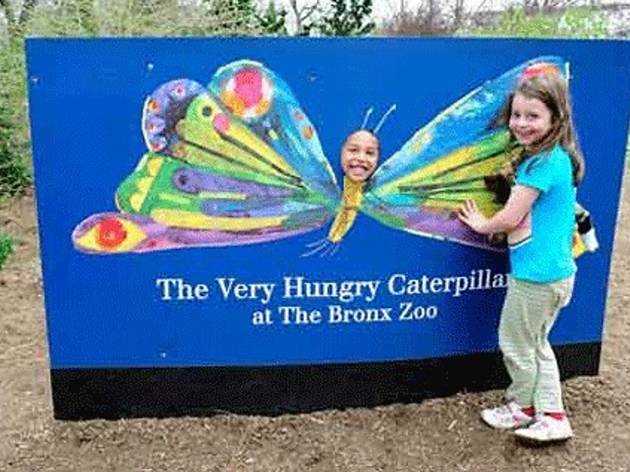 9/9
Animal Tales Extravaganza
In theory, Sunday, May 8—heck, the whole month of May!—should be stress-free for all matriarchs, but we know that's a tall order. Still, Mom deserves something really special, so before you go making brunch reservations, check out these 20 offbeat ways to honor Mama on her big day. (And Mom, if you're the one reading, send this to Dad ASAP!)
Get outside
FREE Mother's Day Wildflower Walk
Sun May 8 at 10am. Alley Pond Park Adventure Center, Alley Pond Park State Rte at Cross Island Pkwy, Douglaston, Queens (718-352-4793, nycgovparks.org). Travel: E, F to Union Tpke--Kew Gardens, then take the Q46 to Union Tpke and Winchester Blvd.
Relax and take in the scenery as you stroll through the picturesque park grounds. Though you can't pick the flowers (ideally Dad will have already come through on that front), your family can learn all about what's in bloom. Part of NYC Wild Flower Week. All ages.

FREE Family Flora Walk
Sun May 8 10--11am. Prospect Park, meet at 9th St entrance, Prospect Park, Brooklyn (718-965-8951, nycwildflowerweek.org). Subway: Q, Franklin Ave S to Prospect Park; F, G to 15th St--Prospect Park; 2, 3 to Grand Army Plaza.
Jaunt through the wilderness of Prospect Park in celebration of NYC Wildflower Week. Kids will get in touch with nature and learn how trees, shrubs and grass are all wildflowers. Ages 4 and up.

Azalea Garden Party
Sun May 8 noon--6pm. New York Botanical Garden, Bronx River Pkwy at Fordham Rd, Bronx (718-817-8700, nybg.org). $20, children 2--12 $8, children under 2 free.
At this Victorian-era garden party, kids can dress up in provided costumes, pose for pictures and make timely cards for Mother's Day. Lawn activities like croquet, kiteflying and lemonade sipping will pry 21st-century kids from their gadgets...for a few hours, at least. Families will also want to explore the blooming azalea garden on special tours. All ages.

FREE Meet the Mothers
Sun May 8 at 1pm. Crotona Nature Center, Crotona Park East at Charlotte St, Bronx (718-378-2061, nycgovparks.org). Subway: 2, 5 to 174th St.
Every furry, slimy and scaly creature has a mom, and today kids learn about how wild critters care for and protect their young. All ages.
Get grooving
Uncle Rock Mother's Day Extravaganza
Sun May 8 at 11am. 92YTribeca, 200 Hudson St at Canal St (212-601-1000, 92ytribeca.org). Subway: A, C, E, 1 to Canal St. $15, children under 2 free.
Let Uncle Rock (Robert Burke Warren, former bassist of the late-'70s group the Fleshtones) do what his name implies: get your kids moving to his country-infused rockabilly tunes. Today, kids will hear original songs from his CD The Big Picture, which pays tribute to the likes of David Bowie, the Rolling Stones and Johnny Cash, in a special Mother's Day concert. All ages.

A Play Date with Ivan Ulz
Sun May 8 at 11am. Metropolitan Playhouse, 220 E 4th St between Aves A and B (212-995-5302, metropolitanplayhouse.org). Subway: F to Lower East Side--Second Ave. $12, children under 13 $10.
Beloved singer-songwriter Ivan Ulz, who got his start in his parents' nursery school, performs classic and original songs that include his hit "Fire Truck." Ages 1 to 5.
Max's Family Band
Sun May 8 11am--noon. Waltz-Astoria, 23-14 Ditmars Blvd at 23rd St, Astoria, Queens (718-956-8742, waltz-astoria.com). Subway: N to Astoria--Ditmars Blvd. $10, children $8.
Musician couple Gary and Yvette Negbaur take inspiration from their four-year-old son Max to create upbeat songs for kids. "It's Time for a Bano" is a mariachi-inspired ode to bathtime; "Hello Mr. Diaper Hello" sounds like it came straight from a cabaret revue. All ages.
FREE Clearing in the Forest: Music
Sun May 8 1--2pm. Peter Jay Sharp Children's Glade, inside Central Park at Central Park West and 106th St (212-860-1370, centralparknyc.org). Subway: A, C to 103rd St.
Local parents and musicians Presley, Melody and the Baby Dolls play a complimentary outdoor concert for families in Central Park. Pack a picnic to munch on as you listen to the band's folksy tunes. All ages.
Imagination Movers Live! "In a Big Warehouse"
Sun May 8 at 1:30, 4:30pm. Best Buy Theater, 1515 Broadway at 44th St (212-930-1950, bestbuytheater.com). Subway: N, Q, R, 42nd St S, 1, 2, 3, 7 to 42nd St--Times Sq. $29.50--$49.50.
The kid-friendly rock band with the hit Disney Channel television show swings into NYC for a stop on its nationwide tour In a Big Warehouse. Aside from the fabulous jump-suit-wearing foursome, little ones can keep their eyes peeled for some of the show's other characters—Nina and Warehouse Mouse among them. The kids can expect a lot of participation, helping to solve the Idea Emergency, dancing the sprinkler or the robot, and even interacting with the show's stars as they come into the audience to mingle. Ages 2 to 10.

Bari Koral Family Rock Band
Sun May 8 at 2, 3pm. Children's Museum of Manhattan, 212 W 83rd St between Amsterdam Ave and Broadway (212-721-1223, cmom.org). Subway: C to 81st St--Museum of Natural History, 1 to 86th St. $10, children under 1 free.
Time Out Kids fave Bari Koral plays charming tunes from her album Rock and Roll Garden. The spunky, keyboard-driven "Hey Ducky" is a crowd favorite. Other songs encourage audience participation: In "Big Sounds," Koral prompts little ones to "make that sound" of garbage trucks, dinosaurs and more. Ages 1 to 7.
Get cultured
Staten Island Zoo
Sun May 8 10am--4:45pm. Staten Island Zoo, 614 Broadway at Colonial Ct, Staten Island (718-442-3100, statenislandzoo.org). Travel: From the Staten Island Ferry, take the S48 bus to Broadway and walk 3.5 blocks to the zoo. $8, ages 3 to 14 $5, moms and children under 3 free.
Lions and tigers and moms, oh my! The lady of the day can check out the ferocious, furry and fishy inhabitants of the zoo—on the house—in honor of the holiday. All ages.
Animal Tales Extravaganza
Sun May 8 11am--4pm. Bronx River Pkwy at Fordham Rd, Fordham, Bronx (718-220-5100, bronxzoo.org). Travel: Metro-North Harlem line local to Fordham, then take the BxM11 bus to the zoo. Free with admission: $16, ages 3 to 12 $12.
The zoo presents its second year of springtime celebrations, which include weekend activities like animal-themed yoga sessions, performances of "If You Really Loved Polar Bears" by Making Books Sing, arts-and-crafts stations, author readings, costumed character visits and more. All ages.
New York Affordable Art Fair
Sun May 8 11am--5pm. 7W New York, 7 W 34th St between Fifth and Sixth Aves (212-279-6063, aafnyc.com). Subway: D, F, N, Q, R to 34th St--Herald Sq. $20, seniors and students $15, children under 12 free; mothers with children enter free on Sunday.
On Mother's Day, mamas who arrive to shop for art with their babes in tow will gain free entry to the tenth annual fair and snag a special gift bag. Kids' activity guides help keep little ones occupied. On Saturday and Sunday (1pm), an online contemporary art gallery for children, Little Collector, hosts a workshop for kids in which cartoon and anime artist Gigi Chen demonstrates how she draws her lively characters. All ages.

Brooklyn Historical Society
Sun May 8 noon--5pm. Brooklyn Historical Society, 128 Pierrepont St at Clinton St, Brooklyn Heights (718-222-4111, brooklynhistory.org). Subway: A, C, F to Jay St--MetroTech; R to Court St; 2, 3, 4, 5 to Borough Hall. $6, children under 12 and moms free.
In honor of Mother's Day, the history hub is offering free museum admission for all mothers. Your fam can check out the current Brooklyn Dodgers exhibit, "It Happened in Brooklyn," which highlights important moments from the borough's past. All ages.

Peter and Wendy
Sun May 8 at 3pm. New Victory Theater, 209 W 42nd St between Seventh and Eighth Aves (646-223-3010, newvictory.org). Subway: N, Q, R, 42nd St S, 1, 2, 3, 7 to 42nd St--Times Sq; A, C, E to 42nd St--Port Authority. $14--$38.
Karen Kandel narrates this visually stunning yet spare adaptation of J.M. Barrie's tale. The Obie Award winner also plays Wendy and voices all the other characters, including Peter Pan, who are represented with bunraku-style puppetry, pieces of cloth and paper. Ages 10 and up.
Get crafty
Family Art Project: Floral Fantasy for Mom
Sun May 8 10am--1pm. Wave Hill, 675 W 249th St at Independence Ave, Bronx (718-549-3200, wavehill.org). Travel: 1 to 242nd St or Metro-North's Hudson Line local to Riverdale, then take the free hourly shuttle to Wave Hill. $8, students $4, children ages 6--12 $2, children under 6 free.
With help from Colombian artist Esperanza Cortes, children make crafty gifts to impress their mamas on Mother's Day. Options include scented sachets and vases filled with handmade paper flowers. All ages.

Blooming Babies: I Love My Mommy!
Sun May 8 11:30am--12:30pm. Brooklyn Children's Museum, 145 Brooklyn Ave at St. Marks Ave, Crown Heights, Brooklyn (718-735-4400, brooklynkids.org). Subway: 3 to Kingston Ave. $7.50, children under 1 free.
Toddlers celebrate Mother's Day by making their doting caretakers a necklace. Ages 18 months to 3 years.

Earthworks: April Showers Bring May Wildflowers
Sun May 8 1:30--2:30pm. Brooklyn Children's Museum, 145 Brooklyn Ave at St. Marks Ave, Crown Heights, Brooklyn (718-735-4400, brooklynkids.org). Subway: 3 to Kingston Ave. $7.50, children under 1 free.
In celebration of citywide Wildflower Week, tykes can identify flowers in the museum's garden, then make an all-natural gift to present to mom on Mother's Day. Ages 4 and up.

FREE Mother's Day Puppet Play
Sun May 8 4--5pm. The powerHouse Arena, 37 Main St at Water St, Dumbo, Brooklyn (718-666-3049, powerhousearena.com). Travel: A, C to High St; F to York St.
Brooklyn-based author and artist Diana Schoenbrun (author of the Beasties craft book) shares tips from her new release, Puppet Play. Little ones (and adults, too!) will learn how to make sock monkeys and more with recycled materials and a little help from the puppet expert. BYO socks! Ages 5 to 9.

FREE Mother's Day Eco-Crafts
Sun May 8 at 11am. Blue Heron Nature Center, 222 Poillon Ave between Amboy Rd and Hylan Blvd, Staten Island (718-967-3542, nycgovparks.org). Travel: From the Staten Island Ferry, take the Staten Island Railroad to Annadale.
Kids fashion all-natural treasures for their mamas at the Staten Island green space. All ages.