Baby-friendly movie matinees in NYC
Theaters where crying is allowed.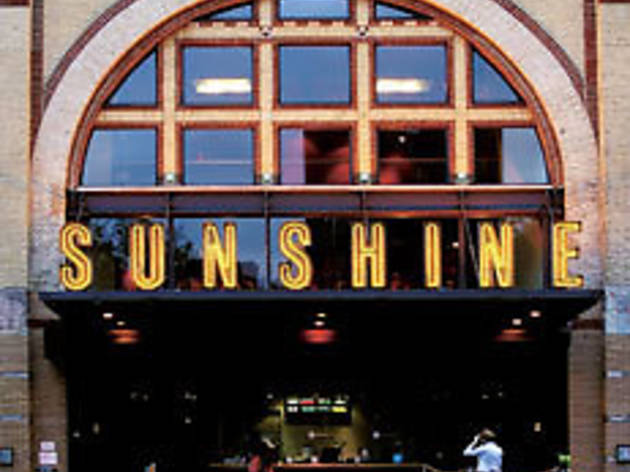 If cinema vrit has come to mean cutting out of a flick five minutes after the opening credits with one hand cupped over your infant's mouth, try one of these wailing-allowed screenings.
Mom & Me Movie Matinee
United Artists Court Street Stadium 12, 106 Court St between Schermerhorn and State Sts, Brooklyn Heights, Brooklyn (718-246-8170). Offered at the first screening of each film on Wednesdays. $9, children under 3 free.
Up to 100 parent-child pairs regularly attend these Brooklyn Heights screenings. As for infant considerations, soundtrack volume is softer than at typical shows, changing tables are available in the restrooms, and films with startling noises, such as gunshots, are usually nixed. Lights in the theater are kept lower than at the city's other parent-child film programs to accommodate kid-free moviegoers; but since bawling babes are a part of this particular cinematic experience, we suspect that the unaccompanied are mostly interested in the matinee price.
Rattle & Reel
Sunshine Cinema, 143 E Houston St between First and Second Aves (212-330-8182, landmarktheatres.com). Wed at 1pm. $13, babies free.The indie-minded and their nascent-film-buff babes head to Sunshine Cinema for films culled from the art-house's current offerings. Elevators deliver you to the sprawling subterranean theater, where the volume is lower and the lights brighter than at your average screening. Additional parent-friendly amenities include changing tables, a stroller check and the opportunity to chat with real grown-ups.
Crybaby Matinee
City Cinema East 86th Street Theater, 210 E 86th St between Second and Third Aves (212-734-4169, readingcinemasus.com). Wed at 11am. $13, children ages 5-12 $9, children under 5 free.
These Upper East Side matinees serve parents in search of the latest blockbuster. A "stroller valet" service and changing tables are available, in addition to the customary lowered volume and raised theater lighting.