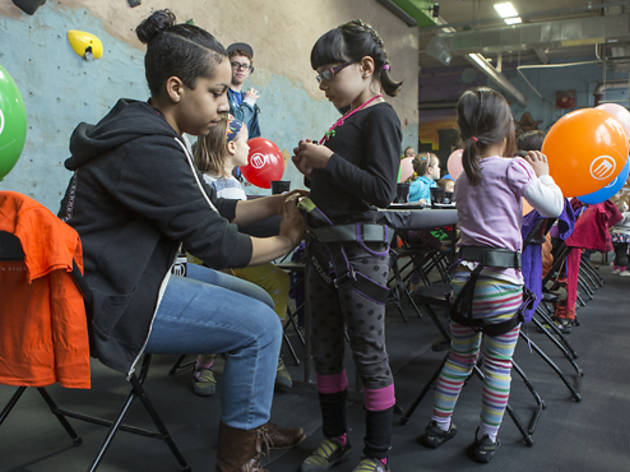 1/8
Photograph: Caroline Voagen Nelson
Best birthday party places in Brooklyn: Brooklyn Boulders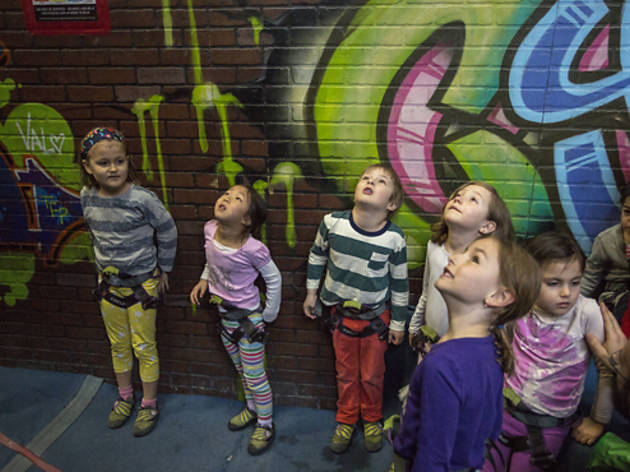 2/8
Photograph: Caroline Voagen Nelson
Best birthday party places in Brooklyn: Brooklyn Boulders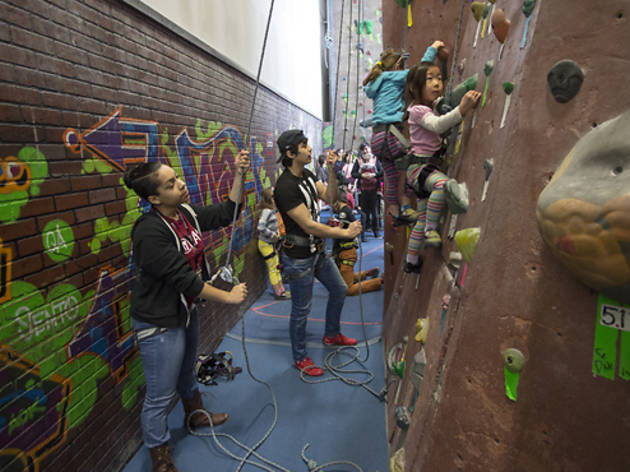 3/8
Photograph: Caroline Voagen Nelson
Best birthday party places in Brooklyn: Brooklyn Boulders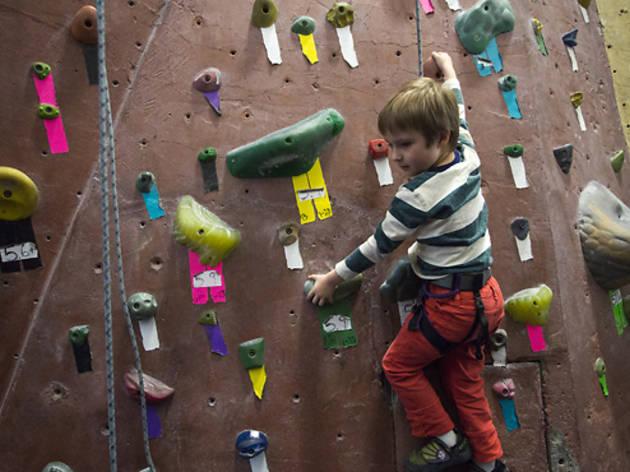 4/8
Photograph: Caroline Voagen Nelson
Best birthday party places in Brooklyn: Brooklyn Boulders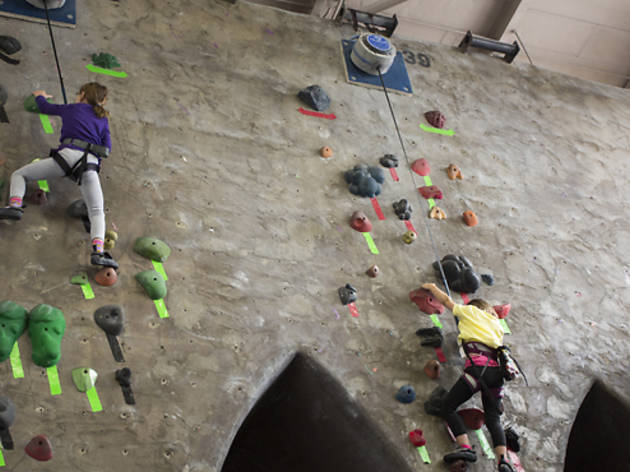 5/8
Photograph: Caroline Voagen Nelson
Best birthday party places in Brooklyn: Brooklyn Boulders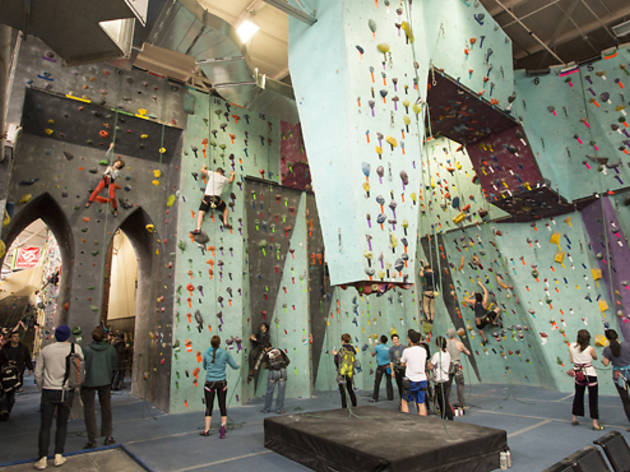 6/8
Photograph: Caroline Voagen Nelson
Best birthday party places in Brooklyn: Brooklyn Boulders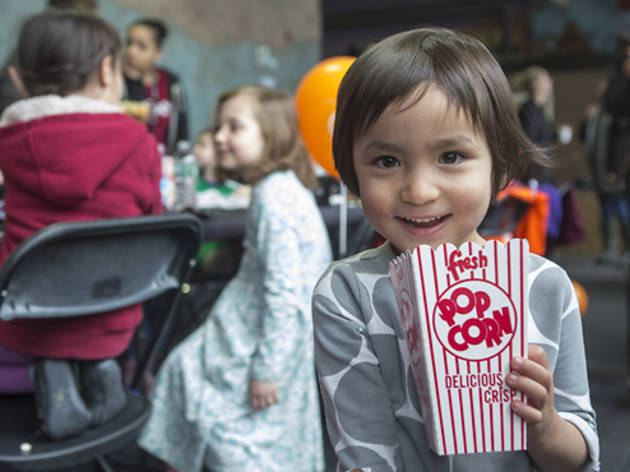 7/8
Photograph: Caroline Voagen Nelson
Best birthday party places in Brooklyn: Brooklyn Boulders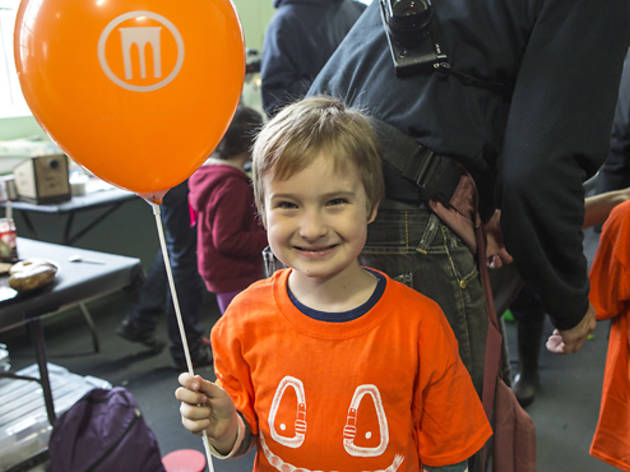 8/8
Photograph: Caroline Voagen Nelson
Best birthday party places in Brooklyn: Brooklyn Boulders
Best for adventurers: Brooklyn Boulders
Get an inside look at five unique Brooklyn birthday party places, including a bash at Brooklyn Boulders.
Brooklyn Boulders

The lowdown: When local kids imagine their perfect day of fun, there's a good chance that scaling the walls at Brooklyn Boulders is what comes to mind—which is why a birthday spent at the 18,000-square-foot Gowanus climbing gym is a must for every Spider-Boy (or girl!) wannabe.

What's included: In the basic party plan, climbers spend an hour honing their Spidey skills on the walls under staff supervision—a ratio of one instructor to five children keeps everyone safe and smiling. Brooklyn Boulders provides all the gear (carabiners and harnesses), as well as a day pass for any party guest who wants to stay all afternoon. After climbing concludes, kiddos retire to the party room—which parents can deck out with decor, food and cake—where the birthday star will receive a special Brooklyn Boulders T-shirt. Upgrade to the deluxe party package and the gym takes care of catering (each kid even gets to choose what they eat!), take-home balloons and a table setting. Plus, every party guest goes home with a souvenir cup and T-shirt.
"I liked going up the best when I was climbing. I was a little scared. It's not
my first time. I liked that my mom made me a rainbow cake."
—Lulu, 6, Park Slope
RECOMMENDED: Best birthday party places in Brooklyn
Book your party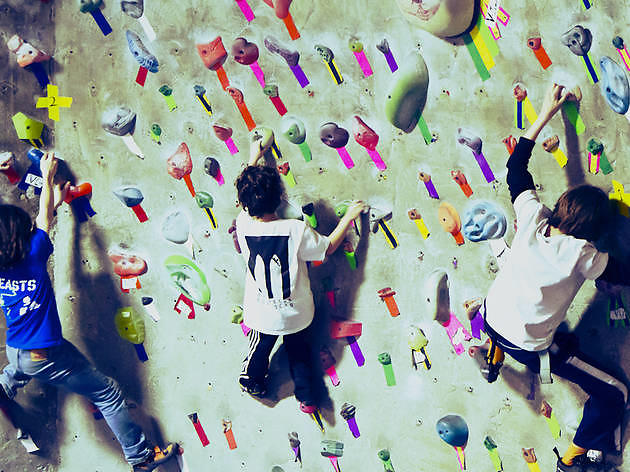 347-834-9066, brooklynboulders.com. $45 per child; deluxe party $75 per child. Maximum 20 children, minimum 5 children.