Best of the boroughs for NYC kids: Bronx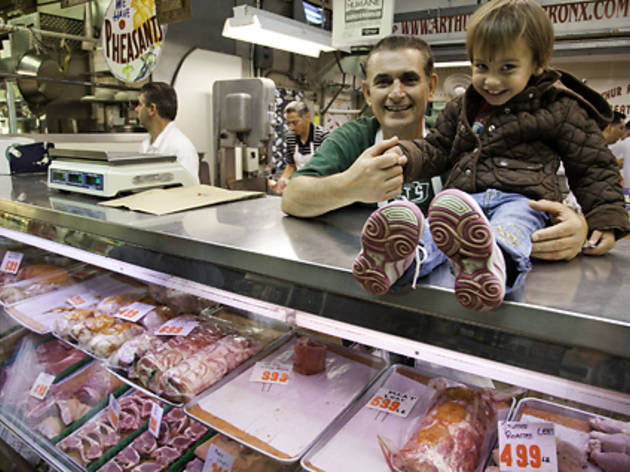 1/7
Photograph: David Rosenzweig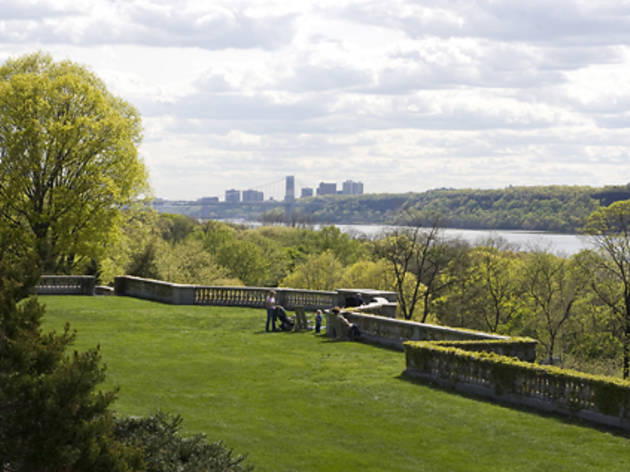 2/7
Photograph: Caroline Voagen Nelson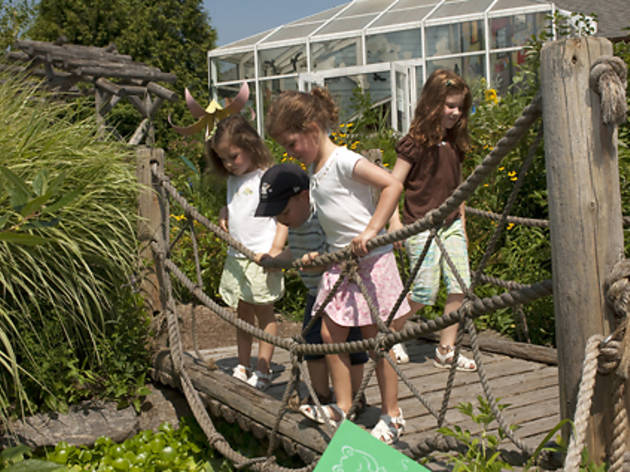 3/7
Photograph: courtesy of The New York Botanical Garden
Everett Children's Adventure Garden at the New York Botanical Garden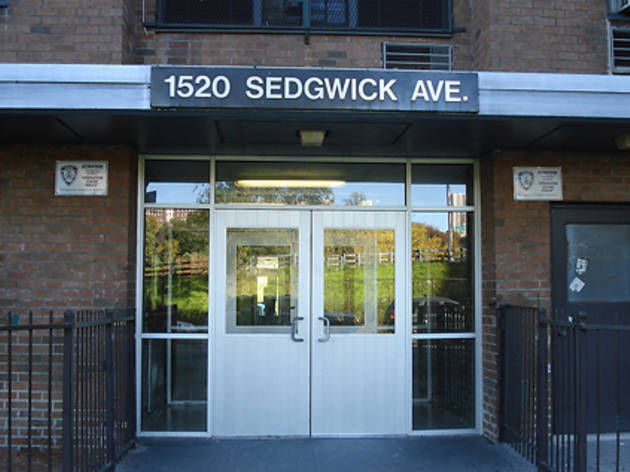 4/7
1520 Sedgwick Ave., The Bronx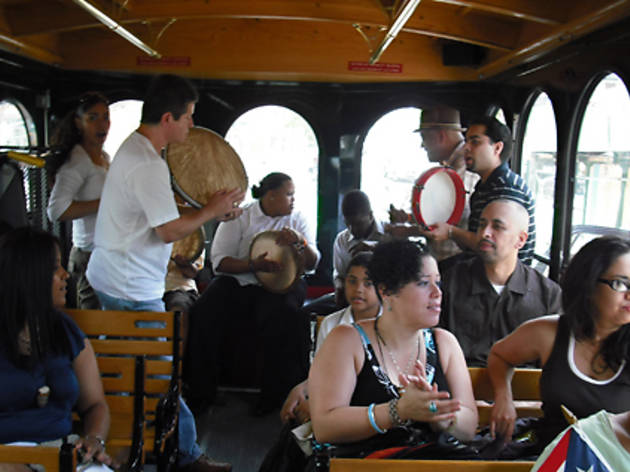 5/7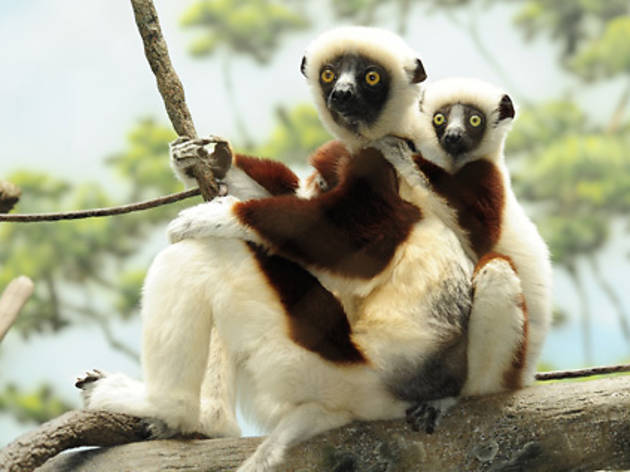 6/7
Photograph: Julie Larsen Maher Wildlife Conservation Society
Coquerel's Sifaka at Bronx Zoo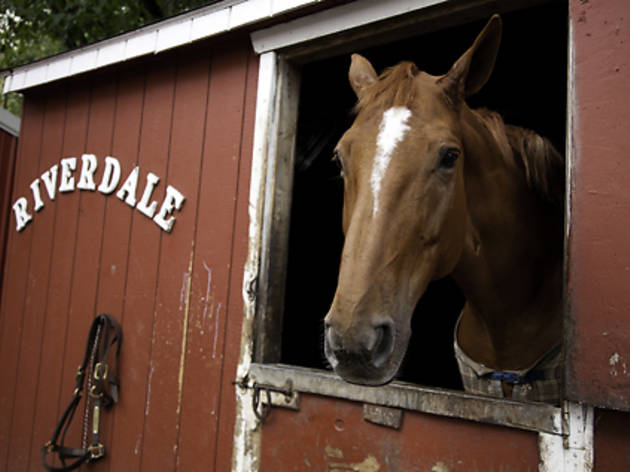 7/7
Photograph: David Rosenzweig
Best way to get excited about food shopping
Belmont's Arthur Avenue
Show your kids that the usually interminable trip to buy groceries can be fun—really! Step one: Pick up fresh pizza dough at Addeo Gennaro & Sons Bakery (2372 Hughes Ave at 186th St, 718-367-8316). Step two: Select bunches of basil, ripe tomatoes and house-made sausages at the Arthur Avenue Retail Market (2344 Arthur Ave between Crescent Ave and 186th St)—while dawdling long enough to squeal "eww" over the beef feet and brains. Step three: Score cheese at the aptly named Casa della Mozzarella (604 E 187th St between Arthur and Hughes Aves, 718-364-3867). Step four: Head home and make pizza in your own kitchen—the DIY satisfaction means it'll taste way better than anything your family could order in. arthuravenuebronx.com
Best surprisingly clean river trip
Bronx River Alliance
Strap the family into their life jackets and get psyched to slide down a sheer rock wall, paddle through a rarely seen part of the borough's botanical garden and hike around urban waterfalls. Yep, you're still in the Bronx. The nonprofit organization's eight-mile-long canoe and kayak trips aren't for wusses—your kids are pretty much guaranteed to get splashed—but they're safe. Even better, local cleanup efforts mean the river is, thankfully, no Gowanus. Outings run May through October; most are pay what you wish (718-430-4665, bronxriver.org)
Best way to imagine you're part of the landed gentry
Visit Wave Hill and the Bartow-Pell Mansion Museum
The Bronx boasts not one but two 19th-century estates turned public parks. At Wave Hill (enter at Independence Ave and 249th St; 718-549-3200, wavehill.org) families can stroll pristine gardens overlooking the Hudson, take tai chi and yoga, and make nature-related art. On the other side of the borough, the rooms at the Bartow-Pell Mansion Museum (895 Shore Rd at Pelham Bay Park (718-885-1461, bartowpellmansionmuseum.org) are chockablock with mahogany furniture, silky bedding and oil paintings—making it easy for wanna-be princesses to pretend they're among the French royalty who once slept there.
Best place to watch sports the Olympics forgot
Van Cortlandt Park
Thanks to the melting-pot neighborhoods nearby, kids can catch more international sports here than on ESPN2. Cheer for an Irish hurling team, become a bocce fan or try to understand cricket scoring (good luck!). If your tots would rather run around than watch, Van Cortlandt—our city's fourth largest park—also offers hiking trails, a swimming pool and a track. Enter at Broadway and 242nd St (718-430-1890, nycgovparks.org). For Irish football or hurling schedules, go to ny-gaa.org. For cricket games, go to commonwealthcricketassociation.com.
Best way to go green
New York Botanical Garden
The wide-open, immaculately clean lawns here mean hyper preschoolers can run and run...and run, while their parents laze on the grass. Go on a weekday and you'll practically have the place to yourselves. Older kids will dig the animal-shaped topiary and hands-on activities in the Everett Children's Adventure Garden—the Chocolate and Vanilla Adventures program is a perennial favorite. Kazimiroff Blvd at Fordham Rd (718-817-8700, nybg.org)
Best place to kick it old-school
1520 Sedgwick Avenue
Tweens who keep it real—and we don't mean the Jonas Brothers song—will want to visit this under-the-radar landmark. Hip-hop culture as we know it was born in the building's rec room one August night in 1973, when 18-year-old Clive Campbell—later known as DJ Kool Herc—showed off the turntable mixing technique he'd perfected. It's definitely worth a photo op, so your young Kanye West fan can say he's been where it all started. 1520 Sedgwick Ave near the Major Deegan Expwy
Best spot to ollie in relative peace
River Avenue Skate Park
Newly opened in 2010, the park offers street skating without the stress: Tony Hawks--in-training can grind rails all they want without being hassled by cops or rent-a-cops or park staff (it's pretty much an authority-figure-free zone, so it's best suited for the somewhat experienced ten-and-up crowd). And the location, right next to Yankee Stadium and an elevated train, gives the park a gritty authenticity that's perfect for shooting YouTube skate videos. River Ave at 157th St (nycgovparks.org)
Best way to combine hokey with haute
Bronx Culture Trolley
One evening a month, families can board the red and yellow trolley at Hostos College and see some of the most interesting art in the city—all for free. Stops along the route include the venerable Bronx Museum of the Arts, a sampling of cutting-edge Mott Haven galleries and BronxArtSpace. Pollocks-in-training will be wowed by the exhibitions; younger sibs will still be talking about the trolley ride the next day. Outings run the first Wednesday of most months, plus some Saturdays. Pick up the trolley at Hostos Community College, 450 Grand Concourse at 149th St (718-931-9500, ext 33; bronxarts.org)
Best lesson in diversity
The Bronx Zoo
Kids can check out giraffes at just about any big-city zoo, but for face time with truly exotic creatures, the Bronx Zoo reigns supreme. It's the largest zoo in the country and home to some 650 different species, from the cat-like fossas of Madagascar with their reversible ankles to the adorable, giant-eared fennecs of Morocco (think Harry Potter house elf--meets-fox). Since most of these animals are gravely endangered in the wild, a visit here is also a great chance to learn about conservation—or, you know, just gape at a yellow-eyed sifaka. 2300 Southern Blvd at Fordham Rd (718-220-5100, bronxzoo.com)
Best excuse to wear a velvet hat
Riverdale Equestrian Centre
Serious equestrians-in-the-making can expect genteel, English-style riding and the chance to learn dressage, or fancy-pants precision movements, at the 21-acre facility. For true fanatics, the stables even offer an afterschool program with pickup service in Manhattan. It's not cheap: Private lessons start at $45 per half hour. But the opportunity to trot around a tree-shaded riding ring decked out in jodhpurs? Priceless. Broadway at 254th St (718-548-4848, riverdaleriding.com).