Best of the boroughs for NYC kids: Staten Island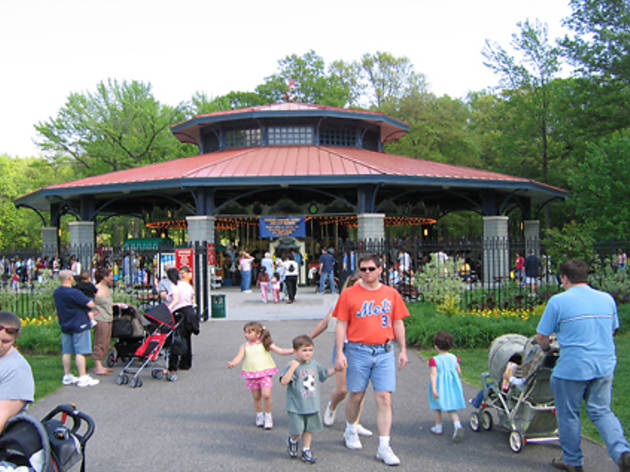 1/15
Carousel for all Children in Staten Island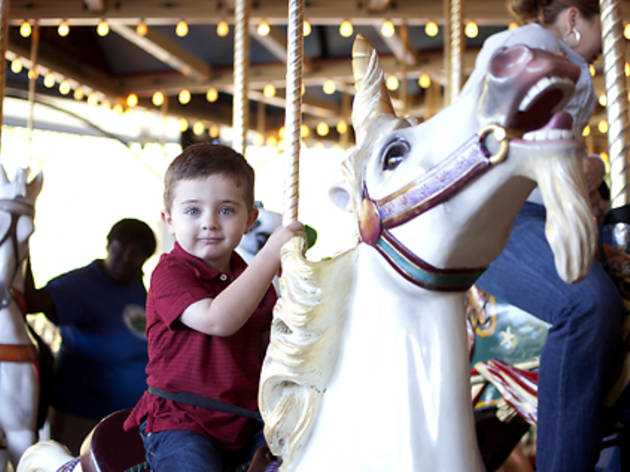 2/15
Photograph: Virginia Rollison
Carousel for all Children in Staten Island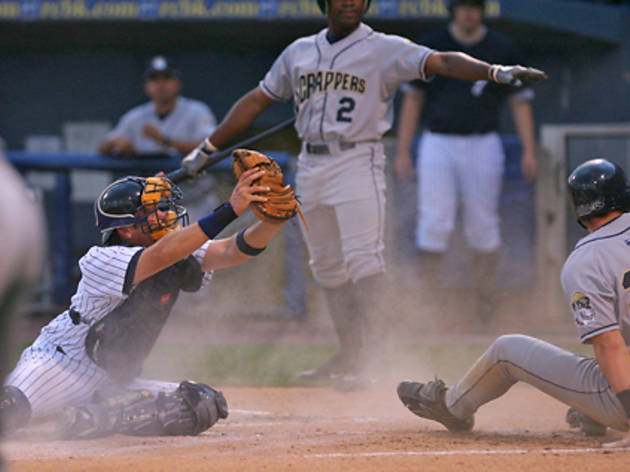 3/15
Staten Island Yankees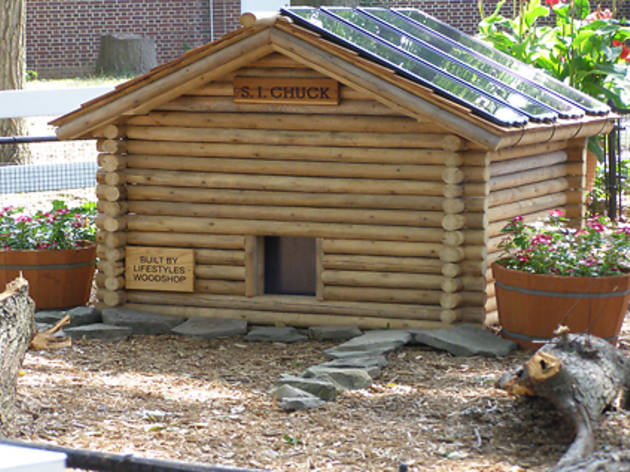 4/15
Photograph: Courtesy Staten Island Zoo
Staten Island Chuck at the Staten Island Zoo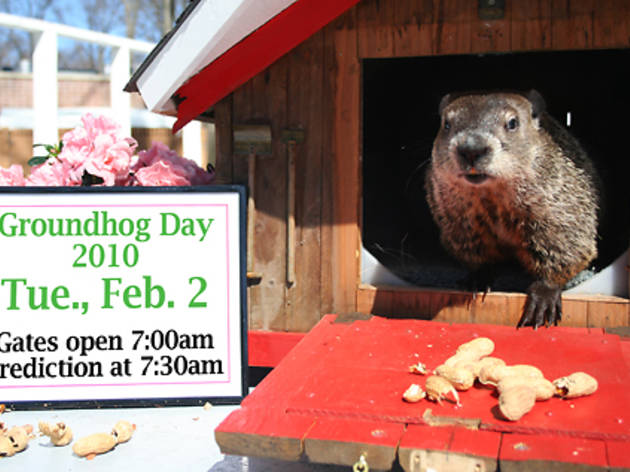 5/15
Photograph: Courtesy Staten Island Zoo
Staten Island Chuck at the Staten Island Zoo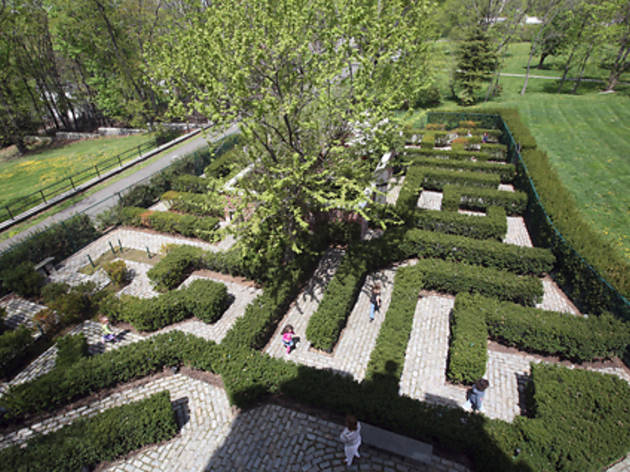 6/15
Photograph: Courtesy of Snug Harbor
The Botanical Gardens at Snug Harbor Cultural Center's Connie Gretz Secret Garden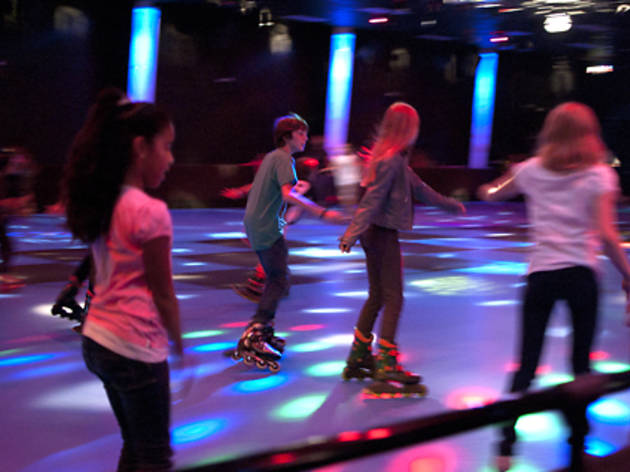 7/15
Photograph: Virginia Rollison
Roller Jam USA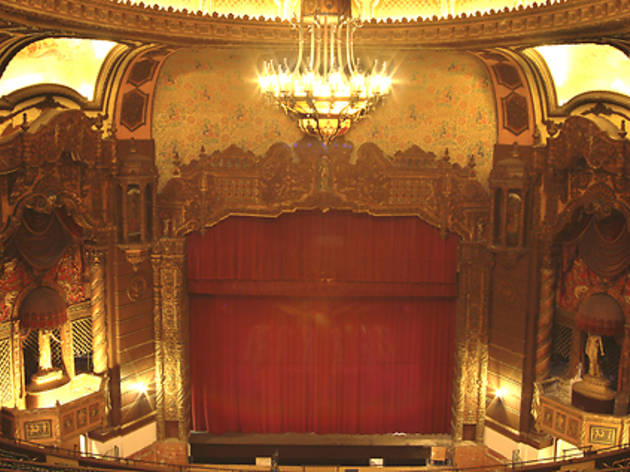 8/15
Photograph: St. George Theater
St. George Theater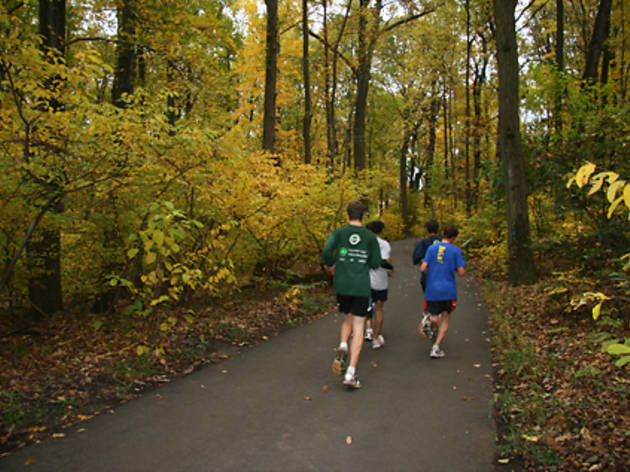 9/15
Photograph: Dorothy Reilly
The Greenbelt, Staten Island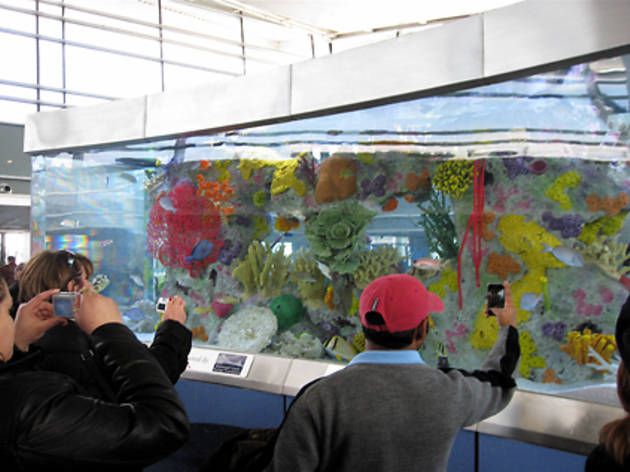 10/15
Photograph: Beth Levendis
Staten Island Ferry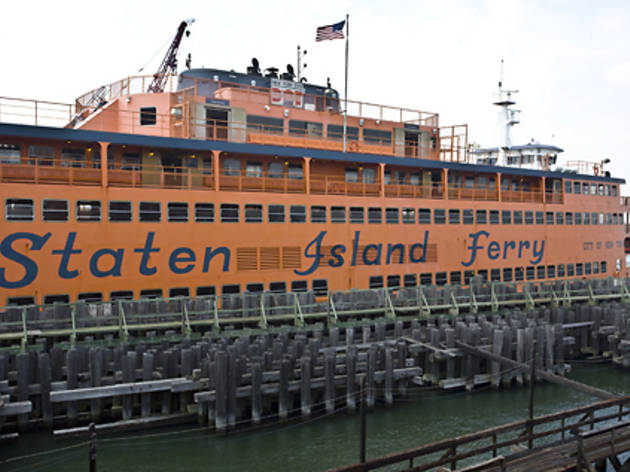 11/15
Photograph: Beth Levendis
Staten Island Ferry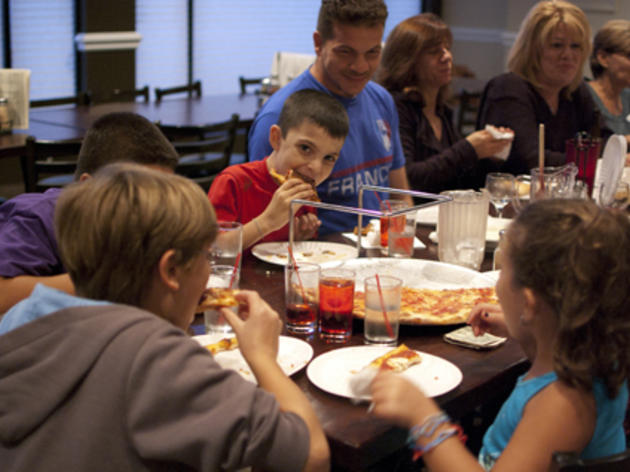 12/15
Photograph: Virginia Rollison
Denino's Pizzeria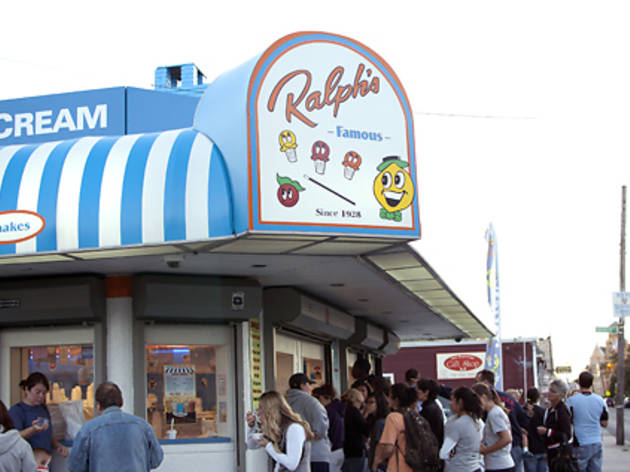 13/15
Photograph: Virginia Rollison
Ralph's Famous Italian Ices, Staten Island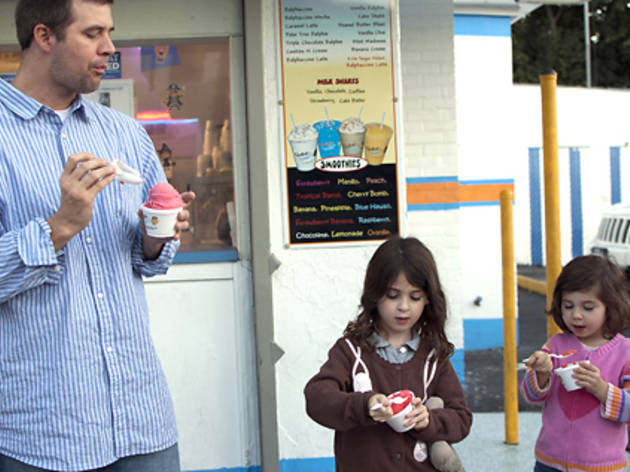 14/15
Photograph: Virginia Rollison
Ralph's Famous Italian Ices, Staten Island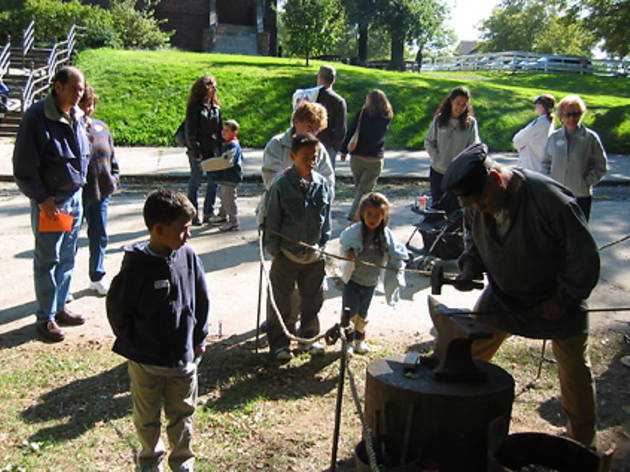 15/15
Historic Richmond Town, Staten Island
Best place to ride a unicorn
Carousel for All Children
The Victorian-style merry-go-round, which opened in 1999, features 51 hand-carved, colorfully painted figures ranging from mythical creatures to familiar zoo animals such as zebras, giraffes and gorillas. It's also a perfect way to introduce kids to Staten Island history—images of borough landmarks like High Rock Park and the Conference House adorn the carousel's structure. The best part, though: At just $1.50 a ride, you can afford to let your tot ride again and again and again. Willowbrook Park, Eton Pl at Richmond Ave (718-667-2165, sigreenbelt.org). Open May through October.
Best place to root for a minor league team that's not the Brooklyn Cyclones
Richmond County Bank Ballpark
Watching the Staten Island Yanks play ball makes you feel like you're in small-town USA—even with the view of downtown Manhattan right behind you. Hot dogs are inexpensive, kids are invited onto the field to run the bases, and fireworks light up the sky after some games. Plus, pretty much every seat in the stadium is a good one, making it easy for little ones to see the Baby Bombers in action. 75 Richmond Terr at Wall St (718-720-9265, siyanks.com)
Best place to meet a furry weatherman
Staten Island Zoo
Punxsutawney Phil may be the country's best-known groundhog, but a critter closer to home also plays a role in figuring out whether we'll have six more weeks of winter or (please) an early spring each year. Staten Island Chuck's new wireless log cabin home features solar panels and a weather station so he can make daily predictions using renewable energy from the sun. Kids come to the zoo seven days a week to check out Chuck's new digs—and to plan their outfit for the next day. 614 Broadway between Clove Rd and Forest Ave (718-442-3100, statenislandzoo.org)
Best place to play hide-and-seek
The Botanical Gardens at Snug Harbor Cultural Center
The woodland area is renowned for its quiet, reflective spots, like the New York Chinese Scholar's Garden and the Garden of Healing, which features the World Trade Center Educational Tribute. Kids, though, adore it for a completely different reason. At the Connie Gretz Secret Garden, fans of Frances Hodgson Burnett's classic children's novel can play in a real hedge maze; it leads kids into a miniature castle and rose garden. 1000 Richmond Terrace at Snug Harbor Rd (718-448-2500, snug-harbor.org)
Best place to pretend it's the '70s
Roller Jam USA
In our opinion, roller skating isn't as popular as it should be (props to Drew Barrymore and Ellen Page, though, for reintroducing a bad-ass version of the pastime in last year's Whip It). Family Skate at Roller Jam USA takes place every Saturday from 1 to 8pm. No roller derby--esque brawls here, though: just good, old-fashioned fun on wheels. Kids discover there's another reason to lace up besides ice skating, while parents wax nostalgic for the glory days of all-skate. 236 Richmond Valley Rd between Arthur Kill Rd and Page Ave (718-605-6600, rollerjamusa.com)
Best place to see a show in an old-fashioned theater
St. George Theatre
Built in the 1920s, the former movie and vaudeville house was closed for more than 30 years before being restored and reopened in 2004. Today young visitors can sit in velvet seats and marvel at the gilded balconies while enjoying live performances from the Laurie Berkner Band and Playhouse Disney. They'll also think it's pretty cool that Jack Black's School of Rock filmed its final scene in the theater. 35 Hyatt St between Central Ave and St. Marks Pl (718-442-2900, stgeorgetheatre.com)
Best place to pretend like you're in the country
Staten Island Greenbelt
If you had no clue that there were six major hiking trails in the lush, 3,000-acre preserve, you're not alone. But now you know: Get your family's gear in order—boots, backpacks, canteens—and choose a route based on your crew's ability. The easy-to-moderate blue trail brings hikers to Todt Hill, the highest natural point on the eastern seaboard. It's 12.3 miles from end to end, so when the kids (or you) get tired, you can just turn around and head home. Even tough New Yorkers have their limits. (718-667-2165, sigreenbelt.org)
Best place to wait
St. George Ferry Terminal
Waiting—especially on long lines—isn't a kid favorite. But watching for the next Staten Island Ferry to arrive is a whole different story. Two eight-foot-tall tanks filled with tropical fish reside in the terminal and help keep impatient tots occupied until the next Manhattan-bound boat pulls in.
Best place to have a "family date night"
Port Richmond Avenue
Here's one way to guarantee your children won't complain about spending Saturday night with you. Share a thin-crust pie, meatball sub and fried calamari at highly regarded Denino's Pizzeria (524 Port Richmond Ave between Hooker Pl and Walker St; 718-442-9401, deninos.com). When you're done, head across the street to the original Ralph's Famous Italian Ices (501 Port Richmond Ave between Hooker Pl and LaForge Ave; 718-448-0853, ralphsices.com). Sure, the chain has opened up outposts throughout the borough and on the Jersey Shore, but there's nothing quite like eating an imaginatively flavored ice (we're partial to the Cinnabon and the Rice Krispies Treat) at this decades-old spot on a hot summer night.
Best place to time travel
Historic Richmond Town
Youngsters today tend to think they have it so hard. But one trip to the historic village and museum complex will surely change that. Farmers, shopkeepers, blacksmiths and shoemakers—er, costumed interpreters—lead demonstrations and show children how Staten Islanders lived in the 17th and 18th centuries. A gander at the heavy labor people undertook in days of yore will have your kid thinking twice before complaining about his chores. 441 Clarke Ave at St. Patricks Pl (718-351-1611, historicrichmondtown.org).