Best places to see Santa in NYC
Where nice (not naughty!) kids can meet Kris Kringle all over the Big Apple.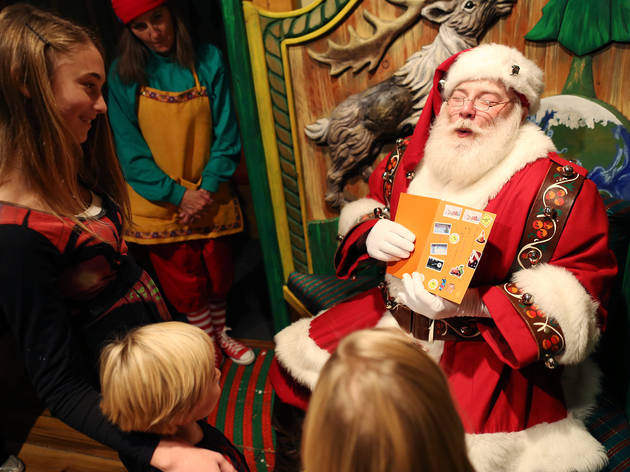 1/12
John Minchillo
Macy's Santaland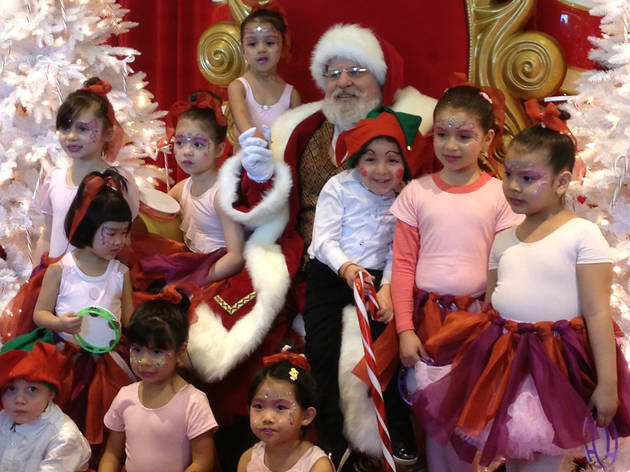 2/12
Meet Santa at the Sky View Center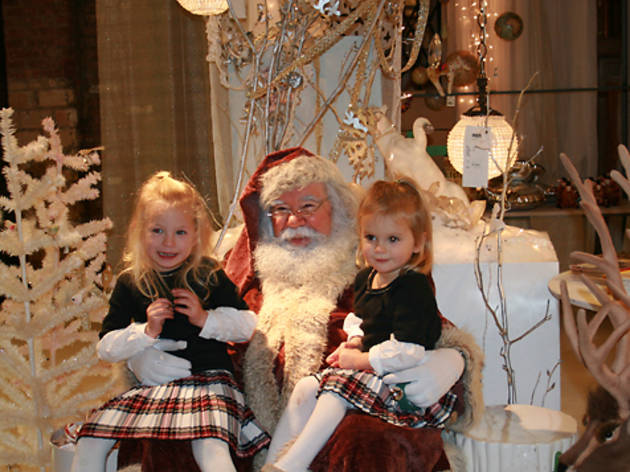 3/12
ABC Carpet and Home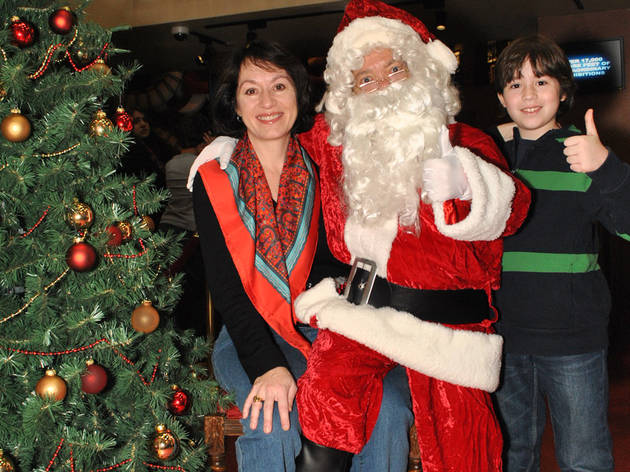 4/12
Ripley's Believe It or Not! Reverse Santa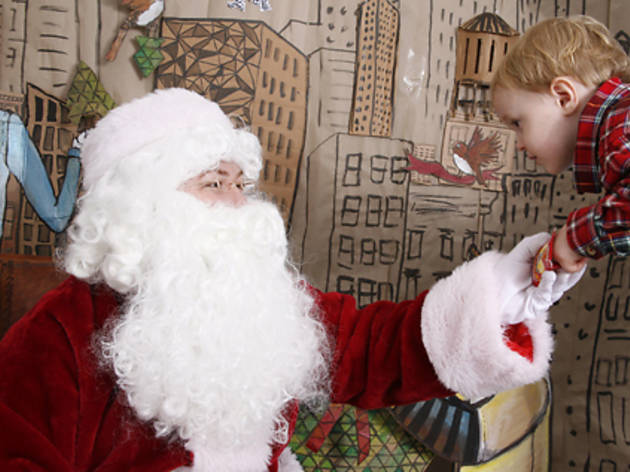 5/12
Still Hip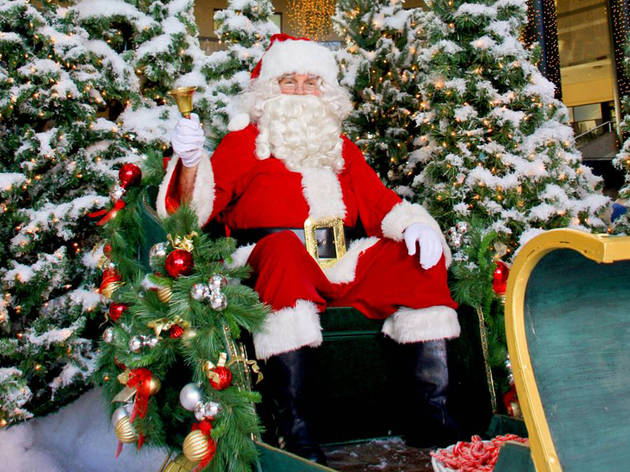 6/12
Santa's Winter Garden: Photos with Old St. Nick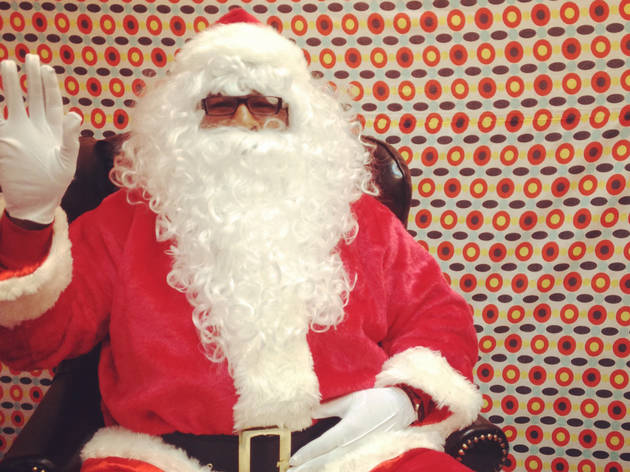 7/12
Santa's Village at Habana Outpost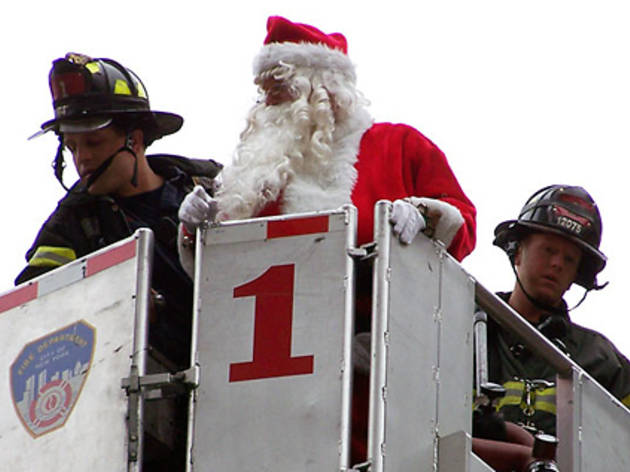 8/12
Santa Rescue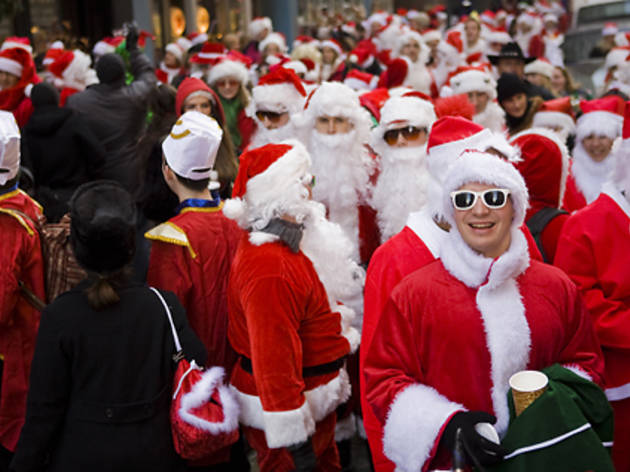 9/12
Photograph: Jeff Gurwin
SantaCon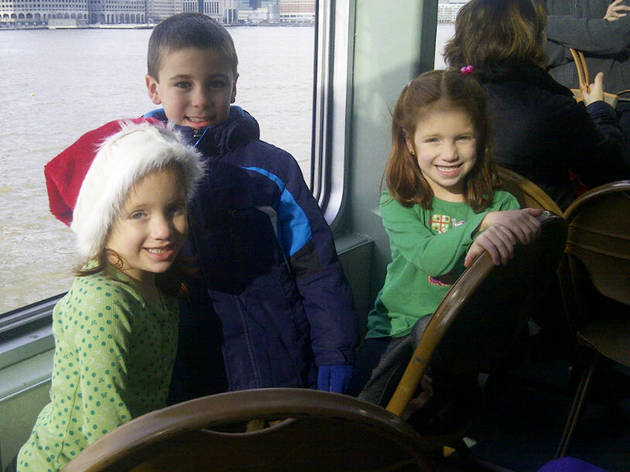 10/12
Santa Cruise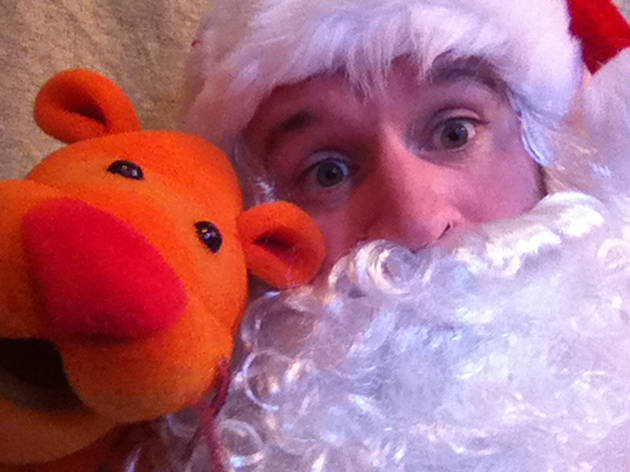 11/12
Puppetry Arts Meet 'N Greet with Santa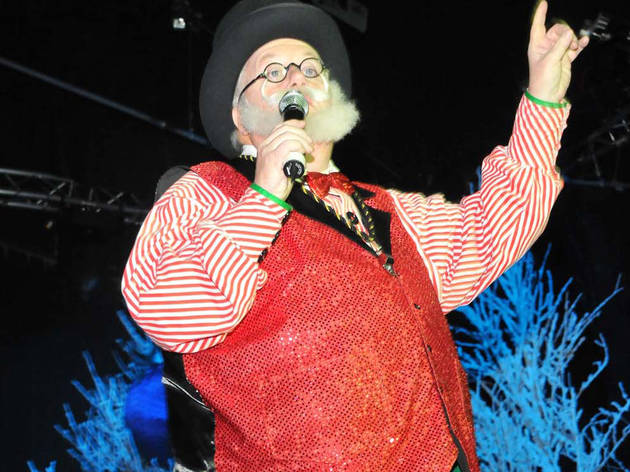 12/12
Holiday Circus Special Performance and Santa Visit
The most important visitor of the Christmas season has arrived and magically, he seems to be everywhere. And why not? New York City has been Saint Nicholas's home away from home even before the editors of the New York Sun confirmed that, "Yes, Virginia, there is a Santa Claus," in 1897. We've rounded up a bunch of local spots where you can catch Claus, so you can skip that trip to the North Pole.
ABC Carpet & HomeSat Nov 26--Sun Dec 18: Sat 10am--3pm; Sat 11am--3pm. 888 Broadway between 18th and 19th Sts (212-473-3000, abcsanta.wordpress.com). Free.
Sporting a real beard and belly, this Santa has graced the design store's quirky Christmas cove for almost two decades. All tots who make it onto his nice list (i.e., everyone) receive handmade candy. Insider tip: The lighting here can be dim, so make sure your camera's flash is on.
Beastly Breakfast with Santa at the State Island Zoo
Sat Dec 17 8:30--10:30am. Staten Island Zoo, 614 Broadway between Clove Rd and Forest Ave, Staten Island (718-442-3100, statenislandzoo.org). $24.
Pose for a complimentary photo with Santa and fill up on breakfast foods before embarking on a guided tour of the grounds. Preregistration required.
Bloomingdale's, 59th Street
Fri Nov 25--Fri Dec 23: Mon--Fri 10am--6pm; Sat, Sun 10am--6pm (Fri Dec 23 10am--noon). 1000 Third Ave between 59th and 60th Sts (212-705-2000, bloomingdales.com). Free; photo packages $20--$45.
Macy's doesn't have a lock on Santa—he'll be stationed at Bloomingdale's eighth-floor Santaland daily through December 23, and his elves will be doling out small gifts.
Central Park Holiday Lighting
Sun Dec 4 4--5:30pm. Charles A. Dana Discovery Center, enter Central Park from Fifth Ave at 110th St (212-860-1370, centralparknyc.org). Free
Central Park invites families to kick off the holiday season with a tree lighting ceremony. Although the tree won't be lit until dusk, your crew can busy themselves beforehand with cookie decorating, ornament making and meeting Santa.
Macy's Herald Square
Fri Nov 25--Sat Dec 24: 9am--9pm. 151 W 34th St between Broadway and Seventh Ave (212-695-4400, macys.com). Free; photo packages $19--$50.
Twinkling lights, faux snow and elf helpers fill the shop's Santaland. Of course, St. Nick's there too. Kids gab about gifts and receive a free treat. Visit on a weekday to avoid long waits.
New York City Fire Museum
Sun Dec 11 at 11:30am. 278 Spring St between Hudson and Varick Sts (212-691-1303, nycfiremuseum.org). $8, children under 12 $1.
It's time for the FDNY Annual Santa Rescue! When the big guy gets stranded on the New York City Fire Museum's roof, firefighters help him down and bring him inside for a party, where he gratefully poses for pics and accepts gift lists until 2:30pm.
Onderdonk House St. Nicholas Day
Sun Dec 4 1--4pm. Onderdonk House, 1820 Flushing Ave at Onderdonk Ave, Ridgewood, Queens (718-456-1776, onderdonkhouse.org). $3, children under 12 free.
Celebrate the Christmas season with the jolly North Pole resident. Kids listen to St. Nicholas as he tells his story, then have the chance to take a picture with him.

Queens Center Mall
Through Sat Dec 24. Mon--Sat: 11am-8pm; Sun noon-7pm. 90-15 Queens Blvd between 57th and 59th Aves, Elmhurst, Queens (718-592-3901, shopqueenscenter.com). Free; photo packages $17--$46.The merry man grants wishes on level three of the mall's JCPenney wing. There's even a special breakfast with Santa on December 3 at 8am (go to shopsqueenscenter.com to reserve a spot).
SantaCon
Sat Dec 10 at various locations and times throughout the city. Visit nycsantacon.com for more info. Free.
Per its online mission statement, SantaCon is a "not-for-profit, non-political, non-religious and non-logical Santa Claus convention." But really, it's a raucous, R-rated pub crawl—which doesn't stop some parents from participating with toddlers in tow. Holiday apparel is mandatory, whether you're a fully suited Santa (no hats-only tagalongs), Santa-saurus, Candy Cane, Hanukkah Chicken or Latke. But your best bet is to gape at the passing spectacle from a safe distance. Although Santas are instructed to treat children nicely—with some kind and sober souls handing out candy and small toys—the guidelines also winkingly condone paradegoer urination on parents and tourists. You have been warned.
Santa's Winter Garden
Fri Dec 9, Sat Dec 10 10am--1pm, 2--7pm; Sun Dec 11:10am--1pm and 2--5pm. Winter Garden at the World Financial Center, 220 Vesey St at West St (212-945-0505, worldfinancialcenter.com). Photos start at $20.
Get ready to hear a few ho ho hos from the big man in red as you and your kids enter this downtown winter wonderland. Santa, his reindeer and some helper elves will be on hand for photos, which will be available for purchase. A portion of the proceeds benefits Art Education for the Blind.
Wyckoff Farmhouse Museum St. Nicholas Day
Sat Dec 3 noon--4pm. Wyckoff Farmhouse Museum, 5816 Carendon Rd at Ralph Ave, Flatbush, Brooklyn (718-629-5400, wyckoffassociation.org). $5, children under 11 free.
Head to Flatbush to learn about St. Nicholas, the man who inspired North America's Santa Claus. The man in red himself will arrive on horseback at 2pm.

YMCA
Sun Dec 18 at 9-10:30am. 238-10 Hillside Ave between Cross Island Pkwy and Winchester Blvd, Bellerose, Queens (718-479-0505, ymcanyc.org). Travel: F to Jamaica--179 St, then Q43 bus to the Cross Island YMCA. $5 for members $10 for guests.