Birthday party entertainers: General entertainers in New York City
These party entertainers keep city kids happy with everything from dance contests and puppet shows to themed parties like superheroes and princesses.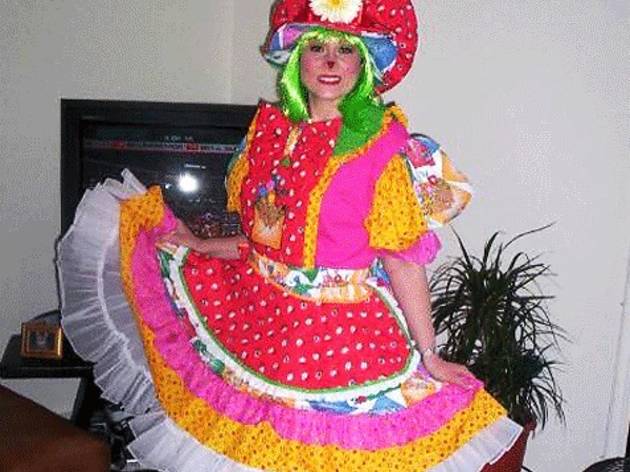 1/5
Party entertainers: Best Entertainment Around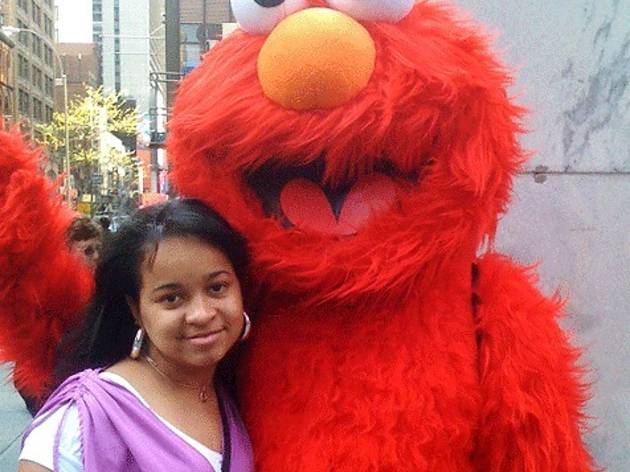 2/5
Party entertainers: Best Entertainment Around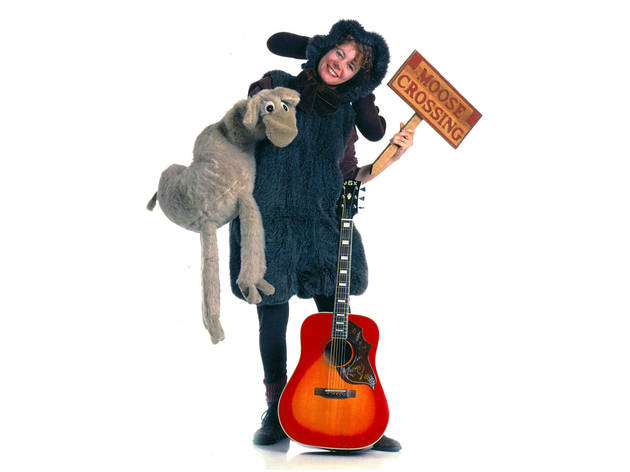 3/5
Photograph: Courtesy Marcia Johnson
Party entertainers: Marcia the Musical Moose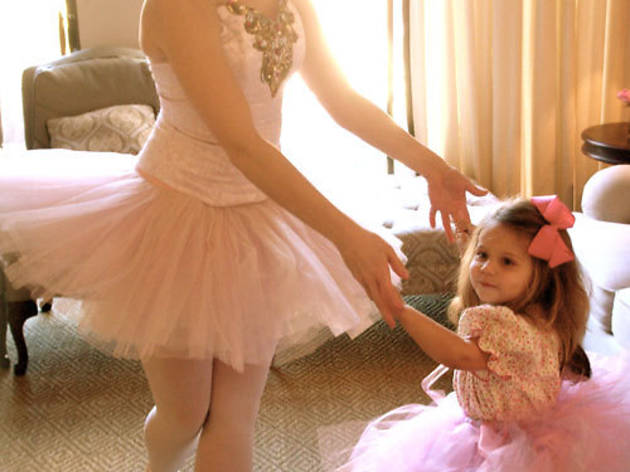 4/5
Party entertainers: Twinkle Party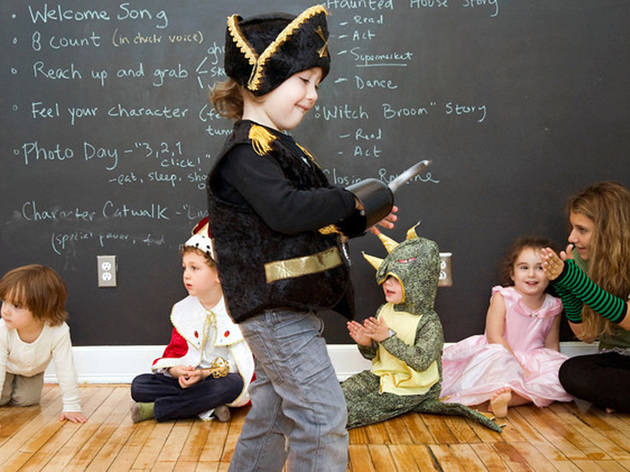 5/5
Photograph: Danielle Atkins
Party entertainers: Child's Play NY
In addition to birthday performers that specialize in areas like magic, face painting andmusic, the city is full of party entertainers that cover a wide range of activities. The party entertainers, below, can turn your child's next bash into a puppet show, gymnastics party or craft session. Many of them also offer add-ons like candy carts, caricaturists and bouncy houses.

RECOMMENDED: All party entertainers for kids

Animations Family Entertainment
Choose from clowns, magicians, balloon sculptors and airbrush artists. For an old-school shindig, book a caricaturist or a candy cart. The company also offers stuff-a-bear sessions or Animal Adventure parties, where the zoo comes straight to your home. Call for prices (631-234-0564, animations-supertunes.com)

B. Happie Entertainment
Go for one of the comedic magic sets or opt for a variety show with juggling and balancing acts. $300 and up (888-867-4282, bhappie.com)

Best Entertainment Around
BEA has partied with President Clinton, Mayor Giuliani and other luminaries. Choose from several different packages for little kids—clowns, magicians and children's characters. For tweens, themes include Rockstar and Hannah Montana. Stilt walkers, jugglers, caricaturists and puppet shows are also available. $140 to $200 for one hour; varies according to package (800-694-2378, beaent.com)

Child's Play NY
Staff members develop a party based on the member of the birthday child's specific interest (popular themes include superheroes, princesses and fairy tales). The venue uses improvisation, music and movement to bring pint-sized guests together. $400 and up. (347-759-6313, childsplayny.com)

Christie Newman Dance Birthday Parties
This veteran dance teacher offers several movement styles to pick from, including ballet, yoga and gymnastics. She's happy to tailor parties to the birthday child's needs.$285 and up for a 45 minutes (347-482-1119,sites.google.com/a/christinenewman.net/www)

Izzy's Entertainment
For children ages two to 10, Izzy's has it all: balloon twisting, comedy, magic, hand puppets and kid-friendly DJs. Call for prices and packages. (732-940-2264,izzysentertainment.com)

Ken & the Kids Party Puppets
Ken and his stable of handmade puppets entertain with shows to suit any party theme.Call for prices. (718-686-6801, kidspartiesnewyork.com)

Let's Have a Party
This company specializes in costumed character parties: Performers will dress up as princesses, pirates and superheroes for your kid's events. They also offer bouncy castles, caricaturists, musicians and magicians. Call for prices. (203-322-4516,iluvaparty.com)

Marcia the Moose
This antlered animal tells stories, performs nursery rhymes, sings folk songs and puts on puppet shows for kids ages one to seven. $295 plus parking for 45 minutes for kids ages 1 to 3 years; 60 minutes for kids ages 4 to 7 (212-567-0682,marciathemusicalmoose.com)

NYSketches
These artists will draw caricatures of the guests to take home; the company also offers jugglers, magicians and other kinds of entertainers. $350 for two hours, $150 each additional hour. (646-452-9946, nysketches.com)

Twinkle Party
Got a pint-size prima ballerina on your hands? Then let the folks at Twinkle Party indulge her ballet dreams. Little ones dress up in tutus, learn moves from a professional dancer, participate in an interactive story and put on a performance for parents. Best for ages 3 to 8. Prices start at $250 per hour (646-455-8311, twinklepartyfun.com).