Camp problems: An unhappy camper
My rudimentary mom skills made me a camp counselor's worst nightmare and ruined my child's summer camp experience time and time again.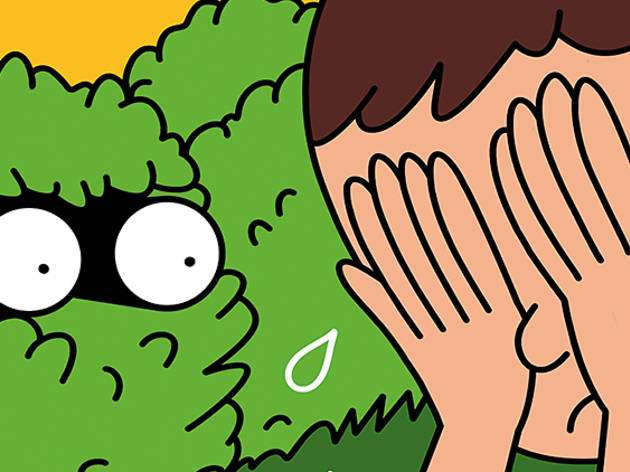 My rudimentary mom skills made me a camp counselor's worst nightmare and ruined my child's summer camp experience time and time again. Years later, I'm finally starting to get the hang of it—and my kid is doing just fine despite me.
I am guilty of just passing by—okay, stalking—the playground at times when I knew my kid's camp would be there. At this pre-K camp, my son, who had been having a great time, spotted me and immediately burst into tears. Excellent.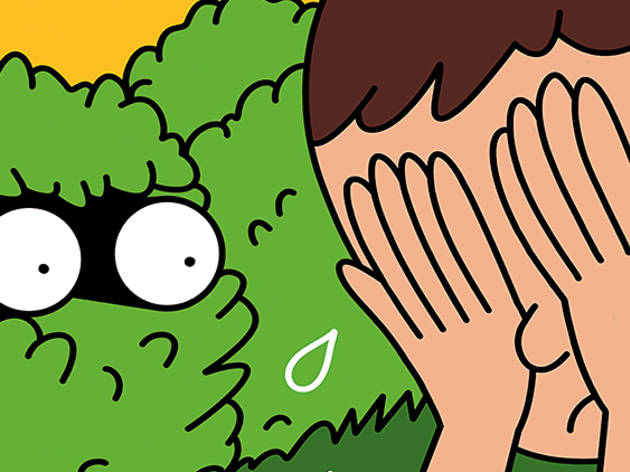 Illustration: Sam Island
When my son was three, I wanted him to have a great first experience at preschool. I decided to give him a head start by enrolling him in the pre-K's summer program: a great plan, until I torpedoed it by dragging out the goodbyes and hanging around way too long after drop off, making my kid both anxious and self- conscious. Good job, me.
Surprisingly, the preschool let me enroll my kid in its summer program again the next year. It didn't occur to me to find out from other parents which weeks his little friends would be going, so my kid wound up not knowing anyone and having trouble making new friends.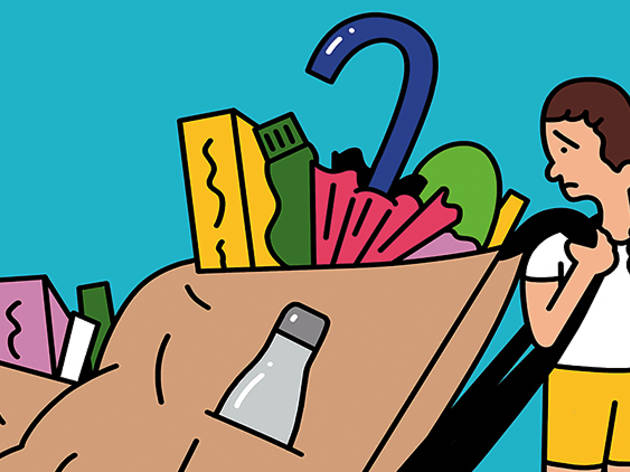 Illustration: Sam Island
There is such a thing as being too prepared. When my son was five, it was time for proper day camp, which meant the children spent the whole day at the park. I was required to send lunch, a water bottle, a snack and sunblock. Somehow failing to realize that the poor kid would have to schlep his belongings with him everywhere, his first-day backpack contained a sweatshirt, in case it got chilly; an umbrella, in case it rained; extra sunblock; bug repellent; a pencil and notebook; an extra water bottle, in case he lost the first one; wet wipes; a stuffed monkey; two Hot Wheels cars; an extra snack; a book to read, in case he got bored; a whistle and a harmonica. Yeah, I have no idea what I was thinking, either.
At six years old, I signed my kid up for a camp that went on adventurous day trips outside the city by bus. It turned out that this particular summer also coincided with the height of his motion-sickness phase.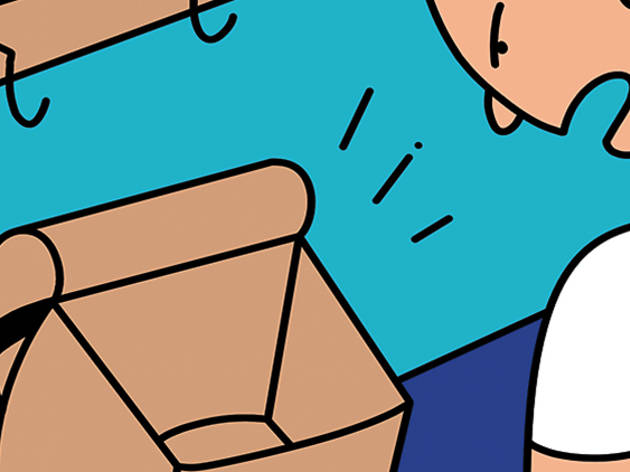 Illustration: Sam Island
Things went better the next summer. I found a program with subway trips that my son actually liked—turns out he got over his queasiness and prefers riding roller coasters to taking nature walks—but his favorite part was the two hours of aquatics every day. Drumroll, please: I failed to pack his swimming gear. Twice.
I don't want to jinx myself—or my long-suffering child—but this year, I finally nailed it. I found a camp where he spent the days building and programming his own robots (educational and fun!), I coordinated dates with his friends' parents—heck, I even remembered to send him with lunch every day. I felt like a total pro until I noticed that I was getting serious stink eye from the camp counselors. I'd made a rookie error: I'd believed my little con artist when he told me he was allowed to bring his iPad to play games at lunch and that all the other kids were bringing electronic games to camp. They weren't.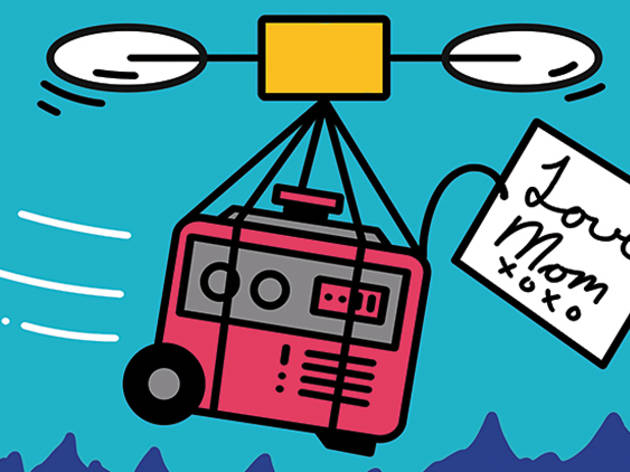 Illustration: Sam Island
My kid—who is probably just desperate to get away from me at this point—has started to nudge me about sleepaway camp. And you know what? I've learned from all my bad-mom blunders, so there's a decent chance I'll send my child to the right place, with the right gear, maybe even at the same time as his friends.
P.S. Can Amazon ship a generator to the off-the-grid campground so he can charge his phone, because otherwise how will I be able to call him 10 times a day?
More fun for kids
Consider this your ultimate guide to the best summer camps for kids!