Celebrate Macaron Day NYC with 14 free samples
Everyone loves a good macaron...especially when it's free. Go on an afternoon adventure to sample treats from fourteen different bakeries this Friday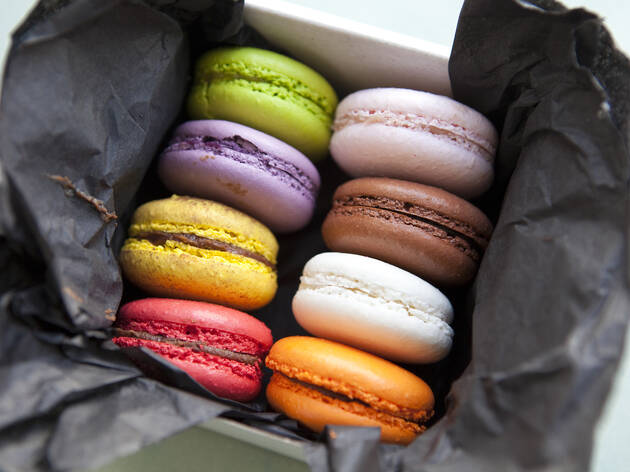 Love macarons? We do too. Chef François Payard—owner of FP Patisserie and Francois Payard Bakery—will host the 6th Annual Macaron Day NYC Crawl on Friday, March 20th to help usher in spring! This year, fourteen participating venues will dole out free macarons to sugar-hungry guests. If you're looking to put something in your stomach beforehand, try one of the 50 best family restaurants in NYC or NYC restaurants where kids eat free.
Macaron Day NYC participants include:
Bisous Ciao
Bouchon Bakery
Chantilly Patisserie
Eclair Bakery
Épicerie Boulud
FP Patisserie
Francois Payard Bakery
Macaron Café
Macaron Parlour
Mad-Mac, Whoops!
Spot Dessert Bar
The Todd English Food Hall
Mille Feuille Bakery and Café
Sugar & Plumm
For those that want more than just one macaron per person (psst, that's pretty much everyone), the desserts will of course be available for purchase. Besides just benefitting your bellies, any macarons procured from participating vendors will help benefit City Harvest—a portion of proceeds will be donated to help the organization in its efforts to feed NYC's hungry men, women and children.