Celebrate National Doughnut Day 2013 in New York City
New Yorkers can mark the happiness-inspiring confection on or around Friday, June 7, National Doughnut Day 2013, with freebies and our favorite doughnuts.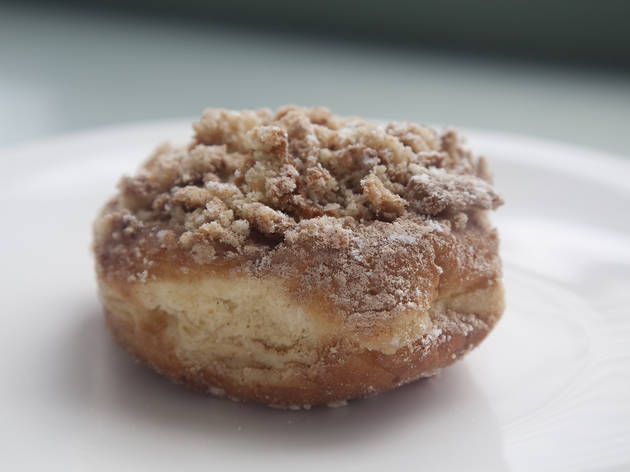 National Doughnut Day 2013 is on Friday, June 7, this year, and we've found some choice ways to celebrate the delectable round treats. On the afternoon of Thursday, May 6 (noon–6pm), Entenmann's and the Salvation Army—who, we bet you don't know, started National Doughnut Day back in 1938—are teaming up to offer free donuts and free coffee, respectively, at Madison Square Park. On National Doughnut Day itself, the Amtrak-level Krispy Kreme at Penn Station is offering a free donut of any kind to its customers all day long, and all Dunkin Donuts branches in the city are giving away a doughnut with each purchase of a beverage. If you don't feel like braving the crowds, we've put together a list of our favorite doughnut shops for kids in the city, whose wares range from massive orbs filled with homemade jam to doughnuts made with mashed potatoes and slathered in the likes of Nutella and almonds or caramel. Happy National Donut Day to all!