Classes for NYC kids: Sports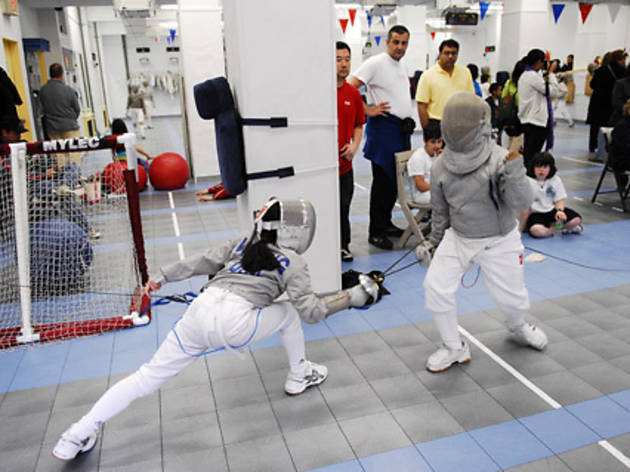 1/6
Musketeer Classes at Manhattan Fencing Center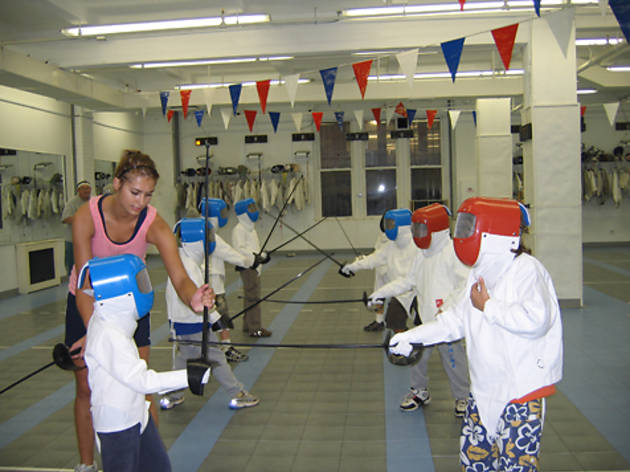 2/6
Musketeer Classes at Manhattan Fencing Center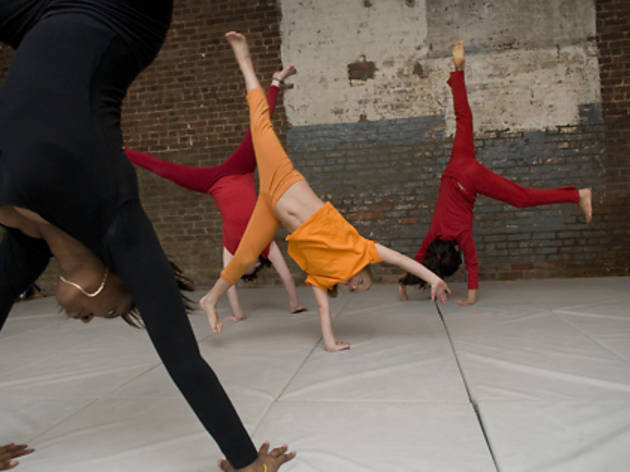 3/6
Tumbling, Etc. at Lava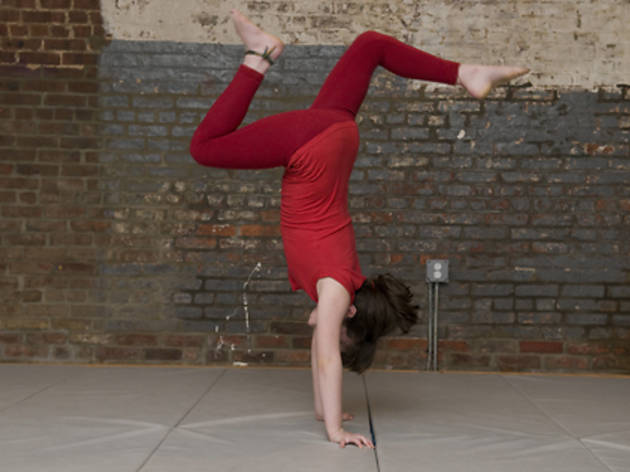 4/6
Tumbling, Etc. at Lava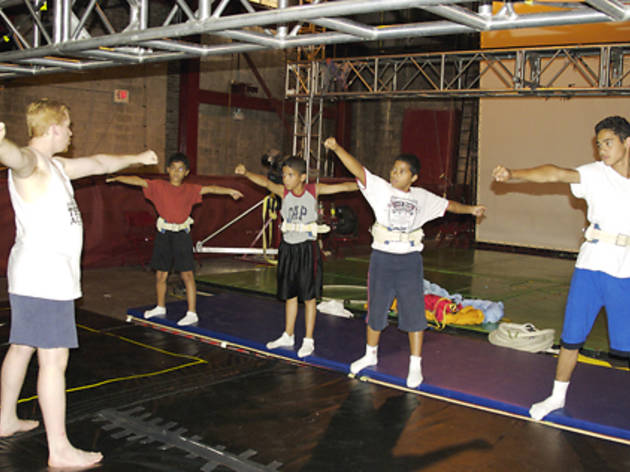 5/6
KidFly at Espaa Streb Trapeze Academy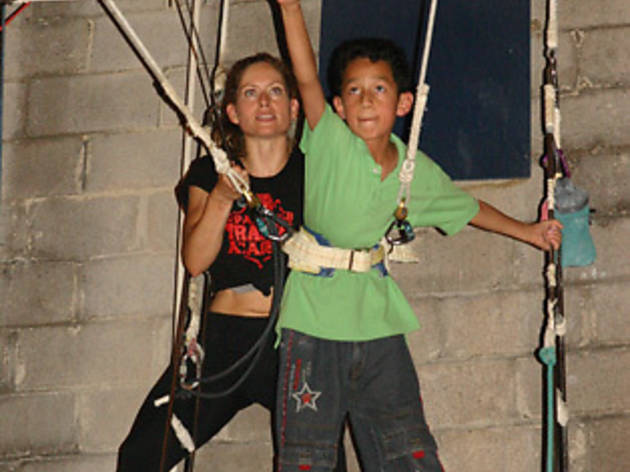 6/6
KidFly at Espaa Streb Trapeze Academy
Capoeira at the New York Capoeira Center
Capoeira got a bad rep after the 1993 action bomb Only the Strong, but the Brazilian martial art still enjoys a large following around the world. The first class is free at this Lower East Side studio, where Michael Goldstein (a.k.a. "Mestre Ombrinho") teaches capoeira Angola, a traditional method that incorporates self-defense, West African music, dance and sport in lively, ritualized game play. New York Capoeira Center, 107 Suffolk St between Delancey and Rivington Sts, third floor (212-677-2203, newyorkcapoeiracenter.com). Call for schedule and pricing. Ages 4 to 12.
Circus Arts at Manhattan Movement and Arts Center
Got a kid who loves clowning around? Help her channel that energy with this introduction to the circus arts. Instructors guide tykes through warm-up stretches and cardio exercises before showing them big-top basics, like aerial silks, plate spinning, juggling and stilt walking. But the class teaches more than just showy acrobatics—it helps little ones build trust in each other and conquer their fears in a noncompetitive setting. Manhattan Movement and Arts Center, 248 W 60th St between Amsterdam and West End Aves (212-787-1178, manhattanmovement.com). Sept 13--Dec 18, Wed 4:30--5:30pm (ages 11--12); Thu 5:30--6:30pm (ages 8--10); Fri 3:30--4:30pm (ages 5--7). $630 for 14 weeks. Ages 5 to 12.
KidFly at Espaa Streb Trapeze Academy
Are your kids swinging from the chandelier at home? Consider a less destructive way for them to express their aerial skills at Elizabeth Streb's studio. After they've gotten comfortable in the air and mastered basic swings, participants work on midair catches with experienced instructors. Safety is a priority—students always wear harnesses and swing over a massive pit mat. Streb Lab for Action Mechanics (S.L.A.M.), 51 North 1st St between Kent and Wythe Aves, Williamsburg, Brooklyn (718-384-6491, streb.org). Sept--Jan, Mon or Wed 3:45pm or 5:45pm. $420 for 16 weeks. Ages 5 to 12.
Musketeer Classes at Manhattan Fencing Center
Not to be confused with the brats in the Mickey Mouse Club, kids in the center's introductory courses learn fencing basics while improving hand-eye coordination and overall fitness. MFC offers free fencing lessons at Bryant Park's Library Terrace every Friday afternoon in the spring, but instructors recommend taking a private lesson before enrolling in a group class. Manhattan Fencing Center, 225 W 39th St between Seventh and Eighth Aves, second floor (212-382-2255, manhattanfencing.com). $175 for five sessions. Call for schedule. Ages 4 to 6.
Tumbling, Etc. at Lava
You have to love a movement studio that funds its special programming with an annual handstandathon. This school concentrates more on strengthening kids' creativity and their relationship with their body than on formal acrobatics, but there's plenty of rolling, turning and, yep, handstands too. Lava, 524 Bergen St between Carlton and Sixth Aves, Prospect Heights, Brooklyn (718-399-3161, lavalove.org). Sept 13--Dec 18, Sat 10:30--11:30am (ages 5--7); 11:45am--12:45pm (ages 8--12). $255 for 13 weeks. Ages 5 to 12.