Family Portrait: ringmaster Johnathan Lee Iverson and his family
The leader of the Ringling Bros. and Barnum & Bailey circus tells us about his family's life on the rails with the "Greatest Show on Earth"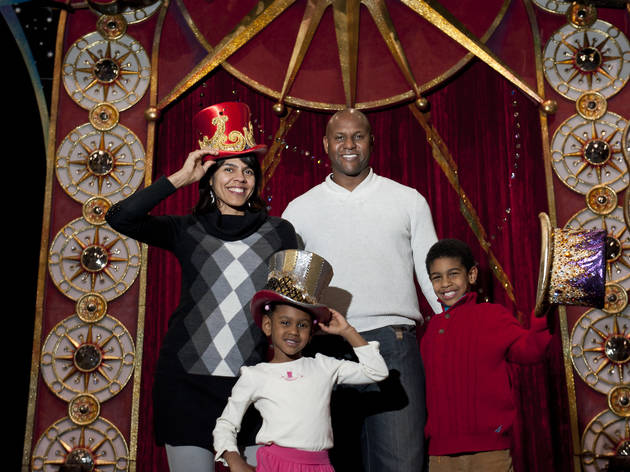 1/9
Photograph: Liz Clayman
On the set of Legends at the Nassau Veterans Memorial Coliseum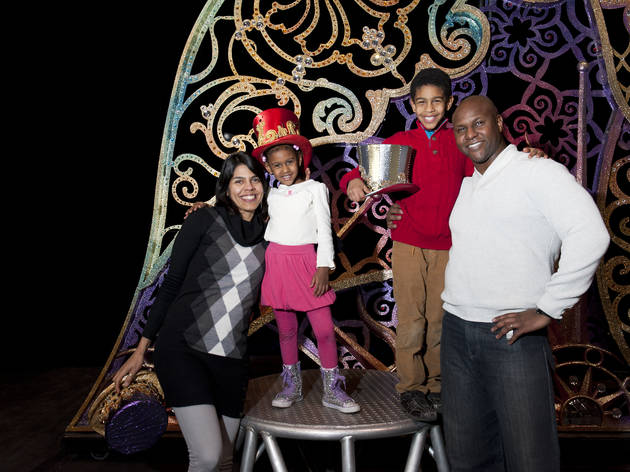 2/9
Photograph: Liz Clayman
On the set of Legends at the Nassau Veterans Memorial Coliseum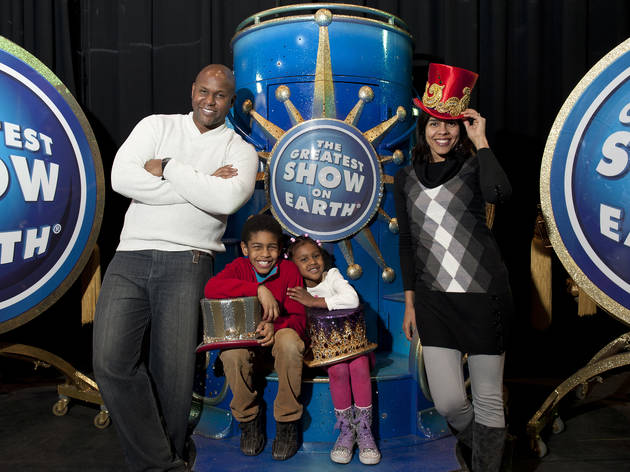 3/9
Photograph: Liz Clayman
On the set of Legends at the Nassau Veterans Memorial Coliseum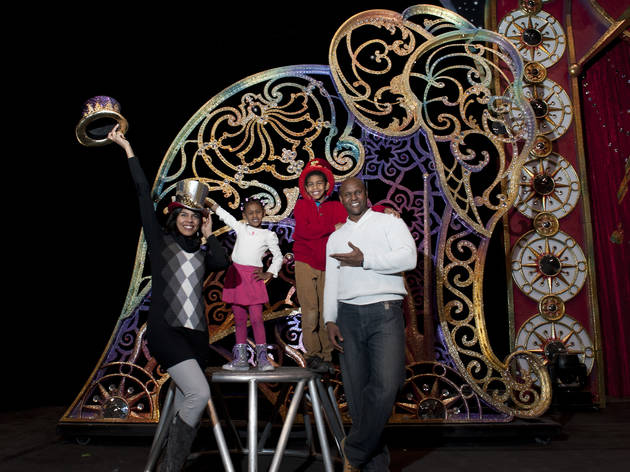 4/9
Photograph: Liz Clayman
On the set of Legends at the Nassau Veterans Memorial Coliseum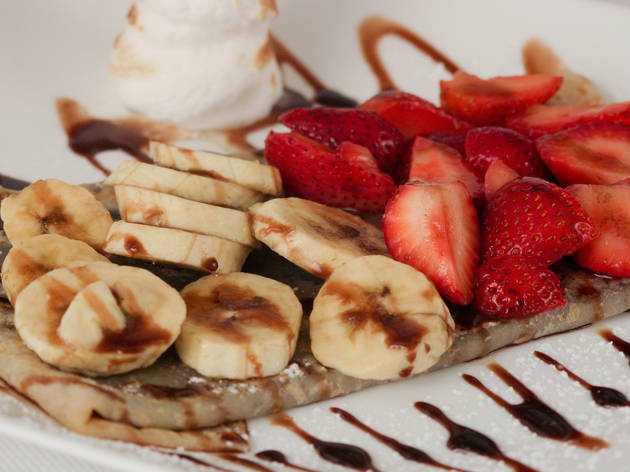 5/9
FAVORITE LOCAL RESTAURANT
"We love the crepes at Artopolis Espresso (1090 Amsterdam Ave between 113th and 114th Sts, artopolisespresso.com). They're light and delicious, and their pastries and cakes are divine. We normally order the smoked turkey & cheddar crepe with honey or the spicy chicken crepe with mango, cheddar and chipotle sauce. We try different pastries every time, because they're all amazing."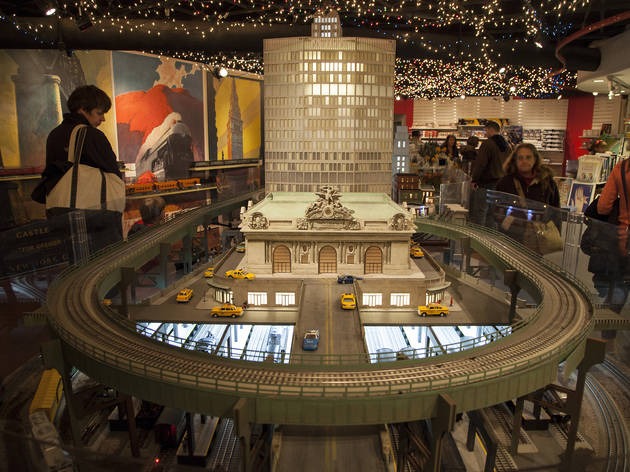 6/9
Photograph: Beth Levendis
FAVORITE DAY TRIP DESTINATION
"Both of our kids were born in NYC, but Matthew is the one that loves exploring all the museums and parks, and the New York Transit Museum (Boerum Pl, Brooklyn, mta.info/museum) is his favorite. Every year he asks to go back to visit; we've gone there three times at least, and we know it very well."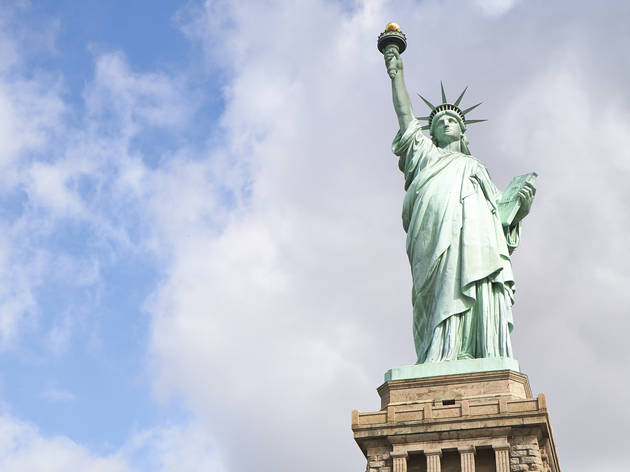 7/9
Photograph: Jena Cumbo
FAVORITE NYC LANDMARK
"If we have to choose one, I would say the Statue of Liberty for being the most famous and the one we have not visited yet. It's on our list, though!"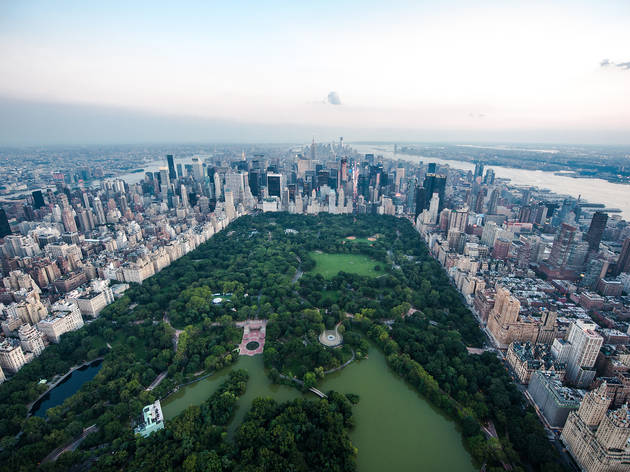 8/9
Photograph: Keith Sherwood/Shutterstock
FAVORITE PARK
"We could not choose any other than Central Park, because it is literally our backyard. We've likely visited every playground—North, South, East and West. Sure, it's a synthetic park, but it still keeps you in touch with nature. In the hustle and bustle of the city, it's great to go somewhere you can inhale. Central Park is the best, and NYC would be unlivable without it!"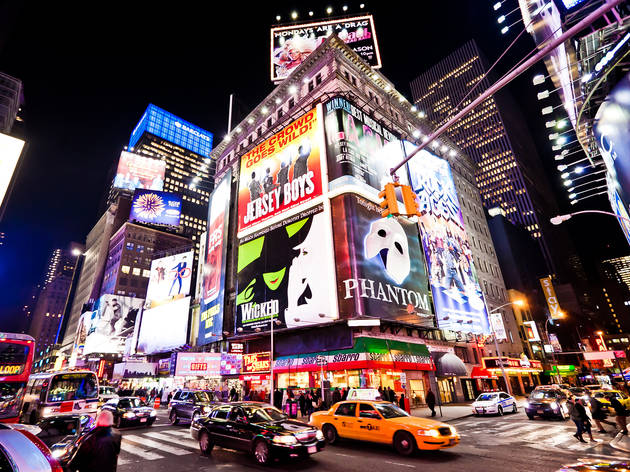 9/9
Photograph: Andrey Bayda / Shutterstock
FAVORITE TOURIST ATTRACTION
"The Theater District. We love musicals, and living so close to the Great White Way is awesome. We do not take it for granted."
Any dad with a hectic work schedule and young children might feel as though he's running a circus at times, but no family man knows the true meaning of the word better than Johnathan Lee Iverson. As ringmaster of the Ringling Bros. and Barnum & Bailey circus, Iverson's regular routine requires donning an embellished top hat and running the show with his booming voice and electric stage presence, but—unorthodox career path aside—he assures us that he and his family are regular people.

RECOMMENDED: Spring movie preview

The born-and-bred New Yorker found a passion for singing while performing with the Boy's Choir of Harlem at age 11, and he graduated from LaGuardia High School for the Performing Arts with a degree in voice. When offered the chance to work with Ringling following college, Iverson saw the opportunity merely as a resume-building detour—not to mention, a foolproof pickup line. Much to his surprise, though, he fell in love with the "Greatest Show on Earth," and 15 years later he's still here, now with a family in tow. "I'm doing what I want to do…the sawdust is in my veins," he says.

This January, Iverson, his wife, Priscilla, and two children Matthew, 9, and Lila, 5, lifted their Upper West Side roots and hit the rails for a two-year tour of the circus's current production, Legends. Traveling cross-country while living in a train apartment (admittedly, about the same size as one in NYC—and cheaper!), the family has no shortage of quality time together, and the kids have adapted to the unique way of life without a hitch. While their mother, whom met Iverson on tour when she was the dance captain, works behind-the-scenes as the associate production manager, the kids attend home school four to five times a week along with the other performers' children. "To me, the circus is like an exaggerated version of growing up in New York," Iverson says. "Anything you could possibly imagine in most steady, stable neighborhoods happens here. It's a community on the rails."

While growing up with the circus can be surprisingly normal, it has extraordinary perks as well. With friends whose parents are daredevils and hair hangers, and babysitters who double as Brazilian dancers, Matthew and Lila certainly have a leg up when comparing stories with their friends back home. "This is perfectly normal to them. But I'm really looking forward to when my children can fully appreciate what they're experiencing," Iverson says. As for his thoughts on the kids going into the family business: "If they're serious about it, I'll support it. My only hope for them is that whatever they discover is their thing, that they will grasp it passionately and do it to the very best of their ability."

Ringling Bros. and Barnum & Bailey present Legends at the IZOD Center in East Rutherford, New Jersey from March 20–23, and at Sun National Bank Center in Trenton, New Jersey from May 14–18.