10 of the best kids' classes in NYC under $50
Little ones can learn to act, cook or make music in these kids' classes in NYC that cost less than $50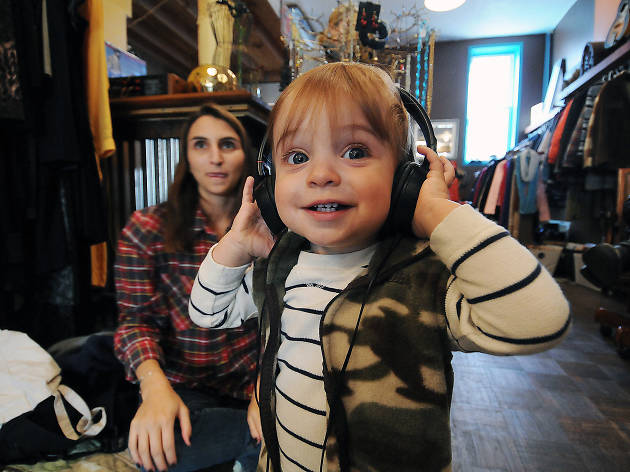 Give kids the chance to try something new (without hurting mom or dad's wallet) in one of these NYC classes that cost less than $50. At these kids' classes in NYC, pint-sized Picassos can unleash their creativity in art classes for kids, while master chefs in training can learn their way around the kitchen in cooking classes for kids. Kiddos with energy to spare might want to have some fun in fitness classes for sporty kids, too. Not only will toddlers, tykes and teens of all ages will have a blast in these kids' classes, but their parents will be pretty happy with the great deal they scored, too.
Classes for kids under $50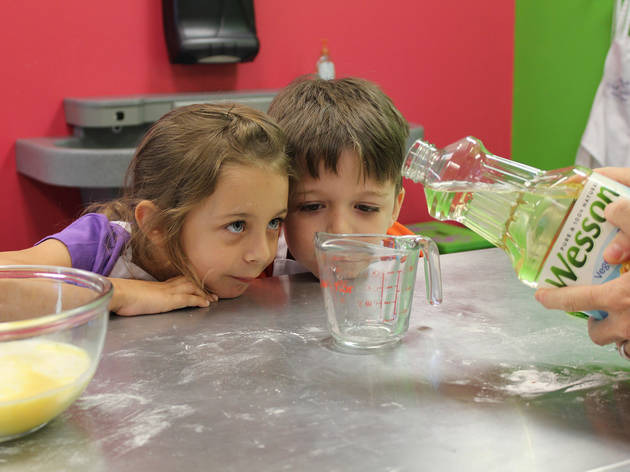 Photograph: Courtesy Young Chef's Academy
Kindercooks at Young Chefs Academy
Preschoolers and kindergarteners will don aprons for this hands-on cooking class geared toward chefs with short attention spans. In just 90 minutes, kids will learn about kitchen safety, cook or bake three recipes, set the table and practice good manners. And who knows? Maybe little chefs will enjoy the class so much that they'll want to help mom and dad in the kitchen at home. $45. Ages 4–6.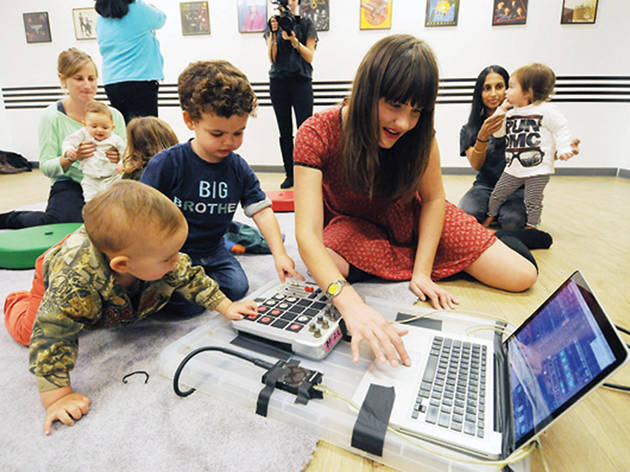 Photograph: Courtesy Baby DJ School / Jonathan Alpeyrie
Baby DJ at Baby DJ School
Dropping some sick beats might not be a typical mom-and-me activity, but it turns out that DJing is especially beneficial for kiddos' development. Songs, games, dances and colorful disco lights all stimulate the senses, while playing with instruments and equipment helps develop fine motor skills. Parents have to accompany budding DJs to this class, but luckily all age groups can enjoy the school's original music. $30. Ages 2 months to 5 years.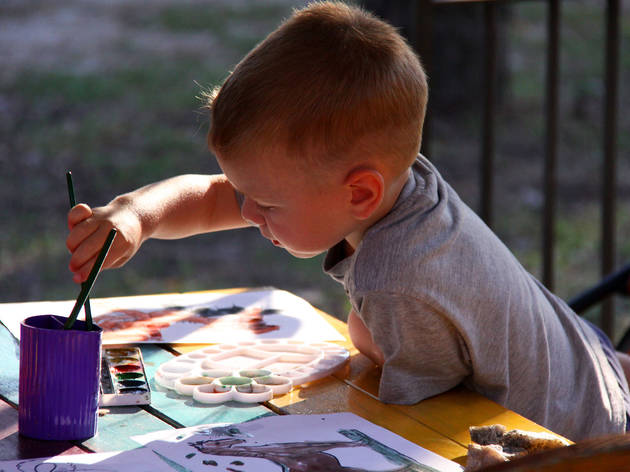 Photograph: Courtesy CourseHorse
Kids Camp at the Paint Place
Aspiring artists will have all the time they need to express themselves in this three-hour afternoon class. Teachers bring out the acrylic paints and let kids' creativity run free—how they choose to spend the next few hours is up to them. At the end of class, they'll be able to take home a brand new work of art to hang on the wall. $50. Ages 6–10.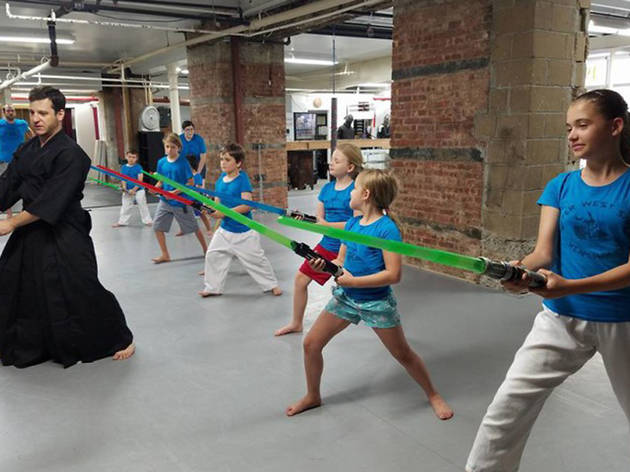 Photograph: Courtesy CourseHorse
Kids' and Youth Lightsaber at Sword Class NYC
"Judge me by my size, do you?" Yoda's famous quote applies just as well to young jedis who sign up for this introductory lightsaber class. The expert instructors will teach kids to wield lightsabers in accordance with the principles of longsword and kendo. May the force be with you! $10. Ages 5–12.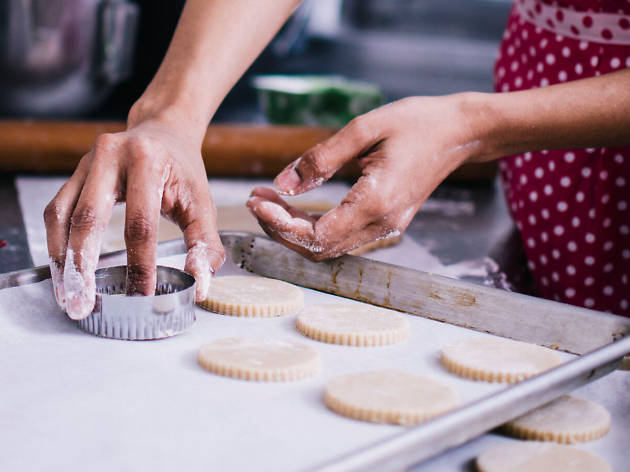 Photograph: Courtesy Lady Lexis Sweets
Kids Cookie Decorating at Lady Lexis Sweets
Sugar rush alert! New York City's next great bakers will practice frosting and icing techniques on freshly baked cookies at this confection shop. Kids can take home as many as six sugar cookies at the end of class—though we'd recommend rationing the sweets, for your sake. $30. Ages 6–12.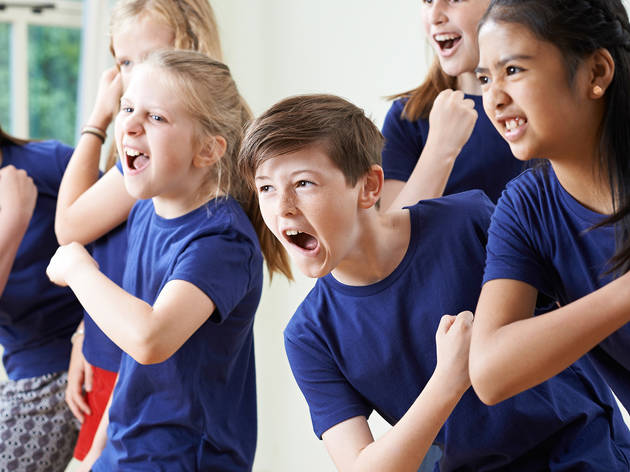 Photograph: Shutterstock
Improvisation at The Children's Acting Academy
Even if they don't have natural acting chops, kids can surely benefit from the number one rule of improv: Always respond to a question with "yes." Wannabe actors will have plenty of room to express themselves and experiment with improv in this hour-long class on the Upper West Side. Though kids can sign up for one class at a time, those who choose to stick around for the whole trimester will get the chance to show off their skills in an open classroom recital. $29.50. Ages 5 and up.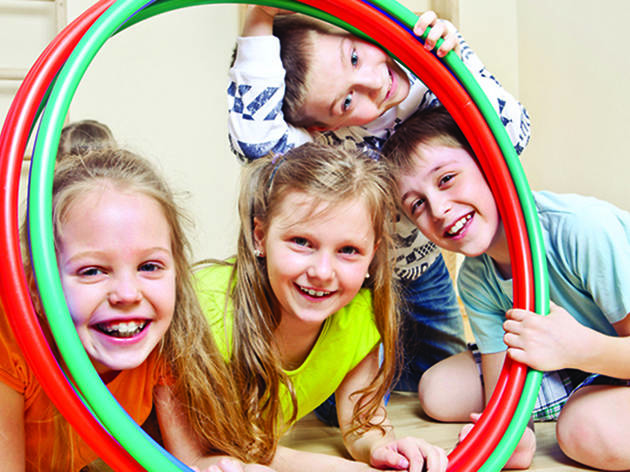 Photograph: Courtesy CourseHorse
Kids Night Out at the 92nd Street Y
A bounce house, trampoline, foam pit, zipline and climbing rope are just a few of the fun-filled activities at this over-the-top party. The 92nd Street Y gymnastic coaches will lead kids in relay races, gymnastic games and structured playtime for three hours of nonstop fun. There's even pizza for dinner! The only question we have is how can adults get in on the fun? $45. Ages 4–13.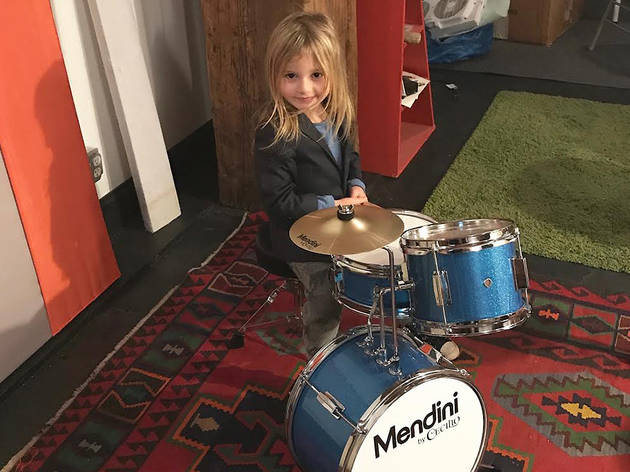 Photograph: Courtesy Creatively Wild Studio
Learn to Play the Drum Set at Creatively Wild Art Studio
Badum-tish! Kiddos will coax metallic claps, deep booms and other good vibrations from the drum set in this 45-minute beginner's class at a Dumbo studio. The instructor will cover hand and foot techniques, basic fills, exercise methods and play-along songs. $50. Ages 5–9.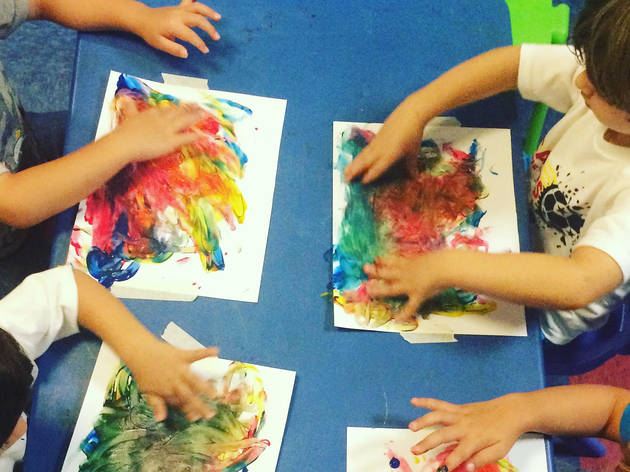 Photograph: Courtesy Private Picassos
Art Around the World at Private Picassos Art Studio
Arts and crafts fuses with education in this global cultures class. Instead of the standard finger paintings and popsicle stick sculptures, students will work on art projects from around the world, like Brazilian Carnival masks and Kente cloth weaving. Kids will not only leave with new artwork, but also with an expanded worldview. $28. Ages 4–6.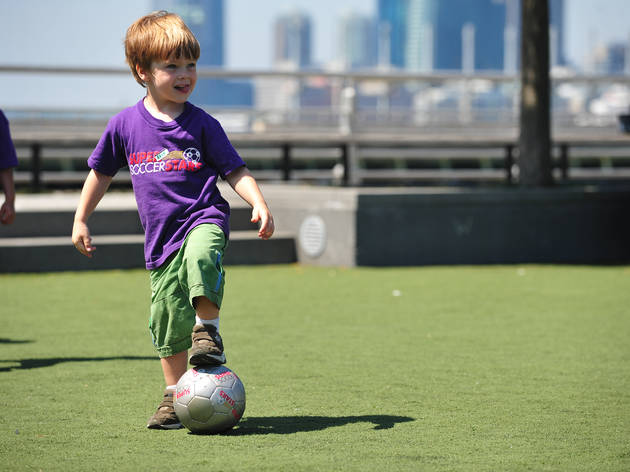 Photograph: Toby Tenenbaum
Super Soccer Stars at Kids at Work
You can't just throw toddlers into a full-throttle soccer match and expect them to excel—no, you've got to ease them into the sport slowly, with songs, games and lots of positive reinforcement. The coaches at Kids at Work use skill-building activities to build kids' soccer skills in a non-competitive environment. Worry about winning later: This class is all about having fun! $46. Ages 2–3.
Looking for more classes for kids in NYC?
Things to do, Classes and workshops
Let tots who love to shake what their mommas gave them polish those smooth skills in these dance classes for kids.