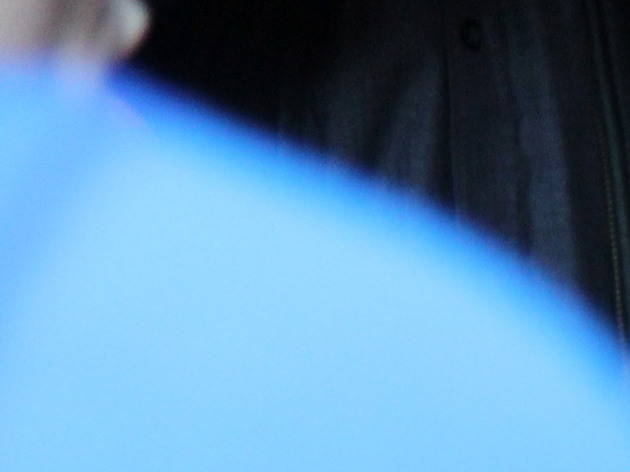 Time Out says
What better way to celebrate the shortest day of the year than by joining one of these musical parades held throughout the city. The participatory events are organized by Make Music New York—check their website for full details. Free. All ages.
• Bell by Bell: Artist Tom Peyton will meet revelers at Astor Place and hand out color-coded bells that play different notes, then lead a musical parade through the East Village.
• [B] MERRY Music Parade: The Brownsville Community Justice Center will meet in Brownsville, Brooklyn, to watch performances by local youth bands and dancers, then form a parade that heads down Rockaway Avenue.
• Flatfoot Flatbush: Dancers, fiddlers and pickers will parade down Flatbush Ave in Downtown Brooklyn while the Flatfoot Flatbush String Band plays old-time tunes. You will learn flat-footing, a form of percussive dancing from Appalachia.
• The Gaits: An immersive, site-specific parade on the High Line that will transform the movements of the participants into musical improvisations.
• Harmonica Parade: Harmonica virtuoso Jia-Yi He will lead this parade in Battery Park City, performing holiday classics such as "Jingle Bell," "Silent Night," "When the Saints Go Marching In" and "Ode to Joy." Bring a harmonica or a small percussive instrument with you if you have one. If not, harmonicas will be distributed on a first-come basis.
• The Mobile Hallelujah: Producer Melissa Gerstein and conductor Douglas Anderson team up to bring Handel's "Hallelujah Chorus" onto the city streets in multiple Manhattan locations to be announced. On the day of the parade, singers will meet at various popular locations across Manhattan and gather into vocal groups, then they will synchronize their performances.
• Melrose Parranda: The Bronx Music Heritage Center will hold their annual parranda in the Melrose section of The Bronx, making stops at different casitas – the little houses that evoke those on the Puerto Rican countryside – and finish at the Rincón Criollo Centro Cultural.
• Pilgrimage: Conductor James John will lead headlamp-clad singers in Riverside Park, making stops along the way to sing medieval melodies once sung on the pilgrimage route to Santiago de Compostela.
• Renegade Parade: A pop-up parade from HONK NYC will walk the streets of St. George, Staten Island, switching bands, instruments, transportation methods and vibes along the way.
• Ukulele Caroling: Uke Players of all skill levels are welcomed to participate in this parade in Washington Square Park, which will feature classic holiday and repertoire tunes for the ukulele.
Details
Users say