Midtown East
There's more to this area than the United Nations and crowded happy-hour bars.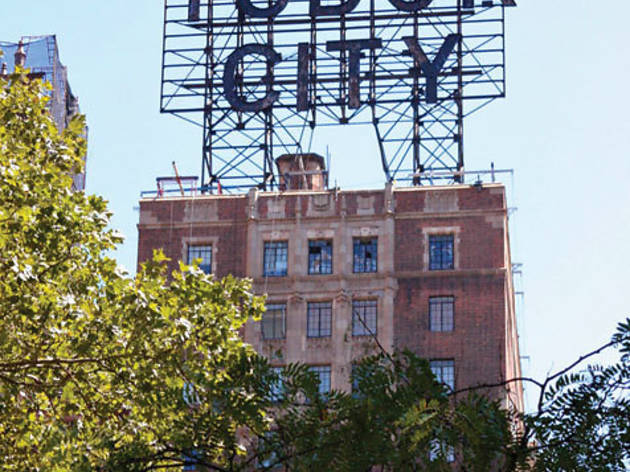 1/22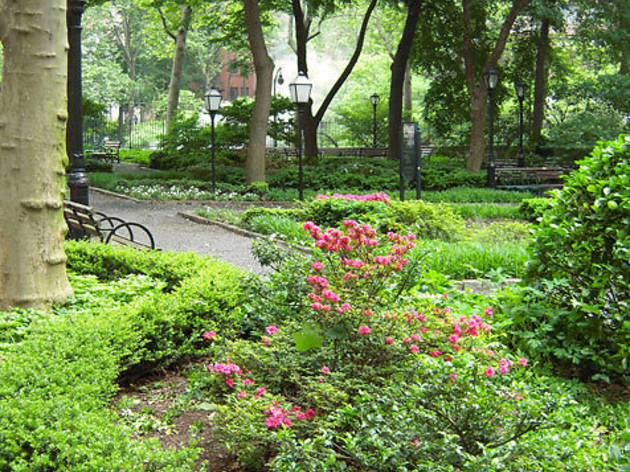 2/22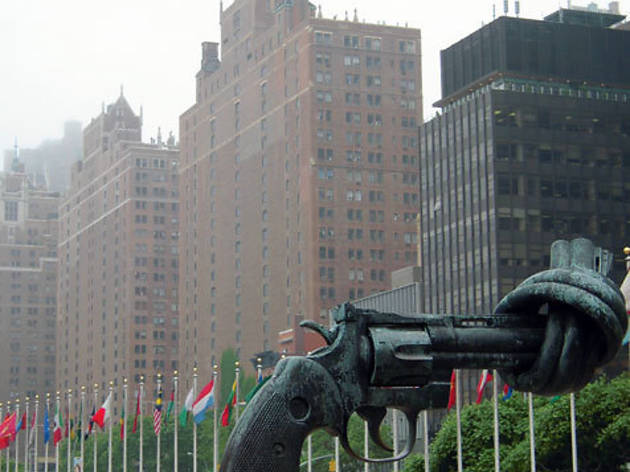 3/22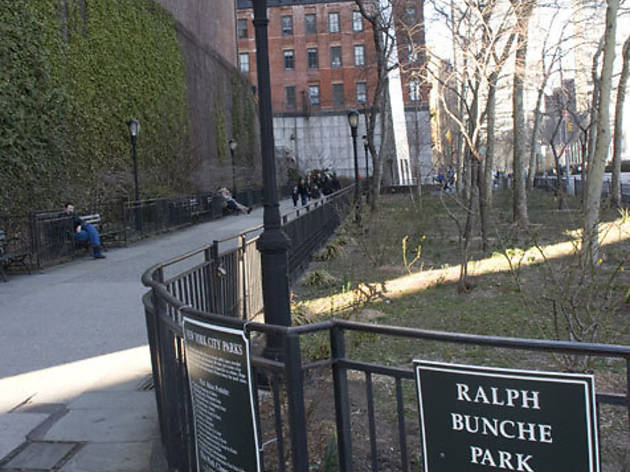 4/22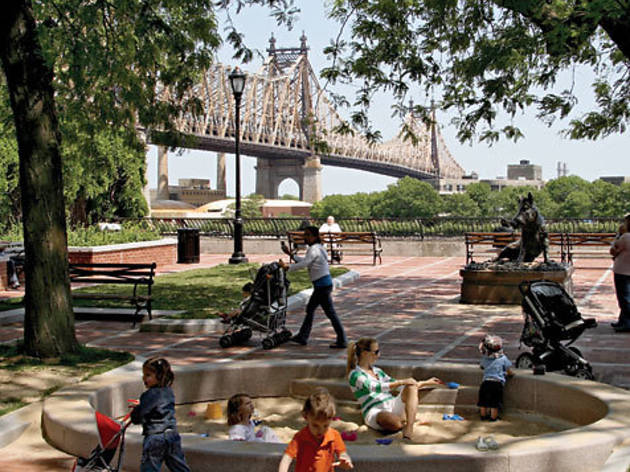 5/22
Kids playing at Sutton Place Park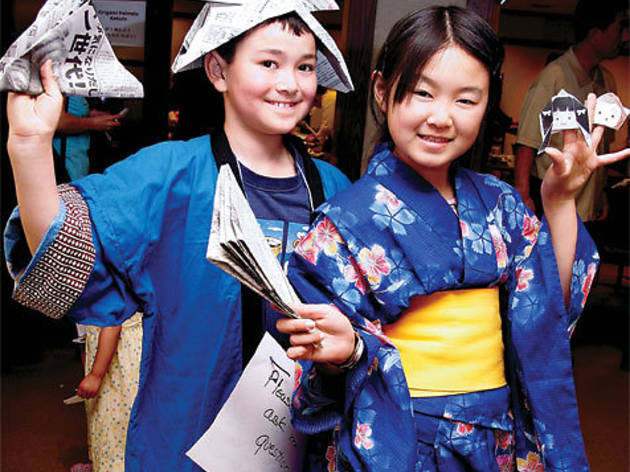 6/22
Children's Day at Japan Society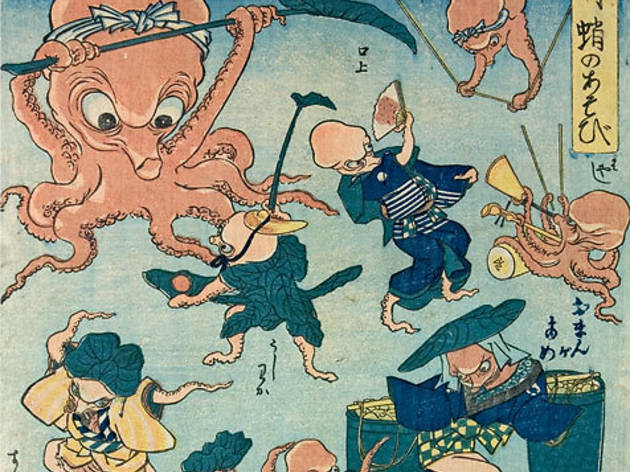 7/22
Utagawa Kuniyoshi, Octopus Games, 1840-42. Color woodblock print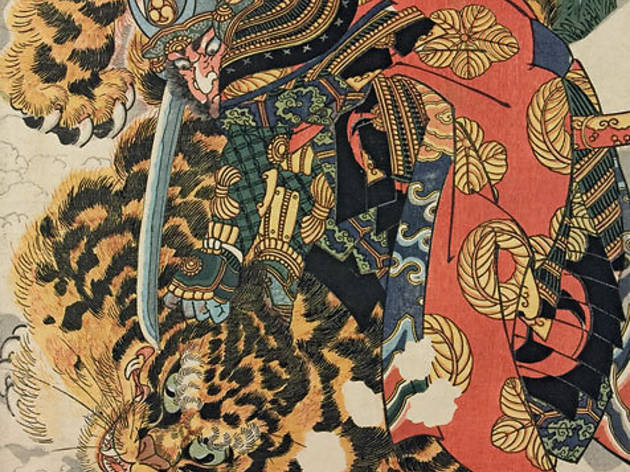 8/22
Utagawa Kuniyoshi, Japanese Warrior Kashiwade no Hanoshi Kills a Tiger in Korea, 1830-32. Color woodblock print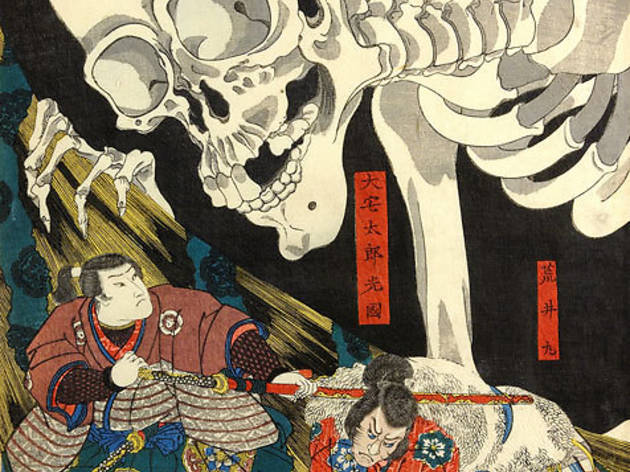 9/22
Utagawa Kuniyoshi, Mitsukuni Defies a Skeleton Specter, 1845-46. Color woodblock print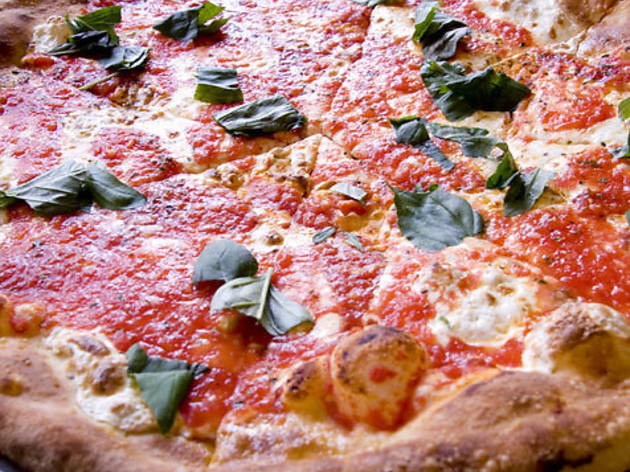 10/22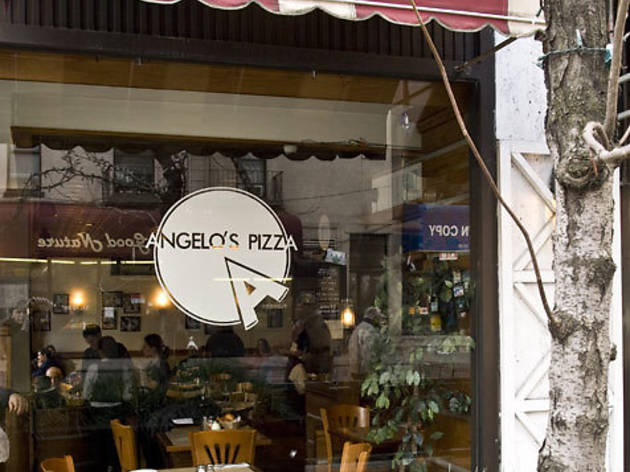 11/22
12/22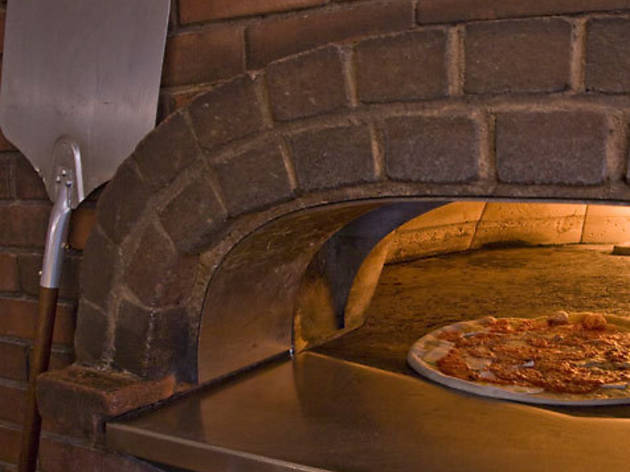 13/22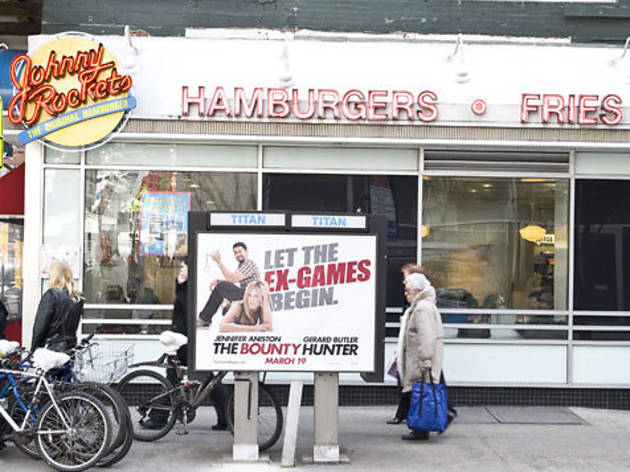 14/22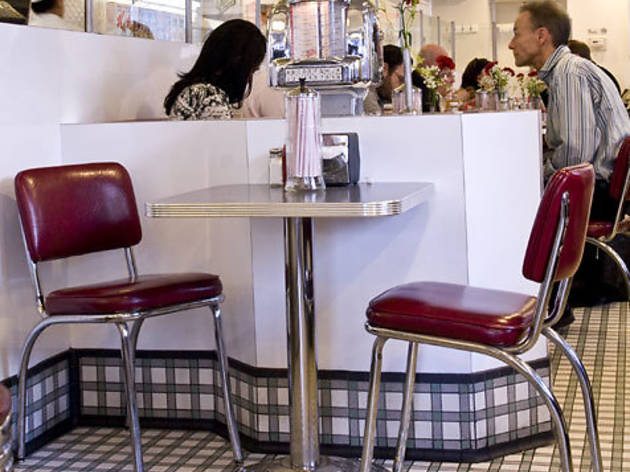 15/22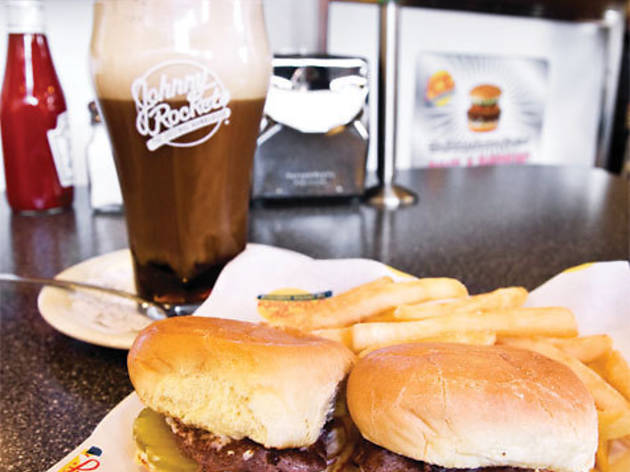 16/22
Hamburgers, fries and a float at Johnny Rockets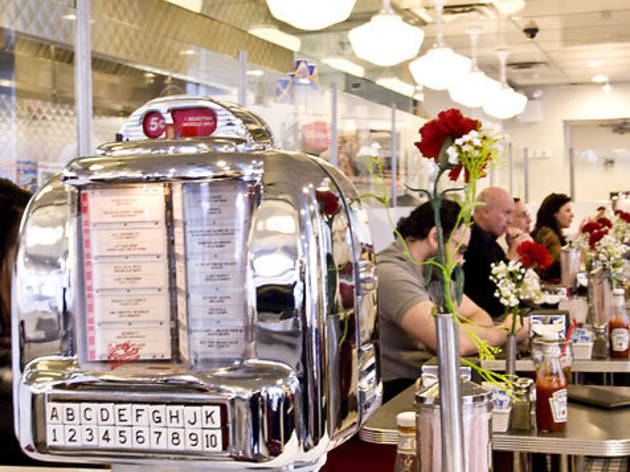 17/22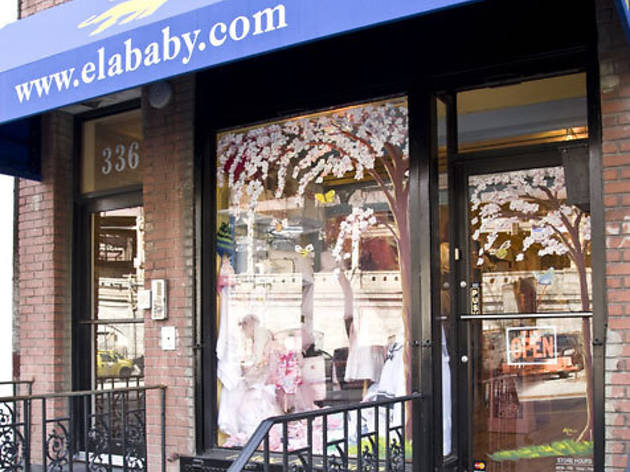 18/22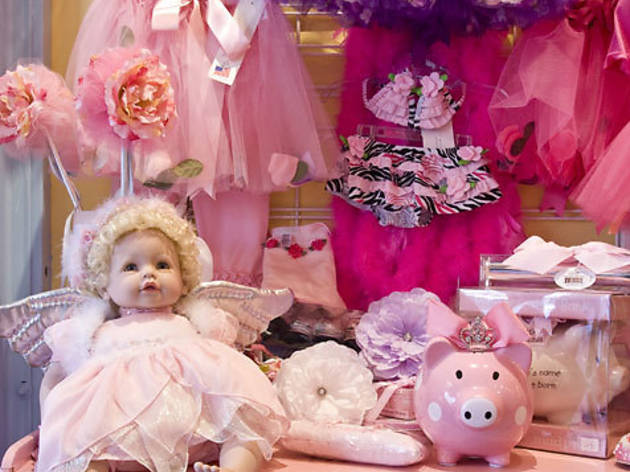 19/22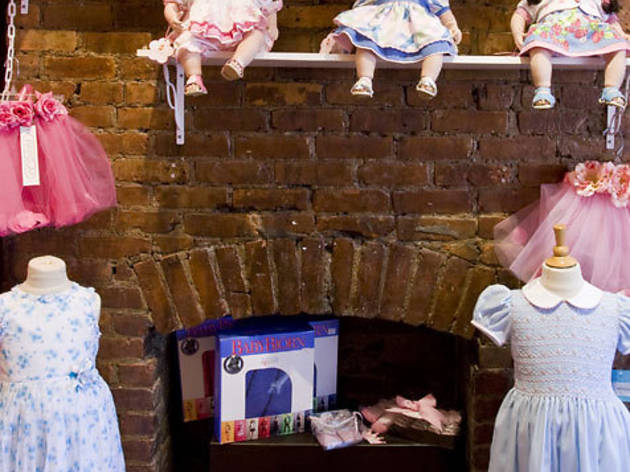 20/22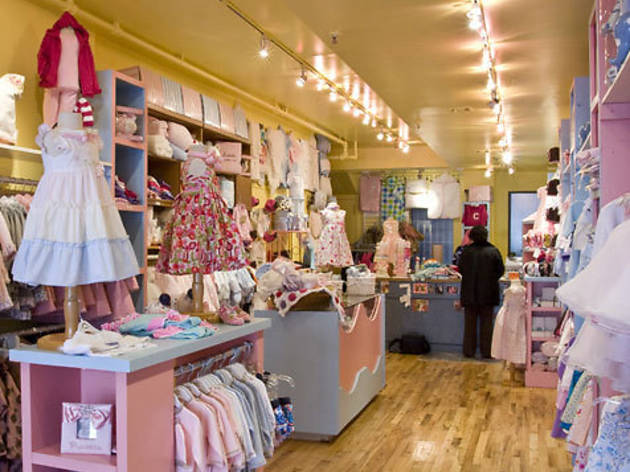 21/22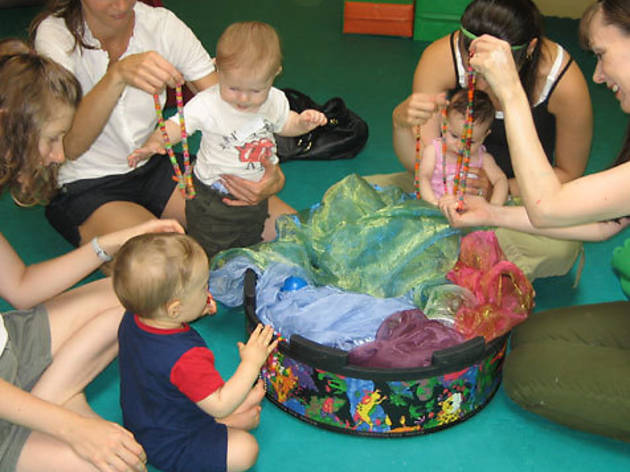 22/22
It may not be Park Slope or the Upper West Side, but the city blocks that make up Turtle Bay, Sutton Place and Tudor City (40th to 59th Streets from the FDR to Third Avenue) have plenty to offer visiting families. Amid the spectacular architecture—wooden townhouses and Tudor-style apartment buildings—you'll find quaint parks, quality restaurants and places where your kids can soak up culture.
Things to do
Check out Peace Form One, a 50-foot stainless steel obelisk at the north end of Ralph Bunche Park (First Ave between 42nd and 43rd Sts, nycgovparks.org). Then, climb the granite steps at the northwest corner (think of it as your crew's workout for the day). At the top, you'll enter Tudor City, a self-contained neighborhood that hovers over First Avenue. Relax on one of the benches in the well-groomed garden. Sutton Place Park (East River Waterfront between 56th and 57th Sts, nycgovparks.org) is also a popular spot for families. Toddlers love playing in the sandbox and climbing on the wild boar statue.
At the Japan Society (333 E 47th St between First and Second Aves; 212-832-1155, japansociety.org), join a family tour of artist Utagawa Kuniyoshi's exhibit "Graphic Heroes, Magic Monsters: Japanese Prints" (through June 13).
Where to eat
Tots will enjoy the view of lunch baking in the wood oven at Angelo's Pizza (1043 Second Ave at 55th St, 212-521-3600, angelospizzany.com). Chow down on hamburgers, french fries and floats while listening to '60s tunes at Johnny Rockets (930 Third Ave at 56th Street, 212-813-0003, johnnyrockets.com).
Where to shop
Ela Baby (336 E 59th St between First and Second Aves, 646-524-6215, elababy.com) specializes in personalized gifts—monogram your babe's name on a picture frame, pillow or bag. Crafty kids will be in heaven at Sam Flax's two-story megastore (900 Third Ave between 54th and 55th Sts, 212-813-6666, samflaxny.com). We love the activity books from Peter Pauper Press and paintable boots by My Design. Local fave MoonSoup (1059 Second Ave at 56th St; 212-319-3222, moonsoup.net) sells cool kid garb like Zutano sleepers, Kidorable pirate raincoats and Trumpette socks. They also host classes (art, music, sign language) and regular storytimes.
View Neighborhood report: Midtown East in a larger map