Movie theaters for NYC kids
Tired of eating stale popcorn at a cookie-cutter multiplex? Take your kids to one of these awesome alternatives.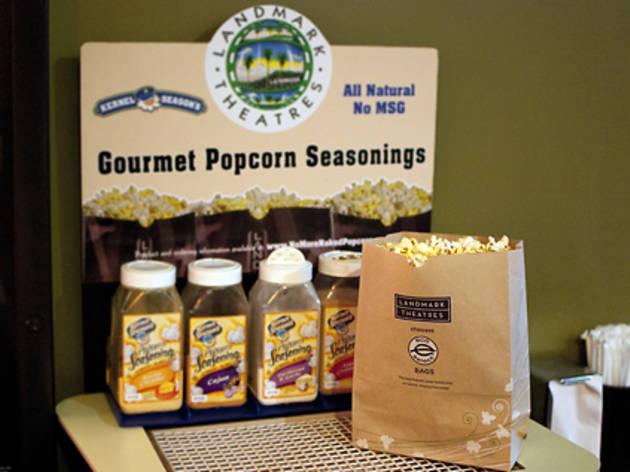 1/7
Landmark Sunshine Cinema Popcorn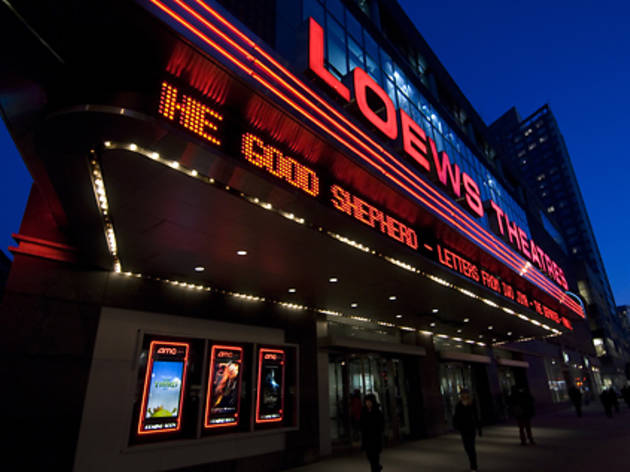 2/7
AMC Loews Lincoln Square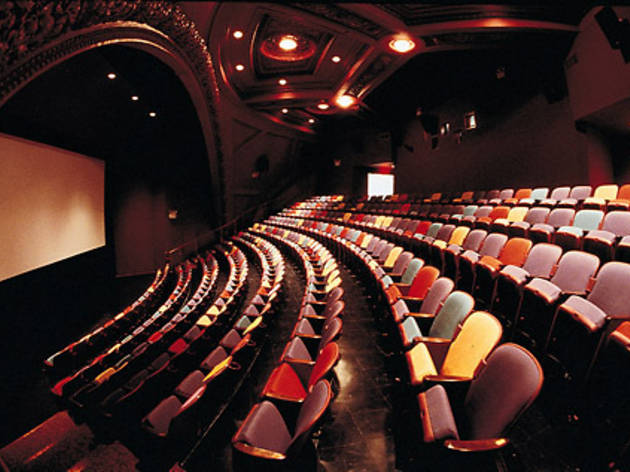 3/7
BAM Rose Cinemas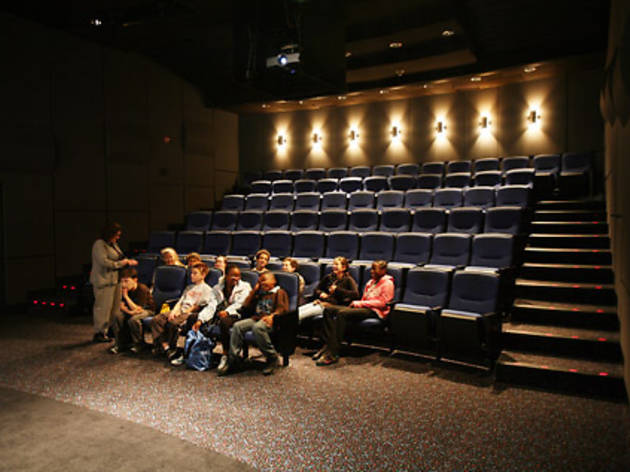 4/7
Sony Wonder Technology Lab theater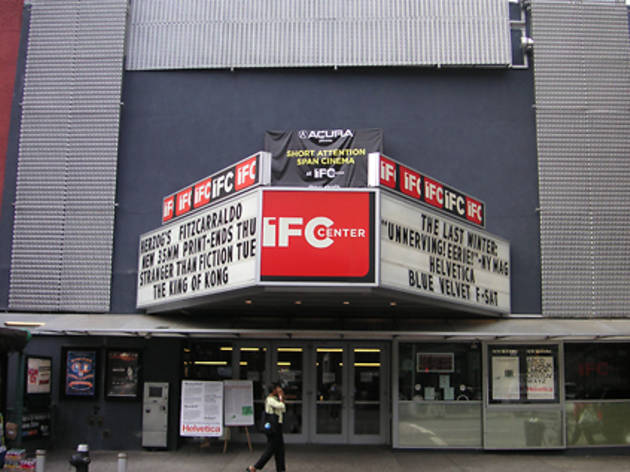 5/7
IFC Center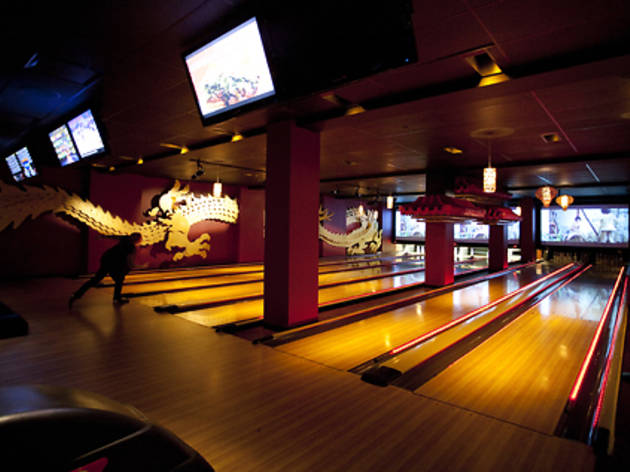 6/7
IFC Center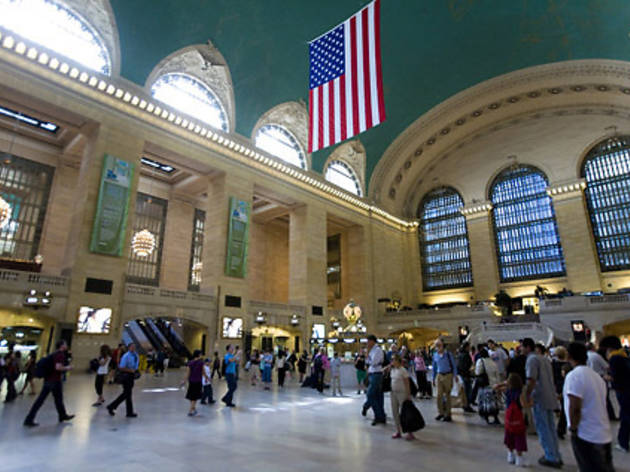 7/7
Grand Central Terminal
Best popcorn
Landmark Sunshine Cinema
Kids can amp up their Orville Redenbacher kernels with any of ten free powder toppings, including jalapeo, nacho cheddar, barbecue, apple cinnamon and chocolate marshmallow. 143 E Houston St between First and Second Aves (212-260-7289, landmarktheatres.com). $13, children under 13 $9.
Best 3-D
Lincoln Square IMAX
Your family may be surprised to learn that this is NYC's only true IMAX theater; all the others that claim to house the screens are retrofitted and smaller. Whether it's showing a science documentary or a blockbuster, Lincoln Square makes every film a jaw-dropping experience. 1998 Broadway at 68th St (212-336-5020, imax.com). $19, children under 13 $15.50.
Best historic movie house
BAM Rose Cinemas
There's an interesting history lesson behind this century-old arts center. When BAM opened in Fort Greene in 1906, the venue served as the company's music hall, and in 1957, it was converted into a playhouse for intimate plays and revues. It wasn't until 1998 that the spot became a four-screen movie theater. 30 Lafayette Ave between Ashland Pl and St. Felix St, Fort Greene, Brooklyn (718-636-4100, bam.org). $12, children under 12 $9.
Best bargain
Sony Wonder Technology Lab
Every Saturday at 12pm, the education center's high-def theater hosts free screenings of classics and hits; January brings Dora the Explorer, Blues Clues and Go, Diego, Go! For a one-two punch of educational activity and entertainment, explore the lab's hands-on exhibitions before the movie. With only 73 tickets available for each show, you'll want to call to reserve yours the Monday before the screening. 550 Madison Ave at 56th St (212-833-8100, sonywondertechlab.com). Free.
Best snacks
Angelika Film Center
Forgo Twizzlers and M&M's in favor of the caf's freshly made brownies, cupcakes and organic pastries. Wash 'em down with a chocolate milk, or mix it up with a frozen-yogurt shake—the flavors change frequently. 18 W Houston St at Mercer St (212-995-2000, angelikafilmcenter.com). $13, children under 12 $9.
Best indie films
IFC Center
Every Saturday and Sunday morning at 11am, the organizers of the New York International Children's Film Festival screen a smart, cool and sophisticated film tailored to children ages 3 to 18. The deal goes on hiatus in January and February while the NYICFF team gears up for its annual March showcase. IFC Center, 323 Sixth Ave at 3rd St (212-924-7771, ifccenter.com). $13, children under 13 $9.
Other indoor havens
After (or before) taking in a flick, try out one of these other heated diversions.
Asphalt Green
Buy a one-day pass to the Upper East Side sporting complex (adults $35, children under 17 $10), which has family swim hours on the weekends. 555 E 90th St between East End and York Aves (212-369-8890, asphaltgreen.org)
Bowlmor Times Square
The city's newest ten-pin center sports seven NYC-themed alleys; at the "Chinatown Room," young players can hit a giant gong when they bowl a spare or strike. Order treats from chef David Burke's menu (pigs in a blanket are a kid fave) and they'll be delivered to your lane. 222 W 44th St between Seventh and Eighth Aves (212-680-0012, bowlmor.com/timessquare). Kids are welcome Mon-Thurs 5pm-8pm, Fri 1pm-8pm, Sat and Sun 11am-8pm. $12 per person per game. Shoe rental $6.
Grand Central Terminal
Mayor Bloomberg provides the intro to a new audio tour ($6, children under 12 $2) that teaches families about the terminal's architecture. Afterward, grab some chowder and fried fish at Oyster Bar (lower level, 212-490-6653).—Rory Halperin
View Best movie theaters for kids in a larger map