New York Comic Con and New York Super Week with kids
NYC gets even more awesome this fall with two super events your family will love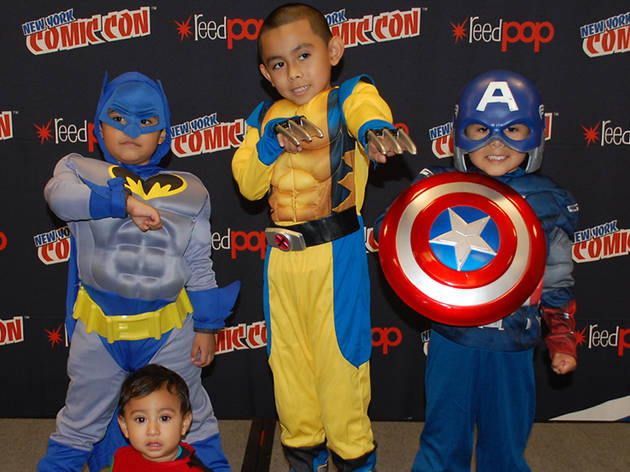 Halloween isn't the only occasion for costumes this fall. New York Comic Con, the epic fan convention for lovers of anime, video games, toys and, of course, comics, is coming to NYC. Enjoy four days of panels, demos, celebrity appearances and the chance for kids to mingle with their favorite costumed characters. New York Comic Con also coincides with New York Super Week, a pop culture festival packed with food, concerts, comedy shows and other activities that don't require a coveted Comic Con ticket. With the help of our super guide, you can experience all that New York Comic Con and New York Super Week have to offer with your whole family (capes optional).
RECOMMENDED: 50 things to do in New York City this fall with kids
When is New York Comic Con?
New York Comic Con is Thursday, October 9–Sunday, October 12, 2014.
When is New York Super Week?
New York Super Week is October 3–12, 2014.