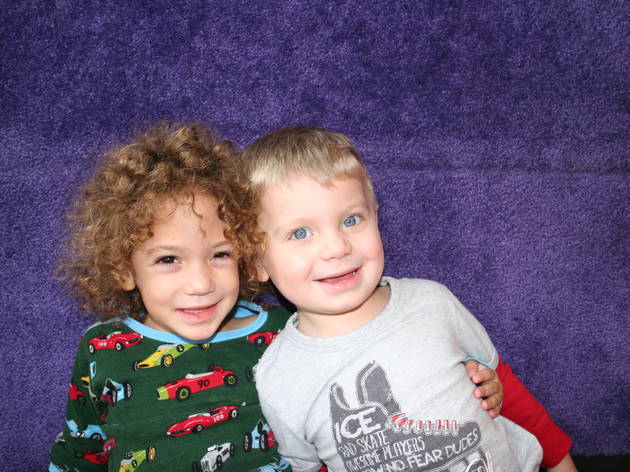 1/5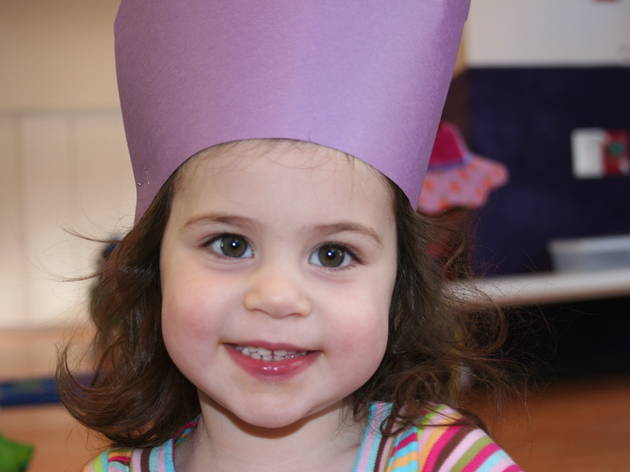 2/5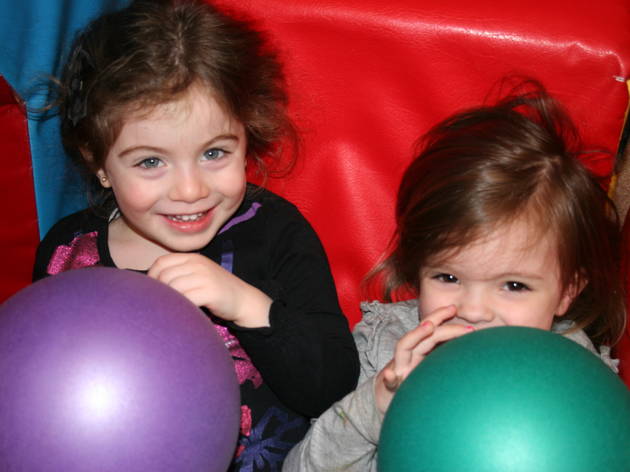 3/5
4/5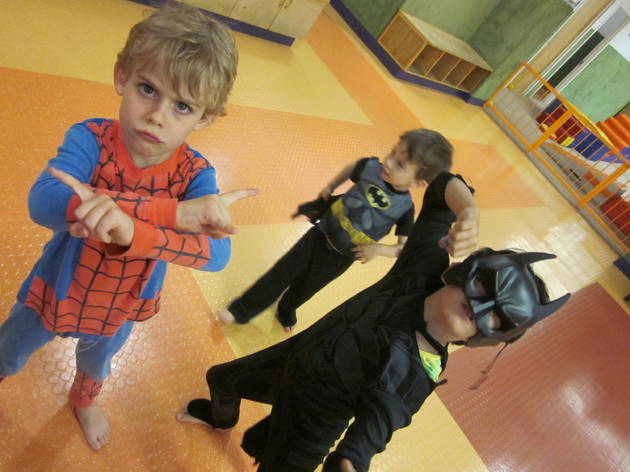 5/5
New York Kids Club: The ultimate pajama party for kids
No sitter? No sweat! New York Kids Club offers amazing pajama parties for your little ones so you can enjoy date night in style.
With thirteen locations (W 89th/91st St, W 68th St, E 22nd St, E 67th St, Brooklyn Heights, Battery Park, Park Slope, Tribeca, Williamsburg and Long Island City to name a few), New York Kids Club is more than just a favorite family hotspot for classes, parties and camps—it's also an exciting place to bring the kids when you simply just need a fun night out on the town.
New York Kids Club offers pajama parties for kids during prime date night times at all locations (see website for details) on Fridays and Saturdays! This means you can enjoy some "me" time while little ones ages 2 1/2 to 8 partake in exciting pajama party themes like "Join the Circus" (complete with a mini strong man competition and tightrope walk) or "Everest Expedition" (where they'll relay race from Tibet to Nepal and visit New York Kids Club base camp). Even better, anyone can sign up online, and every pajama party includes dinner (so the kiddos are fed) and dancing (so they're ready for bed by the time they get home).
See below for five cool upcoming pajama parties at New York Kids Club (and five equally awesome date night suggestions nearby that you can squeeze in during pajama party hours) over the next two months.
"Our 4 year old daughter loves PJ parties. She feels like she's having a night out for her own fun and always comes home so happy." —Amy K.

"LOVE these events. Ronnie thinks they are the best. He looks forward for several days in advance to attending a PJ party. He will nap only on Fridays in exchange for going to a PJ party. It's also wonderful babysitting, my husband and I love the chance to grab dinner together and not feel any guilt as Ronnie is having so much fun." —Nicole K.

"When Friday comes our whole family says TGIF because of the NY Kids Club PJ Parties! My husband and I get a break to have time to ourselves and we know that the kids are in the best of hands with your staff, having the time of their lives. The kids ask every morning if it is a PJ Party day. The PJ Parties allow them to have some independence in a relaxed, social, and warm setting with their neighborhood buddies and beloved coaches. It definitely fosters a nice sense of community among the parents as well, for those of us whose kids take advantage of the parties. My kids look forward to going back every week to see their friends, and make new ones. At 8pm the kids greet us with HUGE SMILES, a cute craft and lots of stories from their night. The PJ Parties are the perfect way to kick off a fun weekend! Thank you for continuing to provide this fantastic event!" —Mairen L.