Places for kids to dress up in NYC
Little kids can live out big dreams in costume.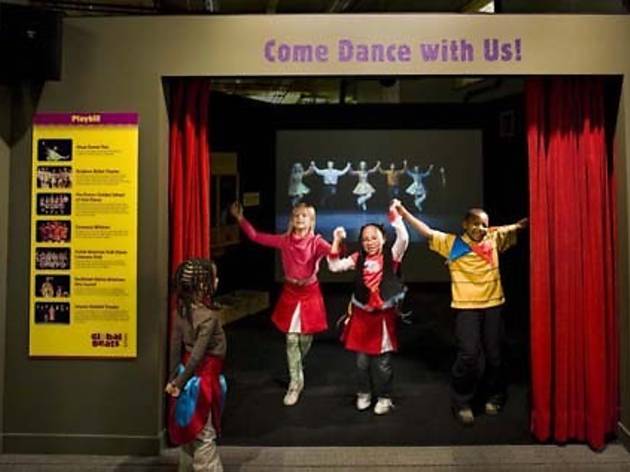 1/16
Brooklyn Children's Museum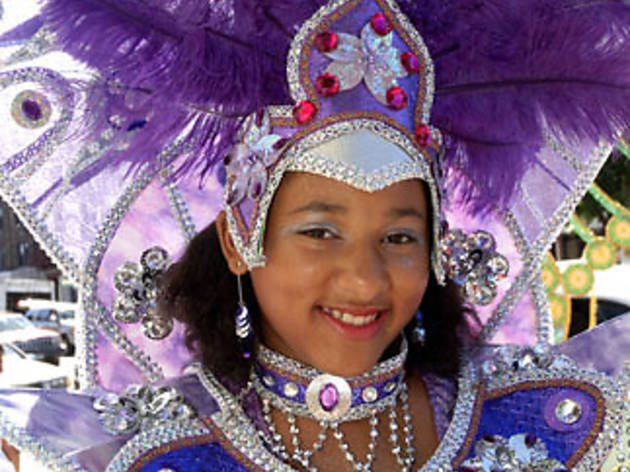 2/16
Brooklyn Children's Museum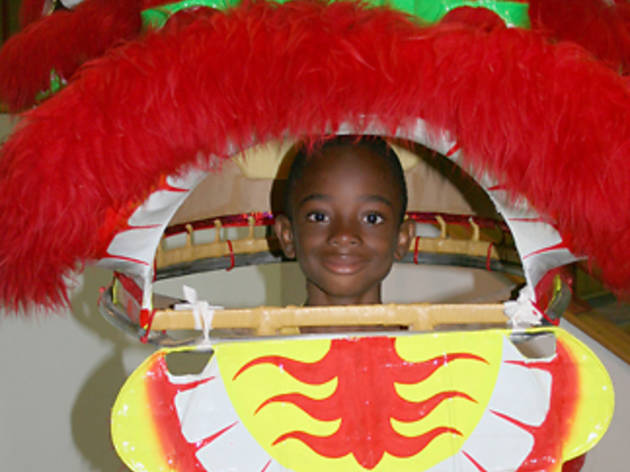 3/16
Brooklyn Children's Museum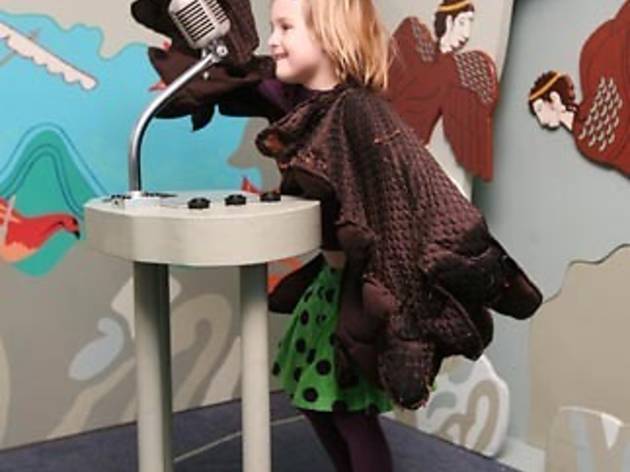 4/16
Brooklyn Children's Museum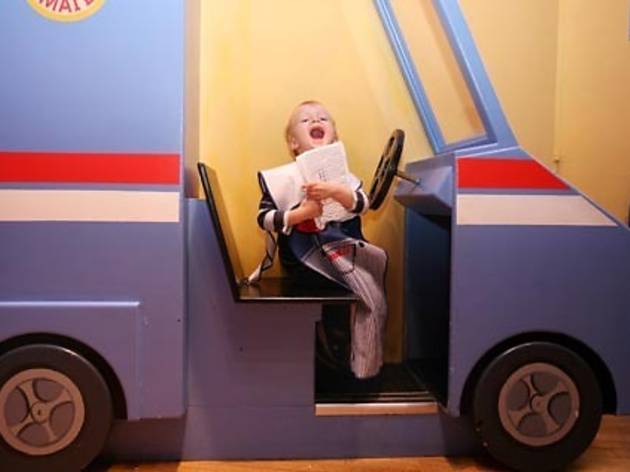 5/16
Brooklyn Children's Museum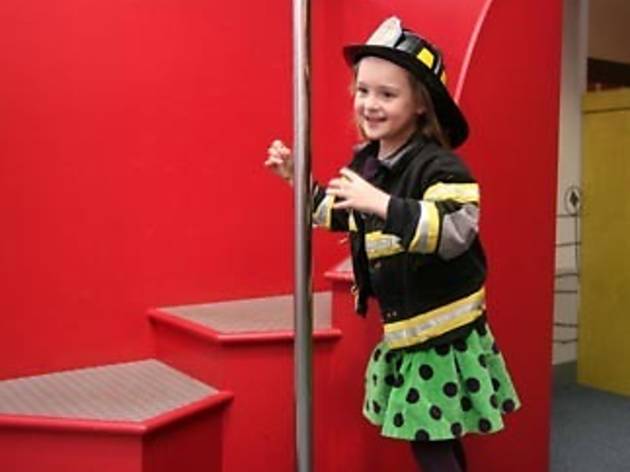 6/16
Brooklyn Children's Museum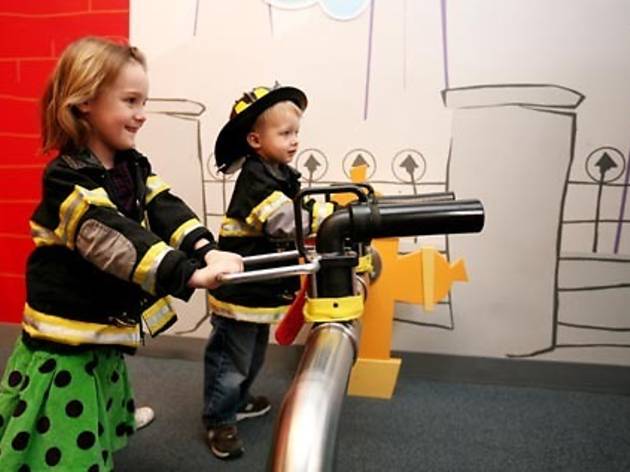 7/16
Brooklyn Children's Museum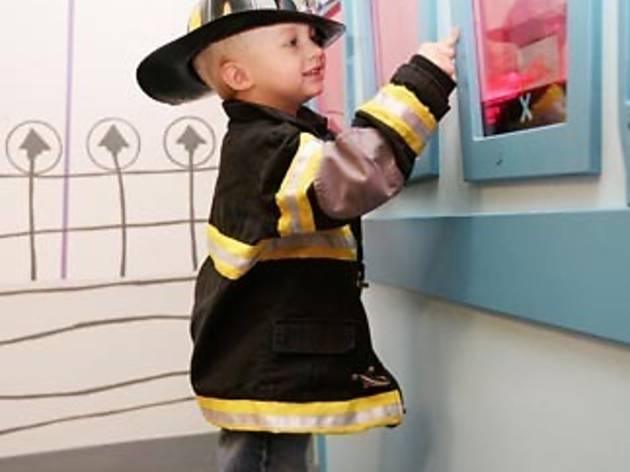 8/16
Brooklyn Children's Museum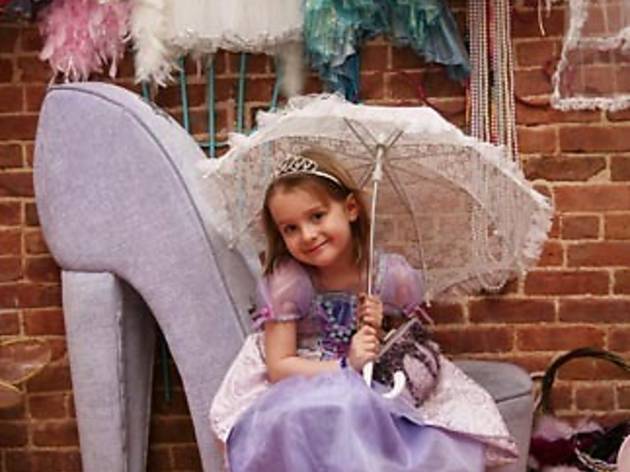 9/16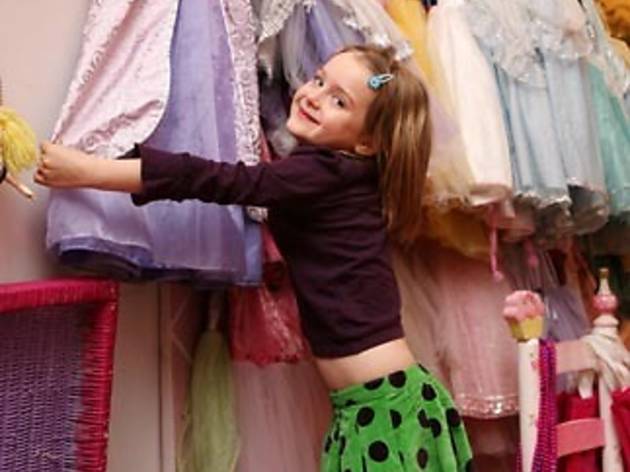 10/16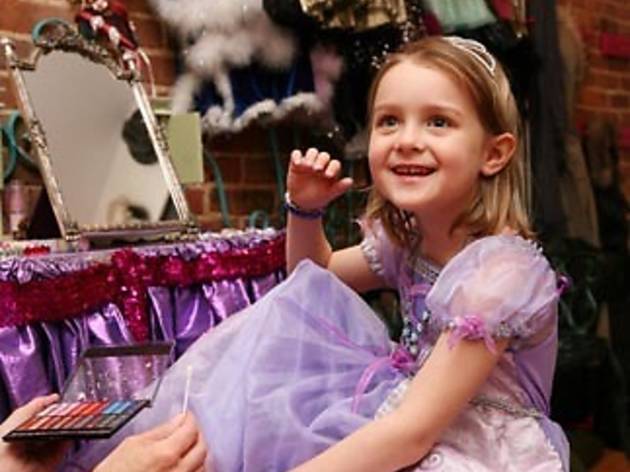 11/16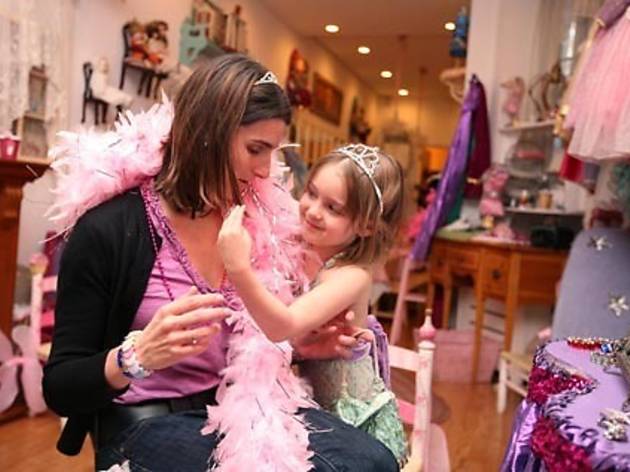 12/16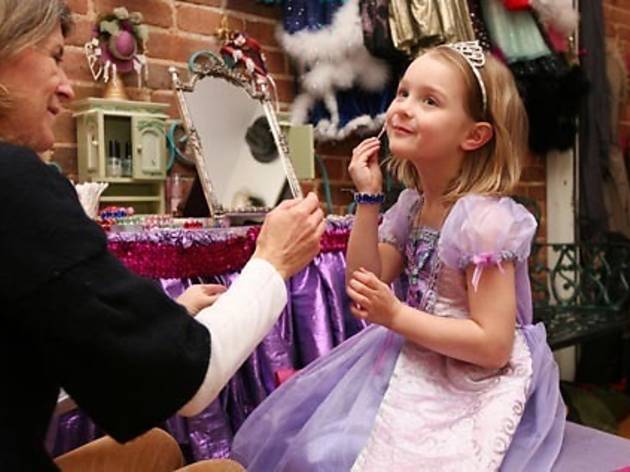 13/16
14/16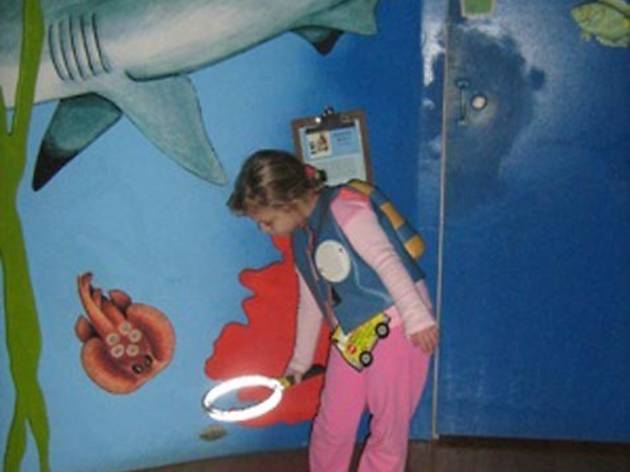 15/16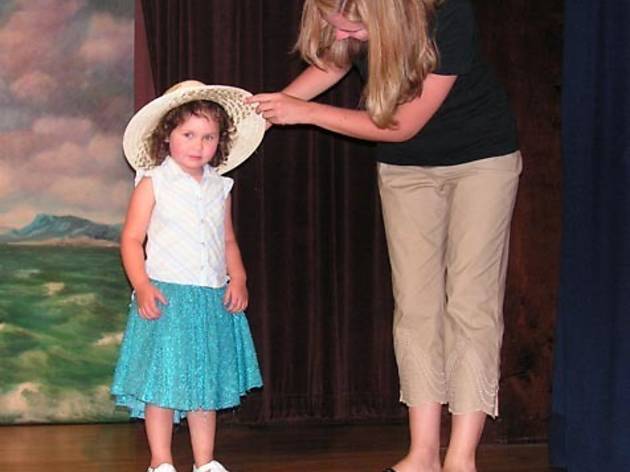 16/16
My four-year-old daughter, Marley, loves to play pretend. She puts on a princess gown as soon as she gets home from school. Her brother, Pierce, 2, also enjoys costumes—as long as they aren't pink! We recently prowled the city in search of the best venues for G-rated role-playing.
Brooklyn Children's Museum
My son bolted for the giant Chinese dragon head as soon as we arrived, stepping inside and roaring with gusto. Number two on his list: the Caribbean Carnival parrot costume, complete with flapping wings. His sister preferred the Global Beats Theater, where she tried on costumes from around the world. 145 Brooklyn Ave at St. Marks Ave, Crown Heights, Brooklyn (718-735-4400, brooklynkids.org). $7.50, children under 1 free. Wed 2--5pm free.
Children's Museum of Manhattan
The firefighter costume box at CMOM's Playworks exhibit earned a thumbs-up from both of my kids. Marley pulled on overalls and a coat, and Pierce grabbed a hat before settling into the driver's seat of a bright red truck. On the way out, they visited ancient Greece, where Pierce tried unsuccessfully to wrapa piece of fabric to look like a peplos (Greek cape). 212 W 83rd St between Amsterdam Ave and Broadway (212-721-1223, cmom.org). $10, children under 1 free.
Eloise Shop at the Plaza Hotel
This new midtown store stocks all of the precocious troublemaker's favorite things—jeweled tiaras, feather boas and plenty of girly ensembles. The mirrored, elevated space outside the changing room resembles a stage where Marley pranced around Eloise-style in a designer dress and Mascioni bathrobe—this is the Plaza, after all. All items are available for purchase, but the staff won't pressure you to buy (your daughter, however, may be another story). 1 W 58th St at Fifth Ave (212-546-5449, theplaza.com)
Let's Dress Up
Marley and her two friends squealed in unison upon seeing the custom-made frocks, baskets of shoes and jewel-laden tables that fill this feminine paradise. (Note: There's only a small selection of typically boyish outfits.) After decking out in royal attire, the girls enjoyed manicures and were treated to a tea party of cupcakes and pink lemonade. Marley has begged to go back every day since—and proudly displays a souvenir photo in her room. 345 E 85th St between First and Second Aves (212-879-0956, uppereast.com/lets-dress-up). $20 per person for a one-hour play session. Call for reservations.
Staten Island Children's Museum
Almost every room of this kiddie institution presents another chance to dress in costume. Marley and Pierce donned snowshoes in the Arctic, mining helmets in the rain forest and scuba vests on the ocean floor. Pierce fell in love with a hard hat and wore it to man a wrecking ball. Marley, unfortunately, was disappointed by Portia's Playhouse, a dress-up theater complete with backdrops, lighting and a TV on which to watch yourself. The reason: no princess dresses. 1000 Richmond Terr at Snug Harbor Rd, Staten Island (718-273-2060, statenislandkids.org). $6, children under 1 free.