Sheepshead Bay
Get hooked on this stretch of Brooklyn waterfront.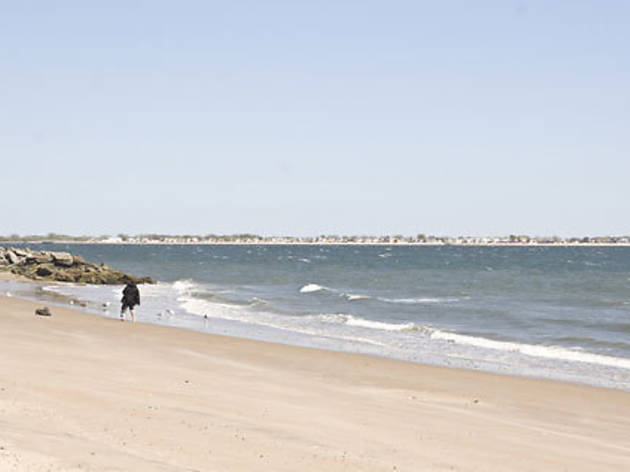 1/15
Sheepshead Bay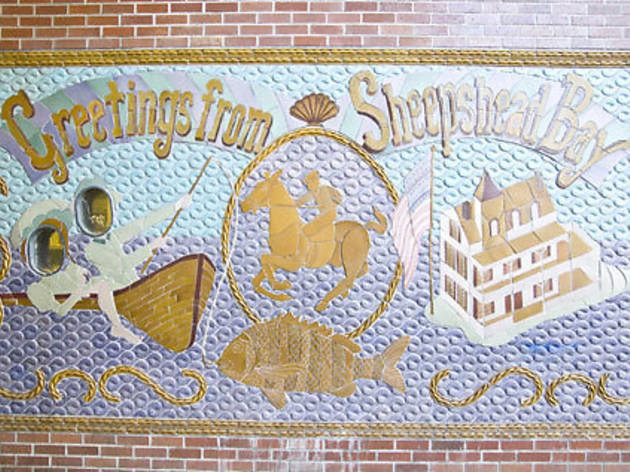 2/15
A cut-out ceramic tile mosaic at the Sheesphead Bay subway station
3/15
A cut-out ceramic tile mosaic at the Sheesphead Bay subway station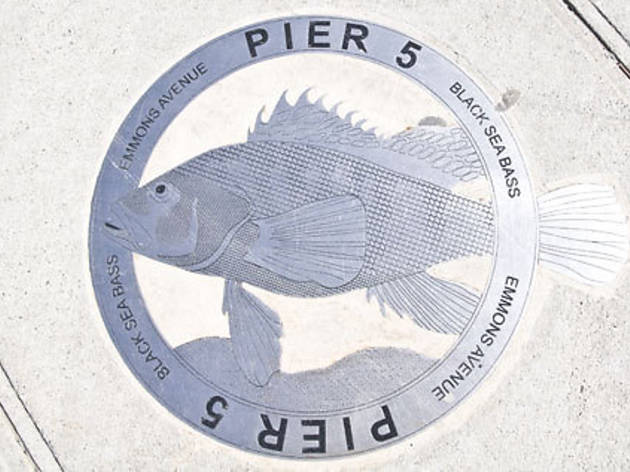 4/15
Pier 5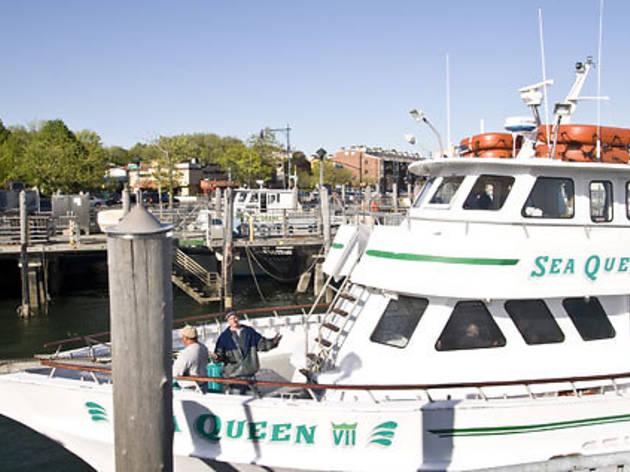 5/15
Sea Queen VII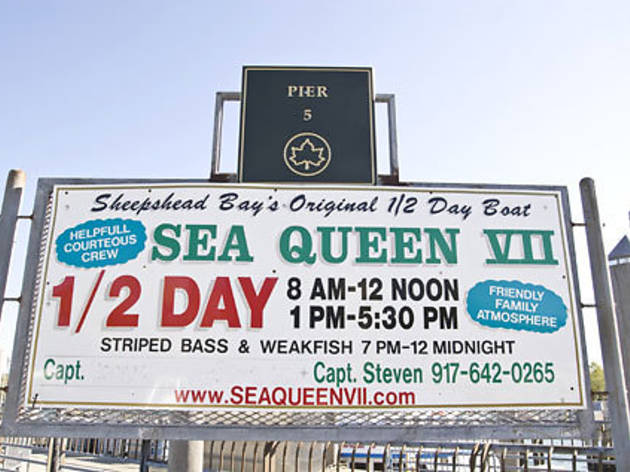 6/15
Sea Queen VII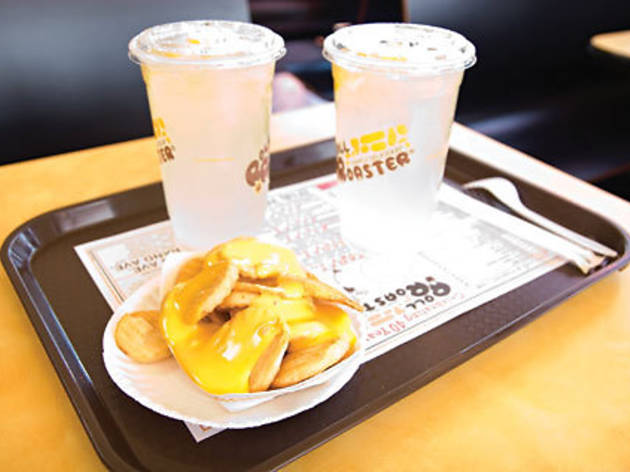 7/15
Roll N Roaster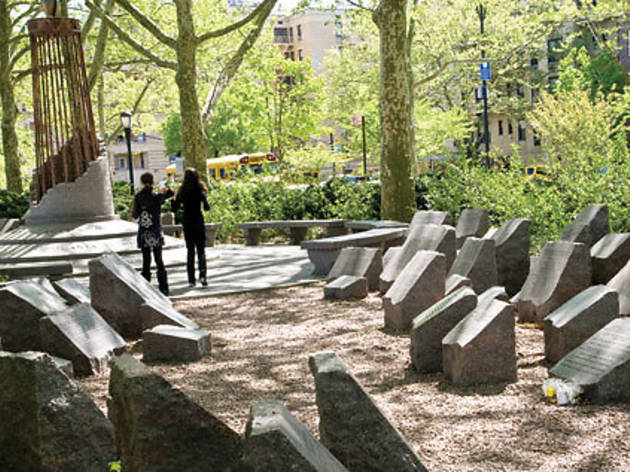 8/15
Holocaust Memorial Park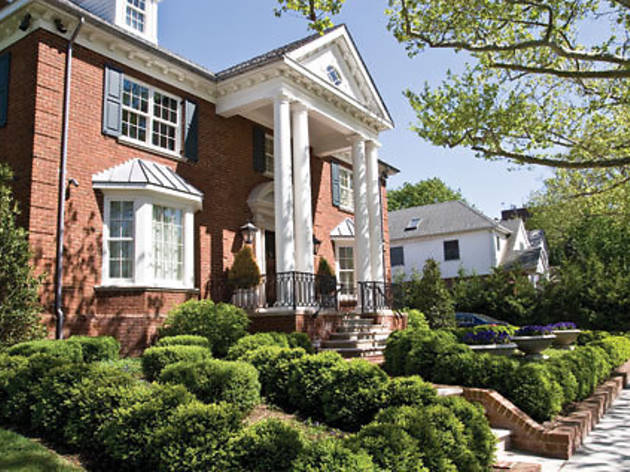 9/15
Falmouth Street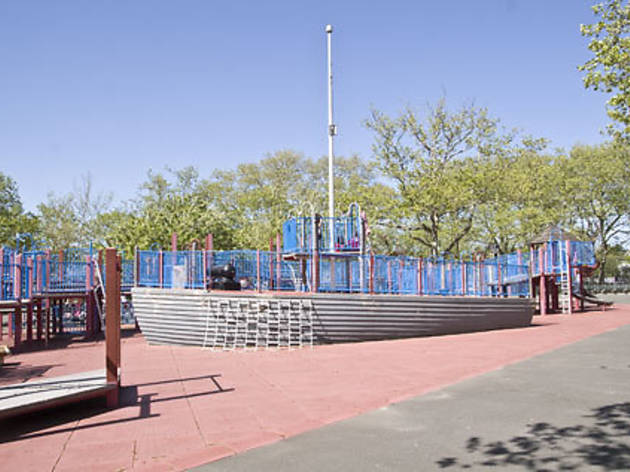 10/15
Pat Parlato Playground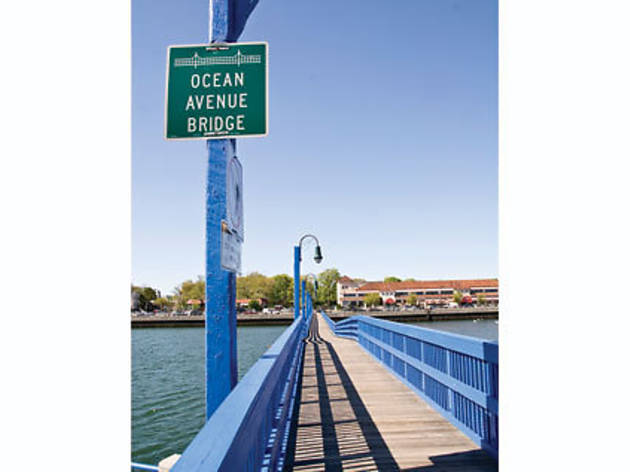 11/15
Ocean Avenue footbridge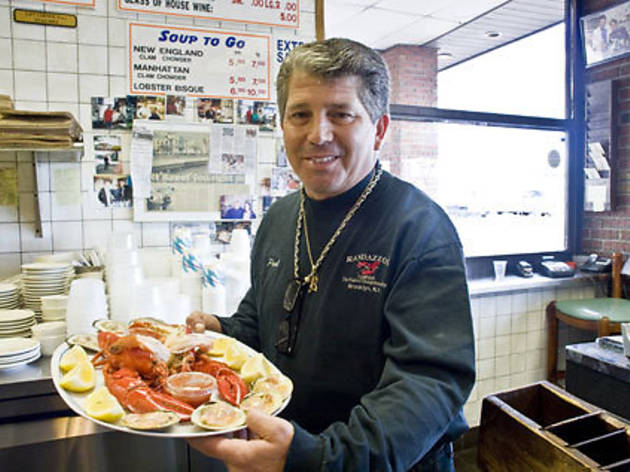 12/15
Randazzo's Clam Bar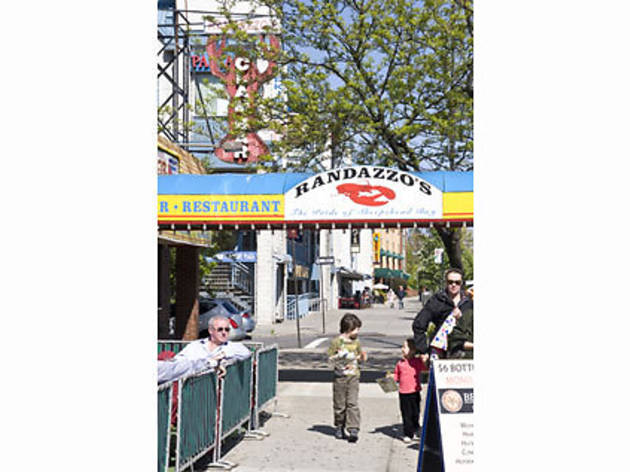 13/15
Randazzo's Clam Bar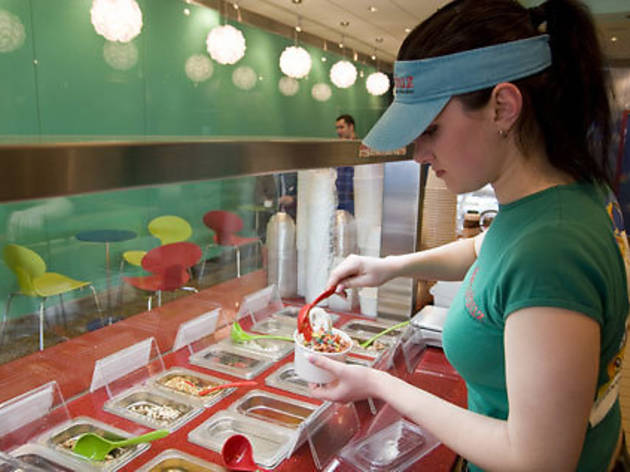 14/15
Arbuz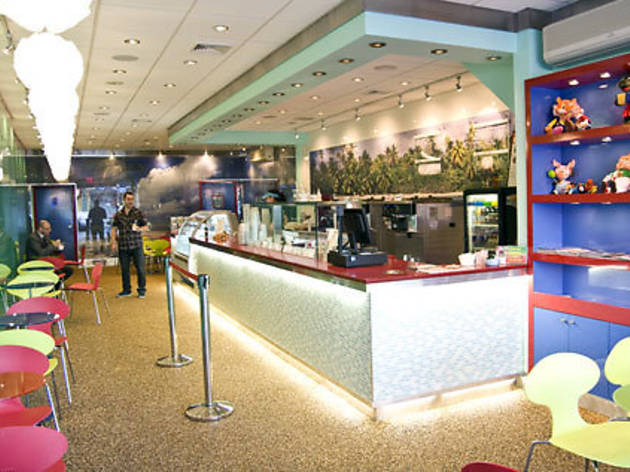 15/15
Arbuz
7am-noon
Take the B or Q train to Sheepshead Bay. Before leaving the station, take a picture of your kids by one of the ceramic-tile mosaics on the wall; it's a perfect photo op. Head to Pier 5 for your first adventure of the day—a fishing trip aboard the 85-foot Sea Queen VII (2250 Emmons Ave; reserve ahead of time at seaqueenVII.com; flat rate of $25) with Captain Steve. The helpful crew will provide everything from bait to rods and point out the daredevil windsurfers and kiteboarders who flock to nearby Plumb Beach—especially on windy days. Then, depending on where the flounder are biting, your family will either cruise past Coney Island or head to tranquil Jamaica Bay.
12:15-1pm
When you're back at shore, you'll disembark with a bag of crew-cleaned fish in hand (remember to bring a soft cooler to keep your catch fresh for the rest of your excursion). Then head to the popular Roll N Roaster(2901 Emmons Ave, 718-769-6000, rollnroaster.com) for some grub. Kids love the circle fries with cheese, while adults return for the roast beef sandwiches.
1-1:45pm
After lunch, take a stroll along the bay. Younger kids can make crayon rubbings of the fish engravings that mark the entrance of each pier. Stop at the Holocaust Memorial Park(Shore Blvd and Emmons Ave, thmc.org) to read Elie Weisel's poignant words inscribed beneath the eternal light.
2-4:30pm
Continue circling the water, turning left onto Shore Boulevard. This quieter, more picturesque side of the bay leads into Manhattan Beach, one of Brooklyn's most affluent areas. The streets, which are arranged alphabetically, are named after English locales. Turn right onto Falmouth Street and take in the eclectic architecture as you walk to Manhattan Beach Park. At the nautical-themed Pat Parlato Playground(Oriental Blvd at Falmouth St, nycgovparks.org), kids can climb on the multilevel pirate ship structure—it even has a fake cannon—or step onto the huge sundial and become human timepieces. The nearby beach is small but rarely crowded. Walk along the wide promenade or grab a spot on the sand; it's great for castle building.
4:30-5:30pm
Return to the bay via Ocean Avenue and cross the 19th-century wooden footbridge. Have your kids count the dozens of swans that live there, but resist the temptation to offer the birds bread; greens make up most of their diet.
5:30-6:30pm
Grab an outdoor table at Randazzo's Clam Bar(2017 Emmons Ave, 718-615-0010, randazzosclambar.com), a fixture in the nabe for over 75 years. The calamari and raw clams (complemented by the Randazzo family's secret-recipe sauce) are crowd favorites, but picky tykes can keep it simple with spaghetti or chicken tenders and fries.
6:30PM
Make one final stop at Arbuz, Russian for watermelon, for frozen yogurt (1706 Sheepshead Bay Rd, 718-975-0999, arbuznyc.com). Choose from toppings like fresh lychee, Fruity Pebbles and gummy bears.
View FIeld trip: Sheepshead Bay in a larger map