Winter Jam NYC guide for kids and families
Join in on Winter jam NYC fun with the kiddos this January. There's skiing, snowboarding, sledding and more!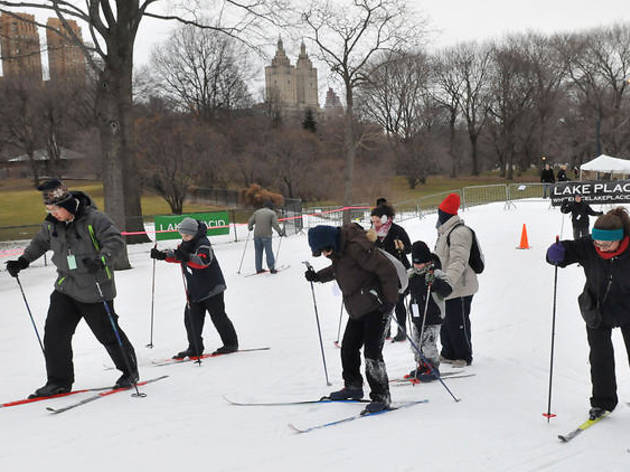 Will you be at Winter Jam NYC, the city's ultimate snow day? Of course you will, especially because the majority of this winter in NYC has been totally snow-free! Don't you worry…Gore Mountain is bringing lots of fresh snow to Central Park for your enjoyment so you get your fill of wintry goodness. While you're at it, warm up with the best hot chocolate, hit up NYC's coolest ice-skating rinks and check out the rest of our favorite things to do in the winter with kids.
What is Winter Jam NYC?
Winter Jam NYC is a free winter sports festival for all ages. Your family can learn to snowshoe, ski and snowboard, plus there's sledding, kicksledding and a winter market to visit.
When is Winter Jam NYC?
Winter Jam NYC will be held on Saturday, January 23rd , 2016 from 11am–3pm.
Where is Winter Jam NYC?
The event is located in Central Park's Bandshell Area (enter at 72nd St).
Upcoming Winter Jam events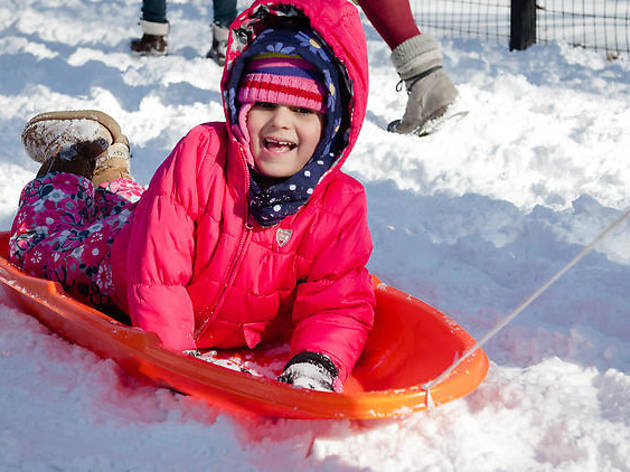 Winter Jam
Amid all the flight delays and messy streets, we may sometimes forget that winter in New York is supposed to be awesome. (Seriously.) The parks look beautiful under a blanket of snow, and think about it: When is the air ever cleaner than on a crisp winter day? The Parks Department reminds us why we should love the colder months with Winter Jam, its annual winter sports festival in Central Park. Families can learn or take part in snowshoeing, cross-country skiing and snowboarding; plus whiz across a snow field on sleds and explore the Taste NY Winter Market. Bring your own snow sports gear or borrow the equipment on load at no cost, then while away the hours sipping hot chocolate and enjoying the outdoors during this ultimate snow day. All ages.